Fundraising
Fifteen Grand in the bag for kids and teens living with disability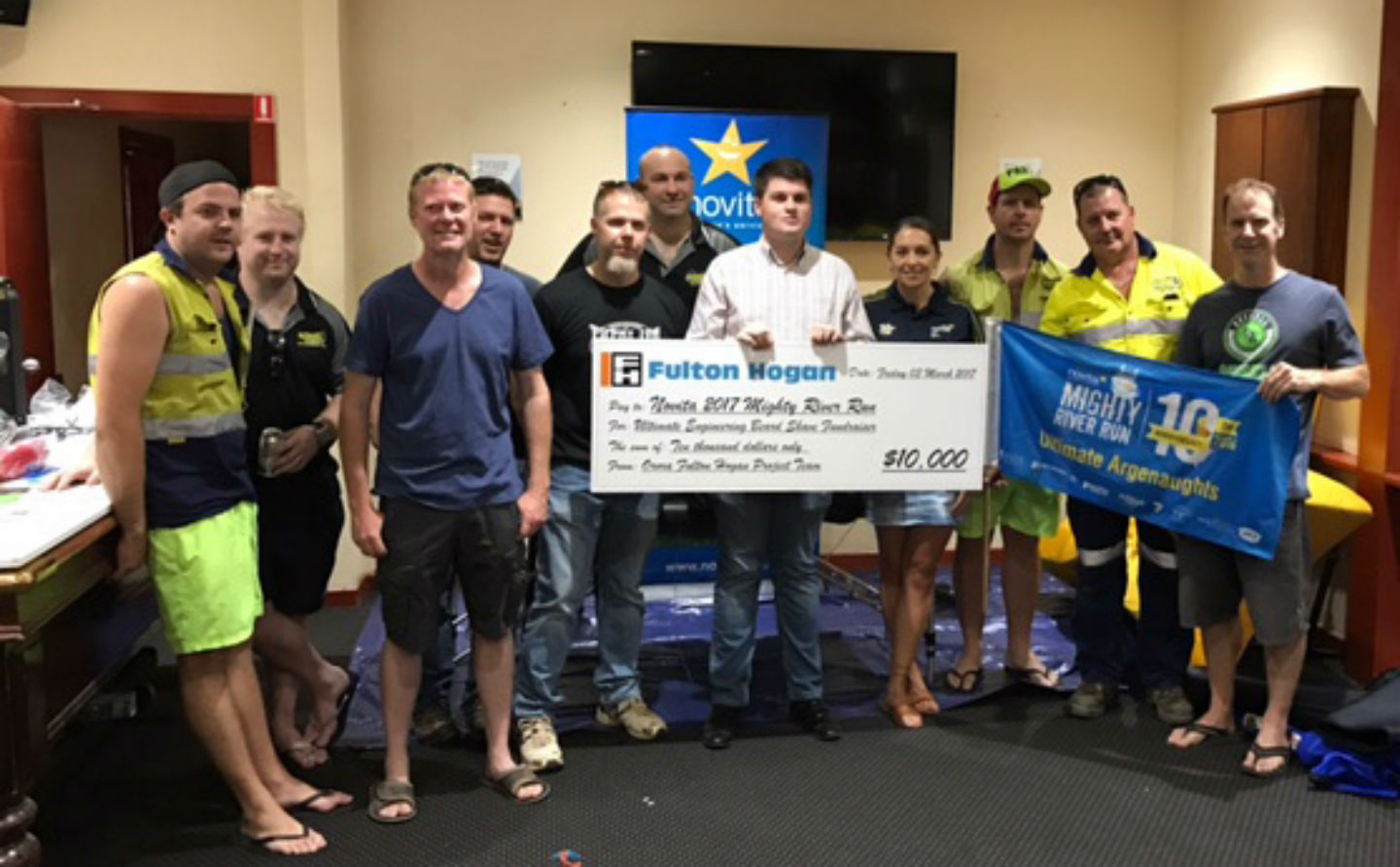 One of our Mighty River Run crews, The Ultimate Argenaughts, has kicked off their 2017 fundraising campaign.
The crew is predominantly made up of colleagues from the Ultimate Engineering and Maintenance Services business in Nuriootpa.
On Friday 3 March they called on their suppliers and business partners, and hosted a Great Shave at the Roseworthy Hotel in Gawler.
Patrons were entertained while Crew Captain, Steve Argent, led the Great Shave of colleagues' beards.
Crew member and Ultimate Engineering and Maintenance Services Director, Troy Bonner, valiantly donated his chest hair for a "Pay as you Wax" experience, which the crowd thoroughly enjoyed.
All up the Ultimate Argenaughts crew raised just over $5,000, the Orora Fulton Hogan Project Team fundraised a total of $5,000 and Fulton Hogan chipped in an additional $5,000 to make a grand total of just over $15,000.
Fulton Hogan Project Manager, Christopher Maiolo, presented the crew with a $10,000 cheque … and took a few strips off Troy's chest.
Fulton Hogan's Mile End branch took part in the 2016 Mighty River Run as the Bitumen Bandits Crew and are committed to a comeback in 2017.
The Mighty River Run will run from 12-17 November 2017. Registrations are now open.
Novita sincerely thanks everyone involved in fundraising to support South Australian kids and young people living with disability.