Helpful Information
Important information about the coronavirus (COVID-19)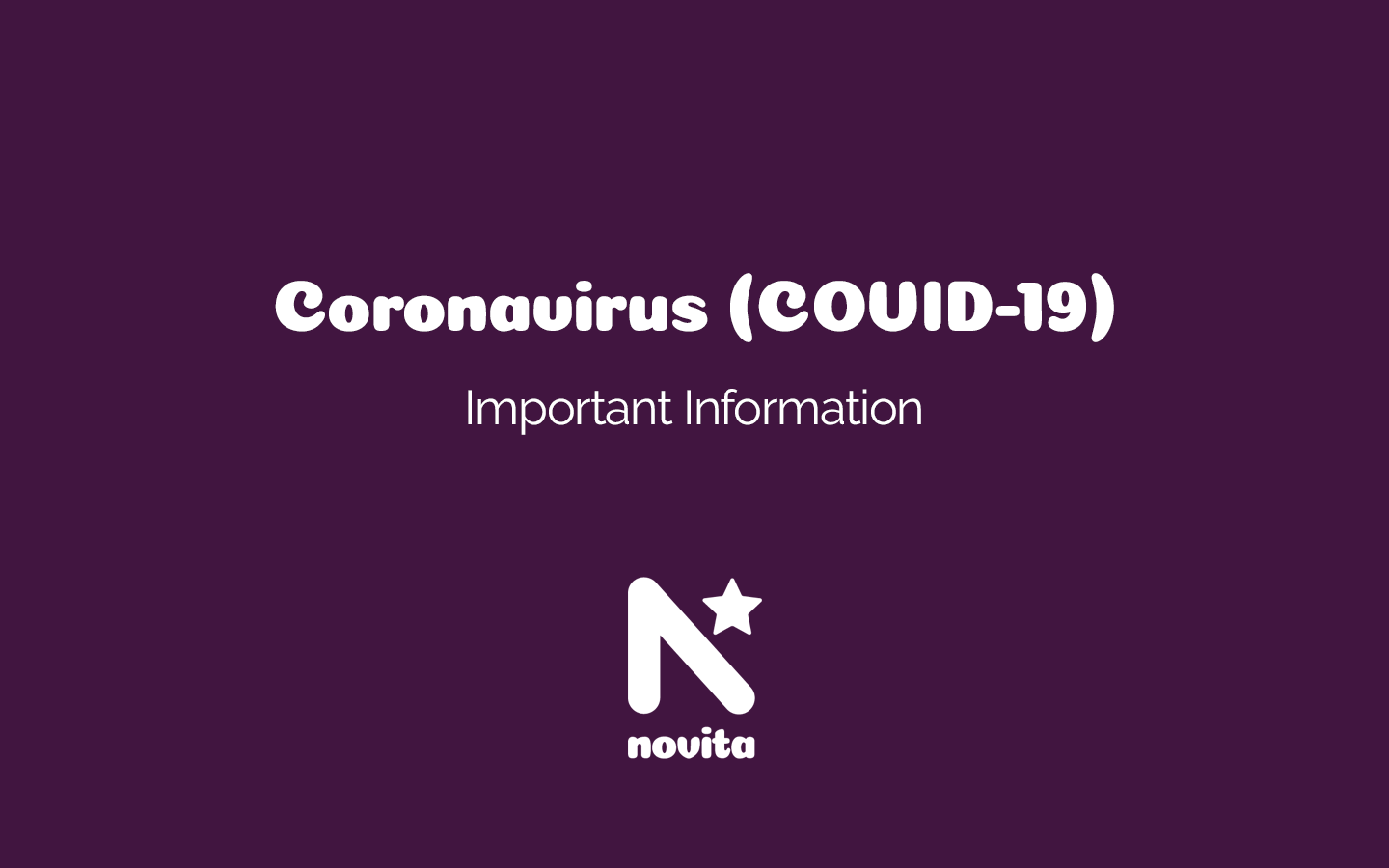 If you are showing symptoms of COVID-19, you should immediately get a medical assessment. If you are unsure, a list of symptoms can be accessed here – and don't forget to call your doctor or medical centre before you visit to tell them that you're coming in. 
If COVID-19 presents at any of our service locations, we will take immediate action to protect the wellbeing of our clients and staff, which may include temporary site closures and exploring alternative support arrangements.
The best way to protect yourself against the coronavirus is to regularly wash your hands with soap and water, or use an alcohol-based hand sanitiser. You should also cover your coughs or sneezes with your elbow or a tissue, and if you use a tissue, dispose of it immediately. Regularly cleaning surfaces can also help to prevent the spread of the virus.
It is also important that you maintain a distance of at least 1.5 metres between yourself and other people.
If you have any questions about your Novita services and supports, you can contact us on 1300 668 482 or via email enquiries@novita.org.au
The safety and wellbeing of our clients, their families and carers, is of paramount importance to us. For the latest information on Coronavirus (COVID-19), what you can do to prevent the spread of the virus, and how this may impact your supports or services, please visit our COVID-19 webpage.