Helpful Information
New café builds confidence for Transition to Work team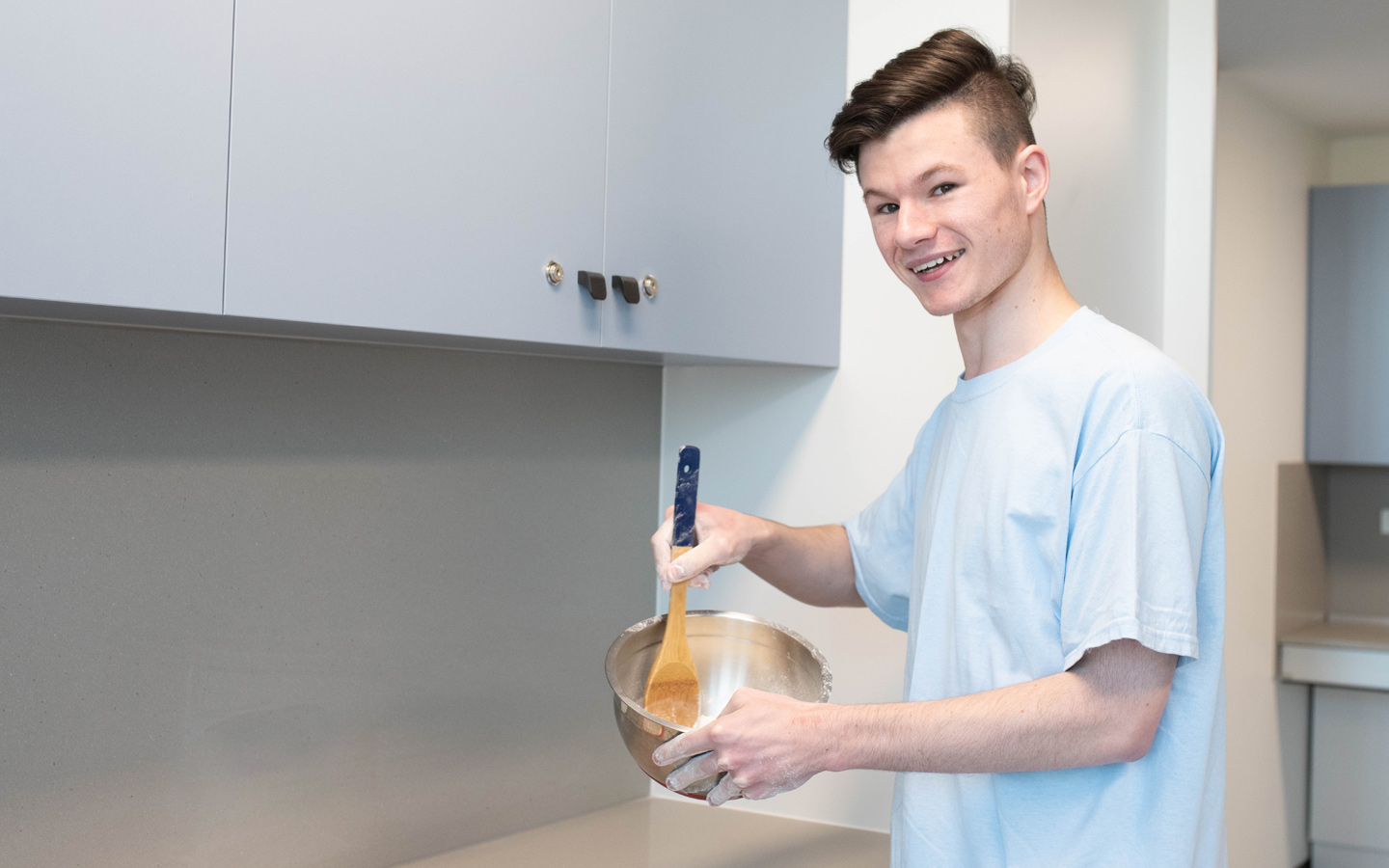 A new café operated by Novita's Transition To Work (TTW) team is delivering lunch and snacks for its customers, along with important work experience and skills for the participants.
Novita's popular TTW program supports young people living with disability to gain the important skills they need to find and maintain a job.
The TTW team already helps out with food preparation and customer service for the Star Café at Novita's Hindmarsh Central Therapy hub, and now they've opened a pop-up café for a two-week trial at the Novitatech Assistive Technology Centre at 1 South Road, Thebarton.
Jessica Zakelj – Novita's Service Coordinator, Community Programs – says if the trial is successful, a more permanent café will be established at Thebarton, which is also home to the Civil Contractors Federation (CCF) SA.
"We've set up a shop-front in the existing café area on the first floor of the Thebarton building for the trial, offering sandwiches, wraps, focaccias, fruit salads, muffins, pies and pasties, and cold drinks for the Novitatech staff and clients and the CCF staff and visiting tradies," she says.
"The new café increases the opportunities for TTW program participants to gain valuable work experience and build their skills in areas such as food preparation, money handling, customer service, and communication.
"Potentially, if the trial goes well and we make the café a permanent feature of the Thebarton building, we may be able to offer some of the TTW participants some paid work. And we'll install a coffee machine!
"There are regular training sessions and meetings in the building, so there may also be some catering opportunities for the TTW café.
"Some of the young people in the program are looking at careers in hospitality, so more opportunities to build confidence and gain experience through the Thebarton café is a real positive for them."
18-year-old Markus Tejada is a TTW program participant, and is very happy to be involved in the new Thebarton café.
"I want to work hard in partnership with the other TTW team members and make sure the new café is a success. I'm excited to see where this experience takes me," he says.
The café is open weekdays from 9.30am to 1.30pm for the trial period.