Hydrotherapy exercises are a series of gentle stretching movements, upper and lower body strengthening and cardiac conditioning performed in a pool maintained at between 32 and 34 degrees Celsius. Properly used, hydrotherapy can facilitate rehabilitation of muscle and joint injuries as well as assisting in post-operative pain relief.
Hydrotherapy is a safe and fun way for people regardless of age or condition to exercise, whether it is for fitness or overall well-being.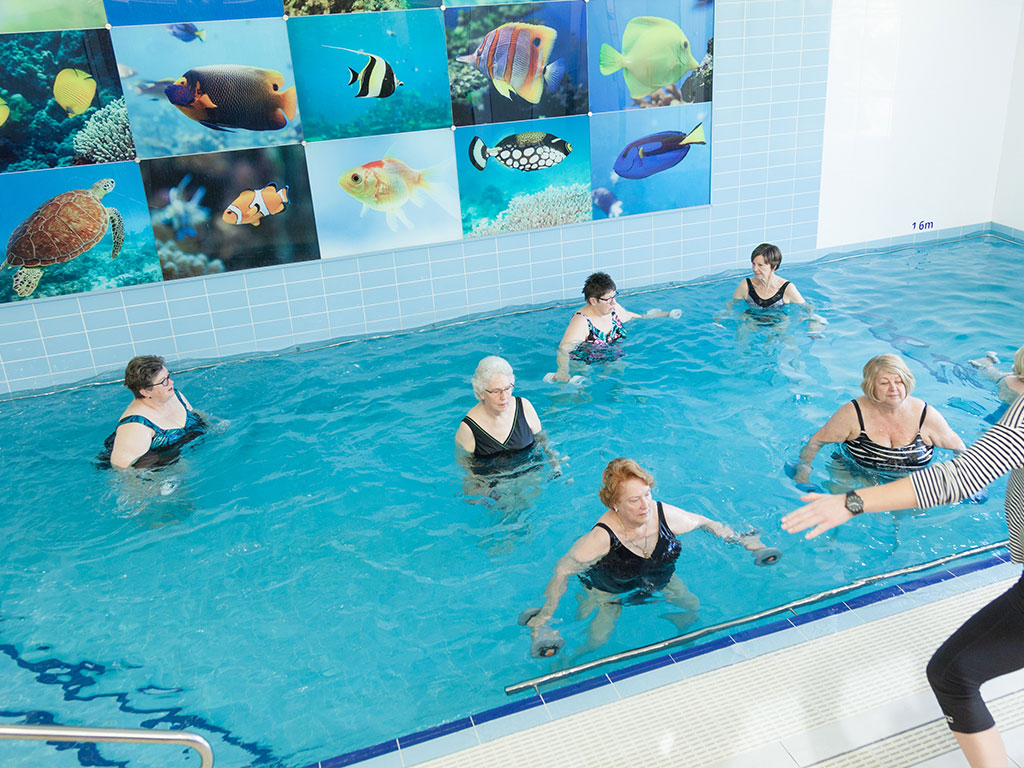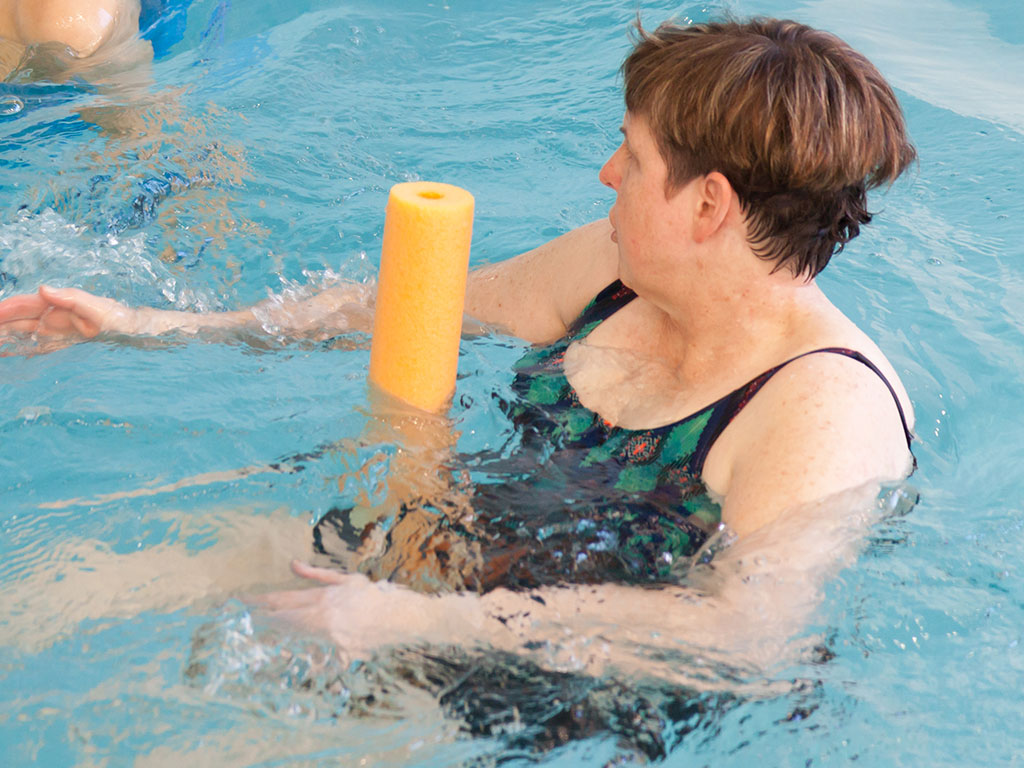 Hydrotherapy provides enormous benefits to people with a range of conditions or illnesses including:
Joint replacements
Back pain
Arthritis
Sports injuries
Stroke
Decreased mobility
Cardiac reconditioning.
Benefits include:
Strengthened muscles
Pain relief
Aerobic
Increased mobility
Stress reduction
Cardiovascular fitness
Relaxation
Improves balance and co-ordination.
Class times
Monday
9am–10am
10am–11am
6–7pm
Tuesday
8am–9am
9am–10am
10am–11am
Wednesday
8.20am–9.20am 10am–11am
Thursday
9am–10am
10am–11am
6pm–7pm
Friday
9am–10am
10am–11am
Saturday
9.20am–10.20am
Novita Health currently runs hydrotherapy classes Monday to Saturday. All of our classes are run by qualified physiotherapists. Classes are limited to 8 people per session so that the physiotherapists can assist each person individually.
We also provide individual one on one training and set up programs for self-management, or a combination of one on one, pairs and classes.