Stories
New outdoor area at Regency Park is given 2 thumbs up by kids and staff!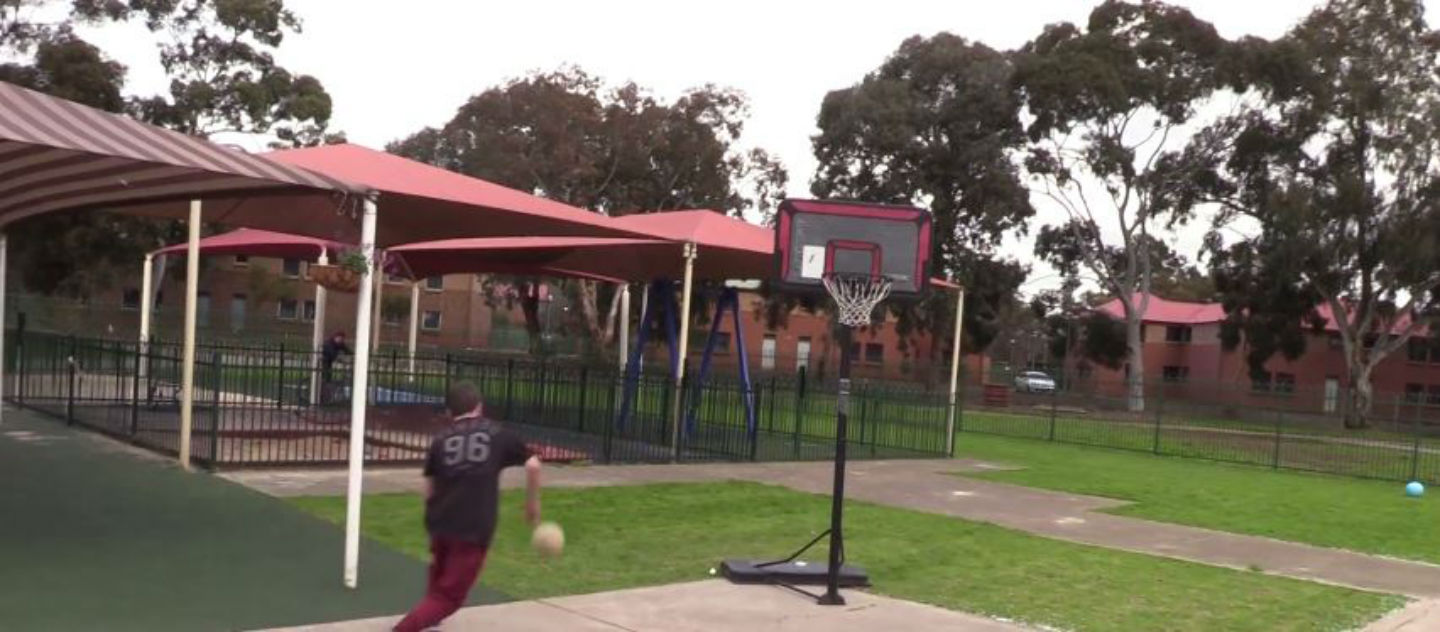 A new outdoor space has been built at Regency Park for our vacation and out-of-school hours care (OHSC) kids to enjoy. The outdoor area is a great inclusive space featuring:
Swings
A ground level trampoline
Gardening area
Sand pit
Basketball hoops, and more!
So far everyone is hugely enjoying the new space, especially regular OHSC goer Darcy, who when asked what his favourite part of outside was, ran out to the trampoline and started jumping and laughing. Most of the young people love this space, but don't take our word for it here is what they have to say!
"I love the new swing, now there are more swings we can take turns on and that's good." – Robbie
Jody gives our new outdoor area 2 thumbs up!
"The sandpit is the best part and digging, the trampoline is fun too." – Sam
"All of outside is great." – Ashden
Novita staff are also loving this new outdoor area and discovering more and more benefits for the kids. They are finding that it helps create happier behaviours, develop play interactions and promote social skills.
"The clients have somewhere to go and stimulate themselves on the swing, trampoline, sandpit or just walking around after a full on day at school. Clients that would usually stay inside now go and enjoy time outside; expelling any built up energy or overwhelming feelings they may have." – DK, OSHC Educator
This new space is a safe environment for kids to participate and try new things.
"Having the inclusive outdoor area space provides a safe location for our young people to experiment and participate in choice-making and risk-taking while having their health needs met by the qualified staff." – Vanessa, Acting Workforce Development Manager
Novita OHSC is open to young people living with disability. Participants take part in a range of activities including cooking, painting, swimming, watching movies, picnics, music, relaxation, excursions and much more! Our Novita OHSC staff are very approachable and all highly skilled with experience in a variety of areas to cater for every individual child.
Visit our OHSC page for more information and to learn how your child can get involved.