Stories
Connection with families rewarding for Christina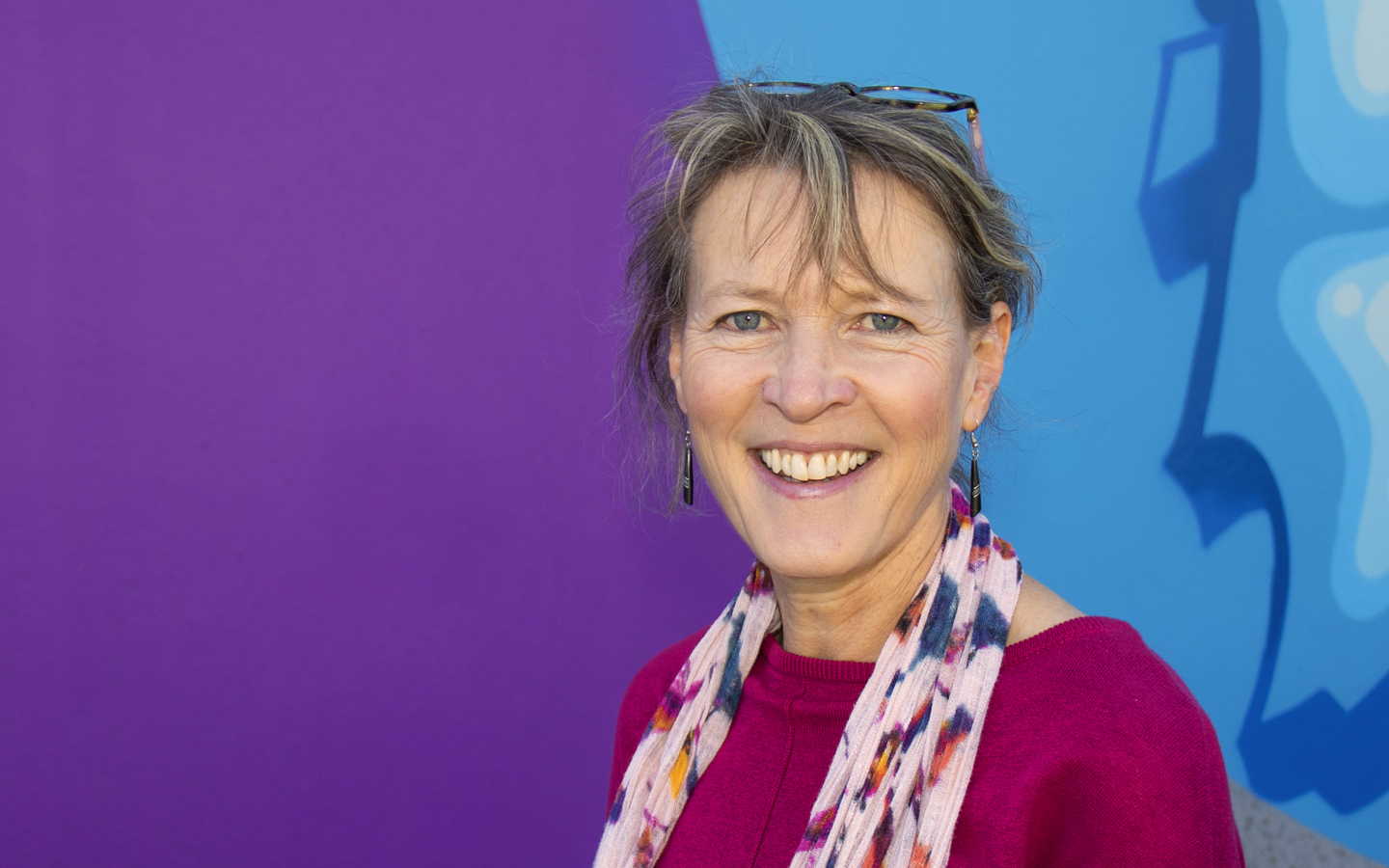 After more than 30 years of supporting South Australians living with disability and their families through her role as a Novita occupational therapist, Christina Vaughan has a unique perspective on the recent evolution of the disability sector.
"Way back when I was a new occupational therapist, we still had a lot of people with disabilities living in large accommodation facilities, and the very positive change we saw just as I was starting to work in paediatrics was the strong push for those facilities to be devolved and children living with disability to be raised by their own families in their own homes," says Christina.
"It was a huge change and challenging for many families, but it was absolutely the right thing to do.  It's obvious to us now!
"The other really big change for us has been the coming of the National Disability Insurance Scheme, which has allowed many more families to access supports. We have developed a really good understanding of the NDIS now."
Christina has continued to follow her Occupational Therapy career path since she completed her studies in the 1980s.
"I initially did a stint with the Intellectual Disability Services Council as it was called in those days, and then the Queen Elizabeth Hospital for a few years. Then I decided I wanted to work in paediatrics."
"My Novita career started with scosa, which in those days was a therapy and equipment agency for children and young people aged from 0 to 18. I had spent some time overseas as many young Australians did in those days, and when I came back I found a job was available at scosa and I was offered the job."
Christina says Occupational Therapy, as well as other therapy disciplines, have been a popular career path for women for many years.
"I don't think I was particularly aware of the significance of being a woman in disability. I think there were so many women in disability that it was normal. It would have been less normal if I had been a man working in disability, especially 30 years ago," she says.
"Being a woman in the disability sector has been great because you're working with a lot of families who are caring for their young children or adult children living with disability, so that has been a real connection point for me, and for me that is a really rewarding part of the role.
"These days we are seeing more men coming into the disability sector, and particularly into therapy roles now, which is fantastic."
Today, much of Christina's time is spent as a Novita Team Leader, supporting a team of more than 20 Occupational Therapists.
"Team Leaders at Novita have a team of therapists that we work with and support to become the best therapists they can be. We help them with whatever they need to do their role, including achieving their operational and clinical goals," says Christina.
"It's an operational role rather than a clinical role, but the Team Leaders are there to provide overarching support to our teams. I support and assist my team with all sorts of things, including NDIS processes – doing support planning and helping families work out funding and issues like that.
"It's a really enjoyable role, and I love seeing new therapists come into Novita and grow and develop. I also love working with the range of expertise we have in our team here at the Hindmarsh Central Therapy hub – people with decades of experience along with the brand new graduates.
"Seeing them work with each other and support each other is very rewarding.
"I still have a clinical role as well, so I support the other therapists with their clients that have physical disabilities who might need surveillance, splinting and casting to support their functional skills."
Christina has important advice for young people starting their careers as Occupational Therapists in the disability sector.
"I would really encourage them to immerse themselves in their profession, and gain an understanding of what it is to live with disability – and there are so many disabilities that people live with," she says.
"It's really important for us to gain that understanding in order to be able to be empathetic, and also in order to understand a client's goals and how we can help them work towards those goals."
If you would like more information about Occupational Therapy services at Novita, contact us on 1300 668 482 or services@Novita.org.au