Helpful Information
5 tips for promoting independence in kids living with disability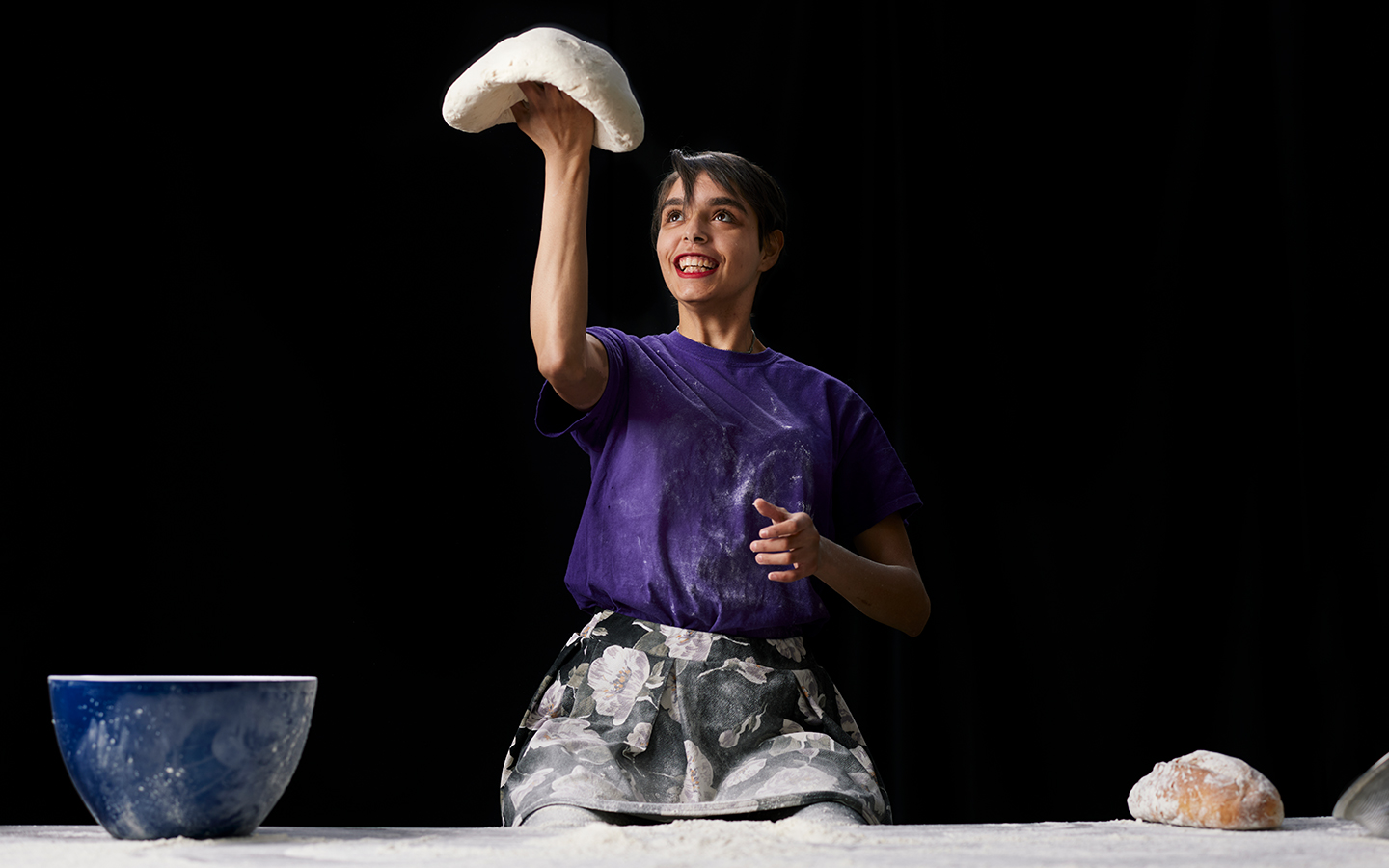 Kids love to be independent – it increases their confidence, provides them with a sense of accomplishment and will support them to engage in life to their fullest potential.
So, we've put together 5 strategies to guide you as you support your kid to become more independent – it's important to remember that every kid learns at a different pace and you may need to adapt these strategies to suit their age, disability and learning capacity.
1. Teach them to advocate for themselves
Teaching your kid to advocate for themselves will assist them in receiving the support they need to stay safe, get their needs and wants across and reach their goals wherever they are; whether this be at school, in the community or with their friends and family. It's important that they understand their abilities and disability and know what support they may need and how to ask for it if you're not around.
You could start by encouraging them to speak for themselves when visiting health care services, such as at the doctor's clinic or chemist; ask them to share what the problem is and how it is affecting them. When meeting with their therapist or support worker, allow them to share any personal updates.
If they can't communicate verbally, encourage them to use their communication device as well as signs and sounds – be sure to tell them that it's always okay to share their needs and wants with the people around them.
2. Engage them in daily tasks
Including your kid in your day-to-day tasks will give them first-hand experience on how daily living tasks are done. You could have them join you at the supermarket and ask them to put through items at the self-service checkout system. If your kid is old enough, you could have them join you for visits to the bank and walk them through the process of what you are doing in preparation for managing their own bank account in the future. It's important to start small, by modelling it to them first, and then ask them to participate in the task.
Here are a few other activities you could ask them to join in on:
Using the internet: This could be finding a service, paying a bill or online shopping.
Making phone calls: This could be booking an appointment, enquiring about a service or making purchases.
Preparing the weekly shopping list: This could include all items such as food, clothing, homewares and anything else you need to purchase. To further support their understanding, you may like to write down next to each item what store you will need to go to get them.
Asking a staff member for assistance in a store: This could be asking what aisle a certain food is located in the supermarket or if there is another size 'out the back' of a clothing store.
Cooking and cleaning in the kitchen: Learning how to safely cook and clean in the kitchen as well as how to appropriately store certain foods.
3. Develop a routine
Kids learn to manage their responsibilities best when they have a routine in place and one way is to ask your kid to become responsible for three daily tasks – be sure you're clear on when the tasks should be completed so that they begin developing a routine. You could start small by asking them to wash their bowl after dinner or put their lunch box in their school bag before leaving the house in the morning. If there is a change in your routine, it's important to remind them that the task still needs to be done and support them to come up with a new plan for that day.
By supporting your kid to develop positive routines from a young age, you are setting them up with life skills that they can take into adulthood as well as providing them with the opportunity to see that they are capable of being independent, which is increasing their confidence and self-esteem.
4. Develop problem solving skills
It can be hard to see your kid dealing with a problem, and not jump in to fix it for them right away. However, allowing them to work through challenges will build their capacity to independently manage problems and adapt to change. You can support them in this by responding with open ended questions, when they are faced with an issue, such as "What do you think will happen if we try to fix it this way?" or "Do you have any ideas on how we can fix this?" to get their minds thinking. Be sure to remind them that sometimes a solution to a problem can be to ask for help – and that this is always okay. Practising this regularly will encourage them to either find solutions to their problems or advocate for their needs.
Reading books to your kid on how story book characters find solutions can be a great way to support them with ideas on positive ways to problem solve. Here is a list of 11 books that support kids to develop problem solving skills.
5. Teach positive decision making skills
Developing your kid's decision making skills and teaching them how to make positive choices is a valuable skill they can apply to many situations throughout their life. You can support them in developing these skills by providing them with simple daily choices and explaining how their choices will impact their day.
You could ask them to decide what snacks should go into their lunch box. If they make a positive choice – let them know – and explain why it was a good choice. You could explain that eating healthy foods will give them more energy to have fun with their friends, help them learn better in the classroom and make their body strong for playing their favourite sport. If they make a negative decision, ask them why they made that choice, discuss the potential consequences associated with their choice and support them to make a more appropriate choice.
Here are a few simple daily choices you can get them to make:
What to wear: Assist them to make appropriate clothing choices based on the weather and type of activity they are participating in.
What time to go to bed: Support them in understanding the importance of getting at least 9 -12 hours of sleep – if they need to be up early in the morning, encourage them to make the decision to go to bed earlier or if it is a sleep in day let them know it's okay to stay up a bit later.
Prioritising tasks: Learning how to prioritise tasks, even small ones, can greatly support your kid's independent living skills – such as encouraging them to complete their homework before playing with their toys.
Supporting your kid to develop independent living skills will have a positive impact on all areas of their life and celebrating their improvements, both small and big, will build their confidence to continue practising these skills. Remember that it's normal for kids to sometimes lose interest in tasks they were once excited to take on, and if this happens you might just need to share the load for a while until they bounce back.
For more information on Novita therapy groups, that teach kids how to become more independent, please contact our Customer Experience Team on services@novita.org.au or call 1300 668 482.