Novita Regional Services
Disability services in Murray Bridge
Our facilities in Murray Bridge offer a one-stop-shop for therapy, family support, and the latest in Assistive Technology and equipment. And depending on the services you need, our Murray Bridge team can also come to you for therapy services at school and kindy, in your home, and in the community.
Call now
Enquire now
Our Services
Novita's professional and dedicated Murray Bridge staff offer a range of tailored therapy services to support kids, young people and adults living with disability to achieve their goals.
Occupational Therapy
Occupational Therapy supports people living with disability with physical and life skills such as movement, vision, sensory processing, sleep and personal care, as well as the skills needed for school and work. Novita's Occupational Therapists can also provide advice, prescription and training for the assistive technology and equipment that can support people living with disability to lead a fulfilling life. Our Occupational Therapists also offer aquatic and hydrotherapy services.
About Occupational Therapy
Assistive Technology
Assistive Technology and equipment can support people living with disability to achieve their goals at home, at school, in the workplace and in the community. Novita's Murray Bridge office has access to a full range of Assistive Technology through Novitatech in Adelaide. Appointments can be made with the team in Adelaide, or via Novita's telehealth system. Novita can provide assessment and prescription for Assistive Technology, as well as helping with funding applications through various equipment funding schemes.
About Assistive Technology
Orthotics
Orthotics support people living with physical disability with everyday skills such as walking, running, jumping, and climbing stairs. They can also assist with support for positioning and comfort. Novita's specialist Orthotics Van will be visiting Murray Bridge regularly throughout the year to provide orthotics services using the latest technology and techniques.
About Orthotics
Physiotherapy
Physiotherapy supports people who have difficulty with their movement skills due to living with physical disability such as cerebral palsy or brain injury, intellectual disability, or developmental disability. Our Physiotherapists can tailor a range of therapies to support movement and pain management, as well as providing advice, prescription and training for mobility equipment such as wheelchairs and walking aids. Our Physiotherapist can also provide aquatic and hydrotherapy services.
About Physiotherapy
Home Modification
Novita's Assistive Technology and equipment unit Novitatech offers a full range of major and minor home modification services. This includes skilled home assessment services and custom products such as drop-down cupboards, handrails, ramps, remote-controlled front door locks, home automation, and much more. Novitatech's occupational therapists and project managers work with you and your family, as well as builders, to design the optimal Assistive Technology and accessibility solutions for your home, in order to improve your independence.
About Home Modification
Telehealth
Novita is increasingly using telehealth to deliver our support services to you in the safety and comfort of your own home via a digital device like a desktop computer, tablet or smart phone. Our evidence-based telehealth service has many benefits for kids, teens and adults living with disability including convenience, eliminating travel time, and therapy services can be performed in a safe and familiar environment.
About Telehealth
Speech Pathology
Speech Pathology supports people who have difficulty communicating as a result of living with developmental delay, brain injury, stroke, learning and intellectual disability, cerebral palsy and hearing loss. Our Speech Pathologists can support kids, young people and adults with a range of communication skills including speaking, listening, using the voice, reading, writing, stuttering, and understanding language. They can also support people who have difficulty swallowing and eating safely.
About Speech Pathology
Supported Independent Living
Novita's Supported Independent Living (SIL) service provides people living with disability aged 18 and over with support to live independently in their own home, or in shared accommodation. Our professionally trained staff will support you 24/7 to achieve your goals and learn independent living skills. Our support includes personal care and hygiene, shopping, meal preparation and cooking, cleaning, community engagement, health support, and much more. We can also assist you to find suitable accommodation to meet your needs.
About SIL
Regional Orthotics Clinics
With so many options for Orthotics on the market, it can be challenging to know what choice is going to be right for you. Our Regional Orthotics Clinics provide a unique opportunity to be properly measured and fitted for an Orthotic that suits you best. Our next clinics in Murray Bridge are: 2, 9 & 30 November, 14 December 2023.
Book Regional Orthotics Clinic
Our Location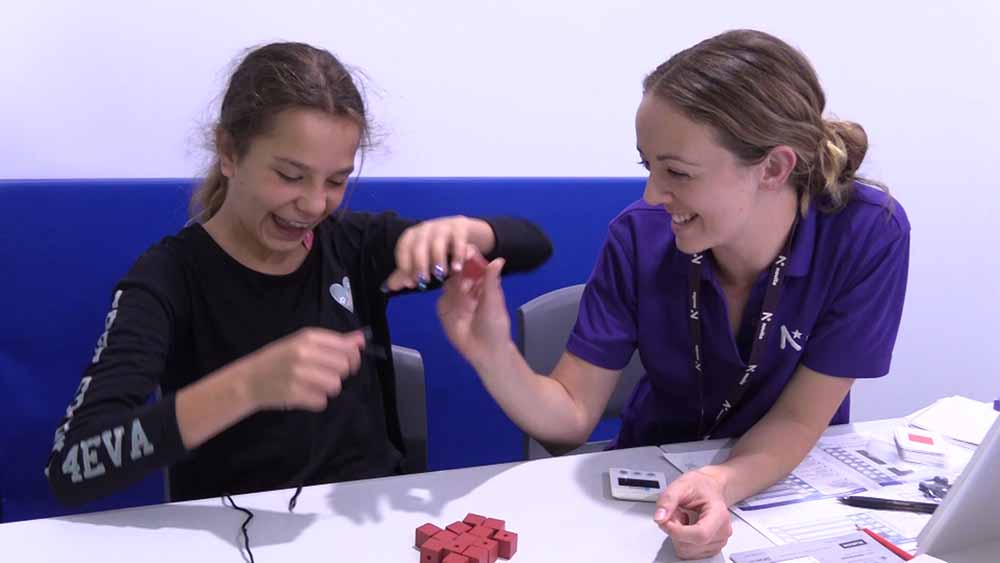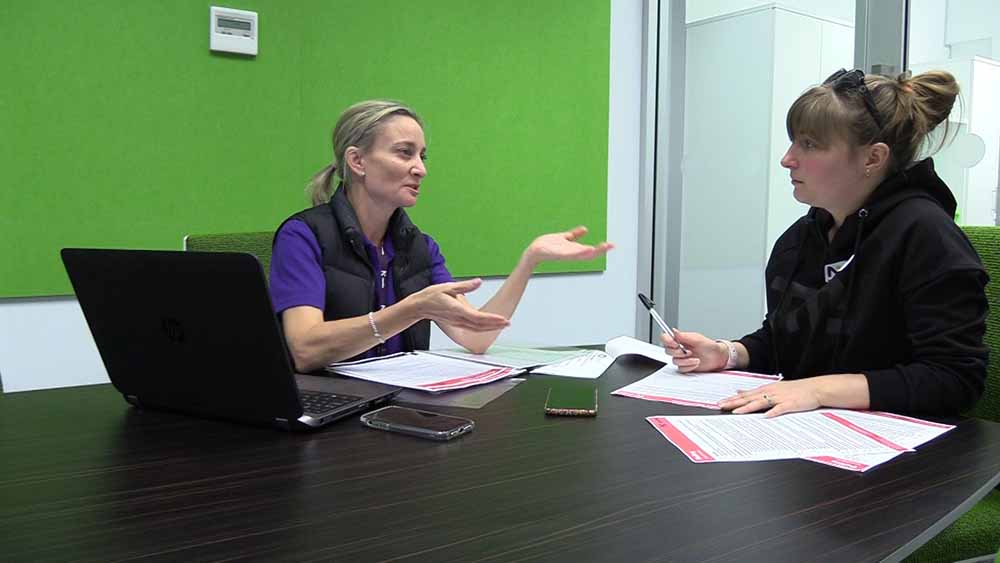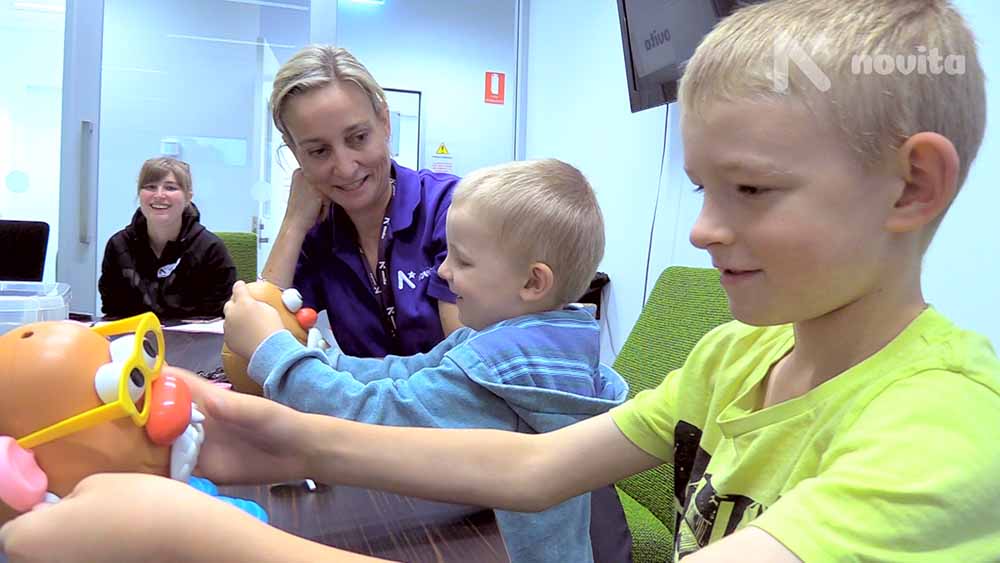 Facilities
Novita's hub located at 95 Swanport Road offers great facilities for kids, young people and adults living with disability and their families. Our new, larger Murray Bridge therapy hub enables us to continue providing our usual high-quality services and supports, as well as developing a broader range of services and activities for the benefit of the Murray Bridge community.
Service Locations
Novita's Murray Bridge team provides services and support to Murray Bridge and surrounding areas. The team can also come to you. Depending on the service and support required, we can offer therapy in the family home, at school, at work, and at other appropriate locations through our mobile services. We also offer telehealth facilities to connect you with our Adelaide and SA clinical, equipment and Assistive Technology experts.
Address:
Address: 95 Swanport Road
Murray Bridge SA 5253
Phone: Customer Support on 1300 668 482
How we work
Novita works using the Life Needs Model of service delivery. This is a flexible approach that focuses on community-based and specialised services that match your goals, whatever your stage of life. With you and your family at the centre of our thinking, we provide services across all areas of life, including:
Your home – we work in partnership with families and significant others to support skill development, as well as home modifications, technology and equipment.
Education – working in partnership with school staff and providing access to technology and equipment as well as training and support.
Community – liaising with health professionals and partnering with community groups to provide linked up services, education and training.
Working for Novita in Murray Bridge
Our Novita therapists work alongside a supportive and collaborative team in a multi-disciplinary service and primarily support kids, teens and young adults living with physical disability, autism, acquired brain injuries and other conditions.
Through our broader work with families and communities, Novita's life-changing services have a direct impact on thousands of South Australians. Working with Novita is not only rewarding, you will also benefit from unparalleled PD opportunities and professional support. Novita offers generous regional incentives and is always looking for locally-based therapists to work in Murray Bridge.
To find out more about working for Novita and our current vacancies visit our Careers page.