Novita Locations
Disability services in Broken Hill
Our facilities within the YMCA Broken Hill Integrated Wellness Centre offer a one-stop shop for therapy and family support in Broken Hill.
Call now
Enquire now
Our Services
Our facilities within the YMCA Broken Hill Integrated Wellness Centre offer a one-stop shop for therapy and family support in Broken Hill.
Orthotics
Orthotics support people living with physical disability with everyday skills such as walking, running, jumping, and climbing stairs. They can also assist with support for positioning and comfort. Novita's specialist Orthotics Van will be visiting Broken Hill regularly throughout the year to provide orthotics services using the latest technology and techniques.
About Orthotics
Speech Pathology
Speech Pathology supports people who have difficulty communicating as a result of living with developmental delay, brain injury, stroke, learning and intellectual disability, cerebral palsy and hearing loss. Our Speech Pathologists can support kids, young people and adults with a range of communication skills including speaking, listening, using the voice, reading, writing, stuttering, and understanding language. They can also support people who have difficulty swallowing and eating safely.
About Speech Pathology
Developmental Educator
A Developmental Educator (DE) is an allied health professional who supports people of all ages living with disability. They teach important life skills, set goals, and ensure physical and emotional well-being. DEs assess your needs and create positive plans to support you in various ways, such as improving your senses, independence, social skills, and more. They focus on what's best for you, your loved ones, and the things that matter to you.
About Developmental Educators
Physiotherapy
Physiotherapy supports people who have difficulty with their movement skills due to living with physical disability such as cerebral palsy or brain injury, intellectual disability, or development disability. Our Physiotherapists can tailor a range of therapies to support movement and pain management, as well as providing advice, prescription and training for mobility equipment such as wheelchairs and walking aids.
About Physiotherapy
Assistive Technology Service
Assistive Technology and equipment can support people living with disability to achieve their goals at home, at school, in the workplace and in the community. Novita's Broken Hill office has access to a full range of Assistive Technology through Novitatech in Adelaide. Appointments can be made with the team in Adelaide, or via Novita's telehealth communication system. Novita can provide assessment and prescription for Assistive Technology, as well as helping with funding applications.
About ATS
Occupational Therapy
Occupational Therapy supports people living with disability with physical and life skills such as movement, vision, sensory processing, sleep and personal care, as well as the skills needed for school and work. Novita's Occupational Therapists can also provide advice, prescription and training for the assistive technology and equipment that can support people living with disability to lead a fulfilling life.
About Occupational Therapy
Regional Orthotics Clinics
With so many options for Orthotics on the market, it can be challenging to know what choice is going to be right for you. Our Regional Orthotics Clinics provide a unique opportunity to be properly measured and fitted for an Orthotic that suits you best. Our next clinics in Broken Hill are: tbc
Book Regional Orthotics Clinic
Our Location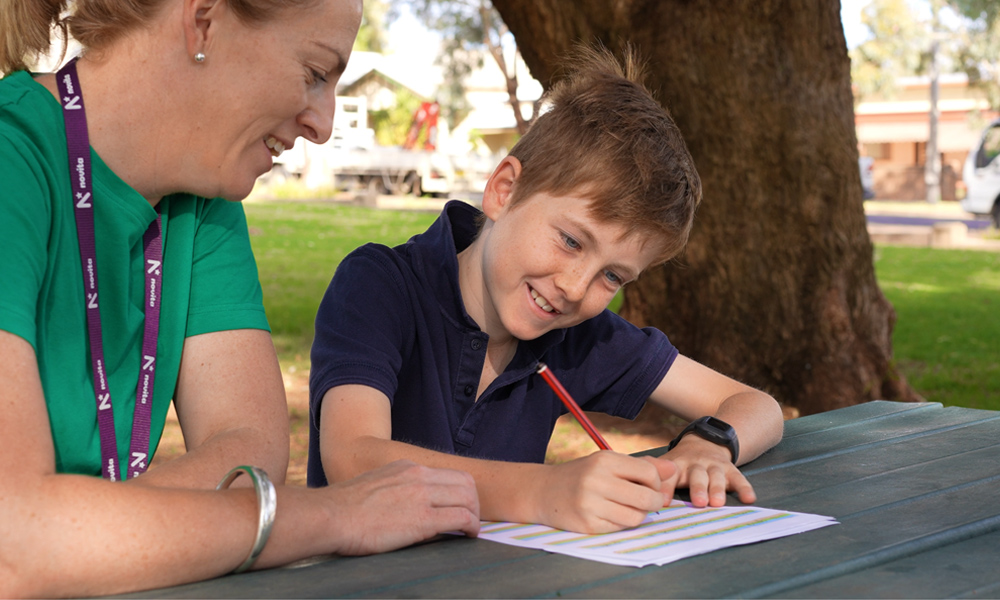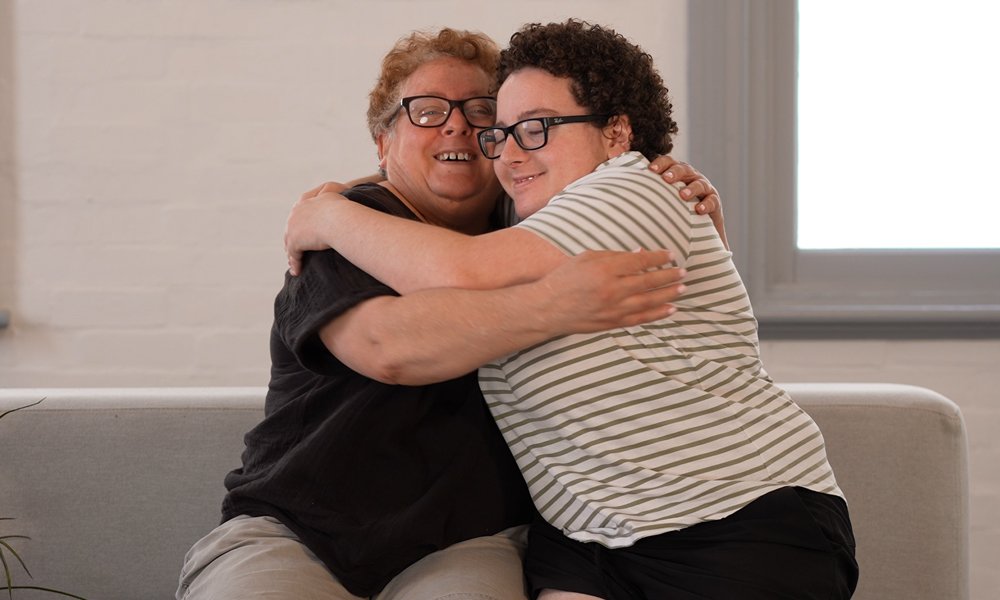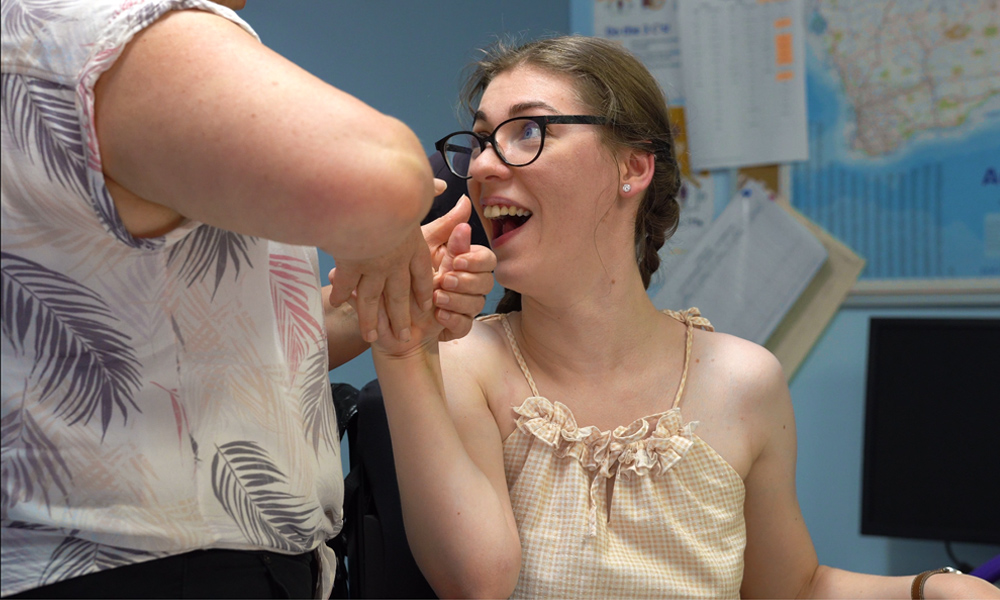 Facilities
Novita's suites within the YMCA Broken Hill Integrated Wellness Centre offer great facilities for children, adults and families. The purpose-built local hub enables us to provide high-quality services to the Broken Hill region, with industry standard equipment and facilities to support people living with disability.
Service Locations
Novita's Broken Hill team provides services to Broken Hill and surrounding areas. Our therapists can come to you, too! Depending on the service required, we can offer therapy in the family home, at school or an appropriate location through mobile services. We also offer telehealth facilities to link you to our interstate clinical, equipment and assistive technology experts.
Address:
Address: 78 Chloride St
Broken Hill NSW 2880
Phone: Customer Support on 1300 668 482
How we work
Novita works using the Life Needs Model of Service Delivery, which is a flexible approach focussing on community-based and specialised services that match your goals, whatever your stage of life. With you and your family at the centre of our thinking, we provide services across all areas of life, including:
your home – we work in partnership with families and significant others to support skill development, as well as home modifications, technology and equipment
education – working in partnership with school staff and providing access to technology and equipment, as well as training and support
community – liaising with health professionals and partnering with community groups to provide linked services, education and training.
About Novita
Novita is one of South Australia's largest and most respected community-based disability service organisations supporting people living with disability through a network of therapy hubs across the state and in Broken Hill, We have around 800 professional and dedicated staff supporting around 4,300 clients, as well as their families and carers. Our team includes Occupational Therapists, Speech Pathologists, Physiotherapists, Exercise Physiologists, Social Workers, Developmental Educators, Psychologists, Rehabilitation Engineers, Orthotists, Disability Support Workers, and more.
Novita's range of services includes assessments and advice, in-home support, early intervention, physiotherapy, occupational therapy, speech pathology, psychology, orthotics, Assistive Technology and equipment, rehabilitation, social work, service coordination, group therapy, Supported Independent Living, and school holiday programs. We deliver these services at our therapy hubs, in your home, at school, in the workplace, at kindergarten, in the local park – wherever you need our services and supports.