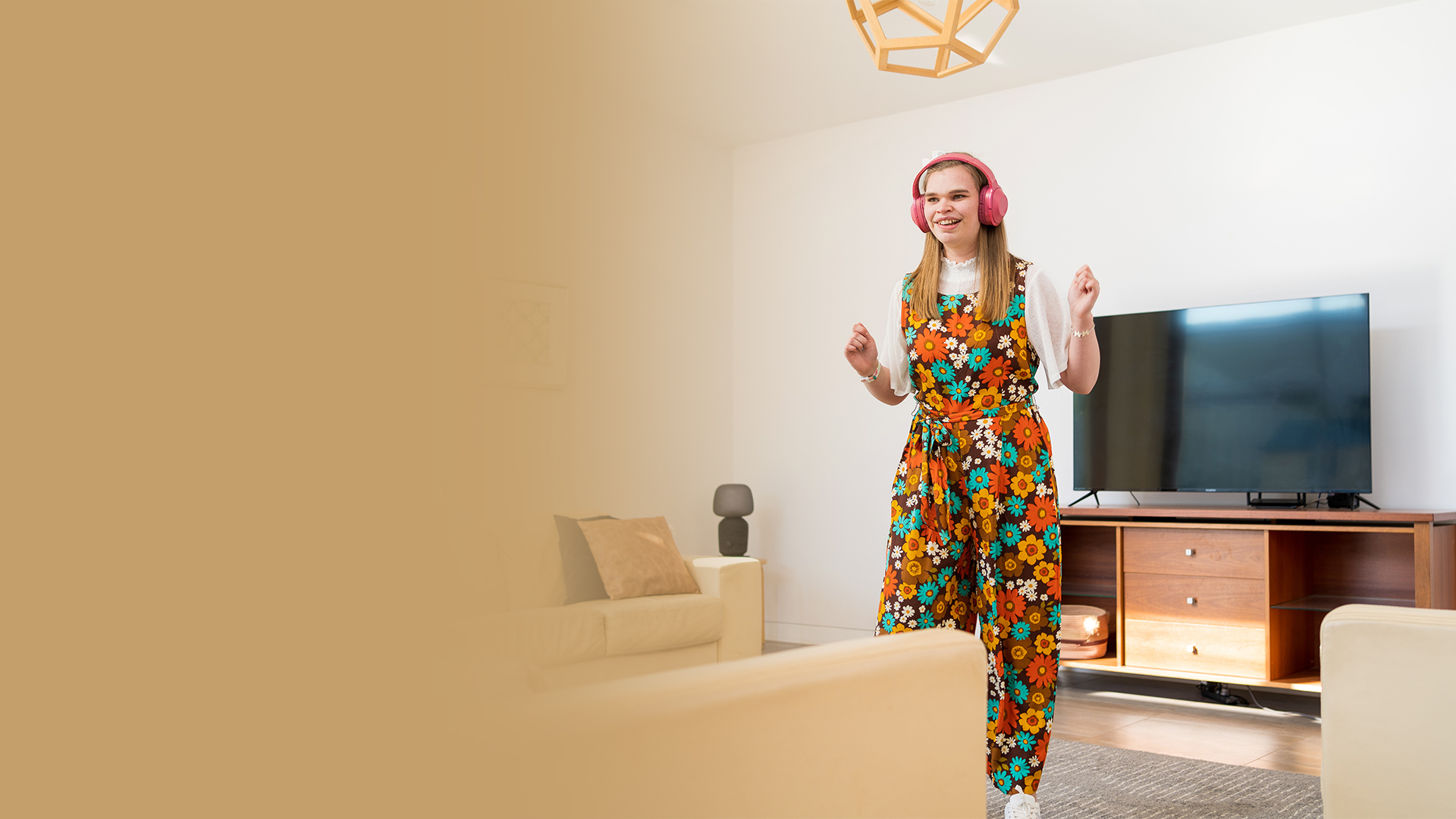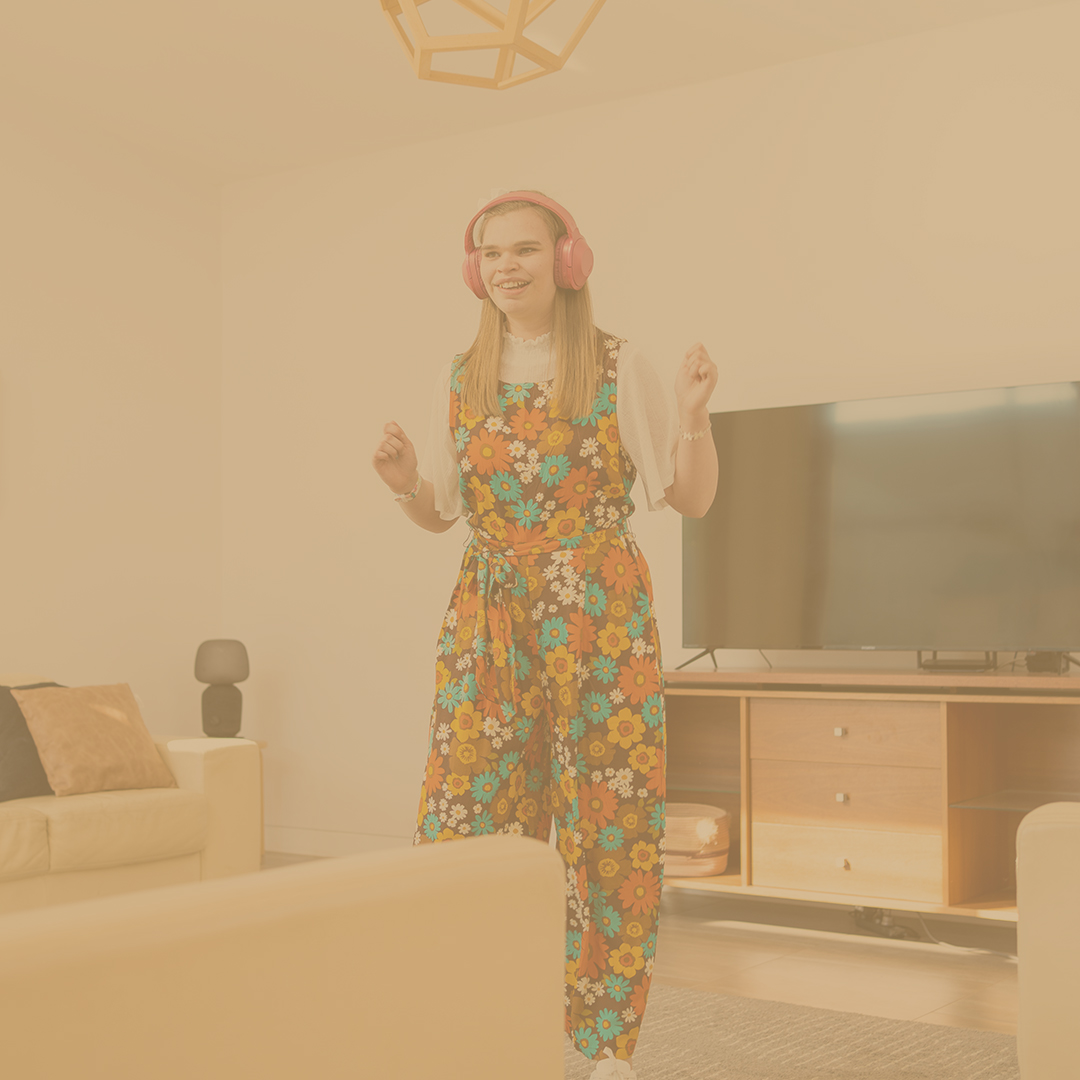 From just living,
to making memories
Supported independent living
Enquire now
Life is about more than just living.
It's about the people we love, the treasured moments we share, and the memories we make.
With Novita Supported Independent Living, you can focus on what really matters most, and make those memories happen.
Let's make the move together.
Experience 24/7 care and support, and live life to the fullest.
Pursue hobbies, learn new skills, and create unforgettable memories with 24/7 support when you need it.
Our Supported Independent Living (SIL) service provides 24/7 care and support so you can focus on what really matters – making memories with the people you love – because we know that life is about more than just living!
Our team of trained professionals combine to support you to live independently, build social connections, and create a fulfilling life. Begin your journey with us and start creating a life full of memories today.
Whether it's in your own home or in shared accommodation, SIL provides you with professional and compassionate round-the-clock support for your daily living needs such as personal care, shopping and meal preparation, cleaning, support with medications and appointments, developing hobbies, and engaging with your community.
About Supported Independent Living (SIL)
Supported Independent Living – or SIL – allows people over the age of 18 who are living with a broad range of physical and intellectual disabilities to live more independently and achieve their goals.
Our SIL services can also connect you with a range of Novita's services and supports including therapy, psychological support, assistive technology and home modifications, and community programs.
We currently support people living with a broad range of physical and intellectual disabilities. Our amazing team of support workers are able to assist you with daily living according to your individual needs, interests, and goals. This includes providing support with:
Personal care and hygiene
Planning your day
Developing your hobbies and interests
Engaging with your community
Enabling you to catch up with friends and family
Shopping, meal preparation and cooking
Cleaning and gardening
Attending appointments
Health support and safely taking medication
and so much more.
Yes, it is a big decision to move out on your own or in a shared home. We understand that you and your loved ones will have many questions and concerns, and we are here to talk these through with you.
There is no "one size fits all" solution, and we will work with you to understand your interests, goals and also the things you don't like!
Our friendly, experienced, open and honest staff can support you to communicate with the National Disability Insurance Scheme (NDIS) about Supported Independent Living funding applications and be with you on your journey towards independent living – from exploring the idea to moving into your own home.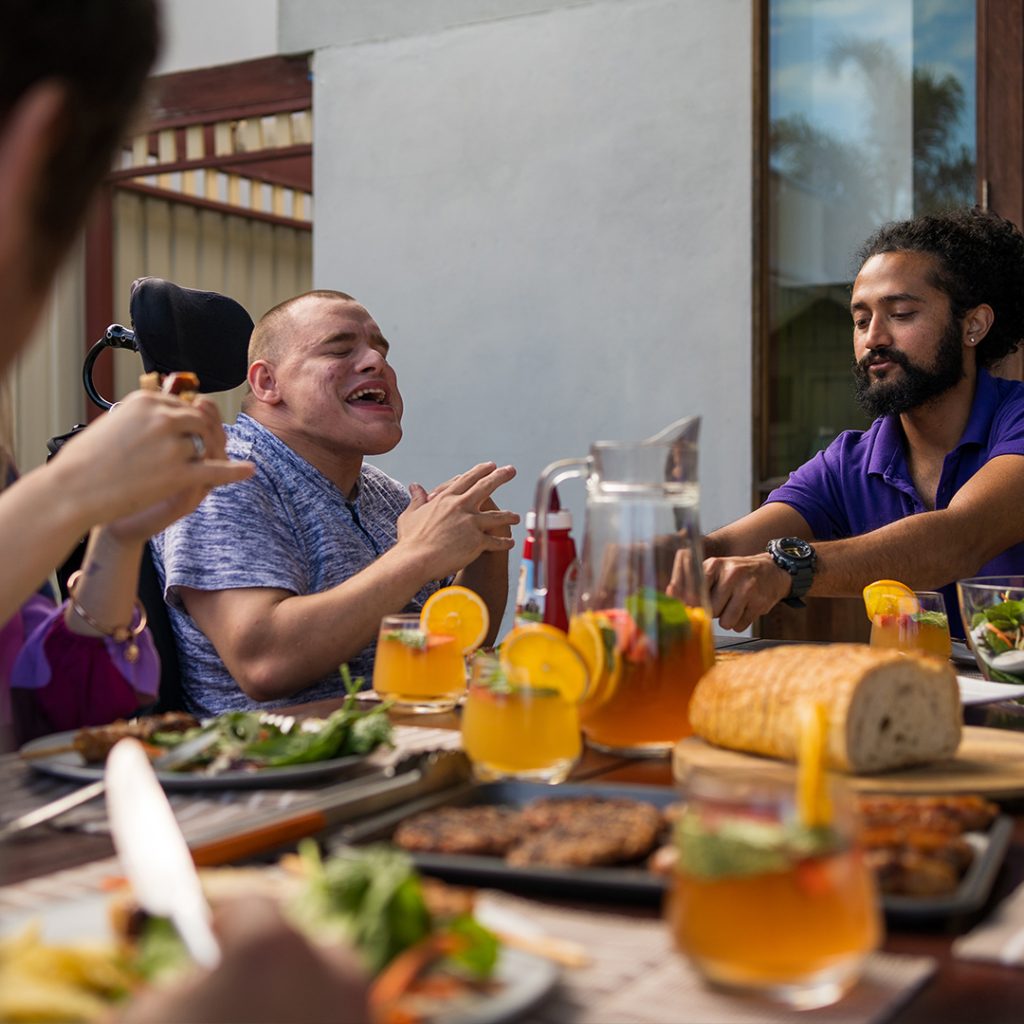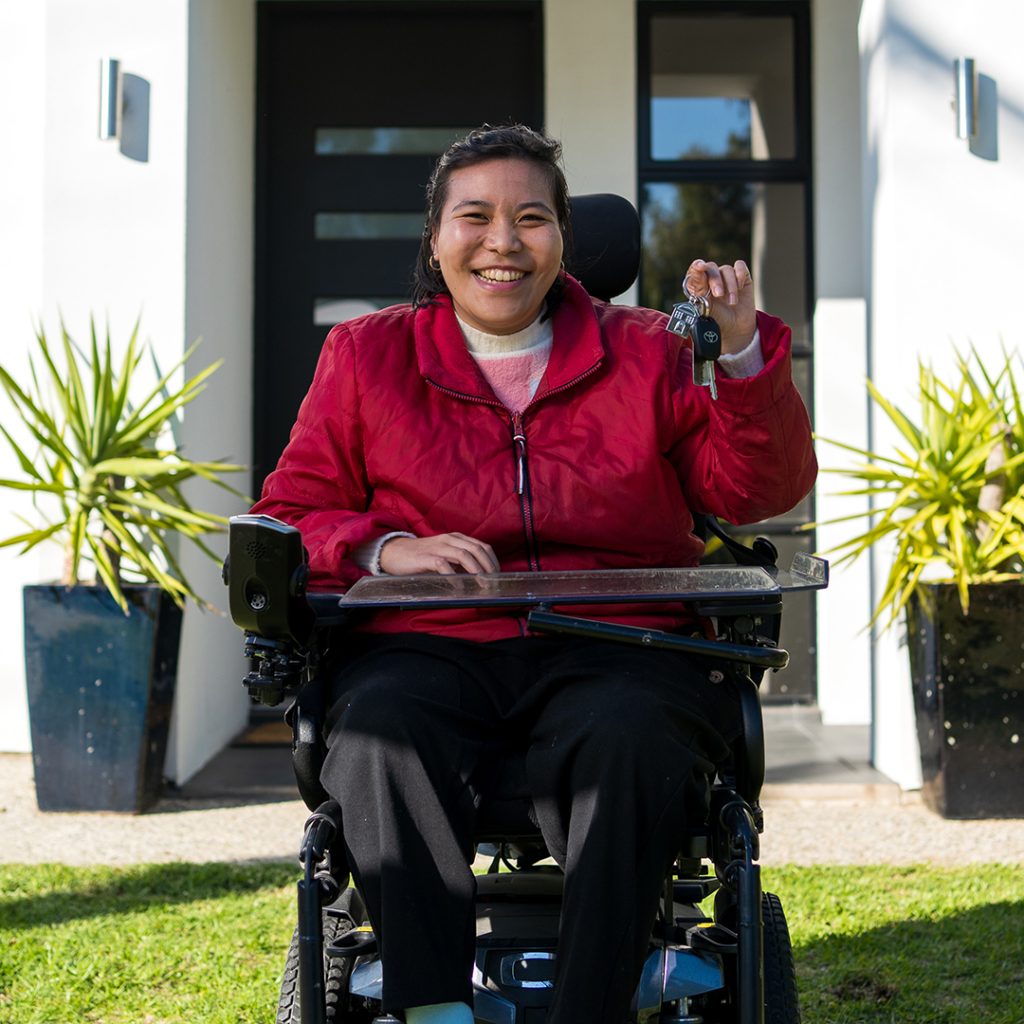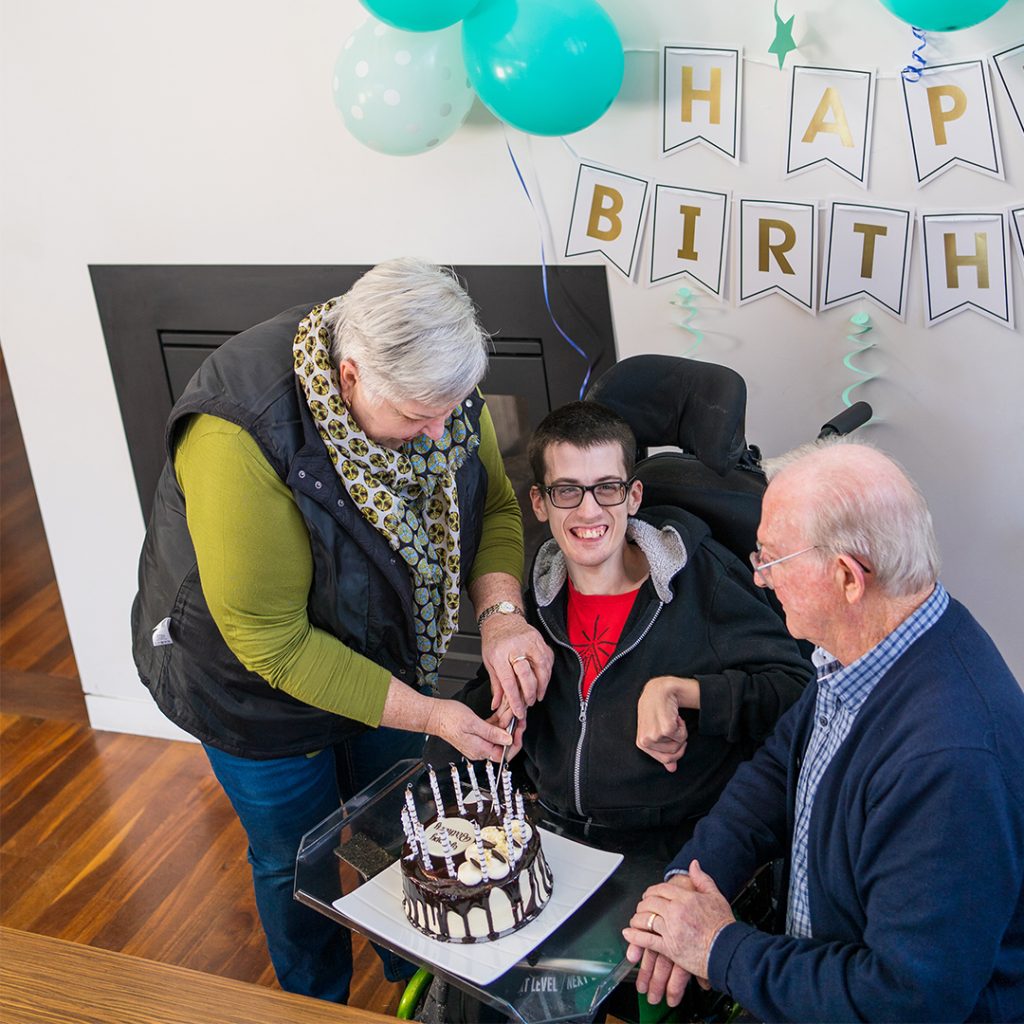 Your independence, your life
We understand that living with a disability can sometimes make it more challenging to live independently, but we are here to support you to increase your independence and live the life you want.
Our experienced team of professionals is dedicated to providing comprehensive support that addresses your specific needs and supports you to live your best life, making memories with those you love.
A collaborative approach
For some families and carers it can be difficult entrusting others with the care of their loved one. At Novita we believe in a collaborative approach, working together with families and carers to develop the best possible care plan that will support you to reach your goals. We also encourage family members and friends to actively participate in their loved one's care. Family members and friends will always be welcome to spend as much time as they choose with you in your home – they are an important part of your life and independence. We will also arrange transport so you can catch up with family and friends and engage with your community.
Make memories with those you love
We understand that this is your home, and we are guests supporting you with your daily needs. It's an honour for us to be in your home. We encourage you to make the most of your space – you make your own decisions about how your home looks and how you live in it. You can have guests, friends and family can come and stay, you can cook for them – it's up to you!
24/7 care and 24/7 reassurance
Your safety and well being will always be our number one priority.
We'll be there to support you, however, you need 24 hours a day and 7 days a week. We will always respect your independence and privacy, and when you don't need us, you won't see us.
Participate in your local community
Supported Independent Living gives you the opportunity to live independently with supportive care that enables you to achieve your goals and actively participate in your community. You will always have the opportunity to have a say about the support you need for your daily routine. You will always have someone to support you, and our professional and caring support workers will work with you and your family to make sure you are fully engaged with your environment and community.
Caring, professional and highly-skilled support workers
Our SIL services are delivered by highly-skilled and professional support workers who care about your safety and wellbeing. With high-level training and full clearances, our team is focussed on supporting you to connect with your community and achieve your goals. Our team also meets regularly and we invite you, your family members and other important people in your life to join those meetings so that everyone is 'on the same page' when it comes to your needs.
Many adults who live with a broad range of disabilities could benefit from the 24/7 support available through Novita's SIL services.
Mel, who lives in accommodation and accesses our supported independent living service says "I like my Novita support workers very much. They help me to plan my day, take me to work and also to the different things I like doing in my community. I also get to see my family often which is important to me."
Sally is in her 20s and lives with an intellectual disability as well as other health issues. While her family is very loving and supporting, providing 24/7 support for Sally's complex needs became very taxing for her parents. So Sally and her family decided that she would move into supported accommodation. Sally's SIL support workers are now supporting her to achieve her independent living goals, and her parents can focus on being 'mum and dad'.
20-year-old John lives with the support of SIL support workers. He has a job, has chooks in his backyard, and he's developing a garden. John's support staff enable him to have a great daily routine, and they support him with his medications so that his body and life remain stable. He's always looking for new hobbies.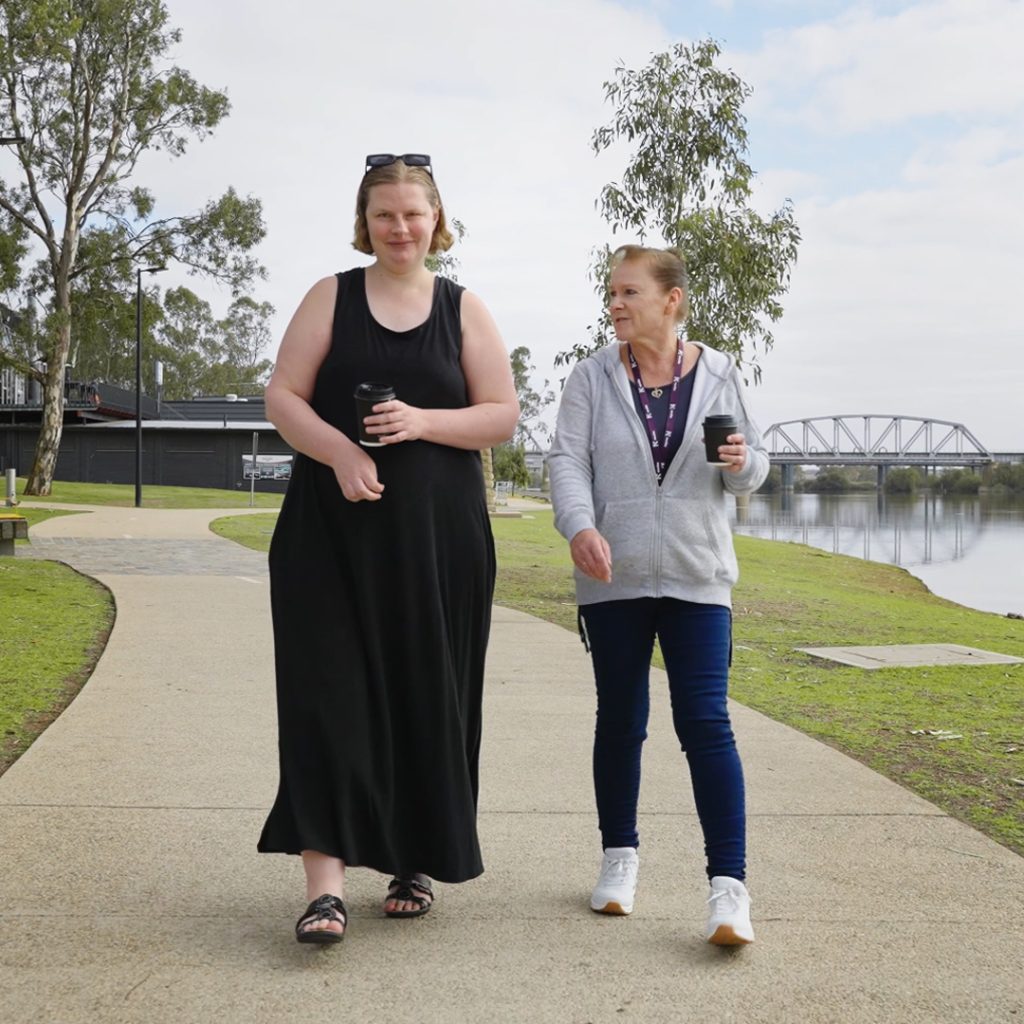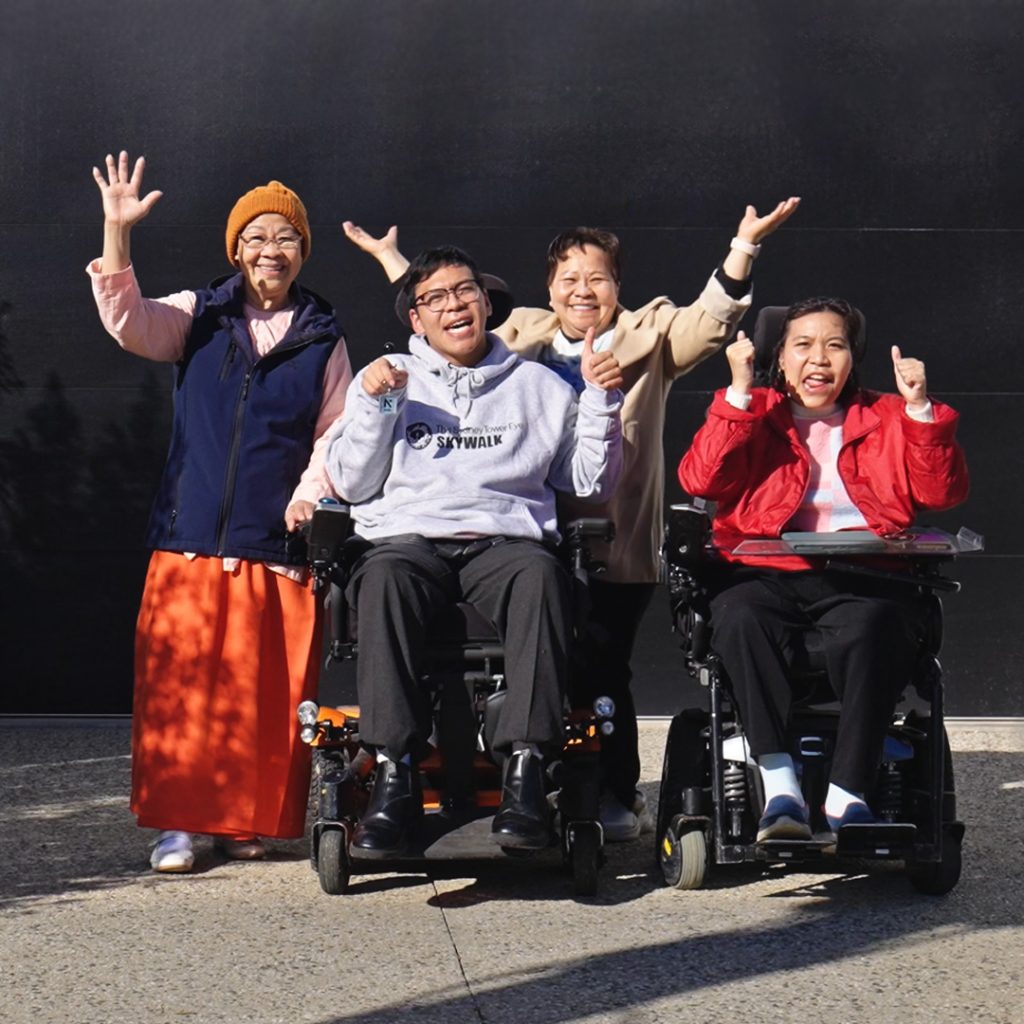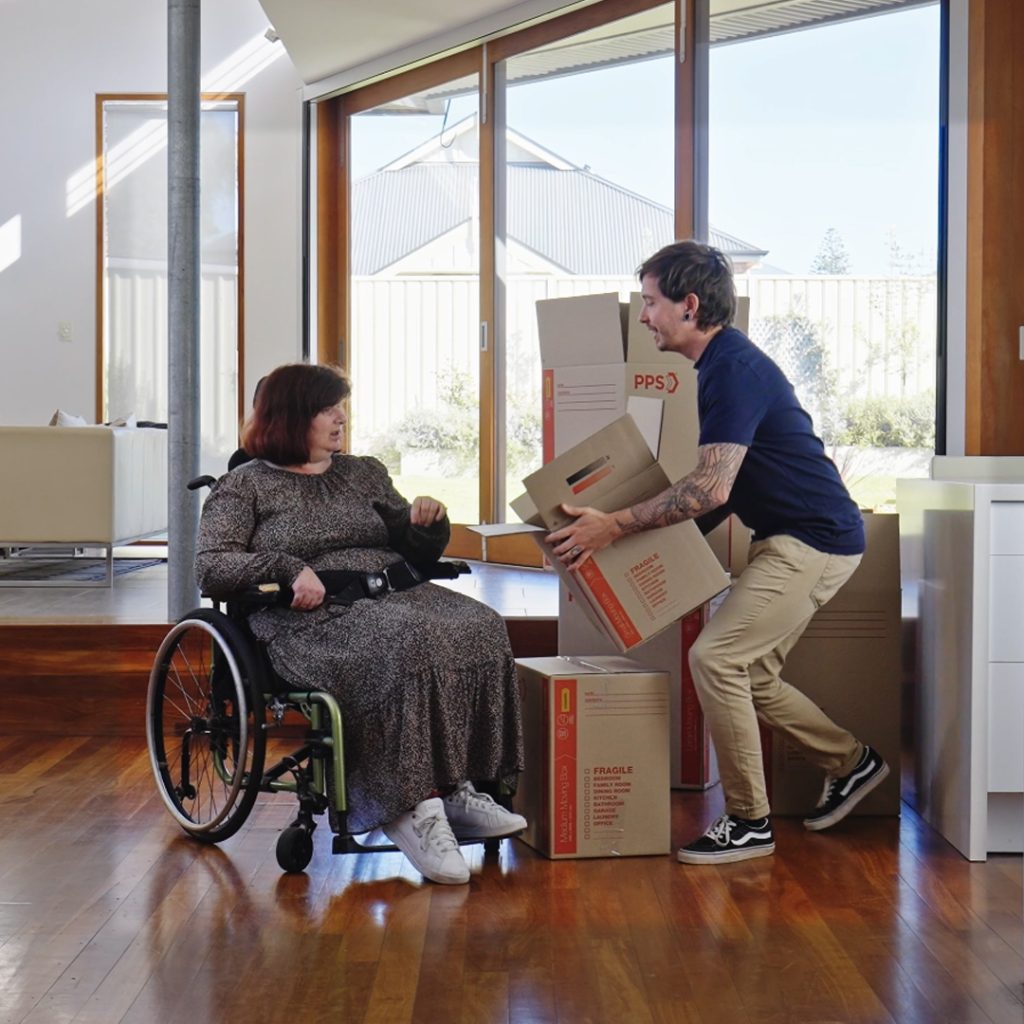 Can I choose where I live?
Yes, individuals accessing Supported Independent Living services typically have the freedom to choose where they live. SIL services aim to support people with disabilities to live independently in their preferred community.
Can you help me find a house?
Yes, we work closely with the individual to identify suitable housing options and assist them in finding accommodation that meets their needs and preferences. However, specific arrangements may vary depending on local regulations and availability of housing resources.
Will my family be able to visit?
Absolutely. Your family and friends can visit you whenever you want. It is your place and your space, you are in control and we are there to support you to live more independently and reach your goals
How is SIL different from Individualised Support?
Individualised support is a significant step towards achieving independence. It can support people living with disability with everyday activities such as personal care, budgeting, and using public transport. However your circumstances can sometimes change, which means the 24/7 support offered by SIL becomes more appropriate to meet your needs.
SIL generally means you need someone with you 24 hours a day, 7 days a week – whether that's at home, at work, or a Day Options program – to support you to manage your daily routine, personal care, medications, etc.
I'm worried that my situation is too complex for Novita's Supported Independent Living services…
Moving out of home and into supported accommodation is a big decision. Our experienced staff are here to support you and your family through the process. There's no 'one size fits all' solution, so we'll work with you to understand your interests and goals – and even the things you don't like!
What are the major steps I need to take to access Novita's SIL services:
Have a goal to live independently in your NDIS Plan. If you need help, contact your Support Coordinator (the person who helps you to make the best use of the supports in your NDIS Plan), Local Area Coordinator, or us.
Your Support Coordinator will assist you to complete an assessment, including information about all the supports you'll need to achieve your independent living goal. This might include assessments by occupational therapists, physiotherapists, psychologists, etc, to ensure you get the care you need, and when you need it.
The assessment will also include the type of housing you need – whether you'll need Specialised Disability Accommodation (SDA), or whether you can move into a home without specialised design which may include some home modifications.
Your application will be submitted to the NDIS with a SIL Roster of Care (ROC), and a quote from Novita's Community Living Team.
It's important to note that it can be a long process – up to 12 months in some cases – especially if you haven't had any assessments or used any therapy services before.
We also understand that your circumstances can change, so our SIL services and supports are regularly reviewed to make sure they are meeting your needs. Your medical situation might change, or you might need extra care, or you might want to attend more community activities, which means you don't need SIL support during the day. There is always room for a review, so when you start accessing our SIL services you won't be locking yourself in to a particular program.
What happens once I am accessing Novita's SIL service?
Your Supported Independent Living arrangements will be tailored to meet your needs.
Under your SIL program:
Your parents can stay with you while you settle in to your new SIL routine, or live there if you so desire
Family and friends can visit
Our team will meet with you and your family every six weeks to make sure everything's going well and you're receiving the support you need
If your circumstances change, we'll change your SIL program to meet your new needs
We will work with any other disability service providers that you use to ensure you're getting all the appropriate support that you need.
What other services are available to me in SIL?
One of the benefits of Novita's Supported Independent Living support is that you will have easy and readily available access to our suite of other services, including:
A diverse range of therapy services
Psychological support
Our extensive range of assistive technology products and home modification services
A wide variety of community programs
Contact Us
Talk to us about Supported Independent Living
Our professional and compassionate Community Living Team is ready to talk to you and your family about the benefits of Novita's SIL services, and how we can support you to increase your independence and achieve your life goals.
If you would like information or a confidential chat about Supported Independent Living, speak to someone in our friendly team on 1300 668 482 or email services@novita.org.au