Novita Regional Services
Disability services in the Riverland
Novita has expanded its services and supports for people living with disability to the Riverland. The former Disability SA office in Kay Avenue, Berri, has become a Novita therapy hub, delivering services for kids, young people and adults living with disability in the Berri region and throughout the Riverland.
Call now
Enquire now
Our Services
Novita's professional and dedicated Berri team offers a wide range of tailored therapy services to support kids, young people and adults living with disability to achieve their goals.
Occupational Therapy
Occupational Therapy supports people living with disability with physical life skills such as movement, vision, sensory processing, sleep and personal care, as well as the skills needed for school and work. Novita's Occupational Therapists can also provide advice, prescription and training for assistive technology and equipment that can support people living with disability to lead a fulfilling life.
More about Occupational Therapy
Support Coordination
Novita is a National Disability Insurance Scheme (NDIS) registered service and support provider, and we can help you and your family and carers to navigate the NDIS system and create your own NDIS plan.
Learn more about the NDIS
Social Work
Social Work supports kids, young people and adults living with disability, and their families – with planning and management during important stages of life. Novita's Social Workers can also help with anxiety issues such as fears and phobias, parenting concerns, and social isolation, as well as supporting healthy relationships at home, school and work. A Social Worker can also advise on NDIS funding options.
More about Social Work
Future Services
To further support the people who need us most in the Riverland, Novita aims to expand our facilities, services and support offerings soon. We intend to provide equipment services, Assistive Technology solutions, as well as our full range of therapy services including Physiotherapy in the near future.
Developmental Education
Developmental Educators support kids and young people living with disability to develop important social and emotional skills, communication and speech, routines and positive behaviour skills that support learning and growth. Novita's Developmental Educators help to coordinate services for our clients, and can support the transition from primary school to high school, and from school to work.
More about therapy services
Our Location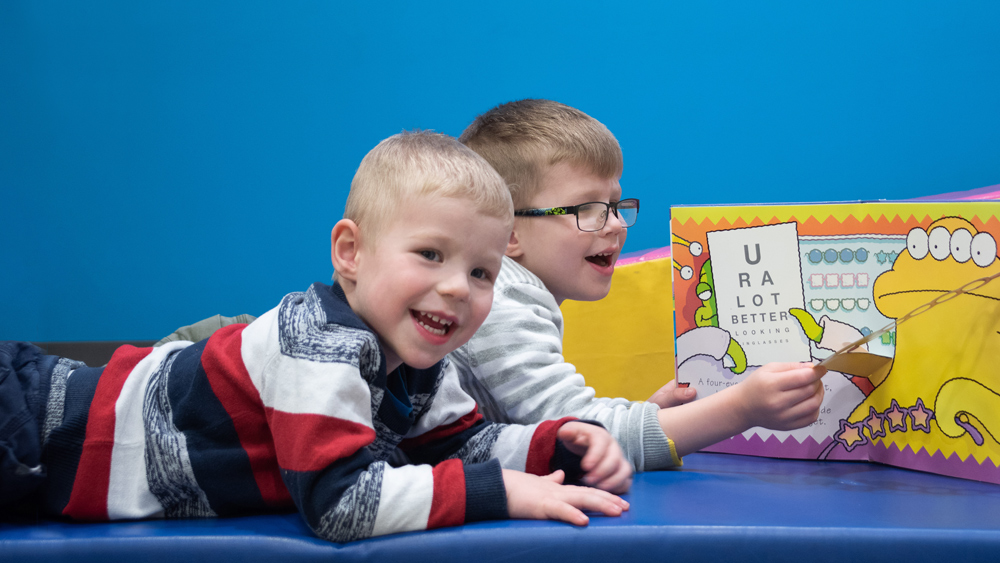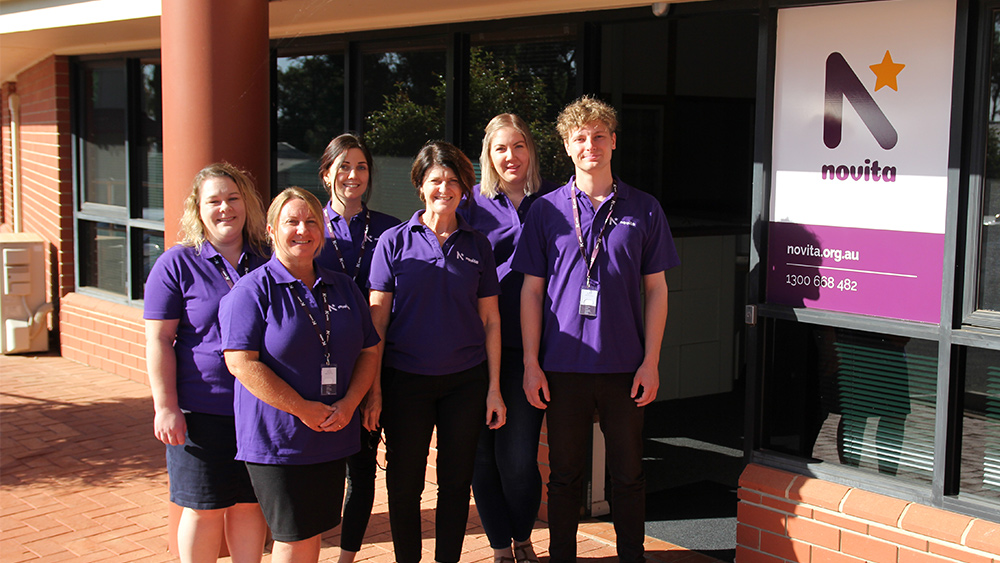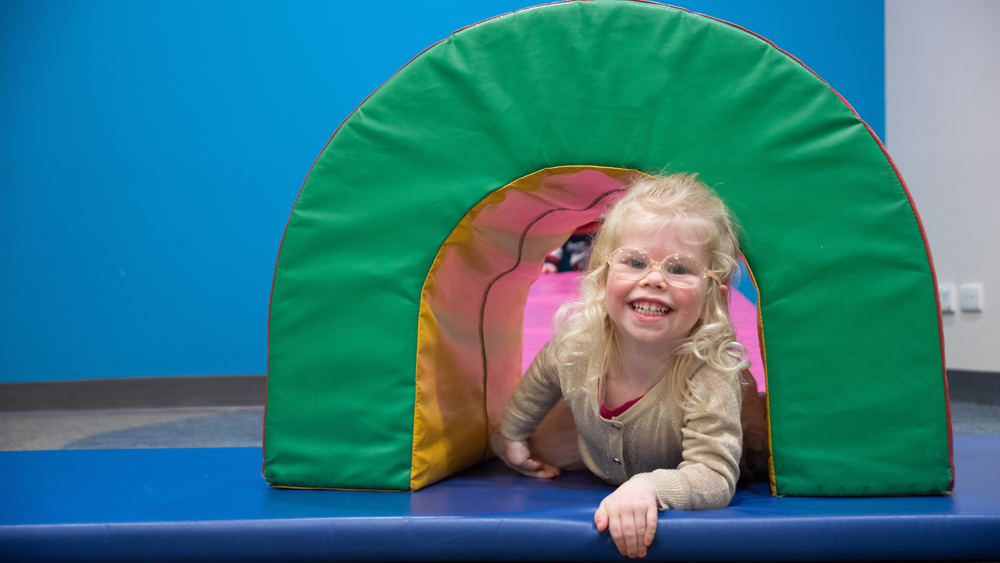 Facilities
Over time, Novita intends to expand facilities and the range of services and supports delivered locally to include speech pathology, physiotherapy and psychology, as well as Assistive Technology and equipment services.
Service Locations
Novita's Berri hub is located in the former Disability SA office in Kay Avenue. Novita's Berri team provides services and supports to people living with disability in the Berri area and throughout the Riverland. Depending on the services and supports you need, we can also offer therapy in the family home, at school or at an appropriate location through our mobile services.
Address:
Address: Novita Berri
28 Kay Avenue
Berri SA 5343
Phone: Customer Support on 1300 668 482
How we work
Novita works using the Life Needs Model of Service Delivery, which is a flexible approach focussing on community-based and specialised services that match your goals, whatever your stage of life. With you and your family at the centre of our thinking, we provide services across all areas of life, including:
your home – we work in partnership with families and significant others to support skill development, as well as home modifications, technology and equipment
education – working in partnership with school staff and providing access to technology and equipment, as well as training and support
community – liaising with health professionals and partnering with community groups to provide linked services, education and training.
About Novita
Novita is one of South Australia's largest and most respected community-based disability service organisations supporting people living with disability through a network of therapy hubs across the state and in Broken Hill – and now including Berri.
We have around 700 professional and dedicated staff supporting almost 4,000 clients, their families and carers. Our team includes Occupational Therapists, Speech Pathologists, Physiotherapists, Exercise Physiologists, Social Workers, Psychologists, Educators, Rehabilitation Engineers, Orthotists, Disability Support Workers, and more.
Novita's range of services includes assessments and advice, diagnostic services, in-home support, early intervention, physiotherapy, aquatic therapy, occupational therapy, speech pathology, psychology, orthotics, assistive technology and equipment, rehabilitation, social work, service coordination, Day Options, group therapy, school holiday programs, and outside school hours care.
We deliver these services at our therapy hubs, in your home, at school or the workplace, at kindergarten, at the beach or the local park – wherever you need our services and support.