Helpful Information
Ethan wants to tell you his story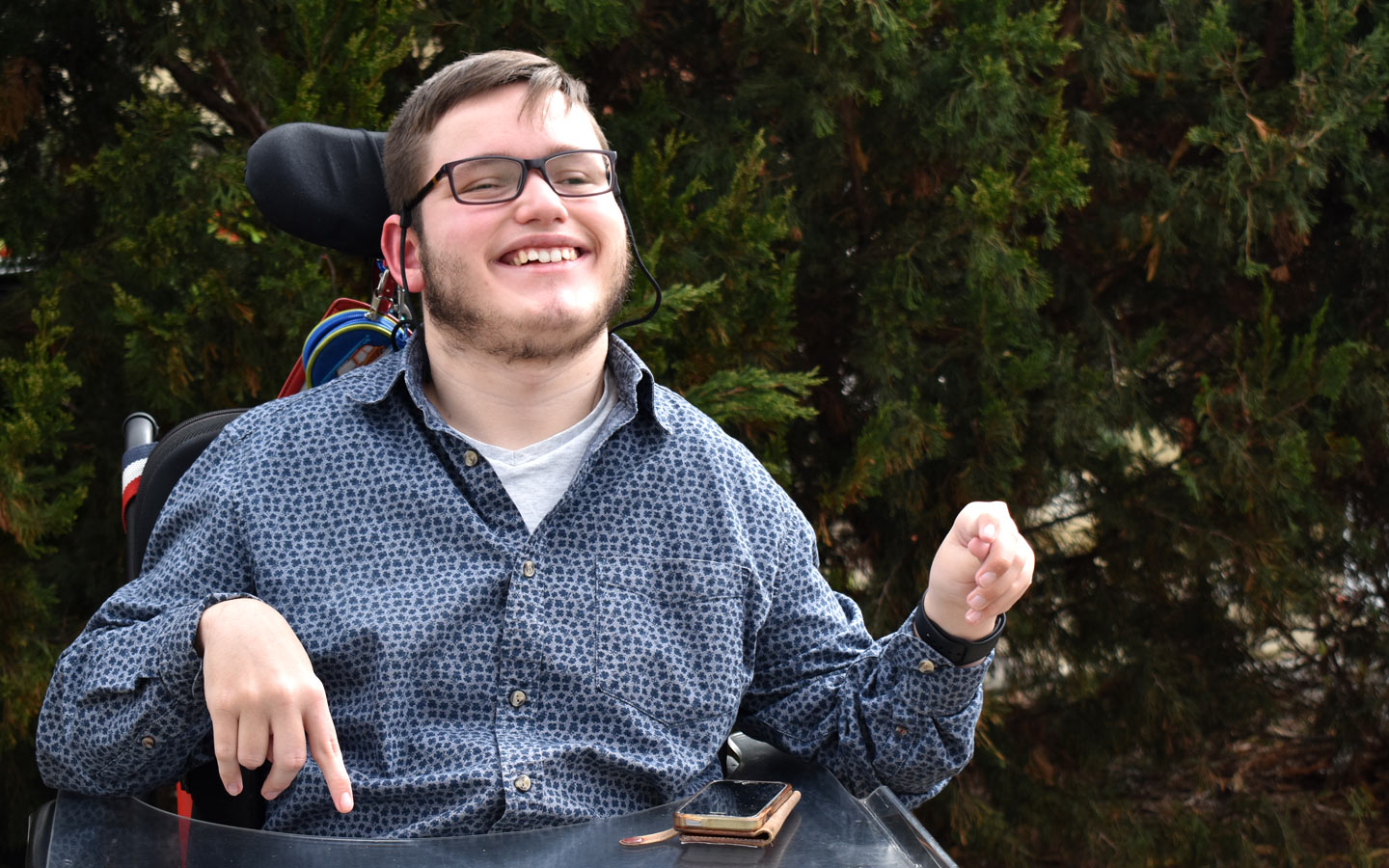 21-year-old Ethan Woollaston is a huge sports fan, loves Katie Perry, dreams about working in the media, and enjoys the occasional ale at his favourite pub.
Ethan works a couple of days a week for an organisation that supports kids living with autism and their families.
Having been born in Adelaide but spending his toddler years living in the UK, one of the biggest issues he's juggling right now is whether to barrack for Australia or England in the Ashes cricket series.
Ethan also lives with cerebral palsy – but it has never held him back, and now he wants to share his life experiences with others so they have a greater awareness of what life is like for a young person living with disability.
Novita's video team is following Ethan for the next few months as he gets out and about, highlighting some of the obstacles and opportunities in his daily life.
Ethan says he wants to show everyone what a young person living with disability is capable of when they work hard to achieve their goals.
"I see myself as a normal guy with limitations. There's no doubt that I'm aware of my limitations, but I'm also aware of my potential," he says.
"The message I want to convey to people living with disability and their families, using the videos of my daily life as an example, is that this is what you are capable of doing – this is the life you have the capacity to lead.
"The videos will show what I get up to in my daily life, highlighting some of the main obstacles like wheelchair access to buildings and using public transport, as well as the social side of my life.
"With Novita's support, I hope I can give everyone a true understanding about what life's like for a young person living with disability."
Ethan's videos will be posted on the Novita website and social media regularly during the next few months.
Whether you have just received a diagnosis, acquired a disability, or recently joined the National Disability Insurance Scheme (NDIS) – follow our 6 steps to get started.