Novita delivers and plans services using the Life Needs Model. This article explains where the model came from, why it's the best way to deliver and plan services and how Novita makes sure the support we offer is giving everyone the best chance of achieving their goals and participating in their communities.
What is the Life Needs Model?
The Life Needs Model is a framework for service delivery developed by Dr. Gillian King PhD, based on knowledge gained from collaborations with families, clinicians, community members and research evidence. The Life Needs Model values the strengths, goals, and dreams of people living with disability in all areas of their life. By using the Life Needs Model, we aim to provide services that support participation and quality of life for our customers and include all the people and environments that can influence the achievements of a person's life goals. The model provides a framework for service providers to partner with families to create opportunities and involvement within the community. It also focuses on key life stages such as the transitions from home life to kindy, kindy to school, primary school to high school and onto adulthood, and highlights the importance of individually designed plans to suit the needs and goals of our Novita customers.
When Dr King's team at the Thames Valley Children's Centre in Ontario, Canada considered the question, "What services should be in place for a community or region to meet the complex needs of children and youth disabilities?", they immediately assessed that many of these needs were not unlike people without disabilities: friends, playing an active part in their community, relationships and ambitions for the future. (For more information on this see: King, Cathers, Miller-Polgar, Mackinnon & Havens, (2002)).
With these needs and goals in mind, King devised answers to the following questions regarding services for kids and young people living with disability:
WHO?        Children and youth with disability
HOW?        By incorporating the needs of the customer and their family
WHAT?      Services delivered through programs including allied health programmes
WHEN?      To cover key transitions from childhood to adulthood
WHERE?    Community based
WHY?         To support participation and quality of life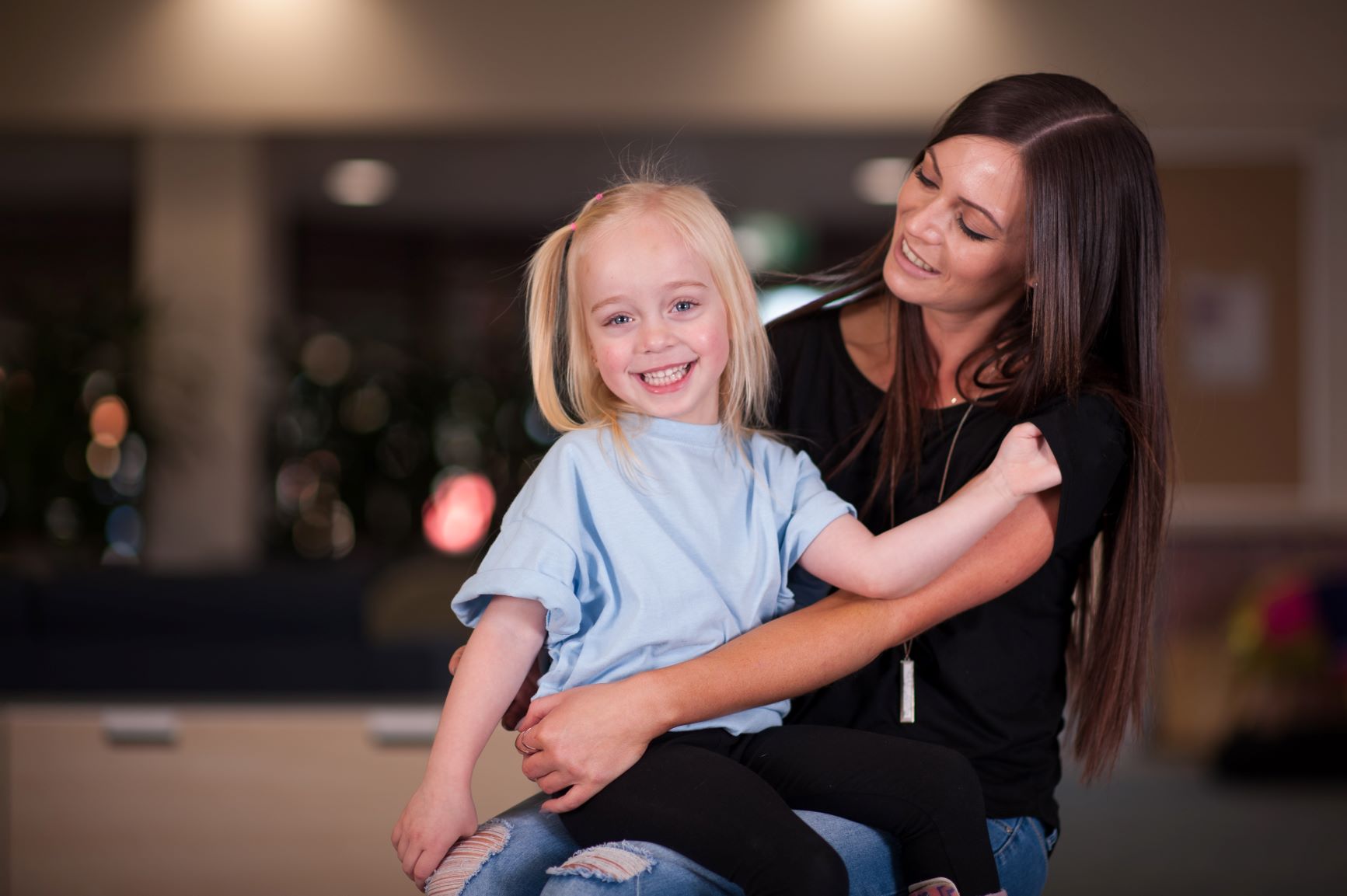 How will the Life Needs Model support me or my child?
By adapting these questions into our own research and practice, we have found that using the Life Needs Model is a useful tool to support us to provide services and partner with families to meet the needs of kids and young people at different stages of their life. Using this model, Novita therapists are able to create individual plans for each of our customers, establishing clear objectives to meet their goals and needs (i.e., physical, social, emotional, communication and behavioural intervention as well as accessibility around the home, school, workplace and participation in community activities). The Life Needs Model also caters to families, providing services that address parents' and family members' need for support, information and skill development, as well as services that address the community's needs for information and education.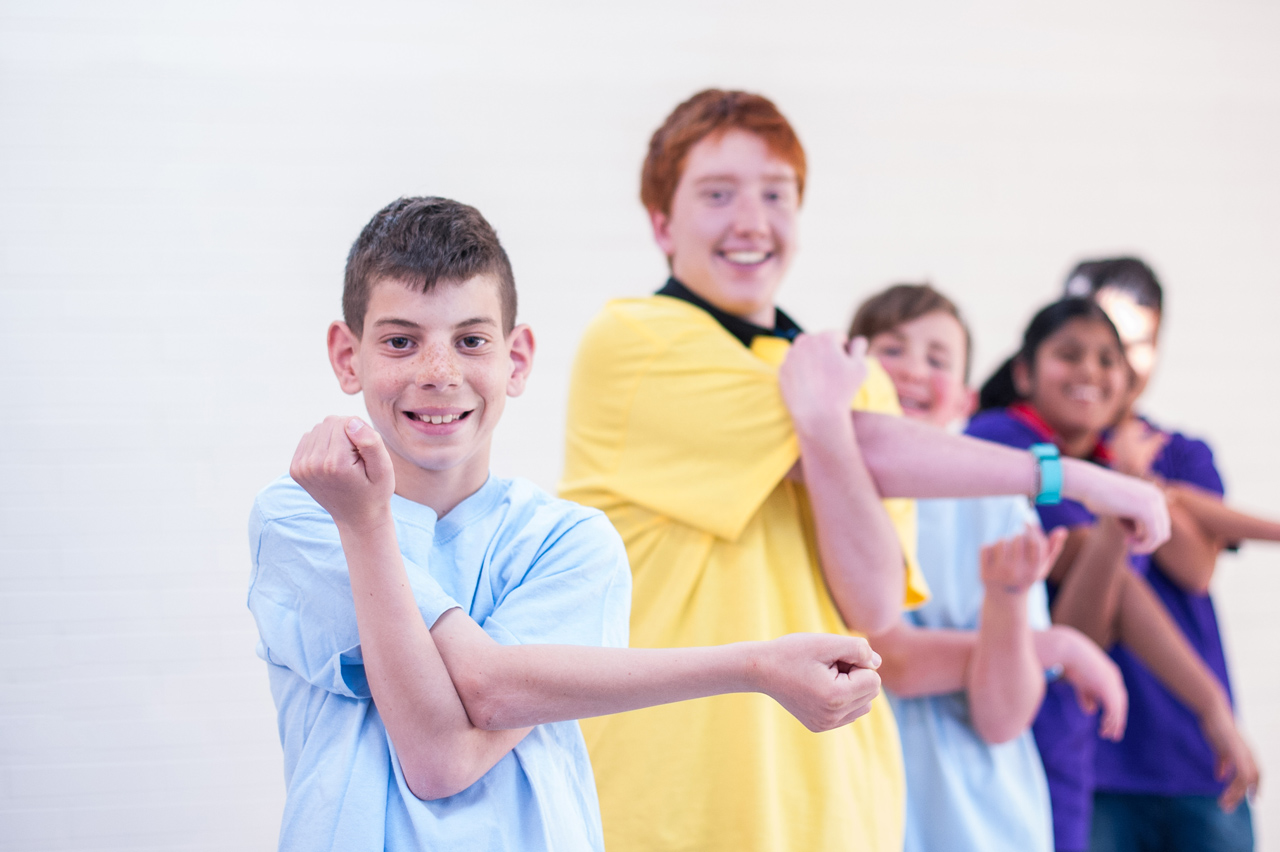 Services for the Life Needs Model
From infancy to childhood, kindergarten, school, higher education and eventually, the workplace, the Life Needs Model is a framework to support our customers' journey. At Novita, we understand the importance of building customers' foundational skills, so, at the heart of our services are programs that are designed to develop physical, social and emotional abilities as well as communication and behavioural needs. From here, we can support our customers and their family members to develop these skills and improve participation at home, school and in the community. We also know that life is always changing, so we have designed services which are flexible and adapt to all stages of our customers' journeys.
We offer services that:
Focus on your child's ability to talk, be social and play, aiming to support them to make friends, exercise and meet their goals
Focus on skills your child has already learned and improve them to meet new goals
Addressing your child's needs for more support and information
Improving our Novita kids' ability to successfully complete tasks in real world settings, for example, school, TAFE, University and in the home.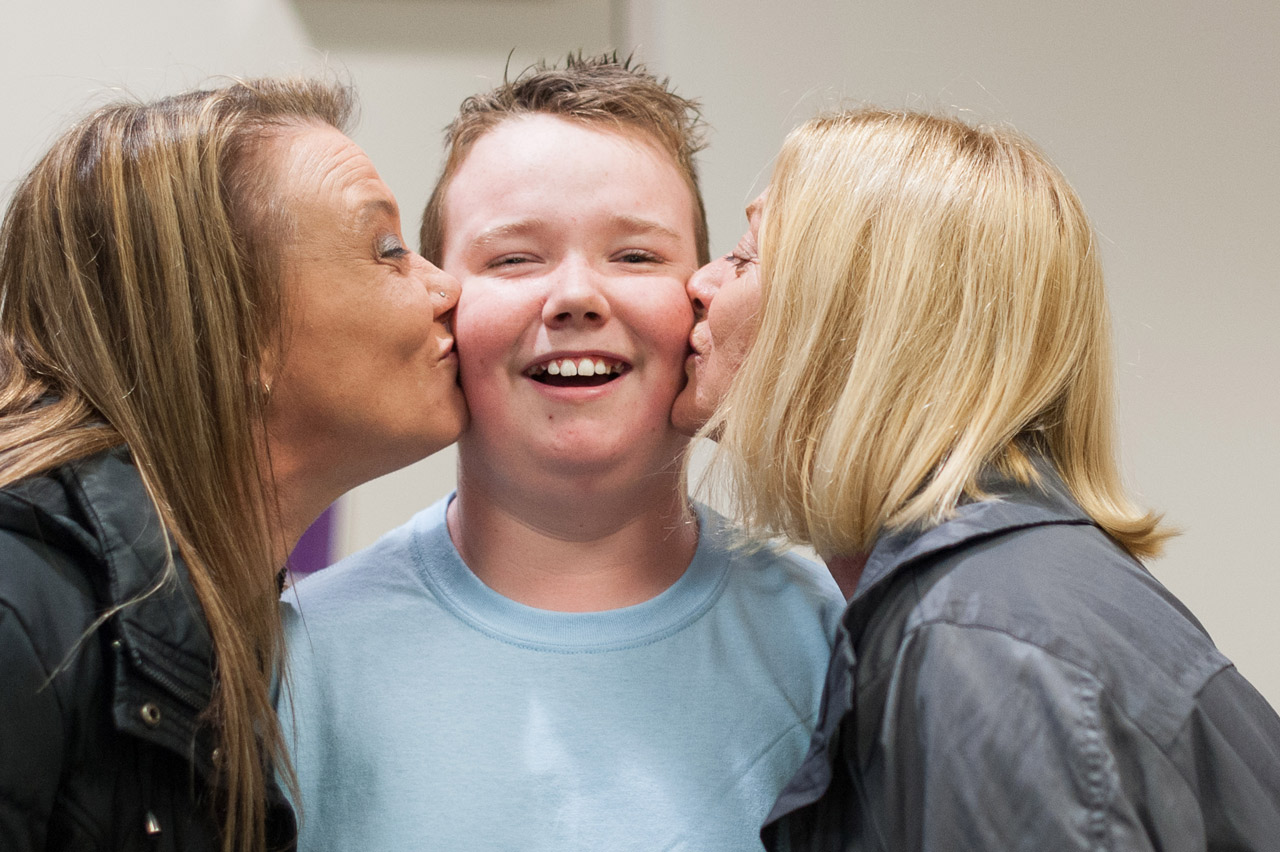 Getting involved at home
The Life Needs Model focuses on not just the person living with disability, but their families too. For parents, significant others, siblings, grandparents or anyone else living at home, we make sure you are always involved and supported in your loved one's journey:
Novita will:
Address parents' and family members' needs for support, information and skill development
Encourage supportive relationships and environments for Novita kids at home
Provide education to family members to help them become skilled in areas such as advocacy, parenting and negotiating skills
Provide expertise around equipment and technology needs that can ensure customers can best access their home and community
Liaise with health professionals for proper and relevant treatment.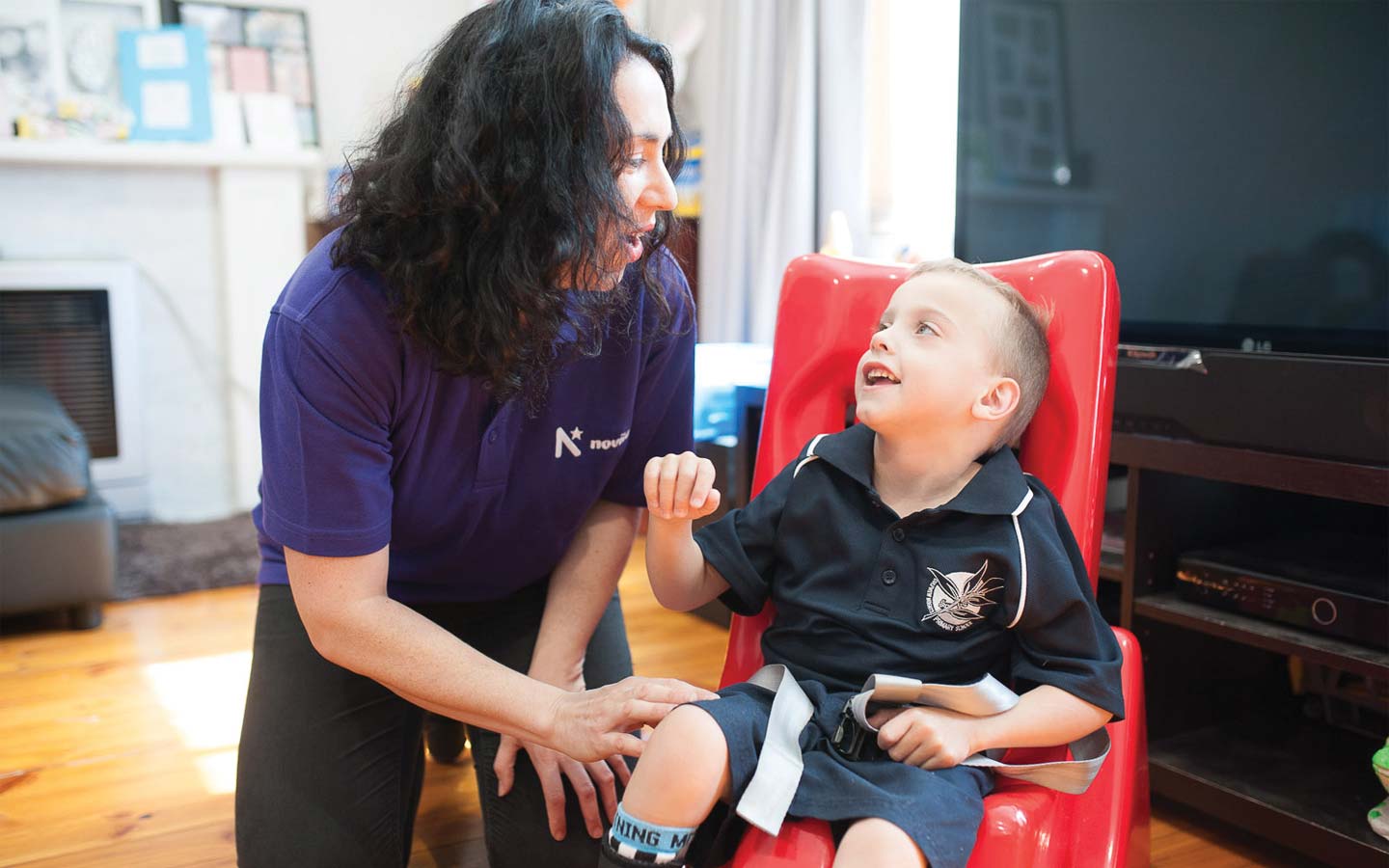 What We Want To Deliver
Here at Novita, we strive to deliver the best possible outcomes for you and your family. With respect for the dignity, strength and equality of members of our community, we have based our services on the Life Needs Model to focus on the strengths, interests and aspirations of our fantastic Novita families. The Life Needs Model gives us a framework with six key features that will support everyone to get the best outcomes from our services:
Key Features of the Life Needs Model:
An integrated approach – we aim to connect all parts of our customers' lives when supporting them to work on and achieve their goals.
Comprehensive and community-based – Novita services will cover all aspects of development and support full participation in the community.
Continually working to improve our products and services, based on your feedback and research evidence – we ask customers to complete our 'How did we do?' survey for an opportunity to tell us what you think of our services.
Developing new programs and services – Our service and product development team lead research and technology development to make sure everyone has access to the best services
Develop community awareness and service delivery partnerships – we partner with schools and the community to raise awareness of disability and provide training and support
Provide expertise around equipment and technology needs that can ensure customers can best access their home and community
Liaise with health professionals for proper and relevant treatment
Support and train Novita staff to develop their knowledge and skills so they can best support customers.
The Life Needs Model is a flexible and adaptable structure, focusing on community-based and specialised services for our customers that match their goals, whatever their stage of life. With our customers at the centre of our thinking, we will provide personable, accessible and informative services suiting the needs of your family. Our services will work across all areas of life, including:
Your home – where we will work in partnership with families and significant others to support skill development, as well as any other home modifications, technology and equipment to ensure that customers can fully participate in their own world
Education – working in partnership with school and workplace staff and providing access to technology and equipment as well as training and support
Community – liaising with health professionals and partnering with community groups to provide linked up services, education and training.