Helpful Information
New Novita home for Wheelienet program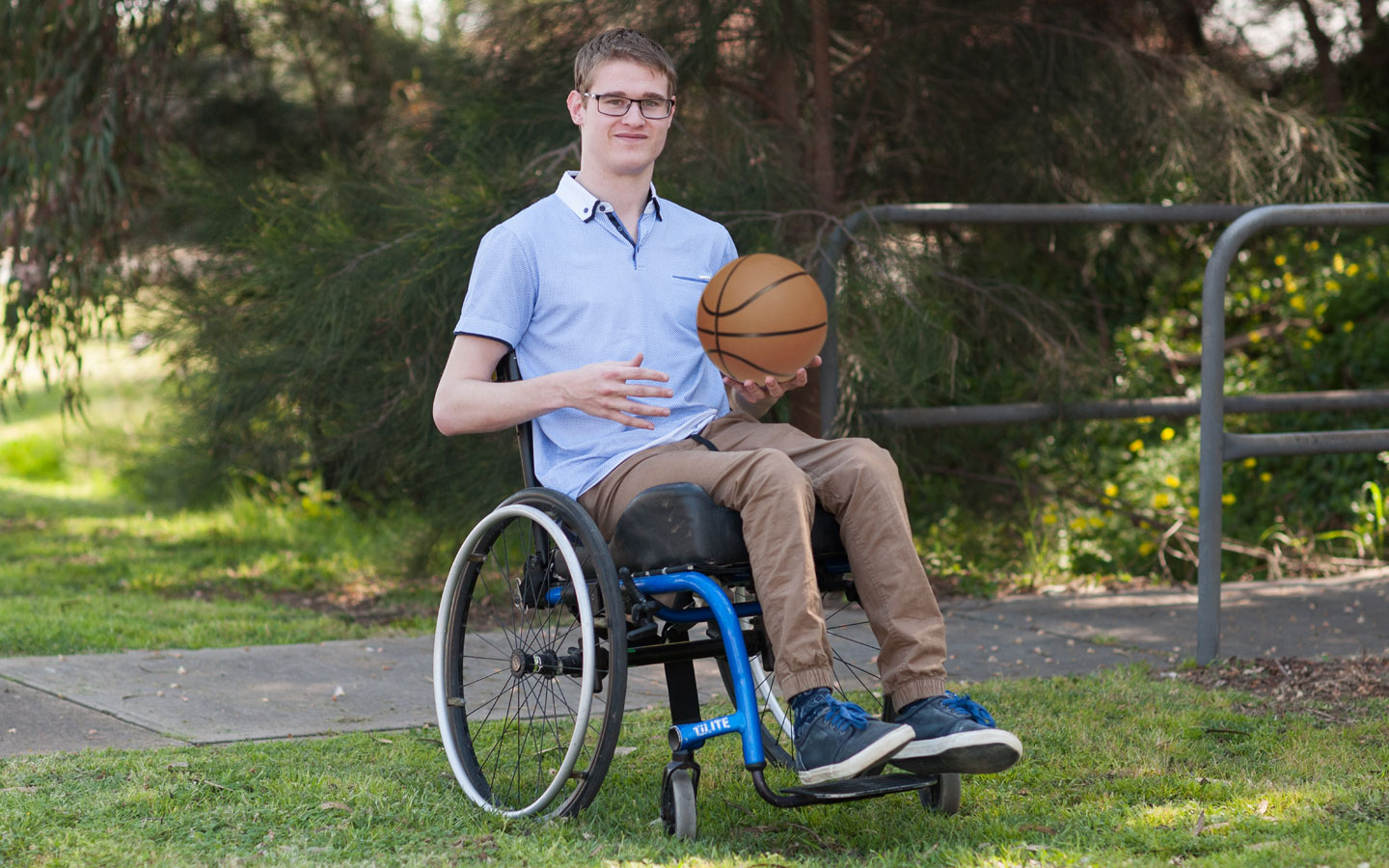 An important disability awareness program for South Australian schools, corporate organisations and the community has found a new home at Novita.
Formerly delivered by Disability Recreation and Sports SA, the Wheelienet program is a fun and interactive program suitable for all ages that gives participants an understanding of the issues and challenges faced by people living with disability.
The program focuses on wheelchair sports, promoting community inclusion, and discussing injury prevention issues, as well as highlighting the dangers of drinking and drug taking and encouraging safe driving habits.
Wheelienet is suitable for kindergartens, schools, corporate groups, community organisations, youth groups, and sporting clubs. Each session includes a presentation, wheelchair basketball participation, and a question and answer time.
The benefits for participants include increased awareness of spinal injuries and disability issues, motivation and inspiration, and a better understanding of sport for people living with disability. Some sessions may also include an opportunity to meet wheelchair athletes.
Wheelienet coordinator Michael Neroni has joined the Novita team, and is already delivering the program from its new Novita home.
Chief Executive Officer Greg Ward said Wheelienet was a great fit for Novita.
"Novita not only strives to deliver the best therapy and supports for kids, young people and adults living with disability, we also work with the community to improve disability understanding and inclusion," he said.
Benefits of the Wheelienet program
Westminster School at Marion has been a long-term user of the Wheelienet program, and Head of Physical Education David Tiller said the students really enjoyed it.
"In our Year 10 program we have a number of different activities that are very much about the community, including things like self-defence and wheelchair basketball," said David.
"The wheelchair basketball through the Wheelienet program exposes the students to a sport that's totally different and gives them greater understand and empathy for moving in a wheelchair and the challenges faced by people living with disability.
"And they really enjoy it. They understand that some people live using a wheelchair, and it's a totally different experience."
David said Westminster had been using the Wheelienet program for more than ten years, and intended to keep delivering the program to its students.
"Education today is more than just maths, science and English – you need to expose the students to as many experiences as possible to prepare them for their future," he said.
"At Westminster we like to challenge our students and take them outside of their comfort zone – to challenge their thinking as well as their physical attributes.
"The Wheelienet program delivers something totally different and challenging for the students. Moving in a wheelchair with the ball and trying to score, and using their arms to move and manoeuvre the wheelchairs – it's a different challenge for them."
For more information about the Wheelienet disability awareness program, and to book a Wheelienet session, contact Novita's Customer Experience Team on 1300 668 482.