Helpful Information
RaceRunners give kids extra freedom to move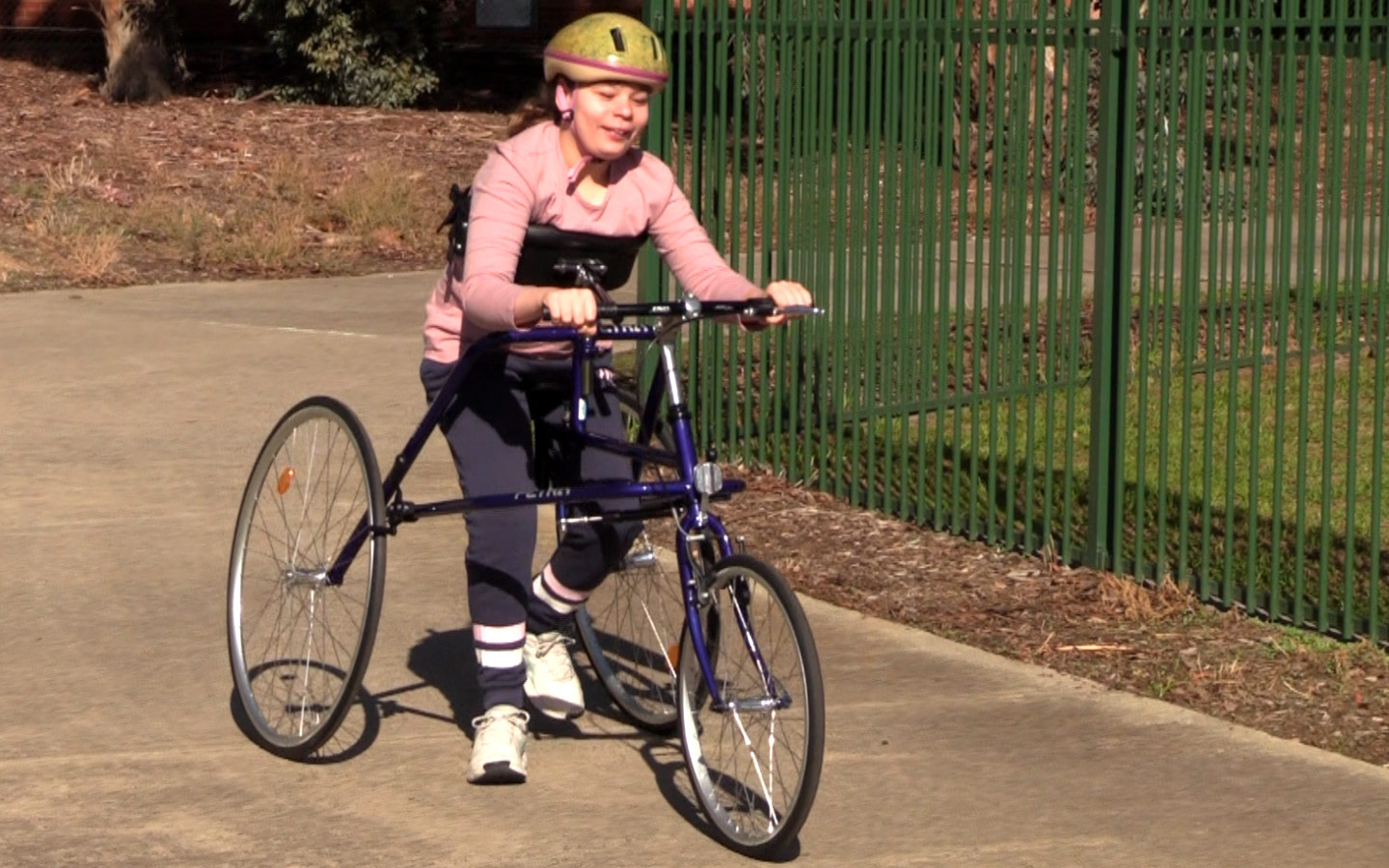 Novitatech has introduced a new product that is set to give Novita kids like Chloe much more freedom to walk, run, play, and get more involved in sport.
The innovative PETRA RaceRunner has been designed to support kids, as well as young people and adults, who live with disability such as cerebral palsy that affect mobility and balance.
The bike-like device supports kids to run, build up speed, and do more physical exercise outdoors on a range of different surfaces. And kids using a RaceRunner can aspire to compete on the world stage – Racerunning is now a World Para Games event.
Novita physiotherapist Jill Shelton said the biggest benefit of using the RaceRunner was more participation in recreational and sporting activities.
"Using this device is really all about getting out there and participating with everyone else, and being able to move fast, which some of our Novita kids have never been able to do," she said.
"Kids who can't stand and walk can scoot along in a RaceRunner and do what other kids can do. Burning off energy is an issue for some of our Novita kids – they have limited supports that enable them to run around, and all they want to do is get rid of some of their steam.
"I can see one of the huge opportunities for RaceRunners in Australia is for kids living with disability in regional areas and country towns being able to visit the local oval and run around.
"The current walkers we use are quite limited, and those walkers that offer a similar level of support don't usually have the unique steering of the RaceRunners – which steer like a bike and cleverly return to a straight path."
Chloe's father Tim said using a RaceRunner would support Chloe to achieve one of her goals of getting out and about in the community.
"Some existing walkers are just not the right piece of equipment. They can do the short trips, but if we want to go for longer walks the RaceRunner will allow us to go that little bit further," said Tim.
"It will allow Chloe to set some goals as well, such as participating in events like the Mother's Day Walk for breast cancer and the City to Bay. We've done the three-kilometre version of the City to Bay, but we think the RaceRunner will be perfect for doing the six-kilometre event.
"The first time Chloe tried the RaceRunner she was all giggles. It's probably been a long time since she had that much fun.
"This will allow her to keep up with her family and friends and get out and about without any speed restrictions – although we're encouraging her to not go too fast, but certainly get out there and match the pace that most people move it."
You can find out more about RaceRunners – and get an assessment and quote – at Novitatech's RaceRunner Clinics. These clinics are conducted by Novita's professional therapists who can get you test riding a RaceRunner before purchase. Clinic places are limited – visit the Novitatech website for more details.