Helpful Information
Smart watches deliver independence for people living with disability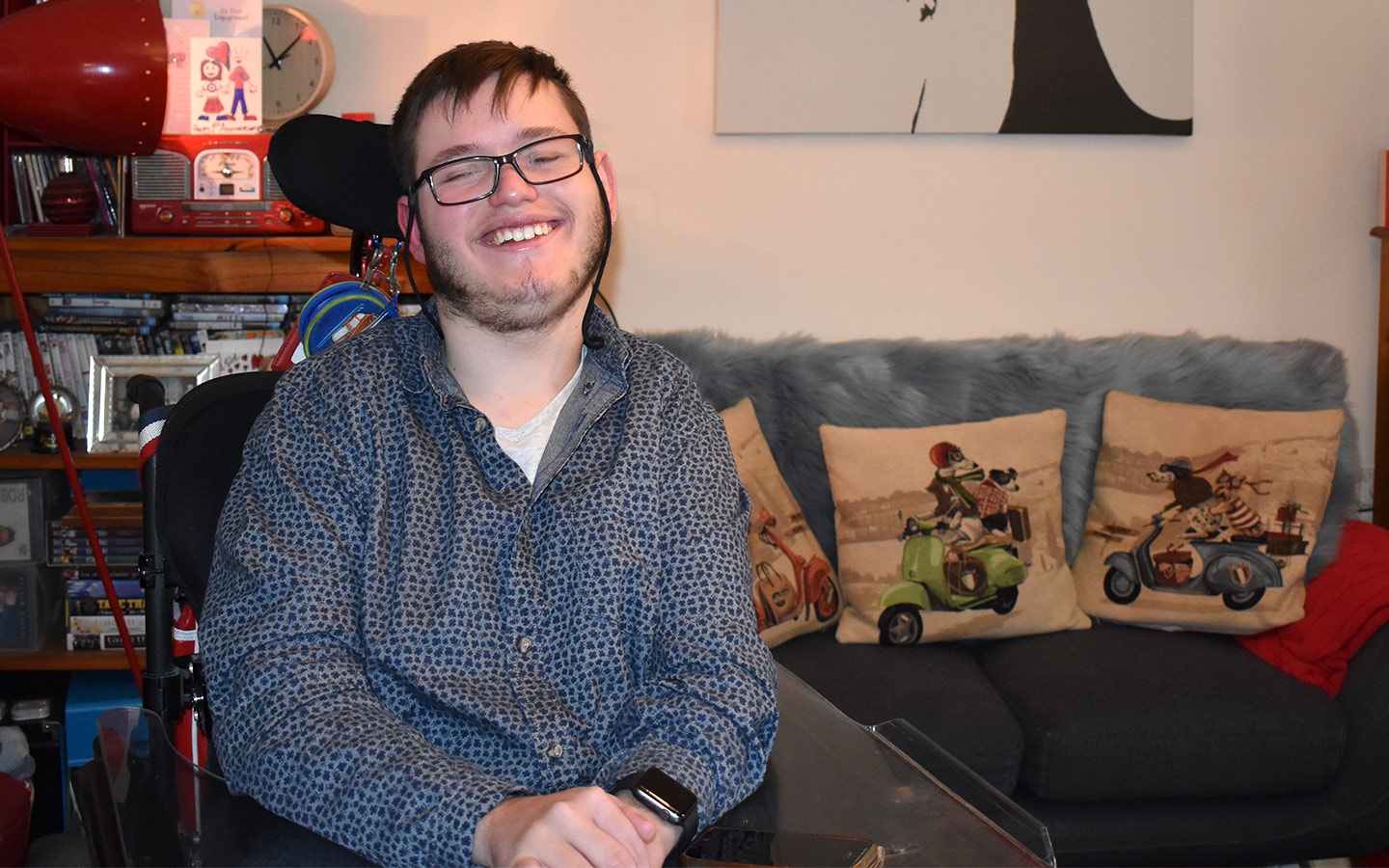 Smart watches do much more than tell the time! They have become a game-changer for people living with disability with a range of features that can support independent living. From paying for shopping or a round of beers to reading your emails and keeping in touch with loved ones, smart watches and other devices like phones and tablets can play a vital role in supporting people living with disability to achieve their goals – and with a high level of reliability, safety and security.
Novitatech occupational therapist Louise Ganser says using a smartwatch can play a big role in supporting people living with disability to be more independent.
"The more independent you can be, the more secure you feel in your environment, and you don't have to rely on other people to support you – especially if it's someone in a pub or when you're out shopping that might be unfamiliar to you," says Louise.
"Smartwatches can be an important and reliable safety net for people living with disability, especially when calling for assistance in an emergency situation.
"Voice control and other accessibility features, on both the Android and iOS systems, meaning you don't have to physically control your device, and therapists can work with you and your family to make sure you can access your smart devices in a variety of ways.
"The ability to link your watch or smart device to your bank account is also a huge benefit for people living with disability – it makes it so much easier to pay for things instead of having to ask a stranger to get cash out of your wallet. It's as simple as swiping your watch or phone against the payWave machine and if it is under $100 you don't need to enter your pin number."
Louise says she will often do a 'feature map' when talking to people about using smart devices to support their independence.
"We always try to take a person-centred approach to make sure you can achieve your goals, so we'll talk to you and their family about what features you need, and work together to determine which features are essential and which are desirable. Then we'll look at the different smart devices that are available on the market and find one that meets your needs," she says.
"Everyone has their favourite devices and brand preferences, so we'll also work with you to make sure you feel comfortable with your new smart device – usually an Android device for those that are used to using that operating system, or an iOS device for people that like to use Apple devices."
Find out more about Apple watches
Find out more about Samsung watches
Louise's tips for using smartwatches and other devices
Reliable access – make sure the method you use to access your smartwatch or device is reliable so that you can use it in all environments. If you're using voice control, for example, make sure that if you're in a noisy room you'll still be able to access your device when you need to. Have a back-up access method so that you can use your device in all environments.
Charging – use a watch or device with good battery life, and make sure you keep it charged. Powered wheelchairs either come with a USB port so you can charge your device directly from the wheelchair, or they can be retrofitted so you can use a charger. Charging your watch or phone through your powered wheelchair won't impact on the battery life or drive life of the chair.