Helpful Information
Steph makes a move to understand how brain function affects everyday life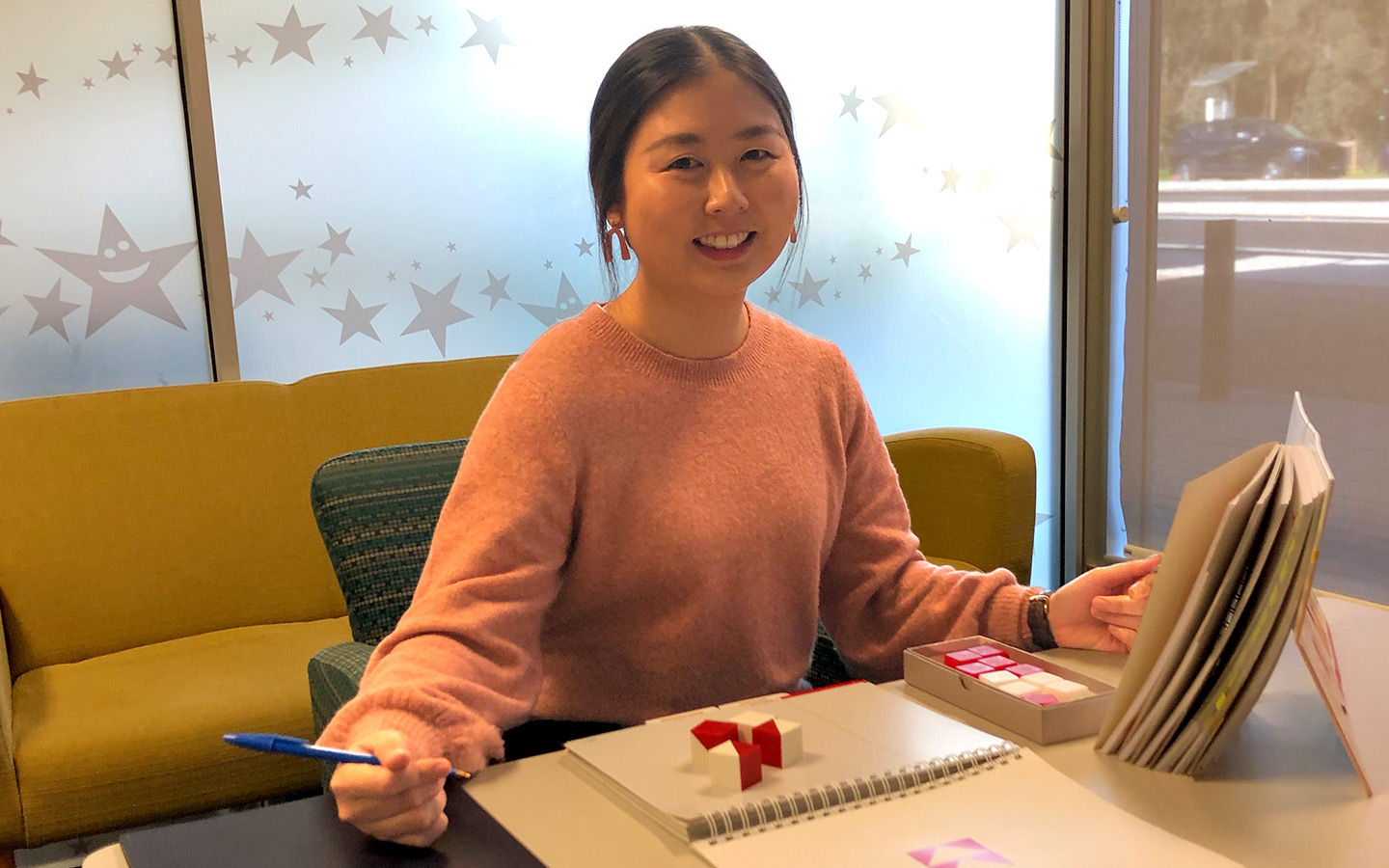 Stephanie has recently moved to Adelaide from Sydney to join the Novita team. Her journey to become a neuropsychologist included four years of study to achieve a Bachelor of Psychology with Honours, then a two-year Masters degree specialising in Clinical Neuropsychology. There is also on-going training once a neuropsychologist has started working with clients.
"I've always been interested in how the brain works, and if something goes wrong in brain functioning, how that reflects in everyday life," says Stephanie.
"Unfortunately there's no neuropsychology course in Adelaide yet, so most of us have studied and trained in either Sydney or Melbourne and then moved here to take up neuropsychology positions.
"So I've been discovering Adelaide in recent weeks – or as much as you can with all of the pandemic restrictions that have been in place.
"I've been working mostly with kids at Novita so far – learning disabilities and intellectual disabilities, problems at school, that sort of thing. Also kids with genetic disorders.
"There is a lot more known about the neuropsychological impact of genetic disorders these days, so with this increasing knowledge we can help with recommendations for the support kids will need at school, and to support their development as well."
Stephanie says the neuropsychologists work closely with Novita's therapy team to provide the best possible outcomes for kids, young people and adults living with disability.
"We often make joint assessments, especially for supported independent living, so in those cases we work closely with the occupational therapists," says Stephanie.
"If we're making recommendations for the supports someone might need to live independently, you not only need to understand their everyday skills like cooking and shopping, but you also need to know how good their memory is, are they able to learn with repetition, and how they might problem solve in an emergency."
Stephanie is based at Novita's St Marys therapy hub.
If you think you or a loved one would benefit from a consultation with one of our neuropsychologists, please call us on 1300 668 482 and speak to one of our professional staff or otherwise, email us services@novita.org.au.