At just eight years of age, Novita Kid Alex has recently realised two of his dreams.
Alex started playing in the SANFL Wheelchair Football League this year and he met his idol, master sports broadcaster Bruce McAvaney OAM, last month.
By far the youngest player in the Wheelchair Football League, Alex is a young person with drive and passion. Alex says "I really like playing football and I was excited when they told me I got into the Woodville West Torrens team. It's great when I kick a couple of goals."
Wheelchair football is an exciting, fast-paced, skillful and highly tactical sport where mixed teams of five take the court. Players living with and without disability are encouraged to play in this inclusive game. And here is eight year old Alex holding his own on court! We are bursting with pride.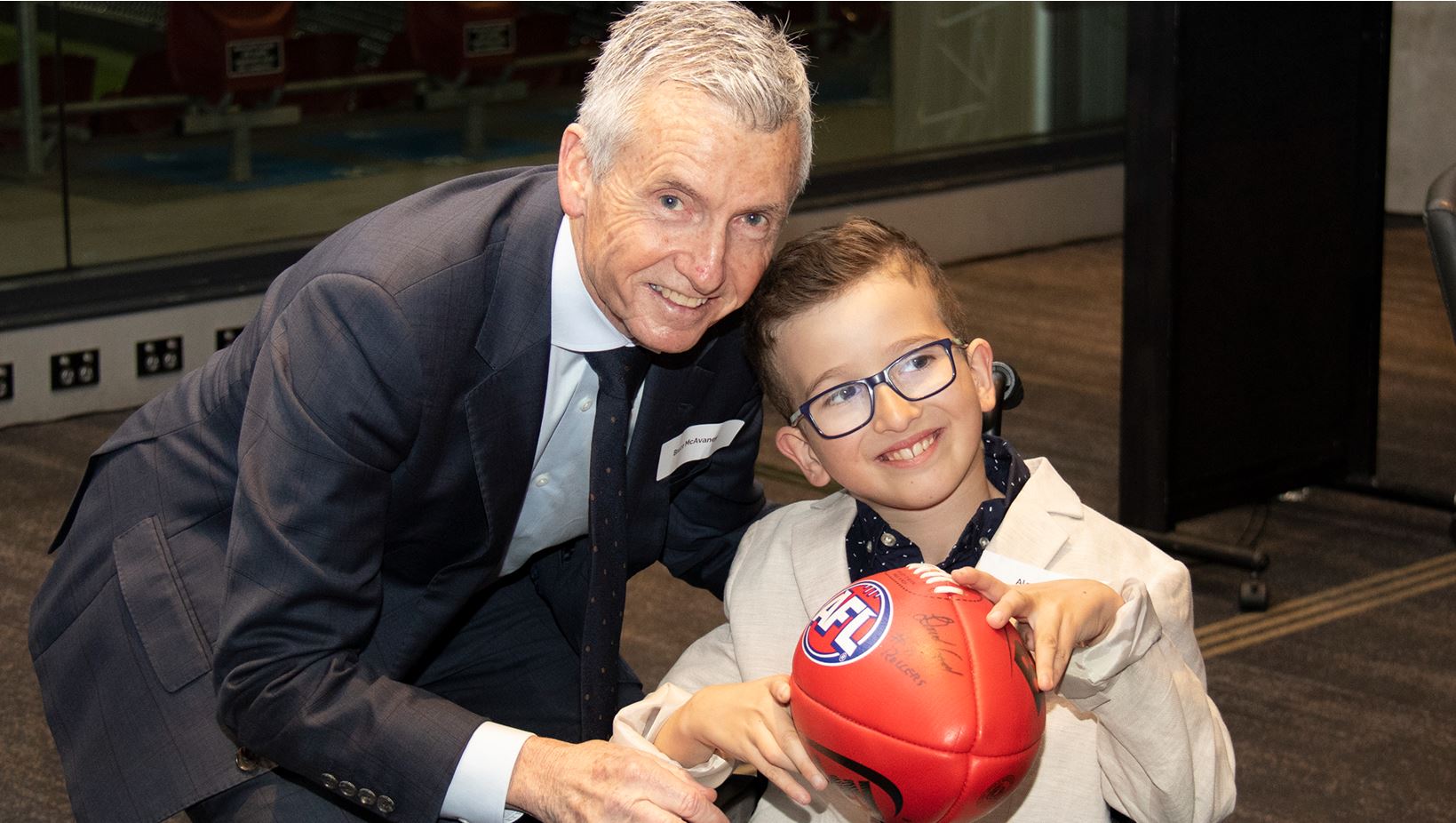 Alex has recently been fitted with new Ankle Foot Orthoses (AFOs) by the NovitaTech Orthotics team, using state-of-the-art 3D scanning and Computer Aided Design software technology, ensuring a precise fit. Alex's mum is thrilled that they continue to see improvements in Alex's walking, strength, endurance and his mobility because of his AFO and mobility equipment from NovitaTech. "To be at the stage where Alex is playing SANFL Wheelchair Football when he's only eight is incredible and we put this down to his determination and the NovitaTech support he has been accessing since he was ten months old".
In addition to playing the game he loves, Alex is known to his family and friends as "Little Bruce", in recognition of his ability to recite football statistics like legendary sports broadcaster Bruce McAvaney. We recently held our quarterly Novita Maximum Potential Networking event, where we were privileged to hear from speaker Bruce McAvaney. At this event, Alex was able to meet his hero, Bruce, and discuss the ins and outs of calling a football game. It was a joy to see these two incredible people connect.