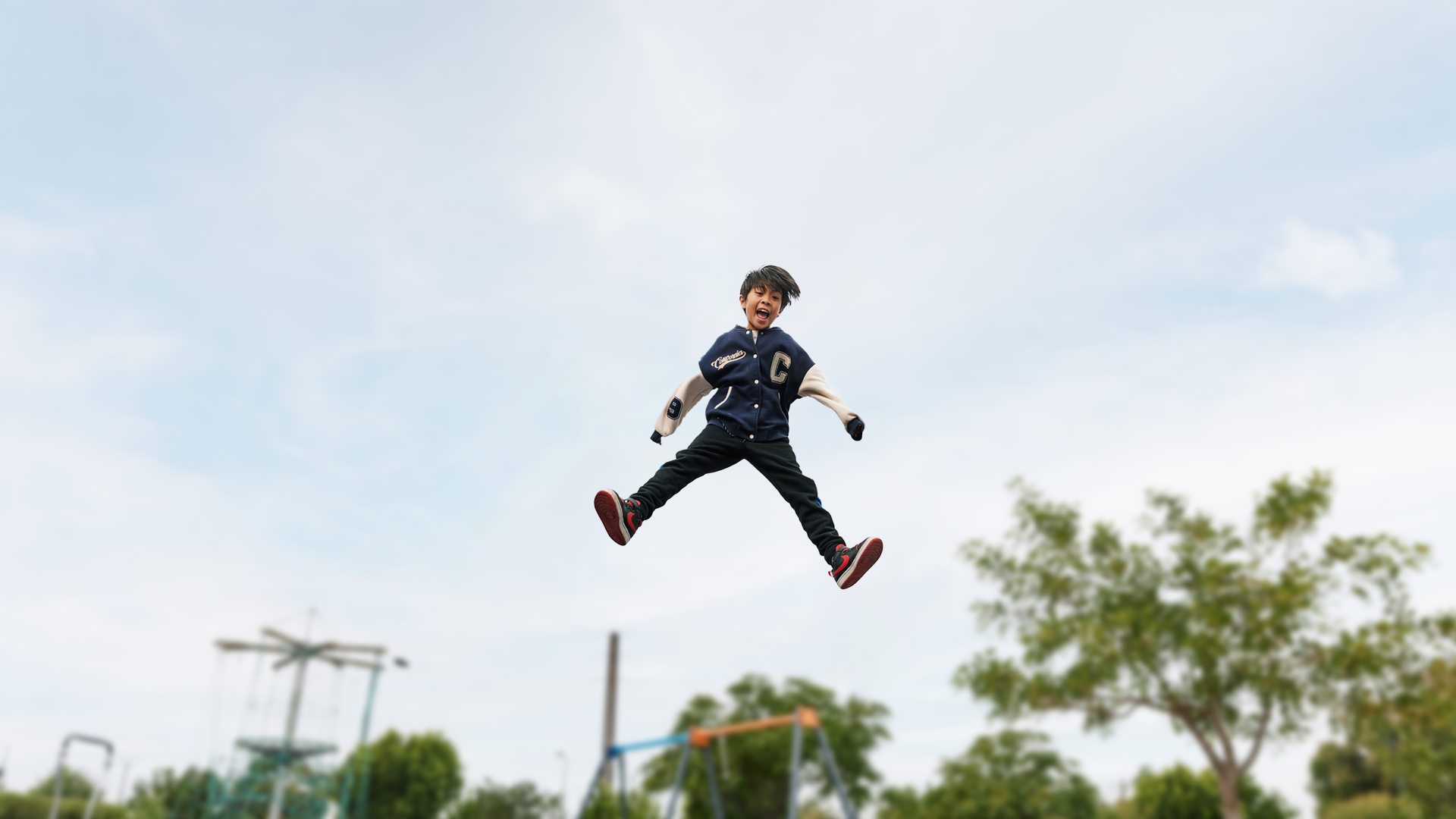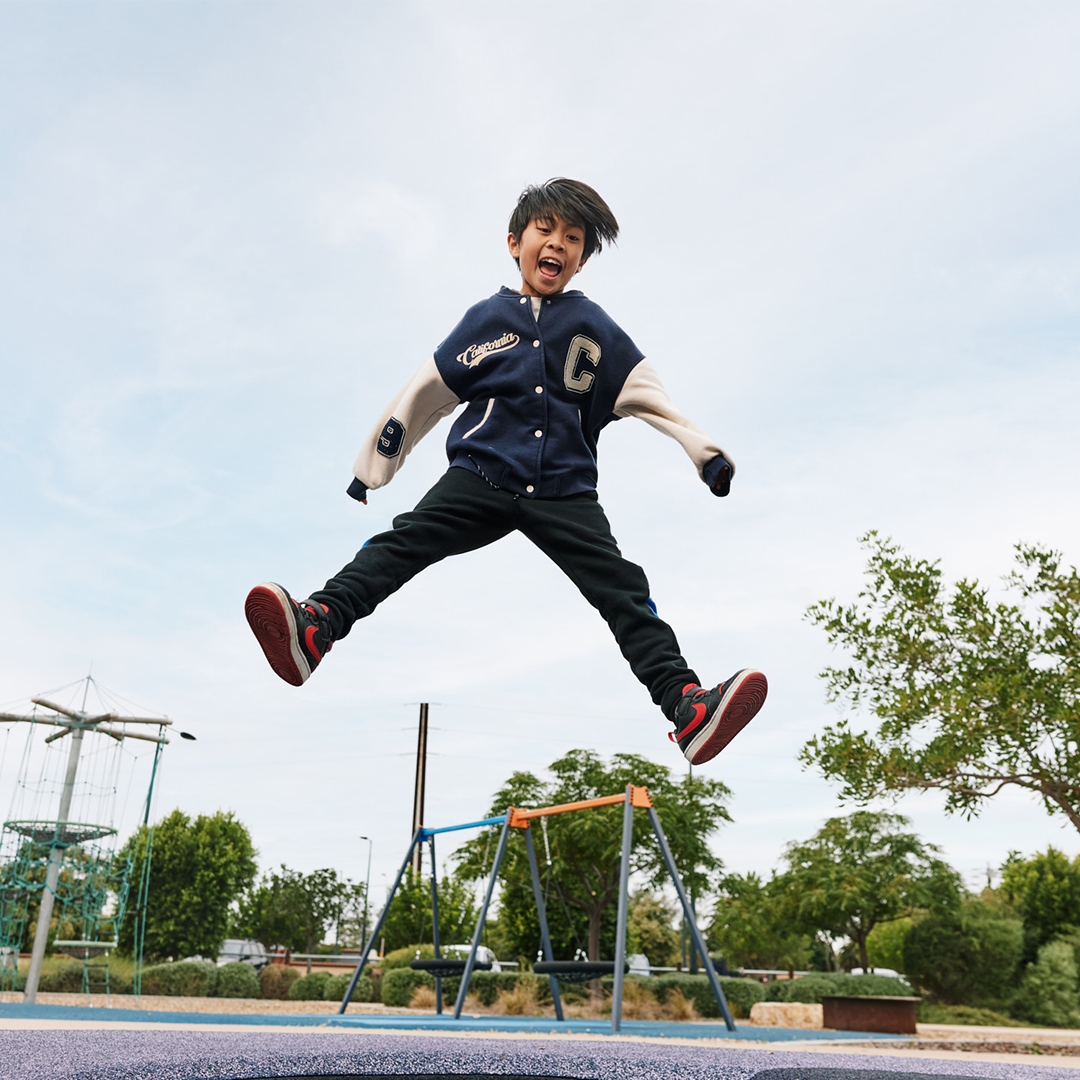 Recreation Program
Leave entertaining the kids to us!
Enquire now
Your
After School
and School
Holiday Solution.
Novita's Recreation Program is a specialist school holiday and after school-care program designed to support school-aged kids living with disability.  
Register now and you can feel good knowing the kids are in safe hands.
Don't let your kids miss out on the fun! Learn new skills, socialise with others and build their confidence, all while engaging in a range of activities such as cooking, fitness, music & dance.  
We know that being a parent can feel like a full-time job (on top of everything else!) We're here to support you – whether you require after-school care for the kids during the term, or school holiday support during the holidays.  
With a focus on personal growth and self-discovery, our program engages kids in a range of skill-based activities, such as cooking, fitness, music & dance. We aim to empower kids to nurture a strong sense of self, exposing them to new experiences in a safe and caring environment. 
With our team of trained professionals by their side – you can rest easy, knowing the kids are in safe hands.  
The Grove Education Centre
We run our Recreation Program out of The Grove Education Centre, a specialised school for kids living with disability which is located in Woodville.  
The Grove is a spacious facility with a large outdoor area to entertain the kids including playgrounds, bike tracks, trampolines, nature play, sandpits, and an indoor area with a kitchen.  
The space allows our support workers to provide personalised and inclusive learning experiences, in a safe environment for all kids.   
Activities
We carefully plan and select activities considering the unique personal interests and emotional needs of each young individual to ensure everyone has fun!  
We explore a range of activities that are selected with purpose, from exciting excursions off–site where kids interact in the community to welcoming special guest entertainers. 
Some of our regular favourite activities include: 
Arts & crafts

 

Animal Farm visits

Cooking

Drama

Fitness activities

Music & dance

Science experiments

Swimming


…and many more!

 
All activities can be adapted to suit your child's needs, interests, and choices to support their growth and on-going development. This means that your child doesn't have to participate in all the activities – you can choose the activities they participate in.  
October Holiday 2023 program overview
Prepare the kids for our next October School Holiday program where we explore fun adventures during our Recreation Program. Every day will include an art or craft activity and sports or fitness.  
Join us from Monday 2 October – Friday 13 October for a fun-filled couple of weeks. We've put together some of the highlights, so you and the kids know what to expect.  
Week 1
Monday 2 October
Quentin Kenihan Playspace Excursion  
Tuesday 3 October
We Rock the Spectrum G1 Excursion 
Wednesday 4 October
Sensory and Messy Play 
Thursday 5 October
Swimming G1 Excursion 
Friday 6 October
Water play 
Week 2
Monday 9 October
Disco with DJ Gavin and the TTW crew 
Tuesday 10 October
We Rock the Spectrum G2 Excursion 
Wednesday 11 October
Lolly Jar circus incursion 
Thursday 12 October
Swimming G2 Excursion 
Friday 13 October
Cooking with Chef Peter 
Our team of support workers
Our dedicated team of friendly and trained support workers are committed to fostering an inclusive environment where young people can have fun, while working toward their personal goals. 
With our team of support workers by their side, your kids will be encouraged to participate and engage in activities that foster growth, joy and build confidence in a safe and controlled environment. 
Prior to attending the program, our support workers will conduct a risk assessment with your child to determine the level of support required.  We offer 1:1, 2:1 and 3:1 support to ensure your child is safe and monitored at all times.   
All our Novita support workers undergo thorough background checks, including police checks, working with children checks, and NDIS worker checks. 
NDIS goals / skills
Our Recreation Program is tailored to complement our clients' unique NDIS goals, where we work alongside families, therapists and schools to get the best possible outcome for your child.  
In the program, kids will learn new skills such as everyday life skills and become better at sharing and taking turns to build their independence and confidence.  
Kids have the opportunity to develop their social skills through building healthy relationships and forming friendships with other participants.  
We cover the importance of safety awareness to ensure that our kids flourish in a safe and caring environment.  
Benefits of Recreation Program
Building confidence

 

Learning to cook foods

 

Socialising and making new friends

Entertain the kids for you

Working on NDIS goals to support therapy goals

Develop essential motor skills

Learning to interact with others

 
Discover Edmon's thoughts on the Rec program, shared by parent of participant Matteus. 
"All of the support workers have been amazing at the Recreation program! My son Matteus had a blast with them, especially during the outdoor and water activities. 
Matteus used to face challenges with his emotions and making friends, but Novita's rec program has been a game-changer. He's not only made friends, but also gained so much confidence in playing with others.  
Since joining Novita's recreation program, Matteus is always smiling and excited for every session. I've never seen him so happy.  
I'm so grateful for Novita who created a program that perfectly meets the needs of my son Matteus. I am amazed at how supportive and knowledgeable the staff are. Their teamwork is very evident in the program's success. They ensure every child has a fantastic time while working towards their goals. Thank you for everything!"  
Our Recreation program is designed for school–aged kids and teens living with disability between the ages 5 to 17 years with individual NDIS goals they are looking to develop. 
Novita is a registered National Disability Insurance Scheme (NDIS) provider. An Individual Support Fee is charged hourly according to the client's individual support requirements. It may be claimed from NDIS Core Supports if your child has goals which will be addressed by attendance at our program.
Need help accessing government or NDIS funding? Contact us on 1300 668 482, or email services@novita.org.au and we'll be happy to assist you.
Location
The Grove Education Centre  
Location: 39 Leslie Street West, Woodville SA 5011 
Opening Hours: 8.00am – 6.00pm (Monday – Friday) 
Phone: 1300 668 482 
How To Enrol
Register for the School Holiday or After School Recreation Program Online Now
Talk to us about our Recreation Program 
Shay and our professional and caring community team are ready to talk to you and your family about the benefits of Novita's Recreation program, and how we can support your child to achieve their goals.