Resources
How to tell potential employers you live with disability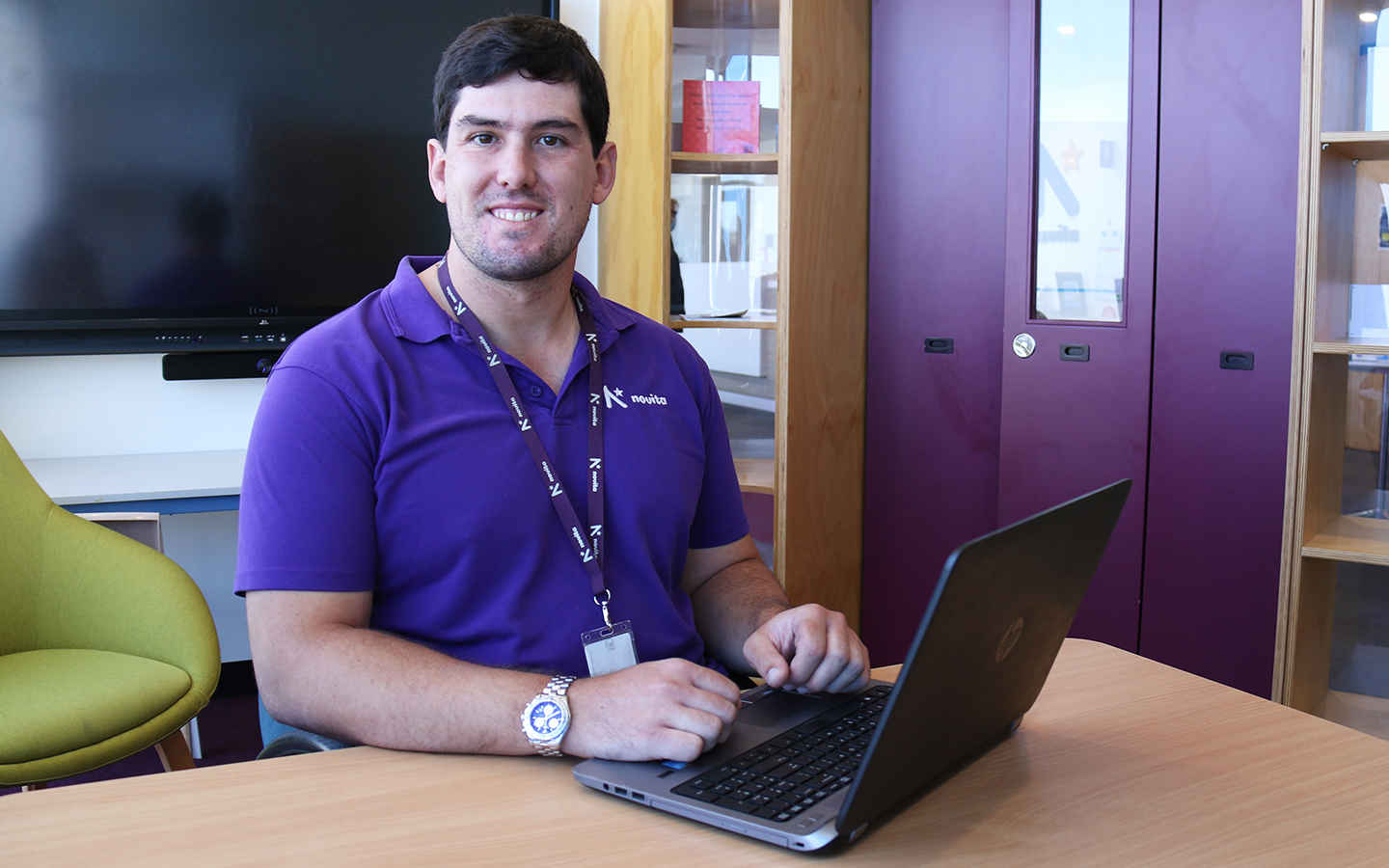 We understand that looking for employment can be a daunting task and disclosing your disability in the process can add another level of complexity – so we've put together five tips to support you in sharing your disability with potential employers.
Michael, one of our staff members who lives with disability, has first-hand experience in disclosing his disability to potential employers' and has provided us with some of his best advice.
Michael got his first job at the age of 15 as an office assistant at his dad's GP practice where he helped with admin tasks and worked at the front desk. He now coordinates the Novita WheeliNet program, where he is able to educate local communities on inclusion and address any misconceptions around disability.
1. Stay Positive
When disclosing your disability to potential employers, it's important to stay positive and be confident in your skills. A great way to do this is to discuss what your disability has taught you. Maybe you've become more resilient in high-pressure situations, developed a unique set of problem-solving skills, or learnt how to quickly adapt to changing environments. You might have a great example up your sleeve of how it prepared you to handle a situation in a previous role. By staying positive, you are giving your potential employer insight into how you will approach difficult situations in the workplace.
2. Know your boundaries before disclosing
If you get asked a question that you're not comfortable answering, it's absolutely okay to explain that you are not comfortable with the question. You may like to politely ask if the interviewer would be happy to share the purpose for the question and let them know that you may still be able to answer it in relation to the role, without specifically discussing the details of your disability – this is a fantastic way to showcase your communication skills.
3. Do your research on the position requirements
The more aware you are of what is involved in the role, the more prepared you will be to speak about the areas you would excel in, as well as discuss where you might need extra support or some slight adjustments – this is a great way to show your potential employer that you have taken the time to understand what is required to successfully carry out the role. Going into the process with a clear idea of what is required will also help you understand if the job is right for you as well as answer any questions they may have. For example, if you use a wheelchair and are also able to stand when required, you can be prepared in advance to share this information with them in relation to the role.
4. Only disclose what is relevant to the role
It's only necessary to disclose details of your disability that are relevant to the role that you are applying for – you do not need to share all details of your disability with your employer during any stage of employment – and your employer should not expect you to. If you have any concerns about the requirements of the job, in relation to your disability, you might like to prepare a list of questions to ask. Perhaps it would be helpful for you to know if there will be much travel involved or if there is flexibility around working hours. It's important to remember that many people who apply for positions will have their own list of requirements or ask for adjustments to the position – so if you do have any, remember to stay confident in yourself and don't let your needs discourage you from giving it your best shot!
5. When to disclose?
It's up to you! You are not obligated to disclose your disability in your job application, unless of course you want to. You may even find that it doesn't come up during the interview process. However, if you think it may affect the way in which you would perform your tasks, it would be best to make your employer aware before accepting the position.
Remember, it's completely up to you to decide when and how you would like to share your disability with potential employers. Each position you apply for will require a different set of skills which should help guide you in deciding when to disclose – a helpful tip to remember is that it only becomes necessary to discuss when it directly impacts the responsibilities within the role you are applying for.
If you're looking for a program to get you job ready, our Transition to Work service is the perfect place to start – you'll develop a core set of transferable workplace skills and have the opportunity to undertake a wide range of work experience placements. For more information, give our Customer Experience Team a call on 1300 668 482 or email services@novita.org.au