Helpful Information
Abbey explores how the brain impacts behaviour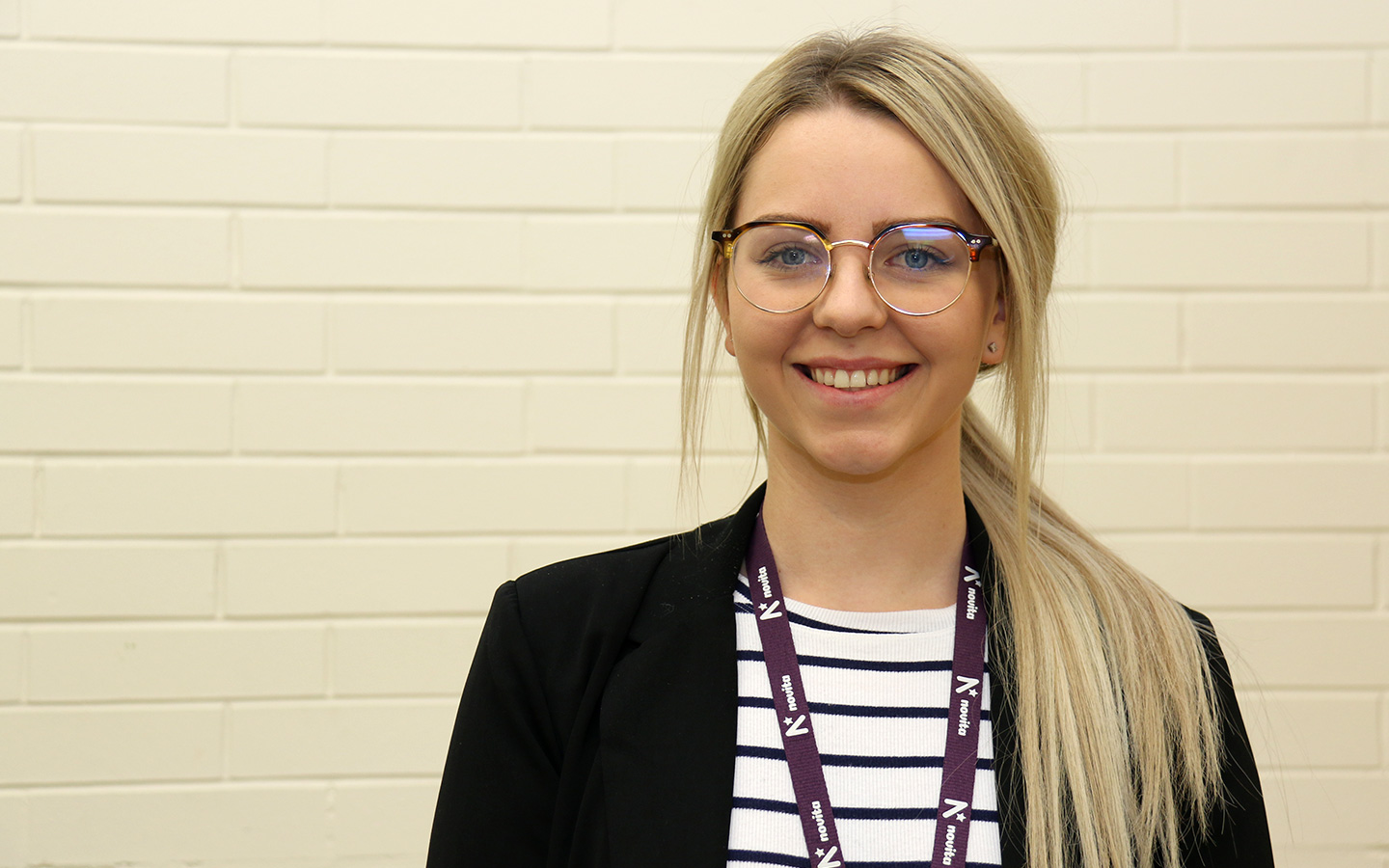 Neuropsychology - have you heard of it before? If the answer is no, you're not alone.
Although it sounds similar to psychology, there are significant differences between the two disciplines which set them apart.
Neuropsychology is brain-based and explores how the brain's cognitive function impacts your behaviour, while psychology explores how emotions impact behaviour, which directly relates to mental health.
Novita Clinical Neuropsychology Registrar Abbey Mateer has spent the last six years studying in New South Wales, initially undertaking an undergraduate degree of psychology and then a two-year master's degree in neuropsychology.
"I have always been interested in how and why we do what we do, and so that led me to psychology and then my undergraduate degree led me to neuropsychology, and that seemed the perfect link between the how and the why," says Abbey.
A neuropsychologist like Abbey can give you an understanding of where your strengths and weaknesses are, which then forms recommendations on how you can meet your goals whether focused on work, school, or day-to-day life.
"Neuropsychology can be beneficial when you aren't sure why you or a family member isn't making the progress that is expected in school, at work, or in a social environment," says Abbey.
"You might have already tried many other learning strategies, so you might feel like you need different strategies and support to find out what's going on."
Abbey sees clients who present with all kinds of disabilities, including learning/developmental disorders such as Autism Spectrum Disorder and Cerebral Palsy, genetic conditions, and acquired brain injuries.
"We work closely with families to provide feedback so they can understand what needs you might have, and then they can put strategies in place at home to help support you," says Abbey.
Once you have decided that you would like the opportunity to see one of our neuropsychologists, you will need to have a face-to-face assessment as the initial part of the process. This part of the process must be in person and is not offered via telehealth.
"In an initial assessment there will be lots of short activities which will look at different areas of the brain function. From here, the client will receive a score as a result of undertaking the activities, which will make up their cognitive profile and this will help us to understand what might be going on," says Abbey.
"Memory tasks, lots of questions and answering, drawing and writing often take place, but these are novel and will change every time depending on the individual."
Following the completion of the assessment component, recommendations will be shared about what supports might be needed. Depending on the setting, such as a school or workplace, it could be recommended that a School Support Officer (SSO), support staff or a therapist such as an occupational therapist or speech pathologist is required.
Generally, neuropsychology is a one-off assessment, which helps to direct you to required therapy, but in some cases as children get older, two yearly visits may be required if there is cause for concern.
"In my role at Novita I get to meet so many wonderful families and every day is different from the next," says Abbey.
"It is so great to be able to help our clients and their families better understand what is going on for them and why certain things in their day-to-day life may be challenging. Then to be able to help them find the right strategies that will assist them in reaching their goals is extremely rewarding."
You can find out more about Neuropsychology here or if you think you or a loved one would benefit from a consultation with one of our neuropsychologists, please call us on 1300 668 482 and speak to one of our professional staff. You can also email us at services@novita.org.au.