Helpful Information
Telehealth working wonders for Novita clients with complex needs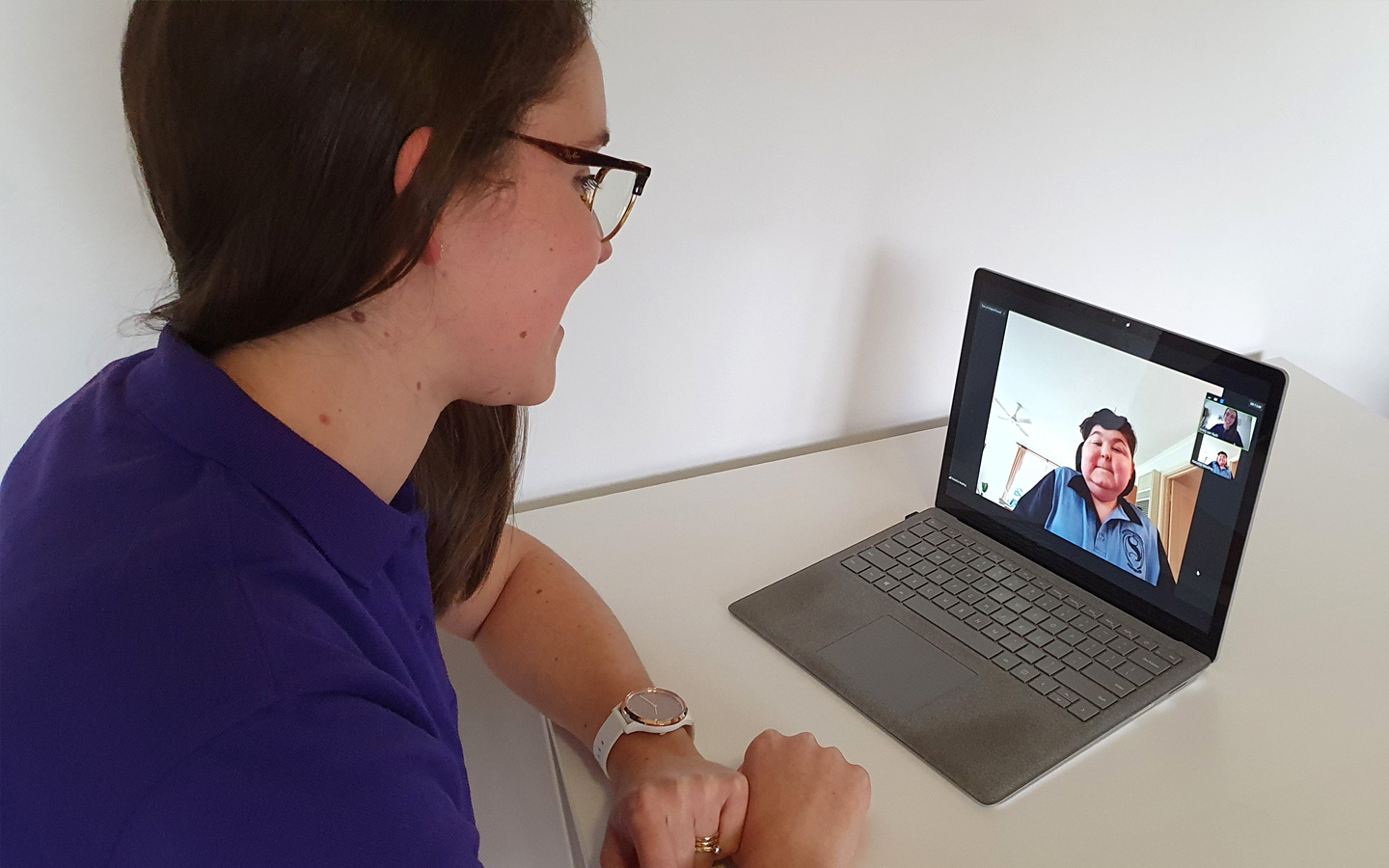 In life, there is no one size fits all and that's certainly true of providing disability support services to kids, young people and adults. Having the ability to be able to support our clients, whether it's face to face, via telehealth or with programs created by therapists, it's important to us that our clients can access their services anywhere.
Whether it be from home, at school or in the local park, Novita's number one priority is to make sure that services are tailored to our clients' needs in every way possible.
Reilly Heading is living with Duchenne muscular dystrophy (a degenerative condition) and is mobilising thanks to his new powered wheelchair, which Novita physiotherapist Emily vanRuth has been able to incorporate into Reilly's therapy.
Emily has created an individualised yoga program for Reilly to use at home in his wheelchair, which is based on his goals around maintaining muscle range and function.
"Reilly and his mother wanted a program that Reilly could do in his chair as independently as possible that would stretch his muscles," says Emily.
Natasha Heading, Reilly's mother, says that being able to be connected from their home via telehealth to continue receiving services has meant Reilly is still able to work toward his goals whilst staying safe during the COVID-19 pandemic.
"Reilly has found it (telehealth) great, as he was at home without a lot of outside social interaction during isolation and it was easy to work around our schedule as we didn't need to travel."
"Emily is lovely and has a great calming nature and positive outlook on life, and Reilly's personal motivation to continue doing the stretches outside of the telehealth sessions without assistance has improved since accessing his services remotely."
Emily created Reilly's program and then used telehealth to deliver the service as it allowed her to go through the exercises with both Reilly and his mum.
"We scheduled a fortnightly telehealth session to touch base and go through the program and discuss how Reilly was going with the new goals we had set. The fortnightly telehealth session helped Reilly to be motivated and accountable to achieving his goals of stretching regularly, standing up to hug his mum using his sit to stand powered wheelchair, and again using his wheelchair to stand up in the kitchen and prepare breakfast for his mum's birthday."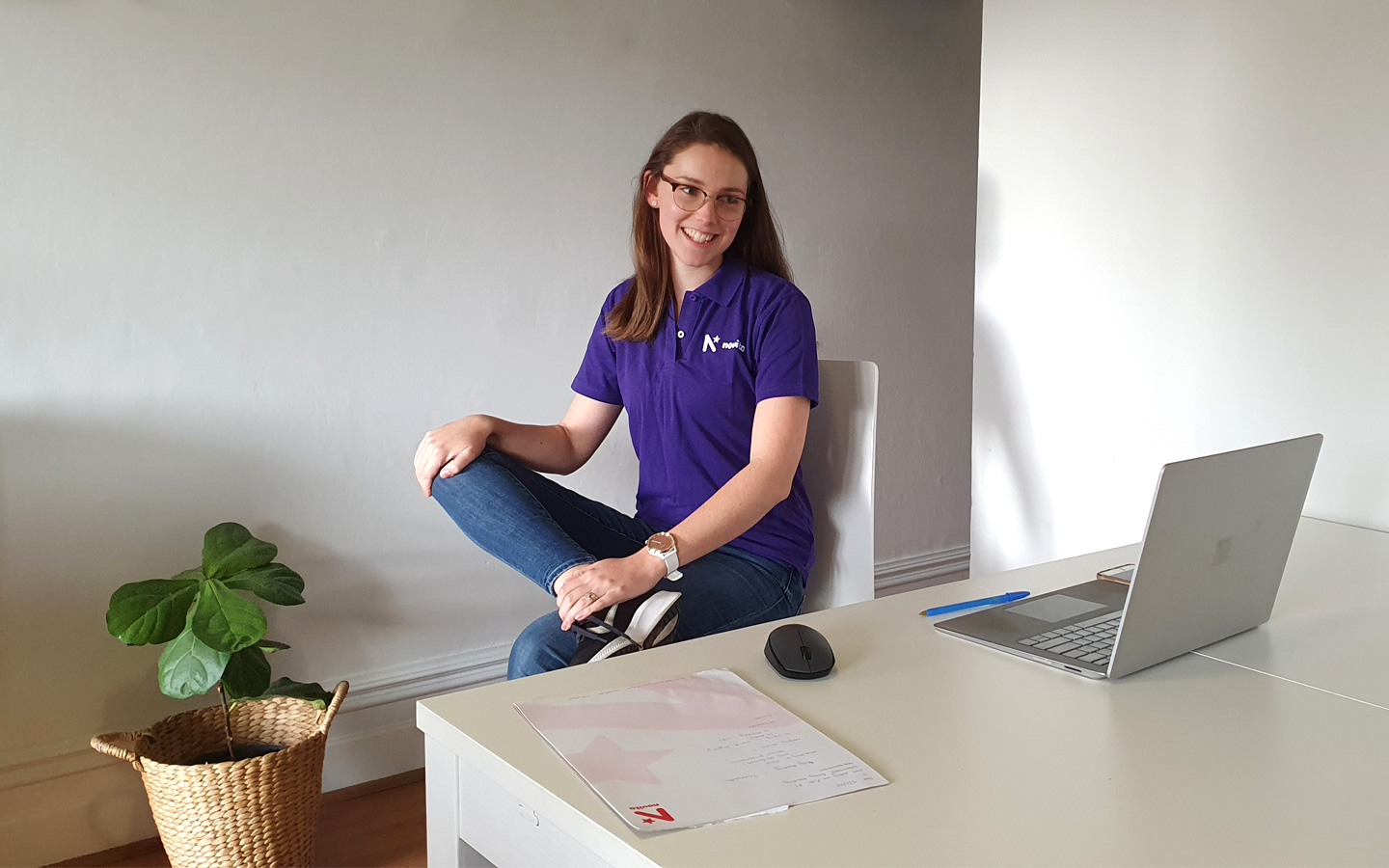 The telehealth service offers clients like Reilly the opportunity to fit appointments into their day with ease at a time suitable to them, which is something that Natasha says she and Reilly have loved about the service.
"Having to fit appointments in and go to Regency Park means we have to take time out of a busy day and then Reilly usually has to go to school afterwards. He can get quite tired from all the travelling, which makes it all really difficult. Telehealth has made it much easier and is having a positive outcome for Reilly's mental health also," says Natasha.
In order to get the most out of the telehealth sessions and work towards achieving Reilly's goals, Emily finds ways to challenge Reilly and keep him engaged with the program in between sessions.
"We have a set mini goal each time to work on during the two week period. During each session, we also discuss many other areas of life including school, equipment and mobility," said Emily.
"I have also been able to look holistically and have provided recommendations during these sessions around adaptive cooking equipment, which is usually something I wouldn't do as a physio, but it is important to address what comes up during our telehealth sessions."
The connection made between therapist and client is always important, but particularly during these uncertain times, regular communication and planned catch ups via telehealth or personalised one on one sessions, where possible, makes all the difference to clients like Reilly being able to achieve their goals.
"Reilly has worked really hard and I am so proud of him achieving his goal of standing up to give his mum a hug, and from there even making her breakfast for the first time! These telehealth sessions have been motivating for Reilly and he has requested to keep them going into the future."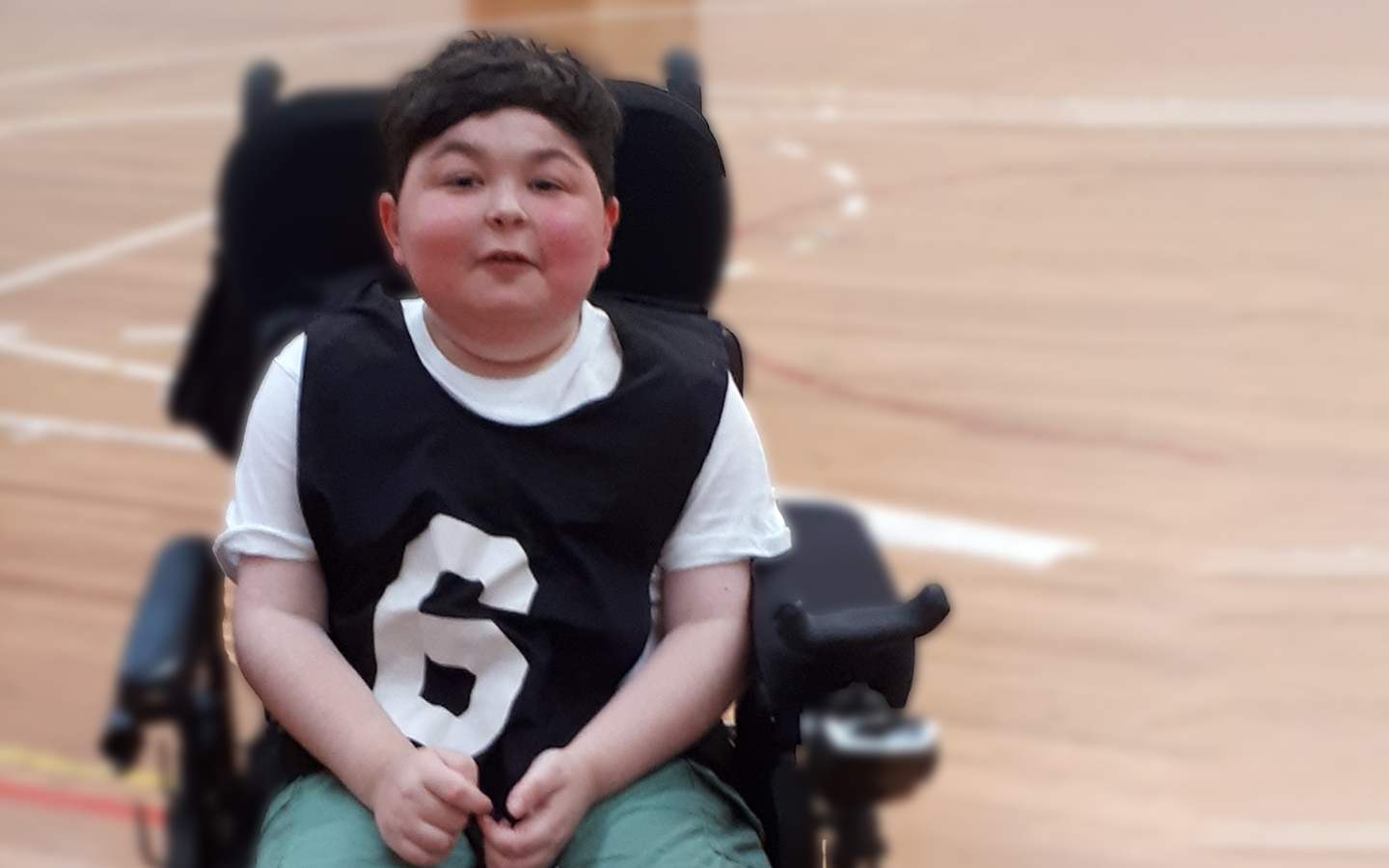 To learn more about how you can access Novita's services from your home or in the community, you can call one of our friendly staff directly on 1300 668 482 or email services@novita.com.au