Resources
With support from Jonathan, Riley's employment goals are becoming reality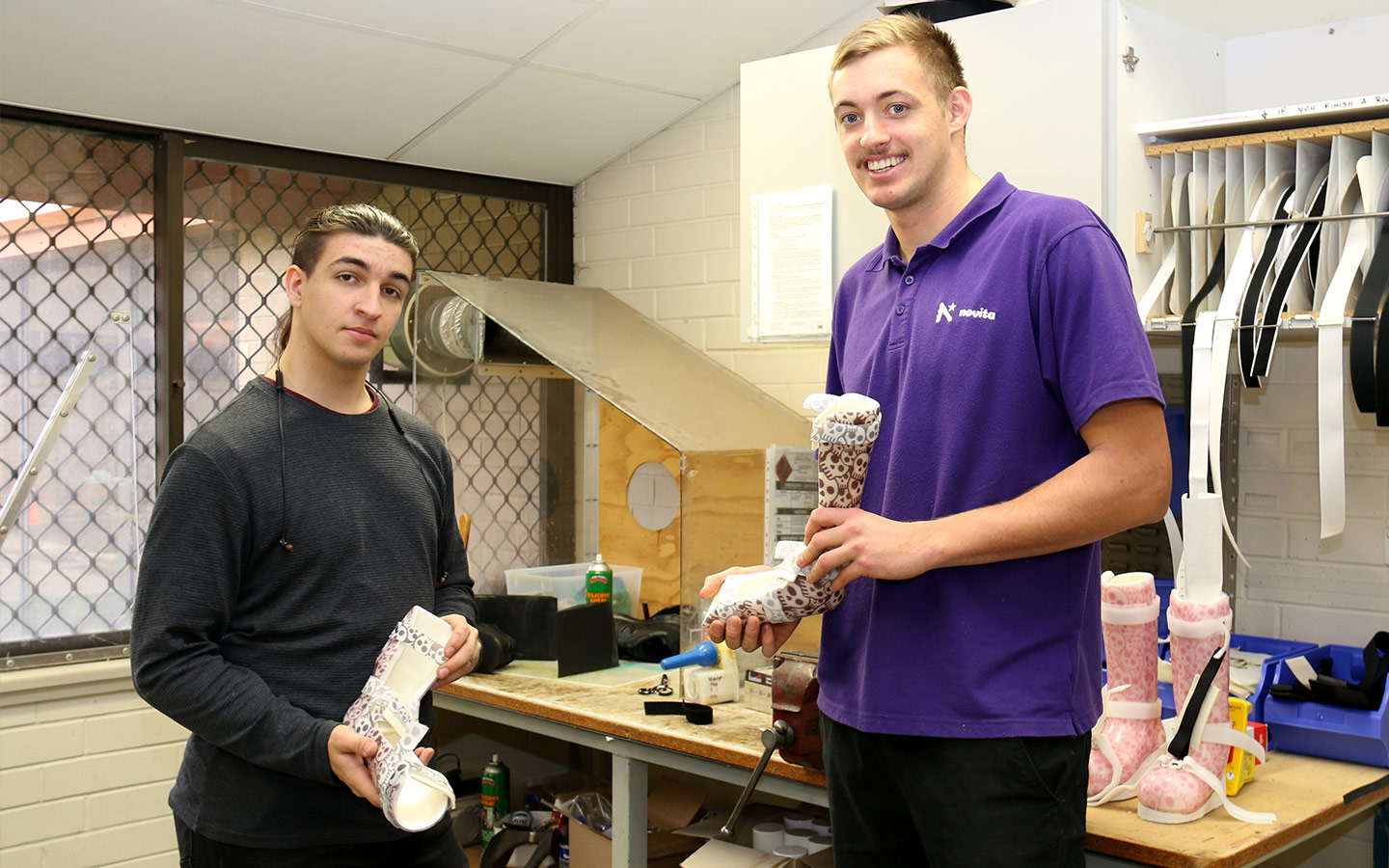 Riley Gray is a participant in Novita's Transition to Work program and is currently working alongside Jonathan Marsh, orthotic technician at Novitatech, to develop the skills needed to turn dreams of working with prosthetics into a reality.
Riley, who has Asperger's Syndrome, became interested in prosthetics after seeing a character in a computer game they played as a child, who had a prosthetic arm. Since then, Riley has developed a continued interest that has now turned into a career ambition.
"I want to get into prosthetics as a career path, so working with Jonathan in the Novitatech orthotics workshop has been good for that – I'm not sure if I want to work in design or the actual construction of the prosthetics yet," says Riley.
Since February of 2020, Riley has worked alongside Jonathan as part of Novita's Transition to Work program, assisting in the orthotics workshop three mornings a week, which is supporting Riley to develop the skills needed to find employment in the community.
"The first thing I do when I'm in the workshop is that I clean up, then after the benches are all wiped down I will ask Jonathan what he needs a hand with. That might mean cutting up sheets of plastic or doing transfer papers, and sometimes I also get to do things like carving out moulds."
"The only things I haven't used yet are the big machines. I need to do a safety training course before I can use those and so I will work toward that," says Riley.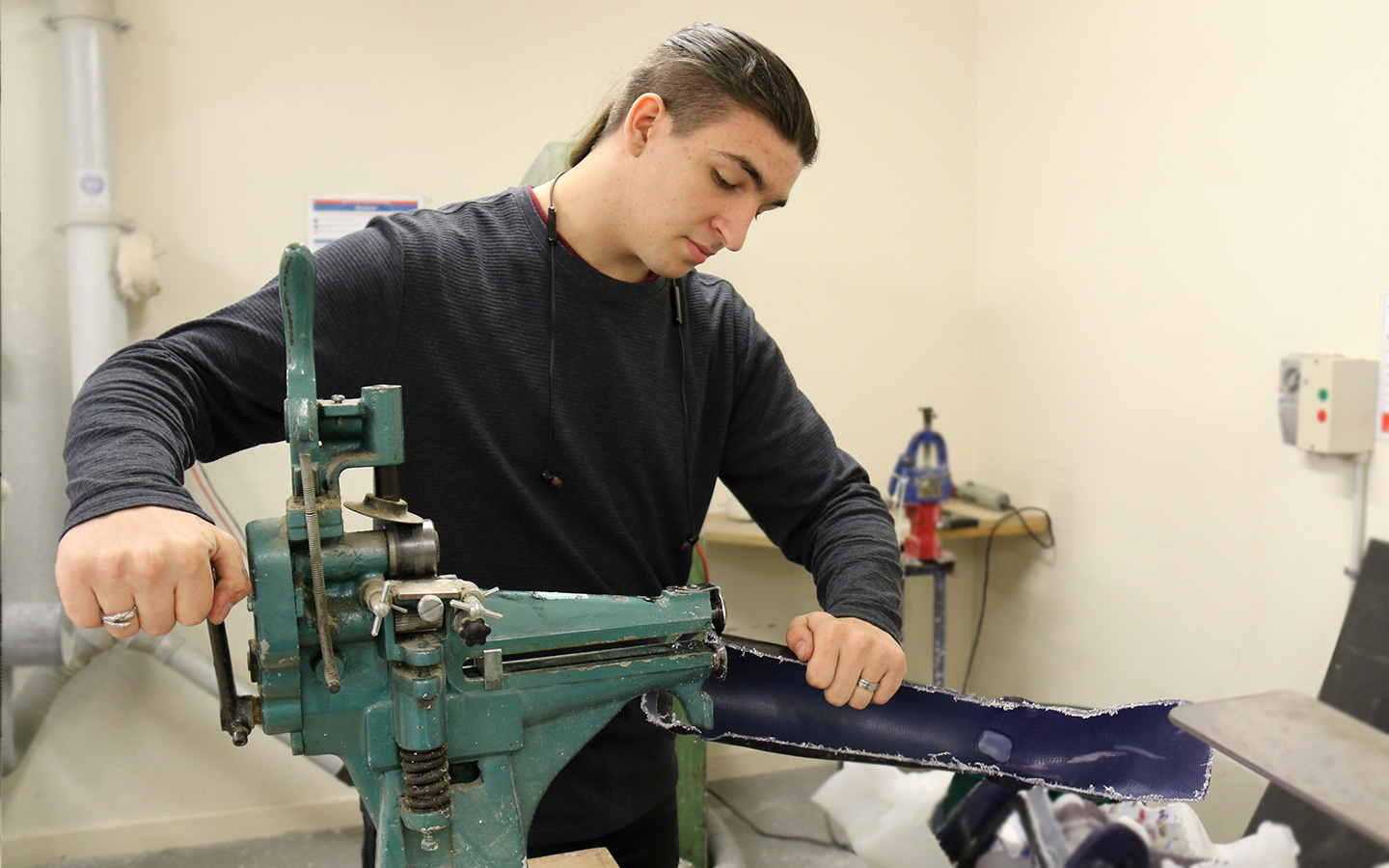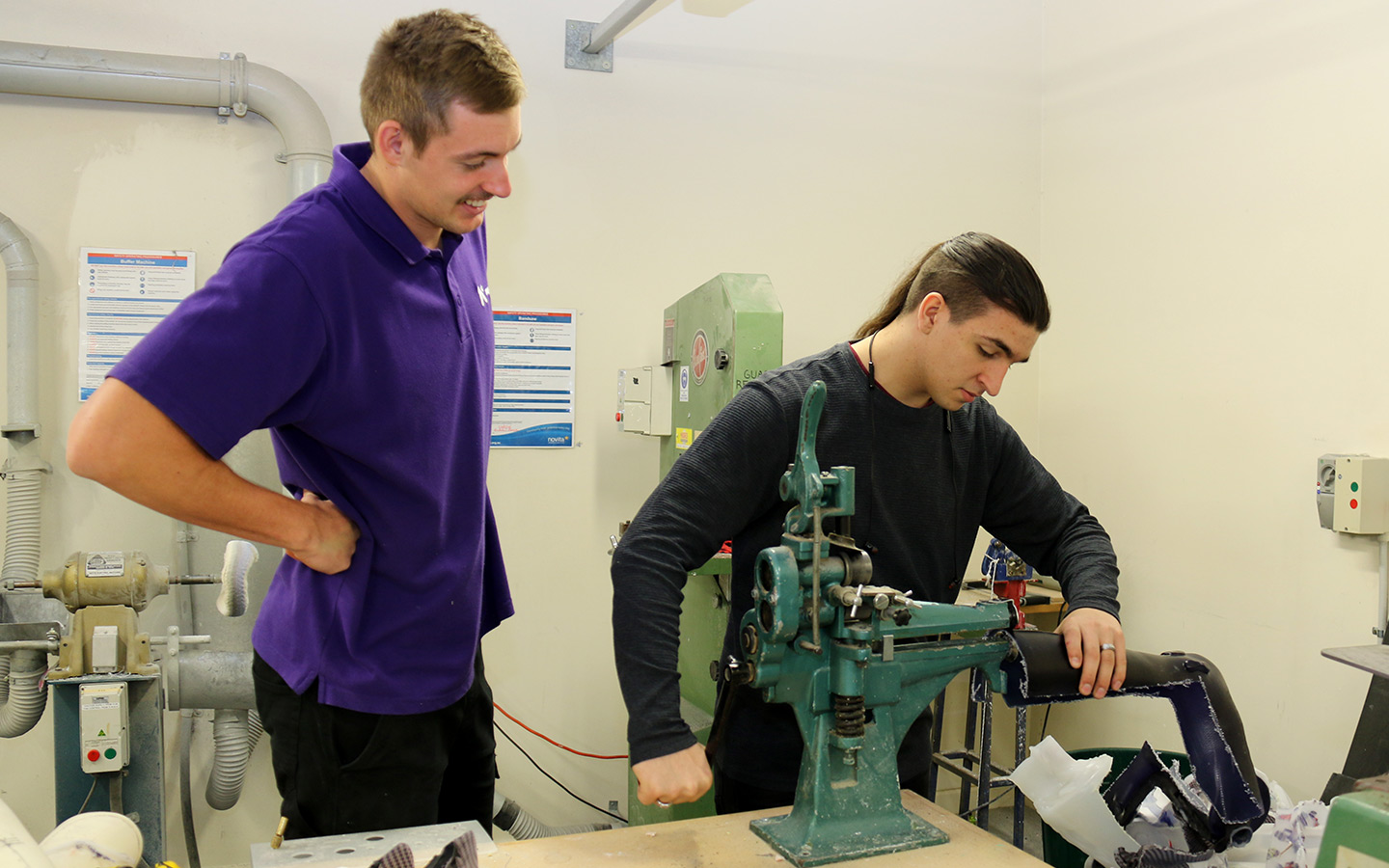 Jonathan and Riley work together well and have formed a strong bond which has left Jonathan hoping Riley doesn't find alternative employment too soon!
"We have our scheduled three days a week together, Riley is here in the morning and cleans out the workshop, does all the recycling for the recycling program – takes apart all the plastic and organises the plastic sheets, does some riveting, fixes the straps and cuts the rough shape of orthotics. Riley can pretty much do everything, except finishing at the moment," says Jonathan.
Within the daily functioning of the orthotics workshop, Jonathan finds Riley's assistance invaluable in supporting Novitatech's six orthotists. The additional set of hands Riley provides means greater efficiency and timeliness.
"Riley helps just as any employee would, which is very handy considering we are generally doing about 50 pairs of orthotics a month."
Since becoming a regular face in the orthotics workshop, Riley has been able to upskill in plenty of ways that will help gain future employment.
"I've learnt a lot of practical hands-on skills and a lot of maths, as the job is very maths heavy," says Riley.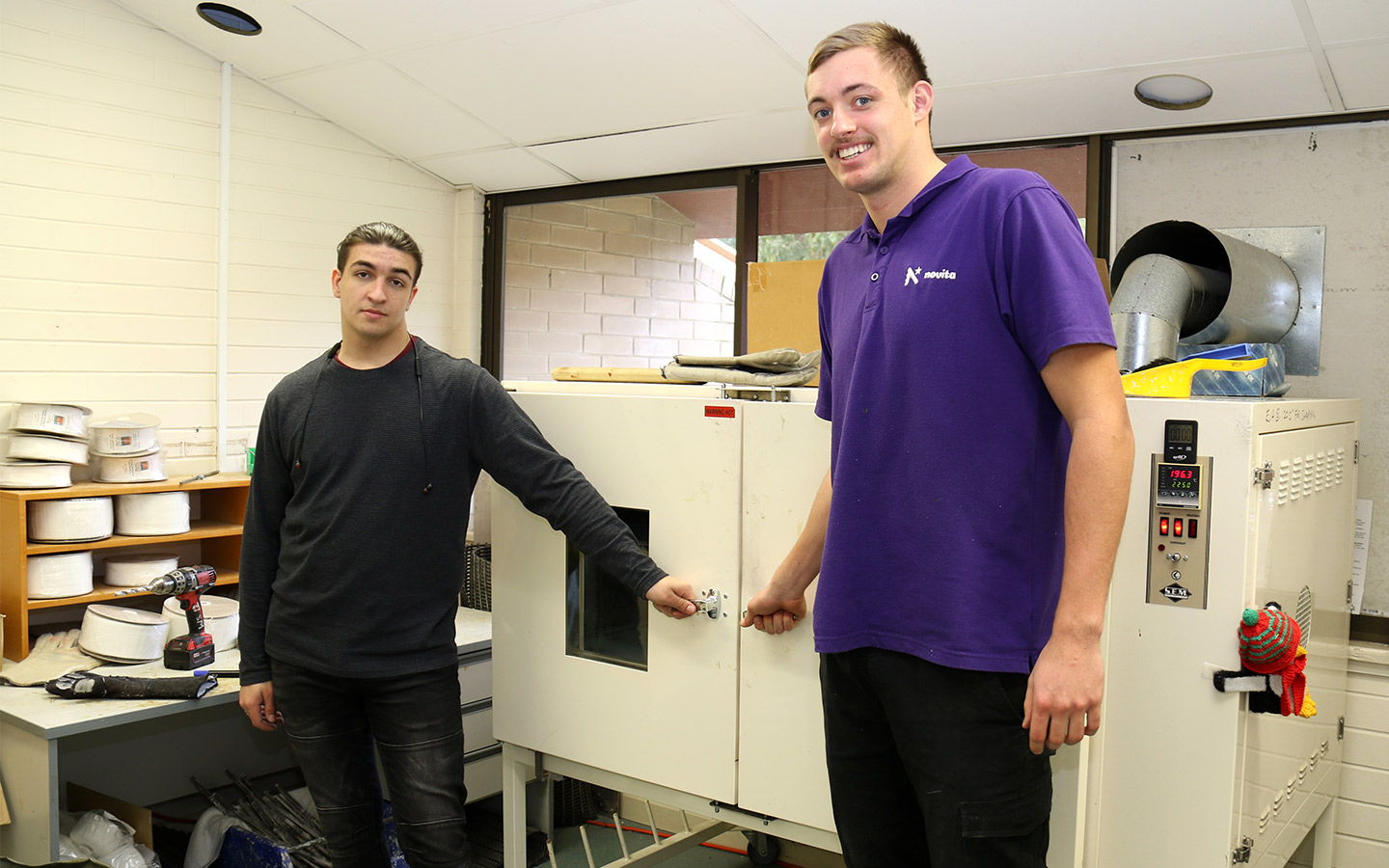 Jonathan agrees that Riley has come a long way in a short time, "I would also say Riley's concentration skills have improved, and with greater confidence the quality of work has improved. Riley is also developing considerably in overall communication and workplace skill sets," he says.
Within their work at Novitatech's orthotics department, Riley has been able to assist with the recycling program that orthotisist, Amy-Beth, introduced specifically to deal with the waste produced in the process of making the orthotics.
"Riley has done all the weighing of the plastic and disassembling all the parts that need to be separated before they can be recycled," says Jonathan.
Through participation in Novita's Transition to Work program, Riley says that the goal is to gain full-time employment, "at the moment it would be great to even get some part-time or casual work, and actually having a job so that I can save up to buy a car and move out will be great."
If you or a loved one are looking for a support program to develop the skills needed to transition to employment, then contact one of our friendly team on 1300 668 482 or you can email services@novita.org.au