Helpful Information
Noah and Harley are taking big steps at Novita's Berri hub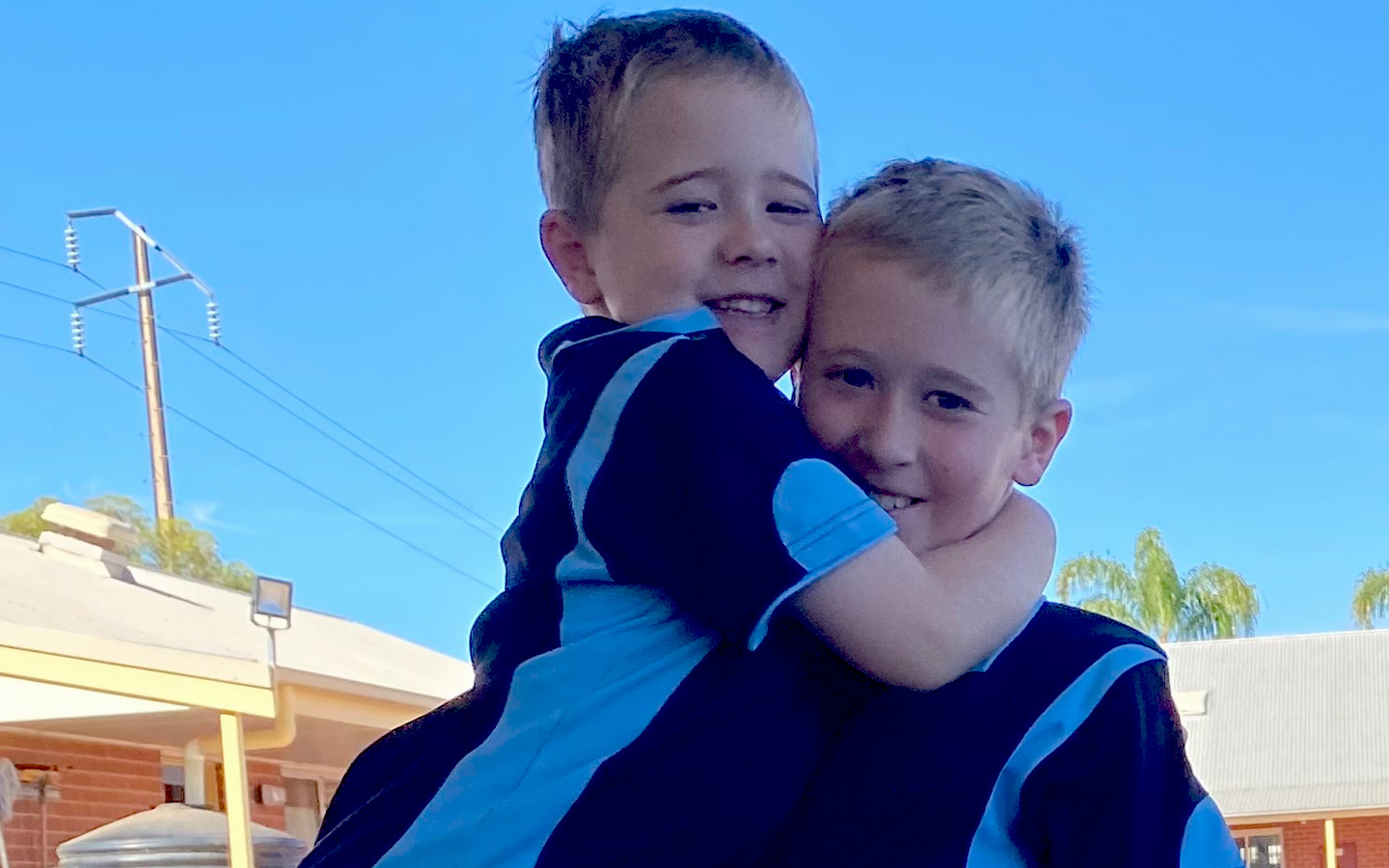 Brothers Noah and Harley Johnson both live with Autism Spectrum Disorder and have recently started accessing services from Novita's Berri hub. As a result both boys are already making important developments and achieving some of their goals.
Both Noah, 9, and Harley, 6, receive Novita services from occupational therapist Jayden Logos and developmental educator Mandy Fowler, which have resulted in both of the boys benefitting greatly, even in such a short time, from being able to access their services regularly.
"So far everything has been great," says Noah and Harley's mum Kirsty Johnson of Novita's support services for both of her sons.
"Jayden has been really good about getting out and playing with the boys outside. We really love that the sessions are specifically tailored to the boys' needs and that Jayden comes to our house – it's amazing and makes a really big difference in our busy lives," says Kirsty.
Prior to accessing their services from Novita's hub at Berri, the Johnson family was making the six hour round trip to Adelaide once a week from Renmark to access therapy support services, which was exhausting, time consuming and financially inefficient.
Since being able to access their services locally, both Noah and Harley are successfully working toward their goals of improving emotional regulation (the ability to exert control over one's own emotional state and modify this to suit each individual environment), developing social skills, building core and upper body strength, and increasing their independence.
"Already we are noticing big changes in both of the boys, including improvements in the appropriateness of their social interactions and their ability to regulate their emotions using strategies that they've learnt in their sessions at Novita," says Kirsty.
Noah and Harley are working on building their core and upper body strength in their sessions with Jayden, while improving their fine and gross motor skills through a variety of different activities including puzzles, drawing, colouring and using Theraputty.
"I have been able to build a great connection with the boys by offering activities targeted towards their interests. As our rapport and relationship has built, I have developed a greater understanding of what helps to engage the boys individually," says Jayden.
"We often do gross motor activities that we complete outside, including lycra tunnel crawls, obstacle courses, animal movement and body weight exercises, quoits, throwing balls at pins whilst on a spinning board, throwing and catching balls and even kicking footballs during reward time."
Kirsty says that being able to have the boys' sessions tailored to what works best for them, which in turn results in achieving the best outcome, has really impacted the success of Noah and Harley's therapy sessions.
"Both Harley and Noah have been amazing and their willingness to give a variety of different activities a go has been commendable. From observations of both Noah and Harley I have seen many improvements in both their concentration and their physical capacity to engage in strenuous activities for an extended period," says Jayden.
If you live in the Riverland or surrounding areas and are interested in receiving Novita's services, you can contact us directly on 1300 668 482 or email us: services@novita.org.au