Helpful Information
Social Work and Inclusion in a Multicultural Society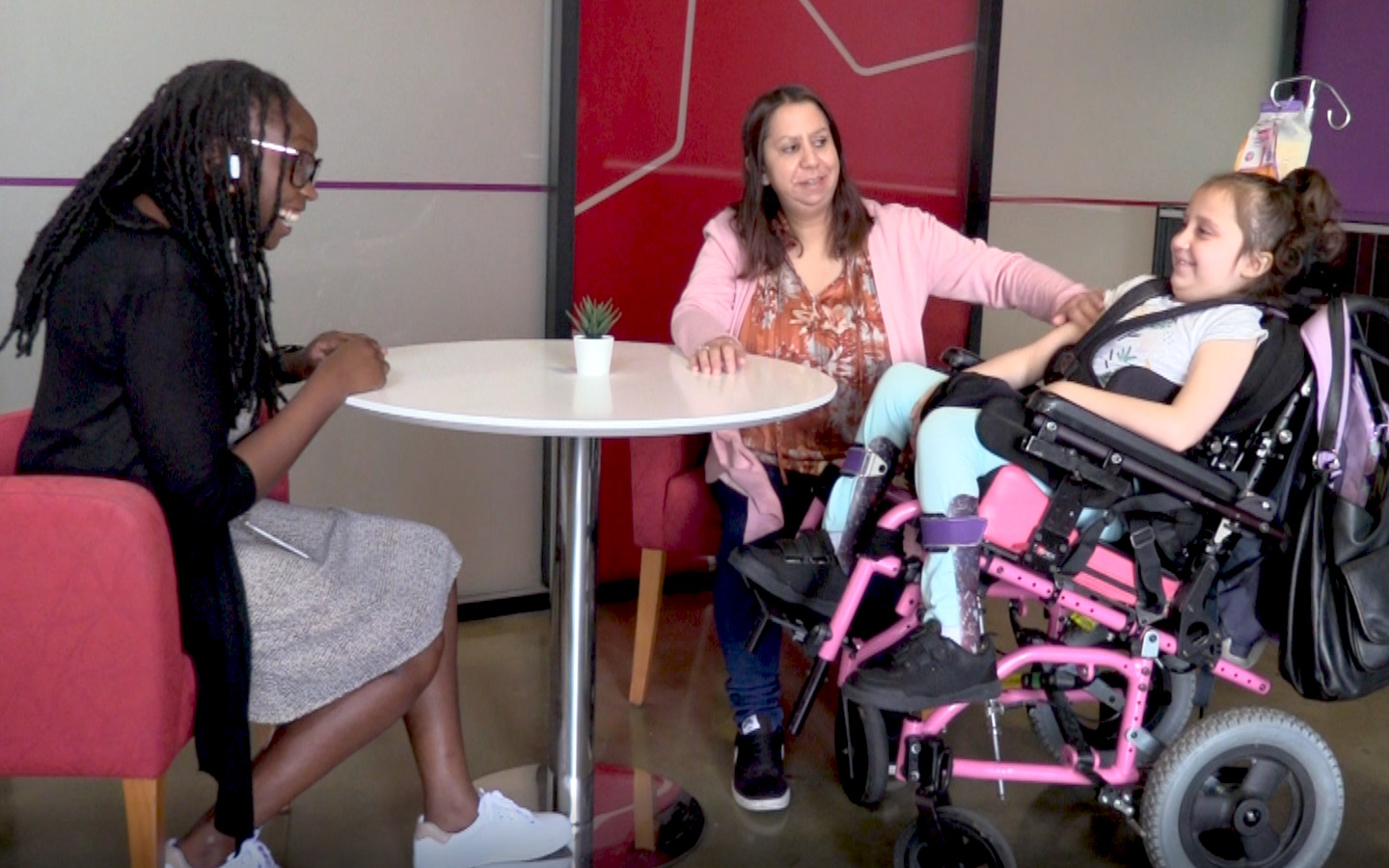 Novita has a large number of culturally and linguistically diverse (CALD) clients and families who access social work services, so providing a safe space and a team of social workers who can relate to different cultures is an important part of Novita's objective to support kids, young people and adults living with disability.
"It's really valuable for clients to see parts of themselves and their identities represented within the teams that are working alongside them," says Olivia.
Within the social work team, there are a variety of nationalities represented and languages spoken, including: Albanian, Indian (Punjabi), Kenyan (Swahili), Iranian (Persian) and English. And across Novita more widely, there are a large number of cultural and language groups represented in our workforce.
Social Work Clinical Lead, Olivia Watson is passionate about driving a message of inclusion and awareness within Novita. "We want to celebrate diversity at Novita, and that means ensuring we're inclusive of people of all backgrounds, whether that is cultural background, age, gender, disability or sexuality."
The depth of multiculturalism that exists in the social work team allows for a wide variety of ideas, views and experiences to be shared, meaning that each team member has the opportunity to shift the way they look at things and for Novita to be more sensitive to a culturally diverse audience.
"Working in a team with diverse cultural backgrounds has tremendous benefits to an organisation," says Novita Social Worker, Erila Besho who is Albanian, and speaks four languages (Albanian, Italian, Spanish and English).
"Each individual in the team can bring their own life experience into the group when it's needed, so everyone can be exposed to different points of views and think outside the box.
"Having a multicultural environment means that we can be more sensitive to a diverse audience and overall provide a more culturally inclusive practice."
Employing skilled and experienced staff from a range of backgrounds is one step in promoting a culture of inclusion and respect, a foundation on which Novita prides itself.
"We have an amazing clinical lead who definitely supports and fosters different perspectives and helps us to look outside the white lens we often use to look at problems," says Novita Social Worker Taranjeet Thandi.
"We're in a really fortunate place that our experiences and our perspectives and the different lenses we bring to the workplace are valued."
Creating connections with clients, providing support and learning from one another are all parts of the social work discipline that the team at Novita credit to being the driving passion for their work.
"What I love about being a social worker is being able to build meaningful connections with resilient and fascinating individuals and learning from people who are very different from you," says Erila.
"I love how social workers are driven to uncover strength in others and always give hope.
"Being a social worker means being lucky enough to show up for someone when no one else will and realising that sometimes just by sitting next to someone in a moment of hardship, you don't need words to feel their tremendous gratitude for your presence."
For Novita clients more broadly the benefits of visiting an organisation that promotes diversity and is rich in culture are that all people are welcome and included. "It's important that when they come to Novita, they can see support workers and therapists who might understand their experiences and know that it's a safe space.
Appreciation for a variety of cultures, different ideas and welcoming unique schools of thought have all been contributing factors to the success of the Novita social work team as a unit and individually.
"My team has been very, very supportive. Working with colleagues who have been with Novita for a long time has made me the social worker that I am today and I'm very lucky to have the team who've mentored me," says Novita Social Worker Hellen Kinyua, who is Kenyan.
If you or a loved one would benefit from being supported by our social work team, you can talk directly to our friendly staff on 1300 668 482 or email us services@novita.org.au