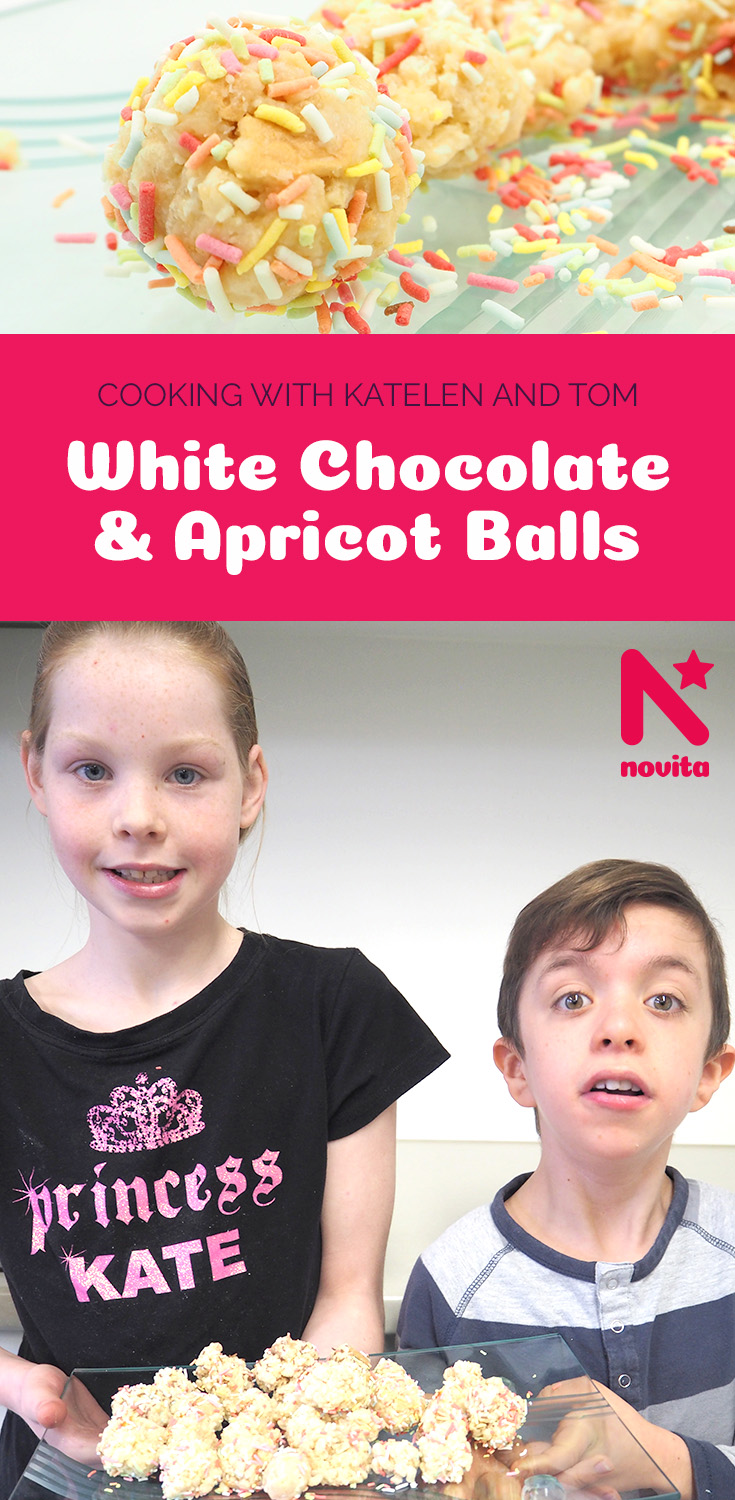 At Novita, cooking group is always a hit! Two Novita kids Katelen and Tom got their masterchef on in the July school holidays and made some white chocolate and apricot balls. This is definitely a 'special treat' recipe – and now you can have a go at making them at home with your kids too!
Cooking can be a great way for kids to practise using their hands and learn how to be more independent in the kitchen, while being introduced to foods to explore different tastes and textures.
Joining a cooking class at Novita is also great for confidence building, socialising and making new friends along the way!
Katelen and Tom's White Chocolate & Apricot Balls
Makes: 18 balls
Preparation: 25 mins
Ingredients:
2/3 cup crushed plain biscuit crumbs
1 cup rice bubbles
1/3 cup desiccated coconut
250g white chocolate
1 tblsp oil
3 tblsp apricot jam
Coloured sprinkles
Method
1. Put biscuits crumbs, rice bubbles and coconut in a bowl and mix gently.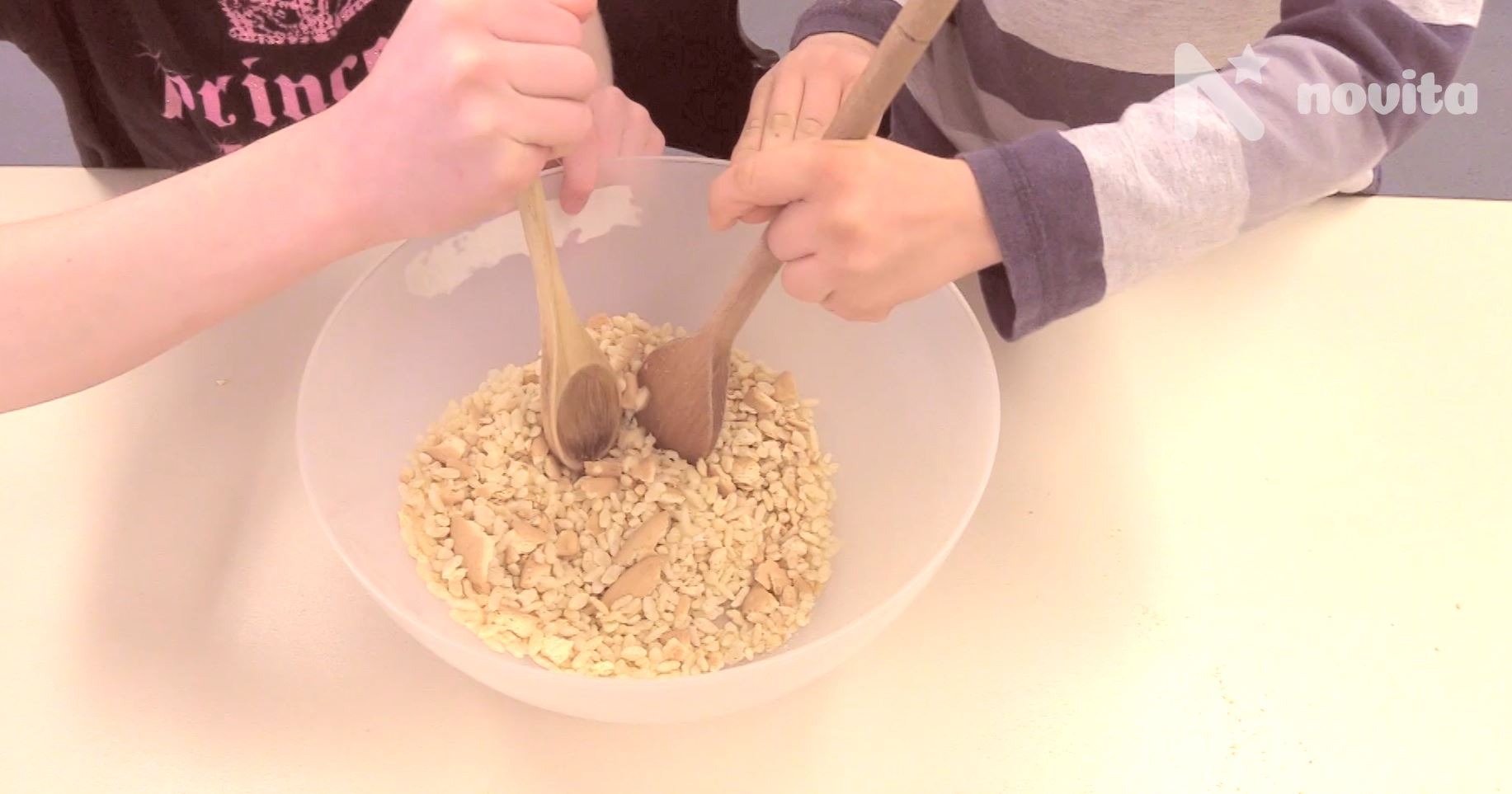 2.  Melt chocolate in a bowl in the microwave at short 20 second intervals until all melted, add oil and stir until smooth.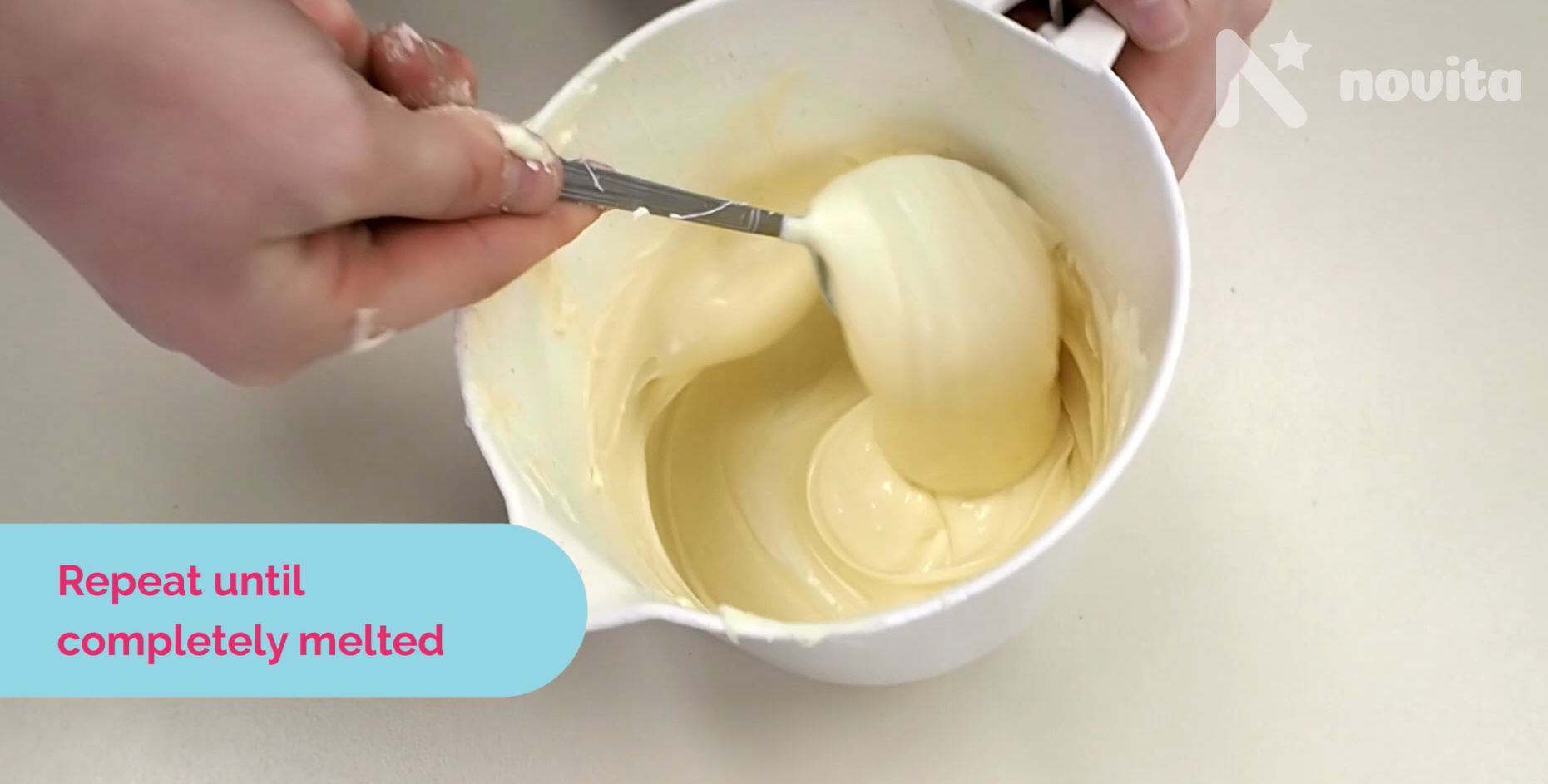 3. Put jam in the microwave and warm gently.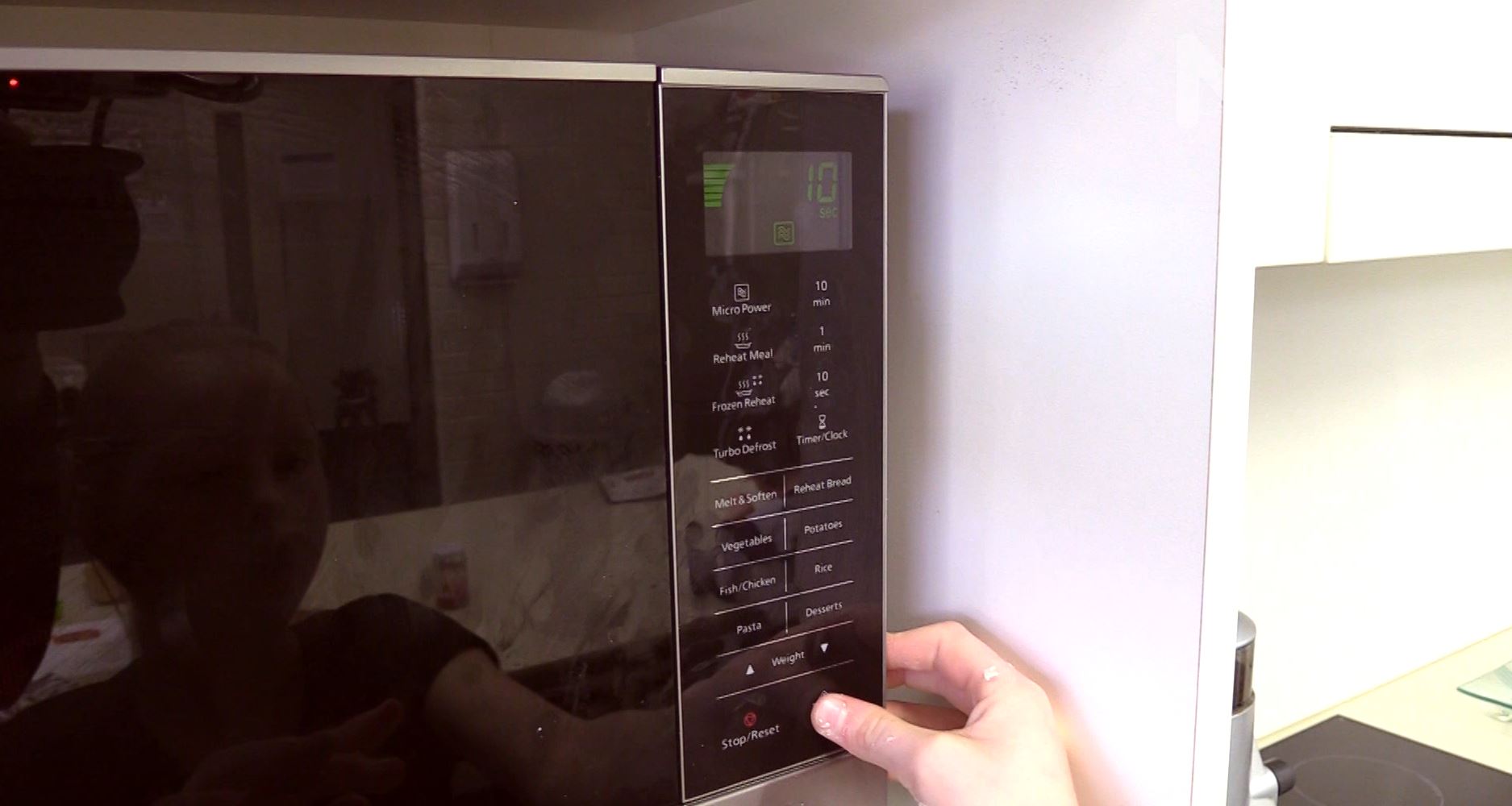 4. Make a well in centre of crumb mixture and pour in melted chocolate and jam. Mix gently.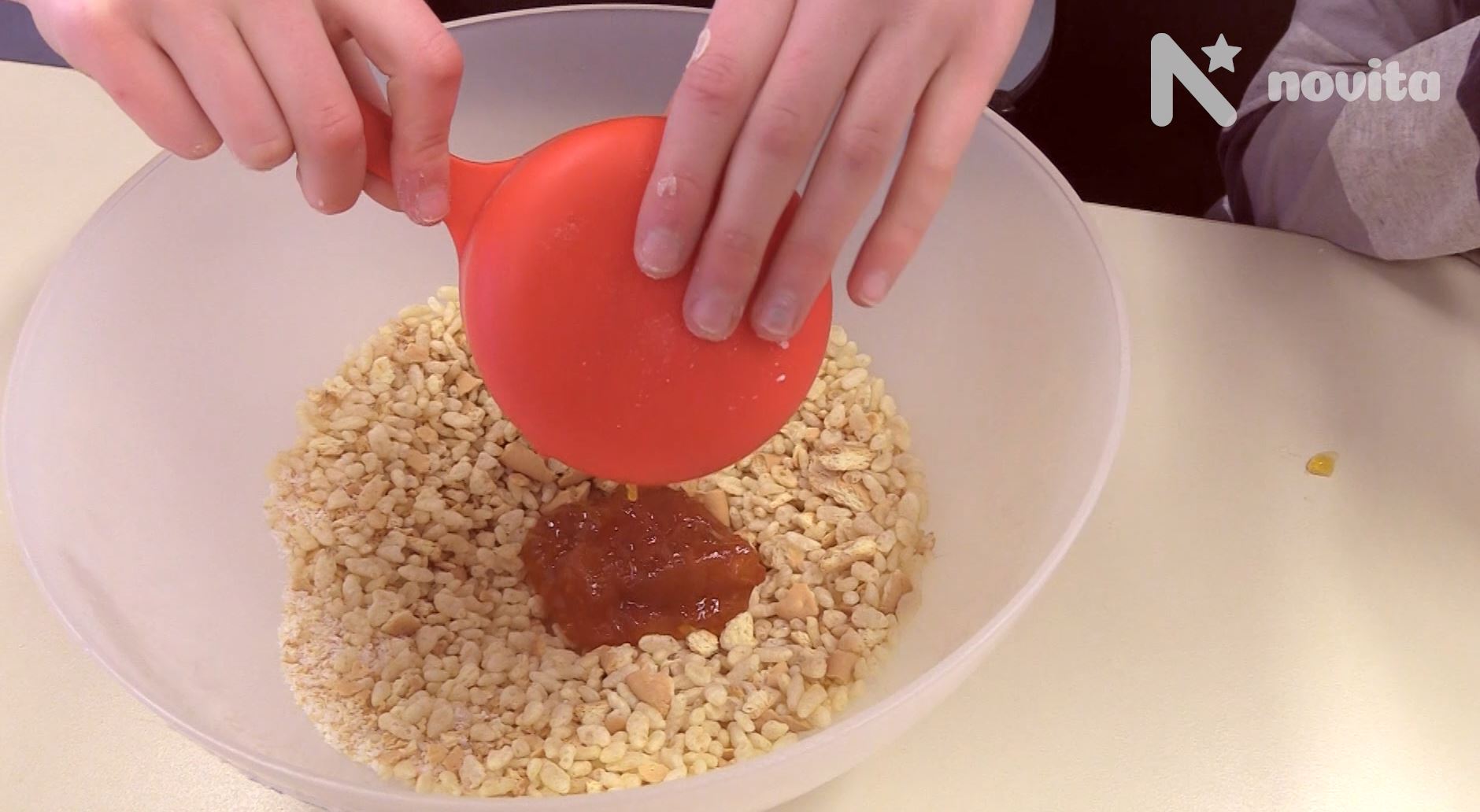 5. Take a spoonful of mixture and roll into a ball.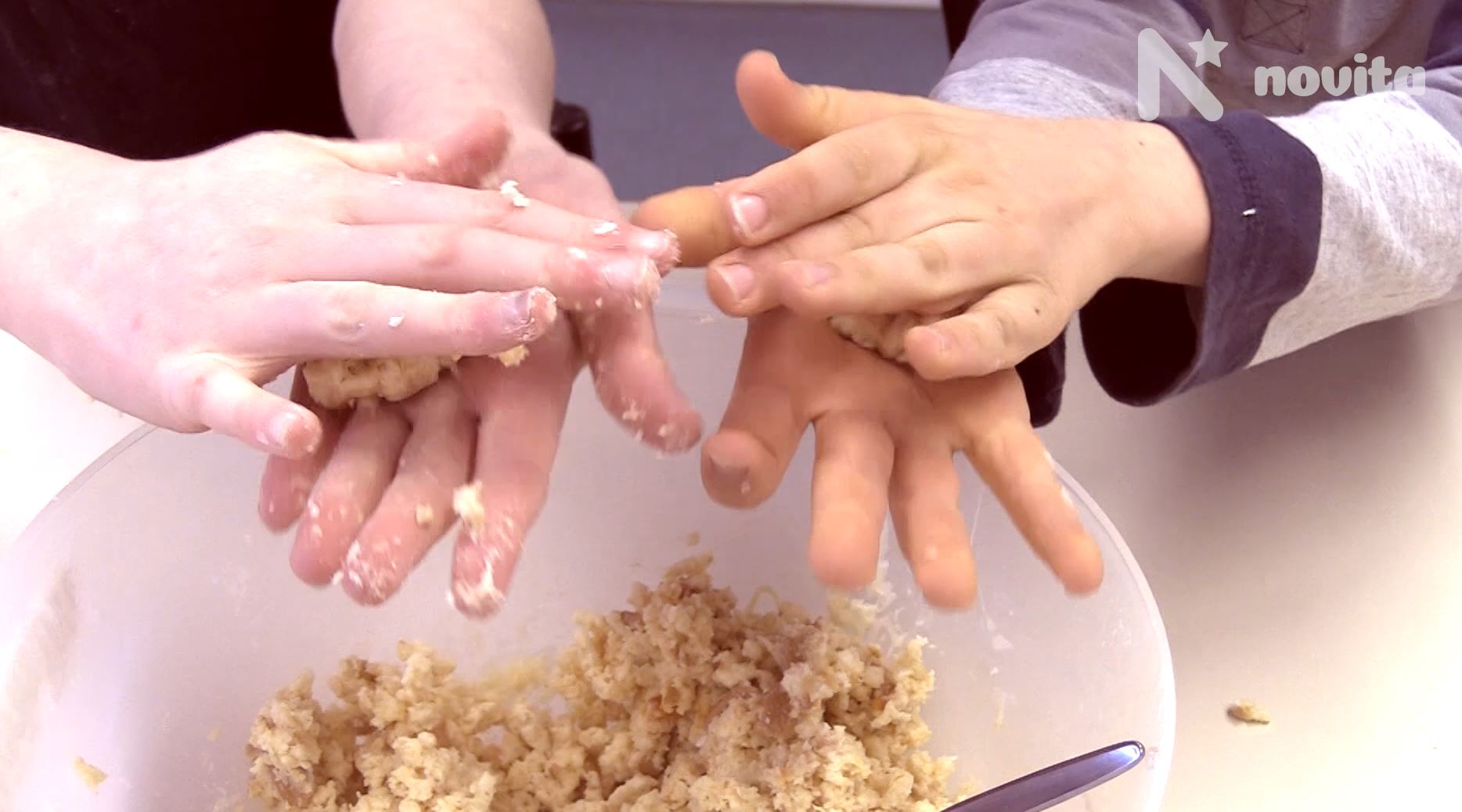 6. Then roll in the sprinkles and allow setting at room temperature or place in fridge for a short time.