Resources
Novita ambassador Trent Goodrem on football, family and how COVID-19 changed things + 4 of his favourite ball skills for you to try at home!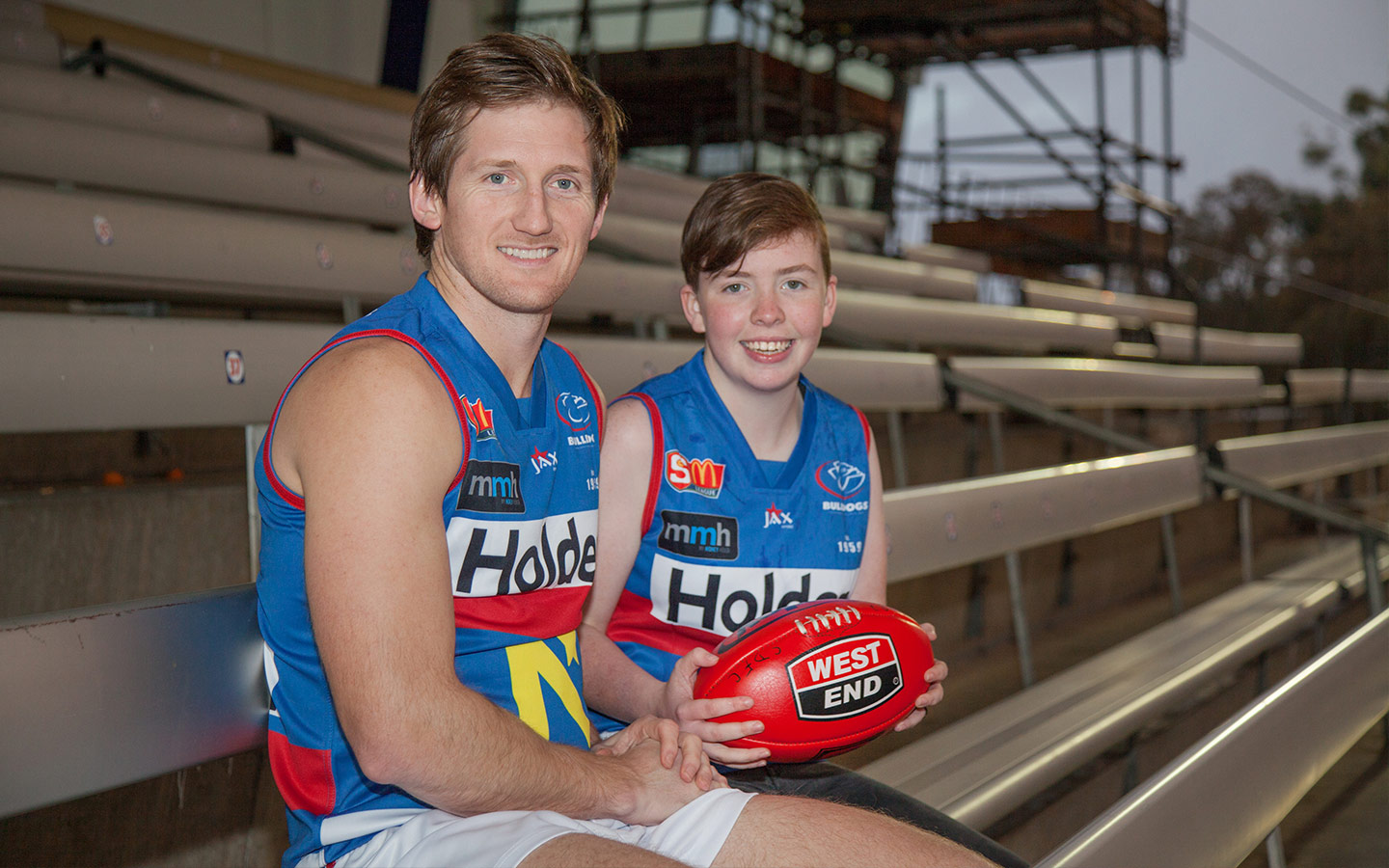 When the COVID-19 pandemic hit Australia, not only did we stop heading to work, school, hairdressers, beauticians and so on, but organised sport, both professional and amateur, was also sidelined.
Now, as restrictions are starting to ease in South Australia, the SANFL has announced that games are   set to resume on 27 June and this has many South Australian sporting fans excited to see what the 2020 season will hold – perhaps no one more so than Central District midfielder and Novita ambassador Trent Goodrem.
"Novita has always been an organisation that I've been proud to be associated with and all the Centrals players look forward to the Novita charity match each year" says Trent.
"For me personally; having my own kids has put things into perspective. The amazing work that Novita does is life changing, and it gives people living with disability opportunities to be able to get the support and services they need, and the impact it has for both families and clients is incredible."
Like so many others, things changed very quickly for Trent when cases of COVID-19 presented in Australia and he began to work from home, "I've actually enjoyed working from home, but the best part has been being able to spend more time with my two kids, Nate (4) and Emmy (2) as I've been at home so much," says Trent.
"I was worried about how it would go with all of us being at home but the kids were fantastic. They would bring me morning tea and I could stop and sit with them for lunch. Without football training, I was able to bath and shower them and put them to bed at night which is something I'm really missing now that we're back at training."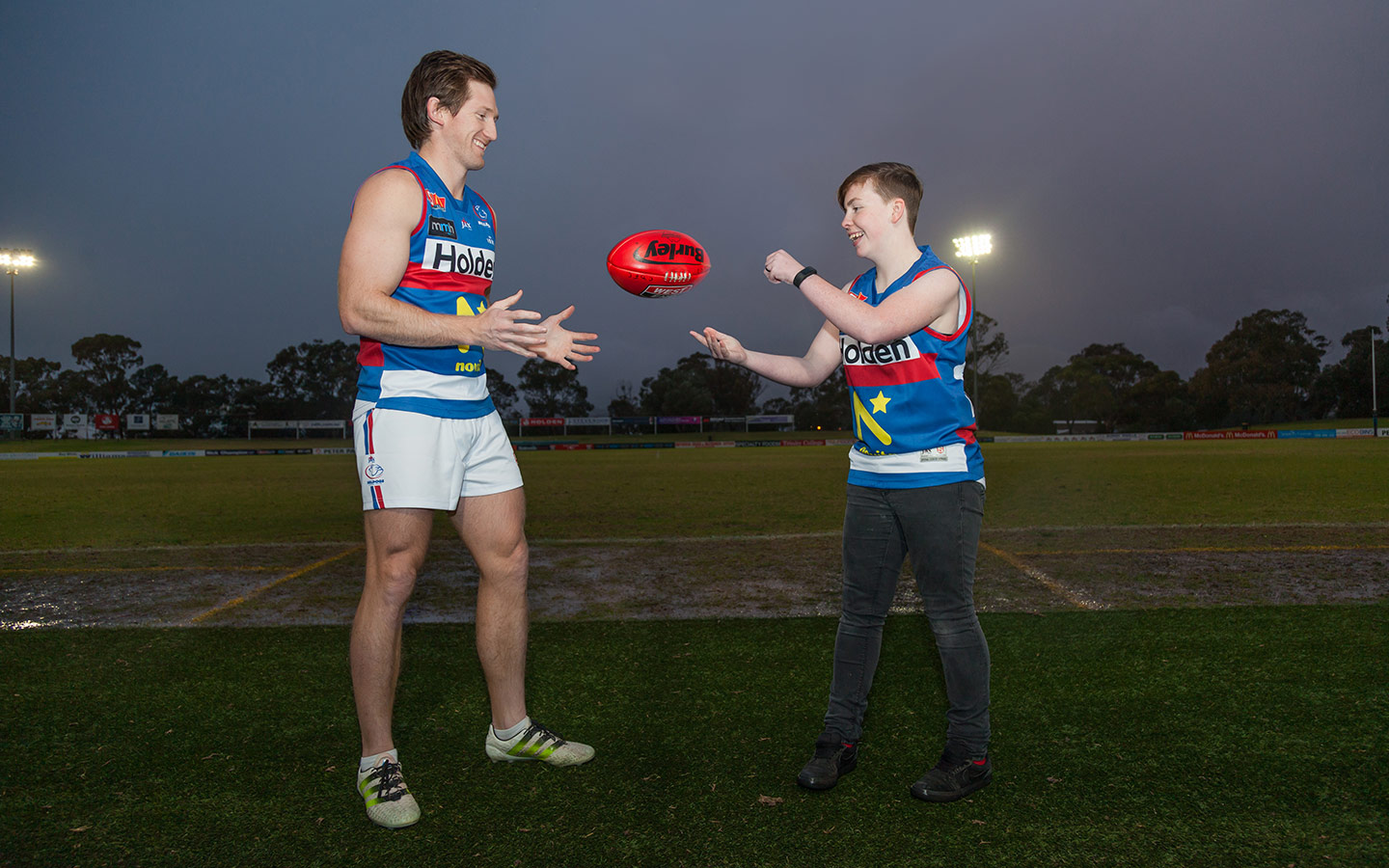 Trent's usual stress release method to wind down from his busy lifestyle is training and playing footy, and so with the onset of COVID-19, he decided to dive into long distance running with some of his team mates and challenge himself to run a half marathon (21km).
"I have been doing a lot of running to stay fit and I've probably run a lot further than I usually would, even if I was training for football, because both training sessions and games are made up of short bursts of speed," says Trent.
Since deciding to train for the 21km challenge, Trent and his team mates have now completed the half marathon run a handful of times and are ready to put their fitness to the test on the football field.
"It's been really hard mentally , because no one knew if there would be a season and so it was hard to know what to work toward, but since the announcement that  games will be able to resume, we have a plan in place and it's been a lot easier to get back into training with a goal again."
"I love training and kicking around with the guys even in small groups to comply with the current social distancing rules. We are all looking forward to games, we don't know what it will be like playing without a crowd and after playing football for so long, and knowing it all so well, it's good to challenge yourself with something new," says Trent.
It's been close to 10 months since Trent and his team mates have taken to the football field together and whilst they've been training since last October, Trent admits, "we might have to remember how to play a little bit, but it will be good to get back out there for sure."
While we wait for the return of football to our TV screens and local community clubs, Trent has shared some of his favourite ball skills that you can try at home to get you and the family in the mood for some 2020 football action.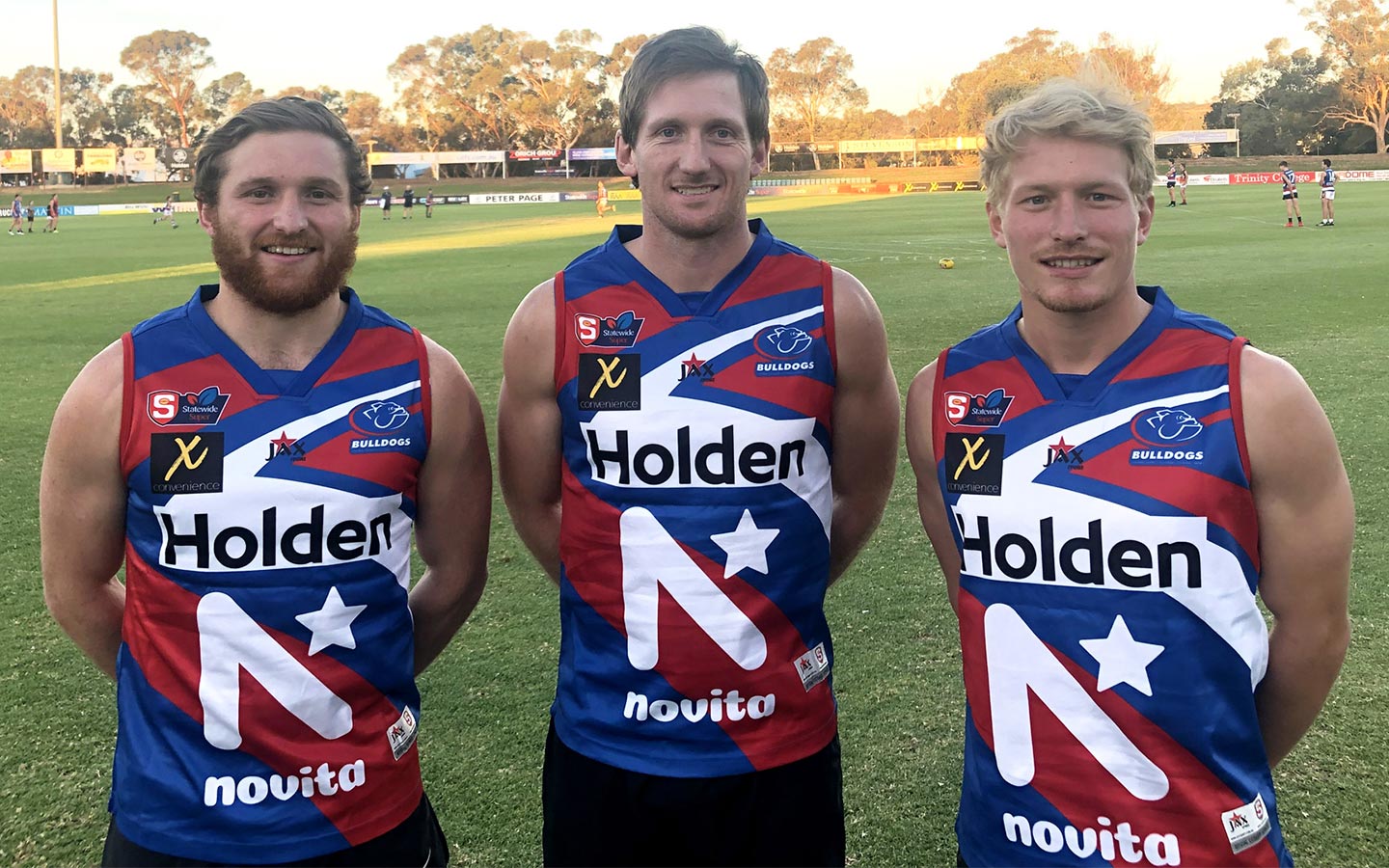 Here are 4 of Trent's favourite ball skill for you to try at home:
Kicking the ball drop punt style
This is one of the most favoured kicks used throughout games of AFL, so why not give it a go and see if you can master it before the season starts? This YouTube link will help you learn in no time.
Bouncing the football (and making sure it comes back)
One of the hardest skills to learn in football is how to bounce the ball so that it will come back to you at the correct angle, made even harder when you need to be running with the ball at the same time. Give this YouTube link a go and see if you can master the art of bouncing and catching the ball. If this is too easy – give it a go on the run:
Learning to handball
Throwing the ball is a big "no-no" in AFL, so to move the ball down the field, players can kick, bounce or handball to their team mates. Have a look at the video here to learn how to perfect the skill of handballing:
Marking the ball
In AFL, being able to mark (catch) the ball is extremely important as this allows you time to stop and reset the play. Grab a partner who would like to practise their football skills with you and watch this video for some tips on how to practise and you'll be all set:
If you would like to know more about how Novita's services can support you or a loved one living with disability, you can call one of our friendly team direct on 1300 668 482 or email us services@novita.org.au