Resources
Transition to Work sets Lilly on the path to her dream job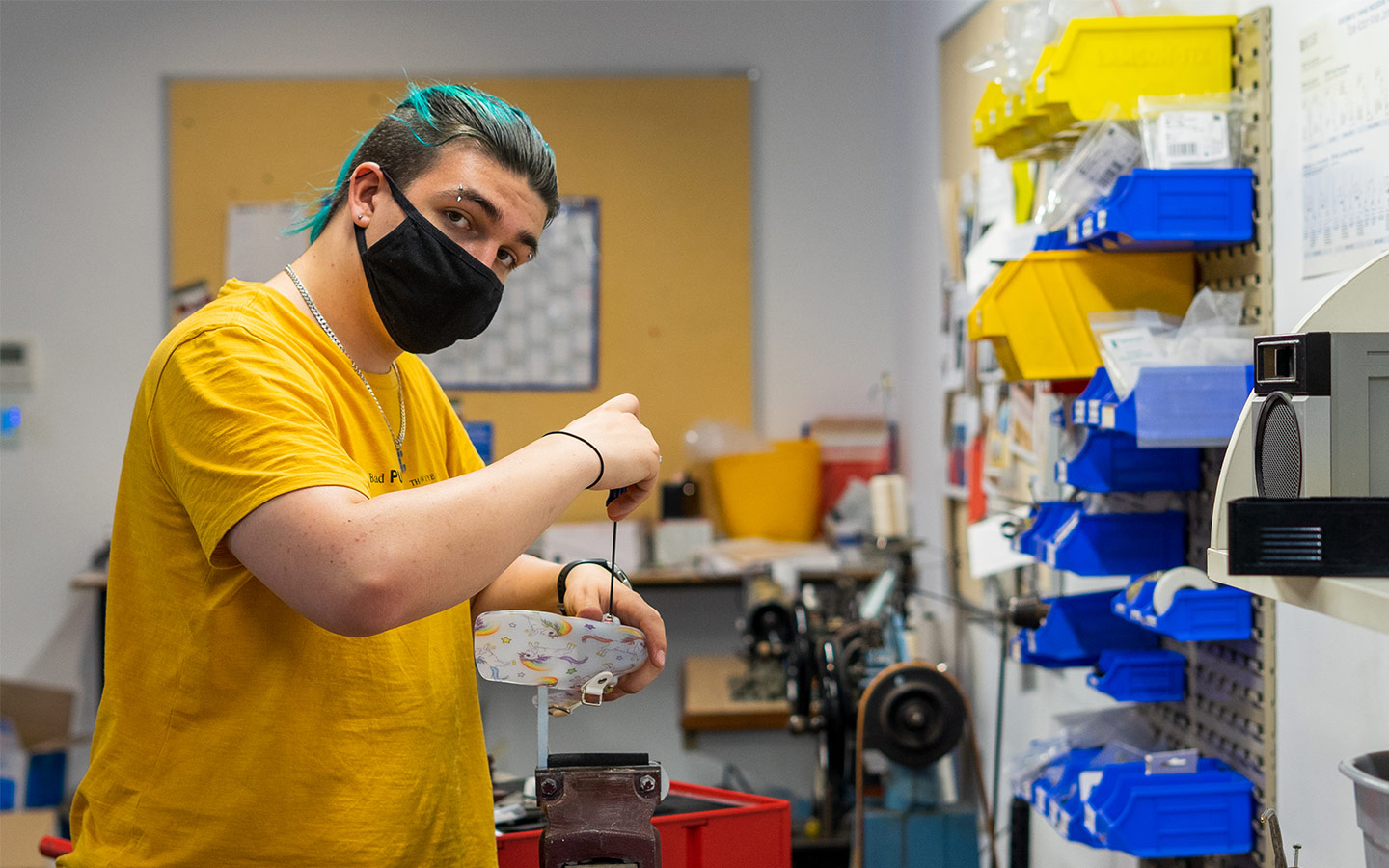 Making orthotics and prosthetics for video games and Hollywood movies is not out of the question for NovitaTech staff member Lilly Gray.
Lilly has recently joined the NovitaTech team at Thebarton after being a participant in Novita's Transition to Work (TTW), which supports school-leavers and young people living with disability to enter the workforce.
"My new job is a lot of fun. I'm a technical assistant, so I help out with everything in the NovitaTech workshop – supporting the wheelchair and seating team or the orthotics team, or whether it's general cleaning and checking stock – I pretty much do anything that needs to be done," says Lilly.
"I'm learning a little of everything at NovitaTech."
Lilly lives with Asperger's Syndrome, and when we first met her in 2020 she was participating in TTW and working alongside the NovitaTech orthotics team to get valuable work experience to hopefully convert the orthotics and prosthetics dream into a reality.
"I realised in high school that I really liked prosthetics. My interest was sparked by pop culture – video games, movies and TV shows. I saw them and thought they were really cool," says Lilly.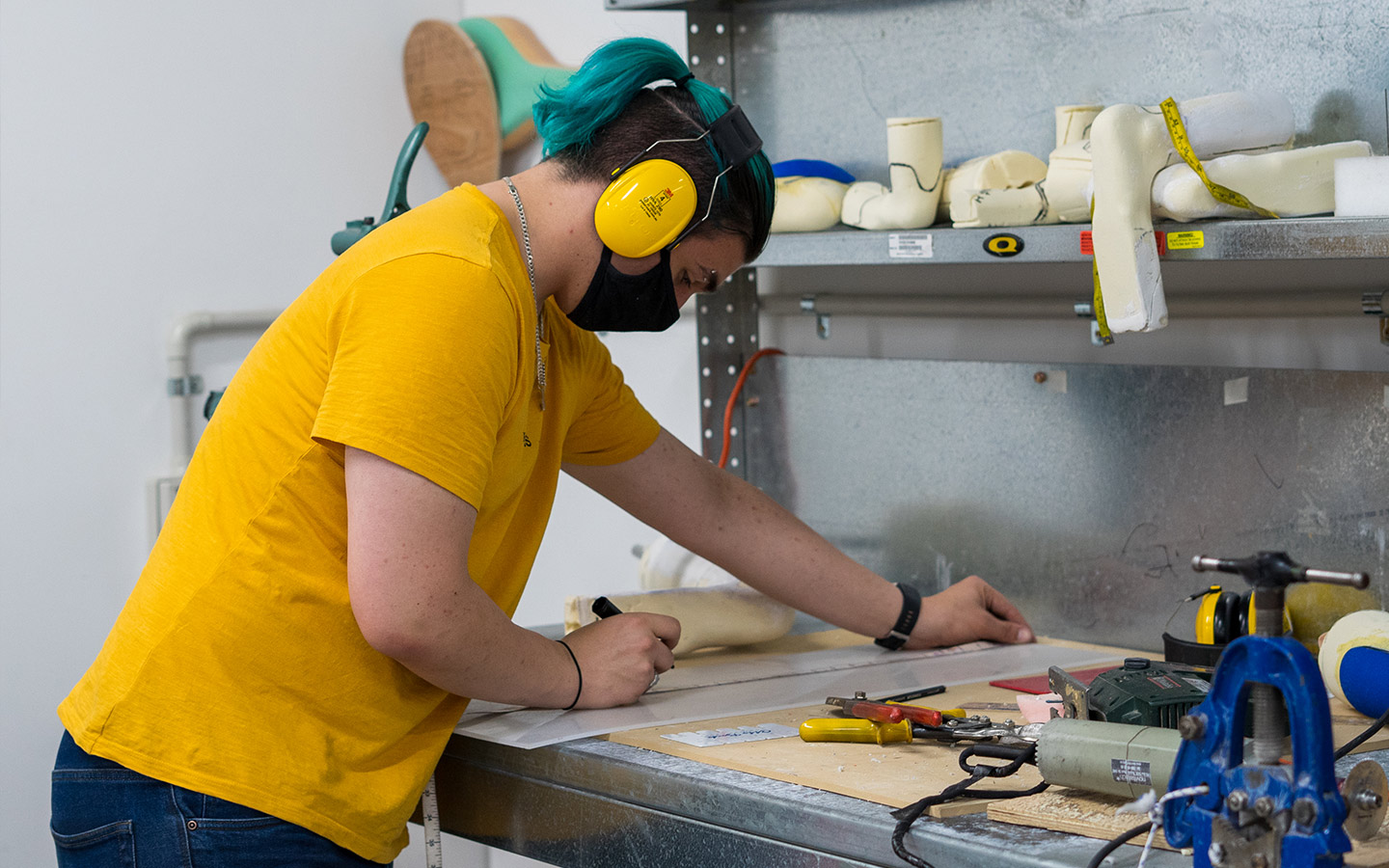 "Through TTW I was able to learn how the NovitaTech team worked with orthotics, and I thought that could be a good gateway into a career in prosthetics."
Transition to Work supports young people living with disability to gain employment through work experience and learning core skills that can be applied to a wide range of industries and jobs including communication, customer service, time management, numeracy and literacy, money handling, appropriate workplace behaviour, and personal care and grooming.
Delivered by highly trained Disability Support Workers, TTW also supports participants to create a CV and prepare and present for job interviews with skills such as articulating how they meet an employer's needs, answering common interview questions, and 'being yourself'.
Novita's TTW team creates individualised plans based on each participant's strengths and interests. Each plan is focussed on providing relevant training and work experience to support participants to transition into the workforce and achieve their career goals.
TTW is open to school-leavers and young people living with disability who have employment-related goals. No prior work experience or qualifications are required for TTW. Novita is a registered National Disability Insurance Scheme provider of School Leaver Employment Supports (SLES), which can be used to pay for participation in TTW.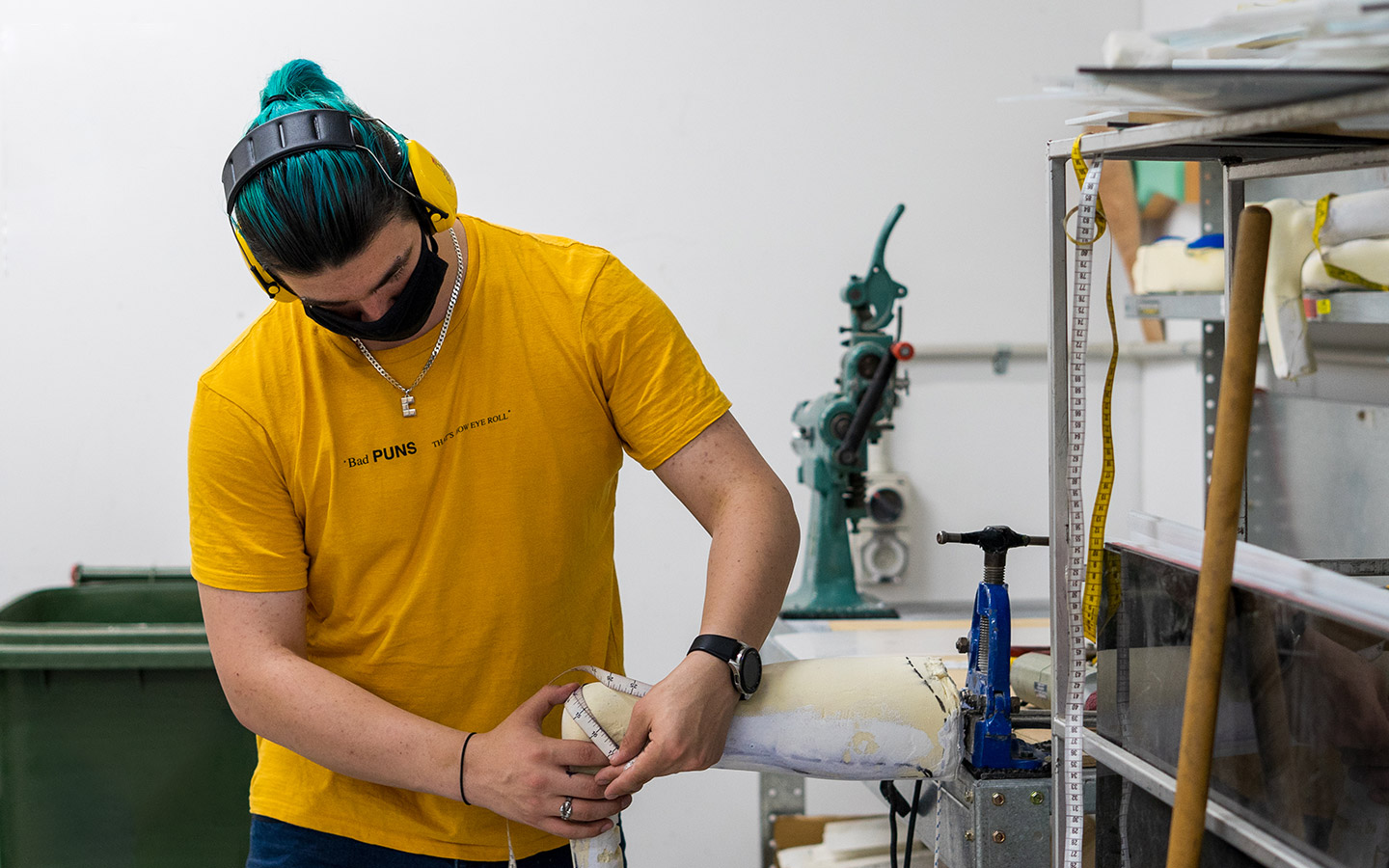 Lilly says she's keen to take the next step in her orthotics and prosthetics career.
"It depends on how quickly I get comfortable with it. I'm already involved in making orthotics, however I haven't done a 'start-to-finish' orthotic yet – I've only done parts of them," says Lilly.
"I'm getting used to being in the workshop. There are a couple of things in the workshop that freak me out. I'm not a fan of the sanding grinder!
"The team here at NovitaTech has been really good. It has been a very nice experience so far."