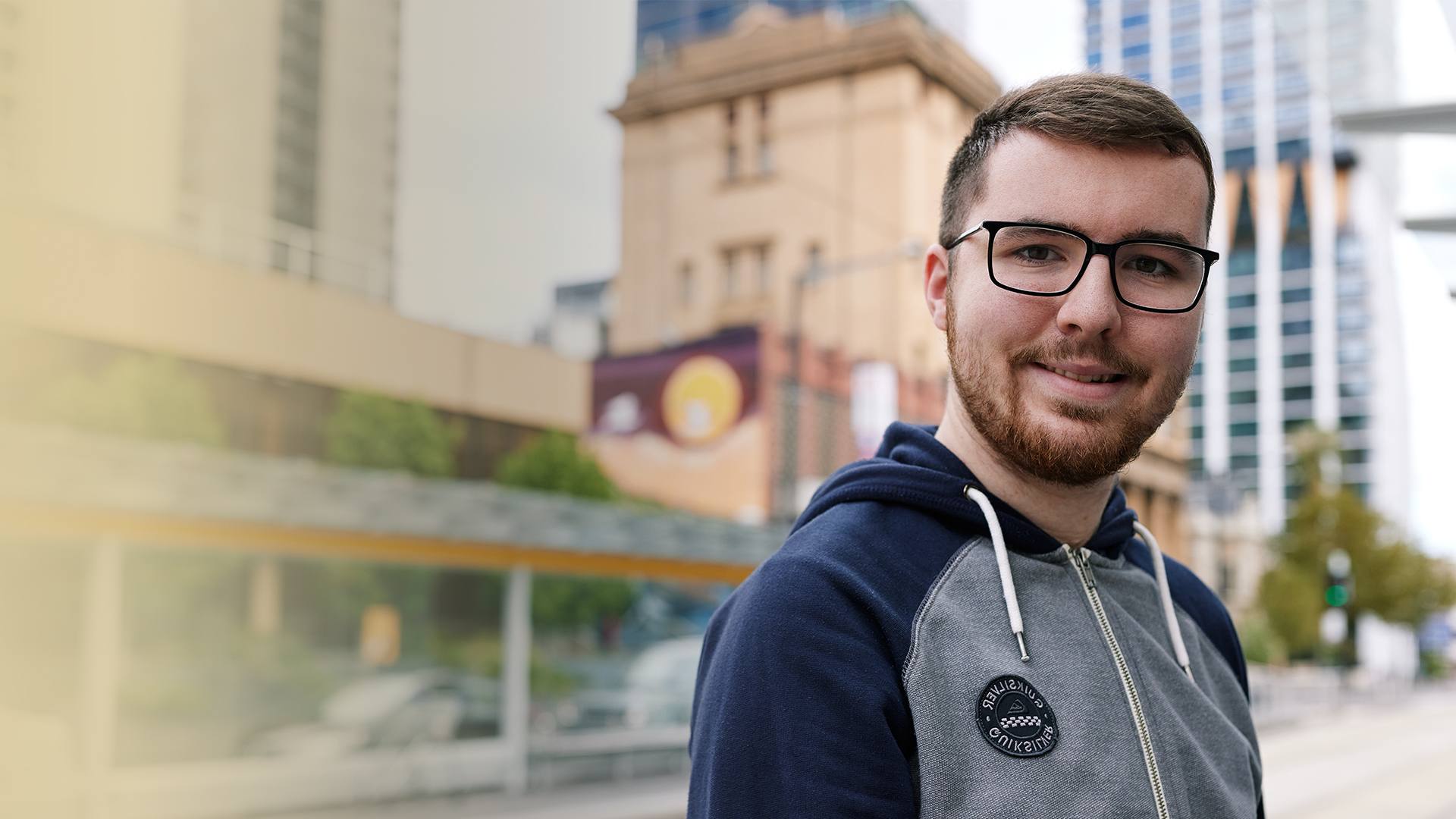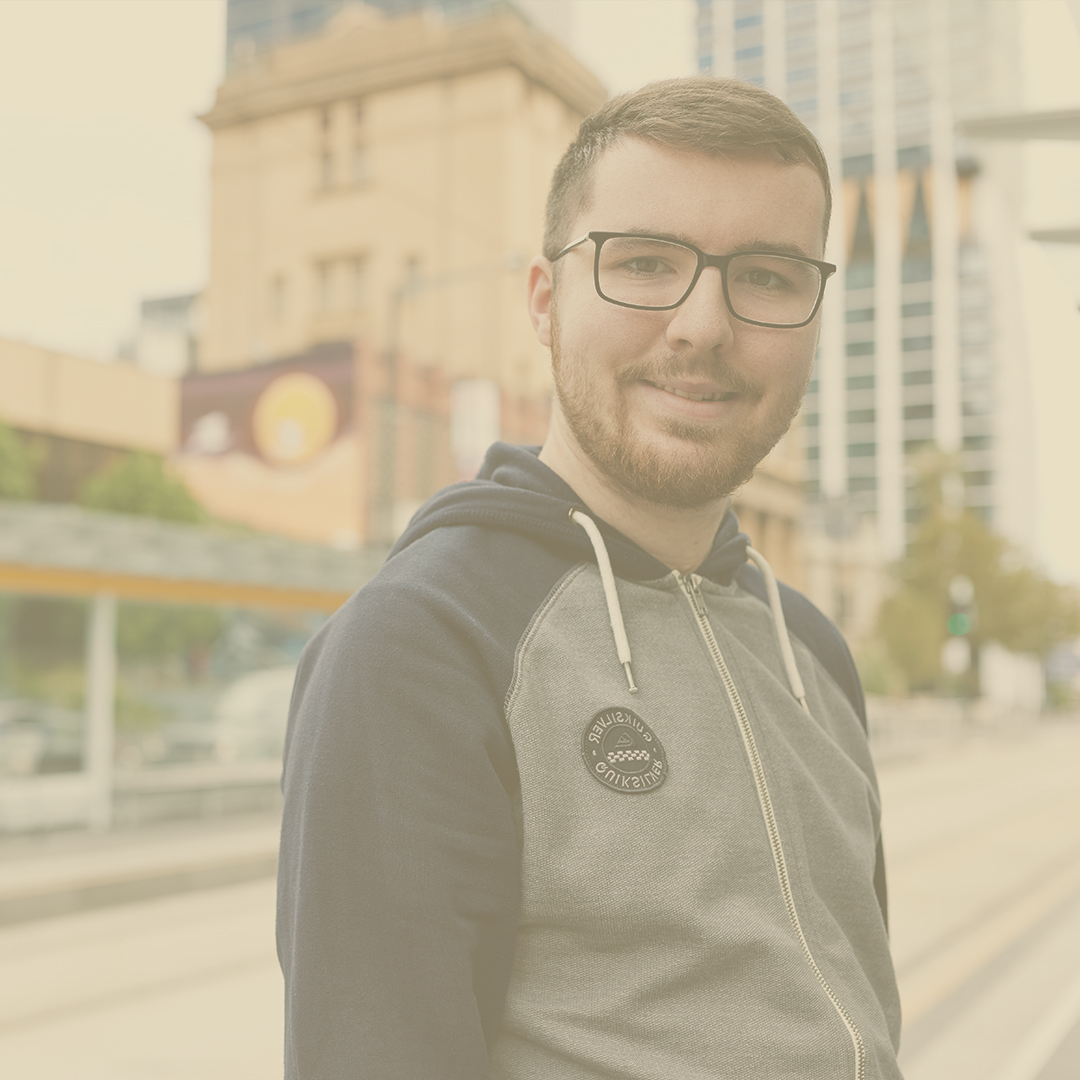 Step Up and
unlock your potential
Develop new life skills and build your independence!
Enquire now
Are you ready to embrace an exciting journey of growth and independence?
Growing up, becoming an adult, and building your independence can be difficult, there are a lot of new challenges for you to overcome, such as learning to manage your own finances, looking after your health and well-being, speaking to new people and sometimes you even need to understand regulations and laws that affect you.
Our Step Up Life Skills program can support you to develop your daily living skills through training, community engagement, and field trips, all to increase your independence as you 'Step Up' into the next phase of your life.
Get ready for a practical and person-centered approach that empowers you to confidently interact with, and thrive in, your local community!
Ready to Step Up? Sign up now and let the adventure begin!
Don't miss this fantastic opportunity to embrace life, learn new skills, and become a confident and independent individual. Step Up with us and unlock your full potential!
Unlock Your Potential with Step Up!
Throughout our 48-week program (yes, that's 11 months of awesomeness!), you'll focus on mastering a new life skill every four weeks. Join a vibrant group of participants and embark on this transformative adventure together. Our holistic learning approach includes special guest speakers, interactive workshops, and thrilling field trips that cater to your individual goals.
Learn, Experience, and Shine!
Meet inspiring guest speakers who provide valuable insights tailored to your needs. Engage in hands-on workshops that offer a safe and supportive environment to learn and grow. Step out into the real world on exhilarating field trips, where you can put your new skills into action – guided by our expertly trained staff.
Dive into the Action!
Immerse yourself in diverse experiences as you engage with banks, fitness groups, utility companies, supermarkets, and more! Build your confidence, independence, and social skills – all while having a blast with your fellow participants.
About the Step Up Program
Novita's Step Up Life Skills program, is designed to support young people living with disability to actively engage in life.
During the program, you'll learn independent living skills to assist you in engaging in the world around you. Specifically, you will develop a core set of life skills including how to open and manage a bank account, safely catch public transport, maintain a healthy lifestyle, as well as personal presentation, and many other topics to support you in becoming more independent.
Benefits of Step Up Life Skills
Uncover your potential
Master essential life skills
Build your independence
Improve your communication
Build meaningful connections
Learn how to maintain healthy relationships
Understand your rights in the community
Develop healthy living and eating habits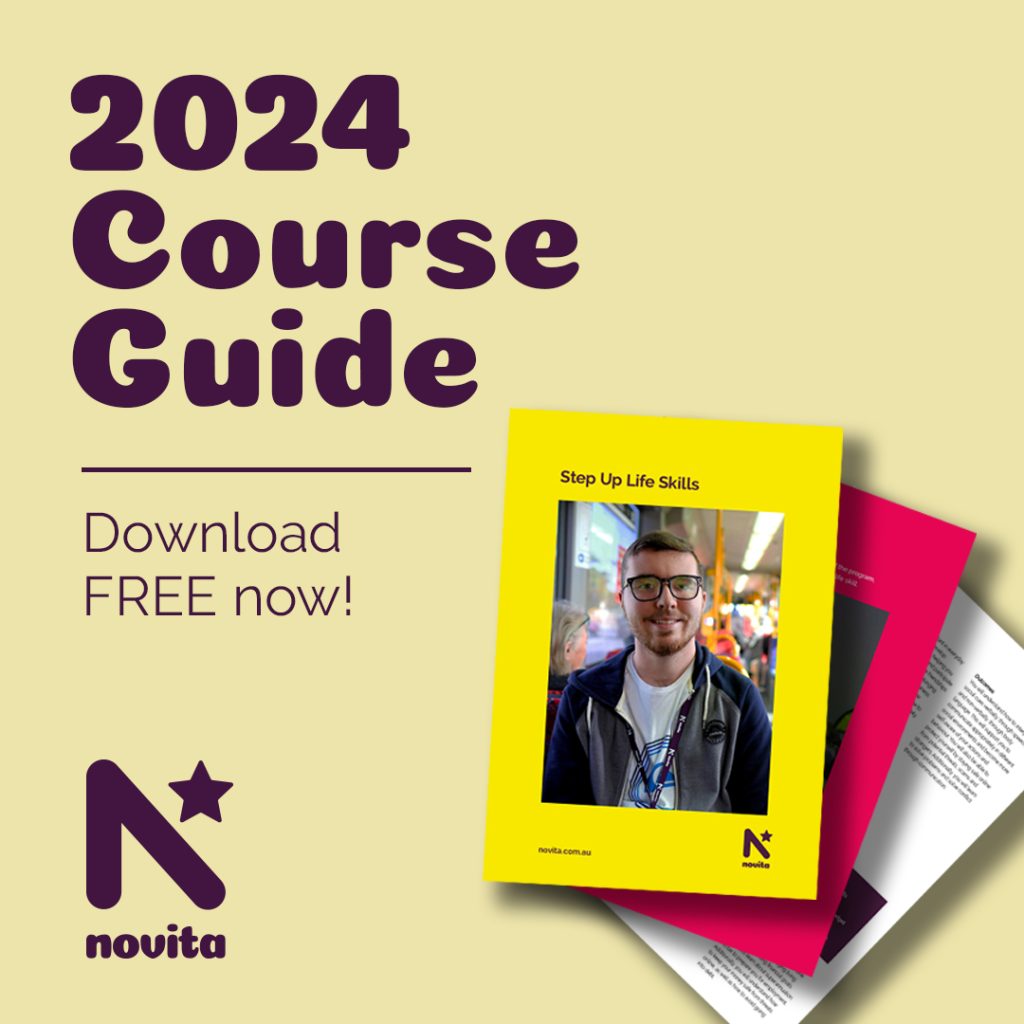 A Course Unlike Any Other
Step Up is delivered by trained disability professionals, mentors, and community leaders who are experts in their field.
These partnerships will give you the opportunity to begin developing meaningful relationships and the chance to network with individuals, organisations and community groups that you may be in contact with after completing the program – including financial planners, gyms, nutritionists, and topic mentors.
As detailed in our 2024 Course Guide, we offer a person-centered, practical approach to supporting you to engage with your local community. You will learn how to successfully interact with service providers as part of your everyday life, including banks, fitness groups, utility companies, supermarkets and more.
Step Up is a 48-week (11-month) program where you will focus on developing a new life skill each month. For example;
Topic One: Socialisation – Develop essential social skills to communicate effectively and build relationships, preventing isolation and loneliness. Understand body language, tone of voice, and social perceptions to thrive in personal and professional settings.
Topic Two: Financial/Money – Learn the importance of managing finances, budgeting, saving money, and understanding needs vs. wants. Gain knowledge about superannuation, taxes, and keeping your money safe.
Topic Three: Road Safety/Public Transport – Explore road safety to prevent accidents and reduce traffic congestion. Learn to access public transport safely, promoting sustainable transportation habits and independence.
All eleven modules are described in detail in our downloadable Step Up Life Skills course guide.
An exciting component, at the end of the program, is your graduation ceremony, where you will have the chance to invite your friends and family to come and celebrate your achievements! After successfully completing all eleven topics, you will come out with a wealth of knowledge and new friendships, having successfully completed and graduated from the Step Up Life Skills program.
We invite all participants to attend an induction meeting with us before starting the program, where you can tell us more about yourself and the skills that you would most like to develop. We also offer an individual needs assessment to identify your strengths and challenges to ensure you are able to get the most out of the program.
You will meet two days per week, with the same group of participants who are similar in age to you, for the duration of the program – which will give you the chance to develop new and meaningful friendships throughout the year.
Our holistic approach to learning life skills will provide you with the opportunity to hear from speakers, participate in interactive workshops and venture out on exciting field trips – all tailored to support your individual goals.
Speakers – will give you valuable information, tailored to your needs, and be able to answer any questions you may have.
Workshops – will provide you with a hands-on learning experience in a safe and supportive environment.
Field Trips – will give you the opportunity to apply your new skills in a 'real life' context, all with the support of our specially trained staff.
Thomas' Mum, Domy, can't believe his transformation since beginning Step Up.
Thomas came to Novita a very reserved and shy 18-year-old. Domy shares that he was depressed, he never left his room in years and was isolated and completely disengaged from the community. Since attending Step Up Life Skills, Thomas has dramatically transformed. He no longer covers his face with hats, hoodies, and scarves, he is engaged in the community and has learned valuable independent daily skills.
"Every lesson, every day that he attended Step Up… he learned something new. He's getting his life back. And to hear him laughing again… to see [Thomas] put so much pride in his appearance and to see that he has a purpose… if you had interviewed me a couple of years ago, I never would have thought we would be where we are today." says Domy.
Thomas now has confidence, is making an effort in his appearance, and is going home with a smile and excited to talk to his mum about his day. Thomas has gone from not being able to attend school since year 8 to having something on every day that has him leaving his house and engaging with the community.
"It just goes to show that, if you have these programs, if providers provide these fantastic programs, these kids can learn. These kids can become independent. You just got to keep fighting and finding the right providers who care… and I am so grateful [to Novita] because there's hope now. He's got hope. He's got confidence. It's all about giving these kids a chance." Domy says.
Step Up is designed for young people living with disability, who are 17 to 24 years of age and looking to increase their ability to live independently and get the most out of life.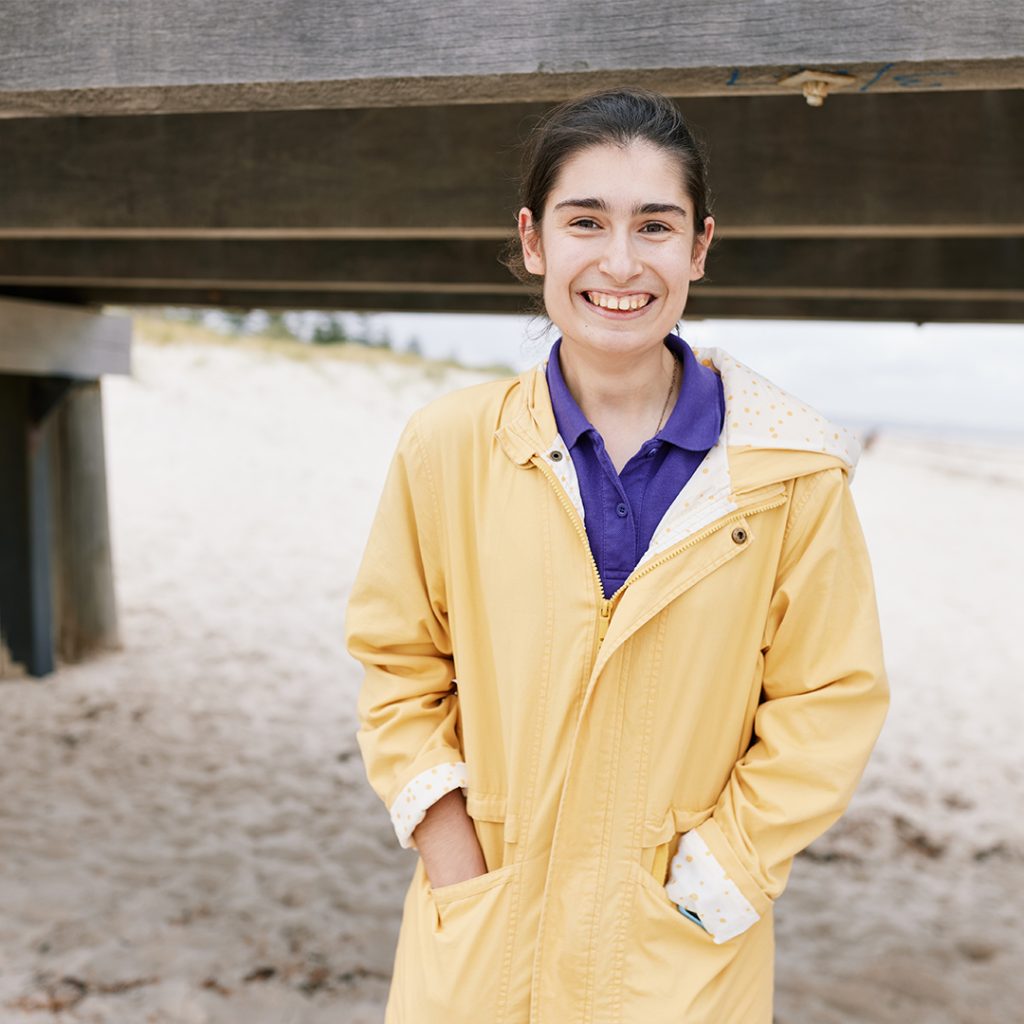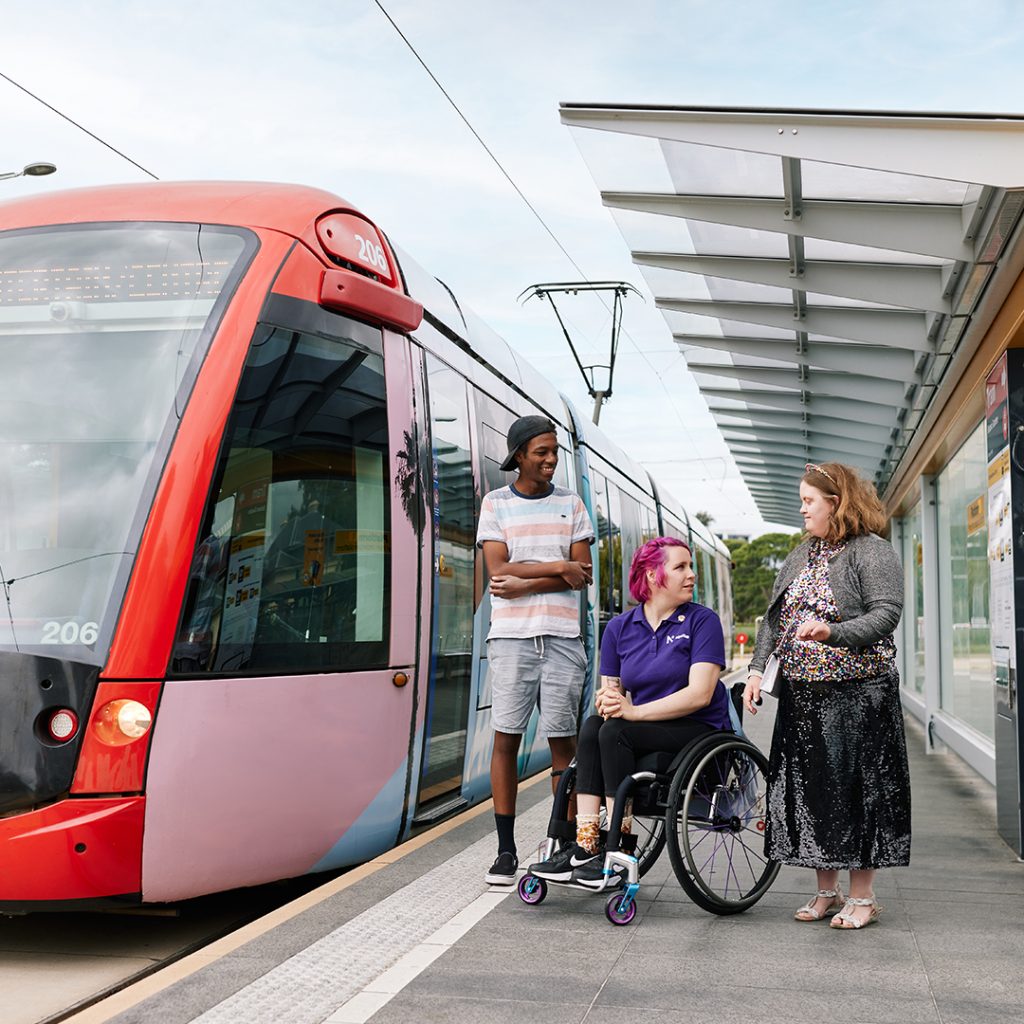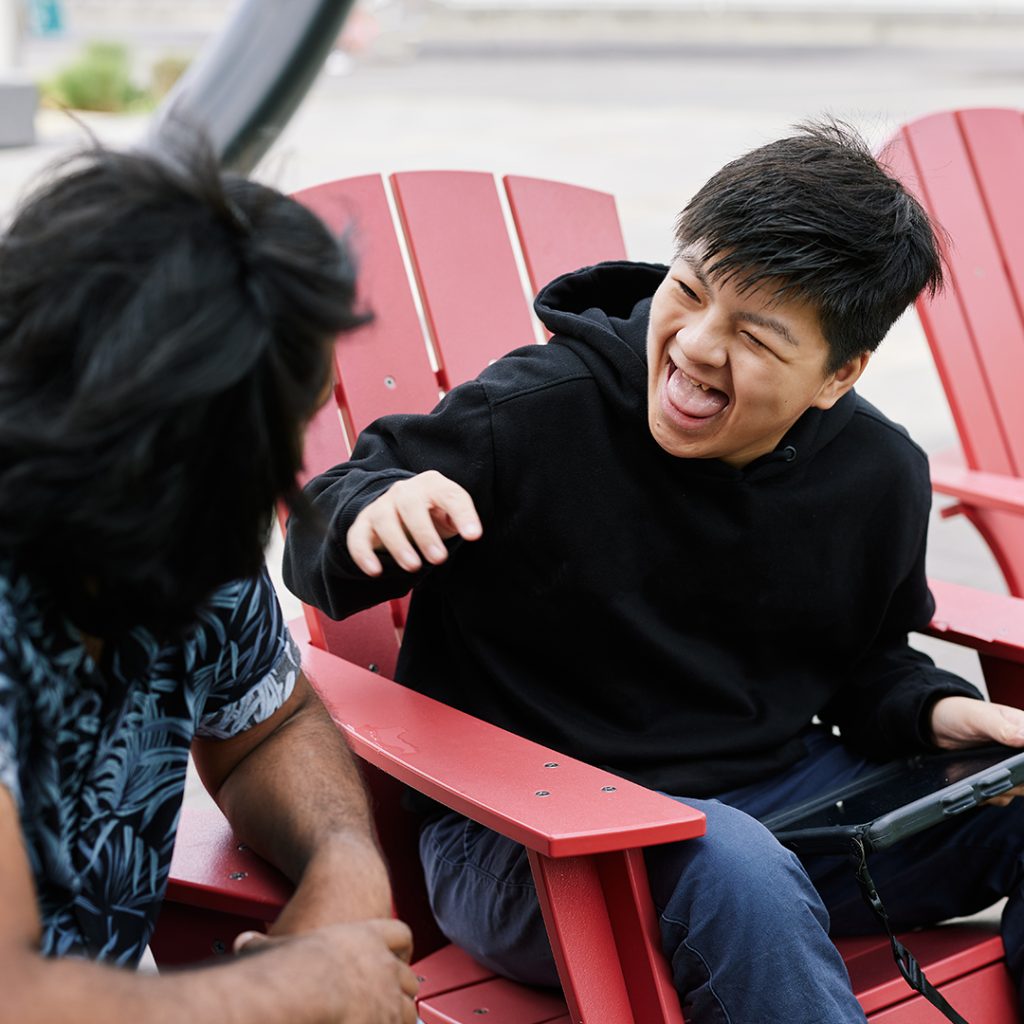 Novita is a registered National Disability Insurance Scheme (NDIS) provider. If you want to use your NDIS funding to pay for the Step Up program, you will need to have a goal in your NDIS plan that the Step Up program will help you to achieve.
Need help accessing government or NDIS funding? Contact us on 1300 668 482, or email services@novita.org.au and we'll be happy to assist you.
How To Enrol
Talk to us about Step Up
Our professional and compassionate Community Team is ready to talk to you and your family about the benefits of Novita's Step Up program, and how we can support you to increase your independence and achieve your life goals.