Stories
Cleve's Ryker Harris wins Novita Achievement Award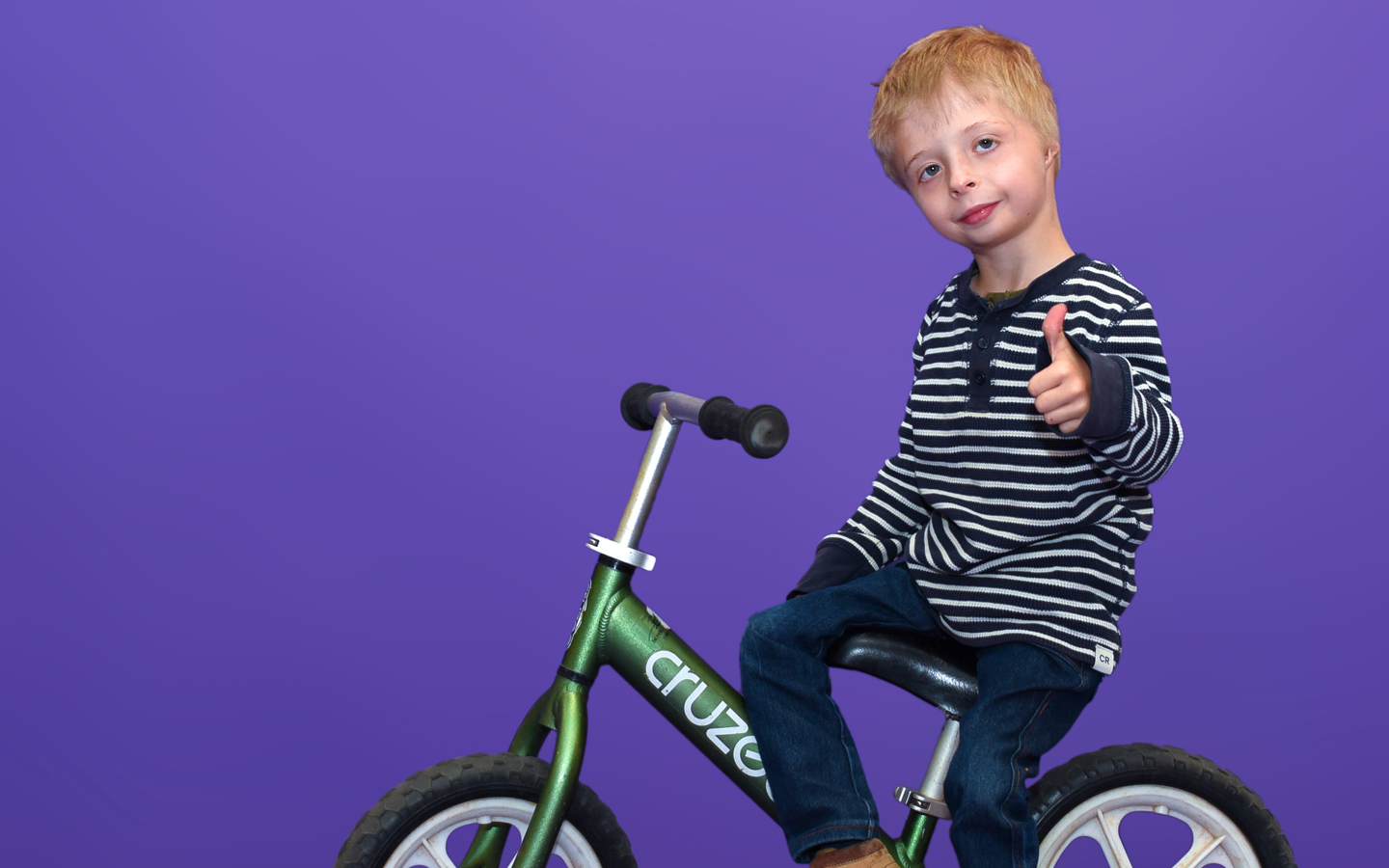 The determination shown by five-year-old Ryker Harris to push through the pain barrier to achieve some significant goals has been recognised with a Novita Achievement Award.
Ryker, from Cleve on South Australia's Eyre Peninsula, was named this year's winner of the Pauline McGregor Early Childhood Intervention Award at the annual presentation ceremony following Novita's Annual General Meeting in November.
The award honours former Novita staff member Pauline McGregor, who made a lasting contribution to the area of early intervention.
It is awarded each year to recognise the outstanding achievements of a Novita kid under the age of eight.
Nominated by Novita's Port Lincoln therapy team, Ryker lives with Meier-Gorlin Syndrome, which results in knee contractures making it very painful and difficult for him to straighten his legs.
He underwent corrective surgery, but because of the pain he didn't want to move his knee, so the contractures worsened and he couldn't stand or walk.
However, supported by his family and the Novita team, Ryker has overcome the pain and is now achieving some significant goals including walking independently for short distances, riding a bike with trainer wheels, kicking a ball, and learning how to jump.
Ryker's persistence and progress has been outstanding, and he is a worthy winner of the 2019 Pauline McGregor Early Childhood Intervention Award.