Stories
From Novita client to newest employee at NovitaTech, meet Brooke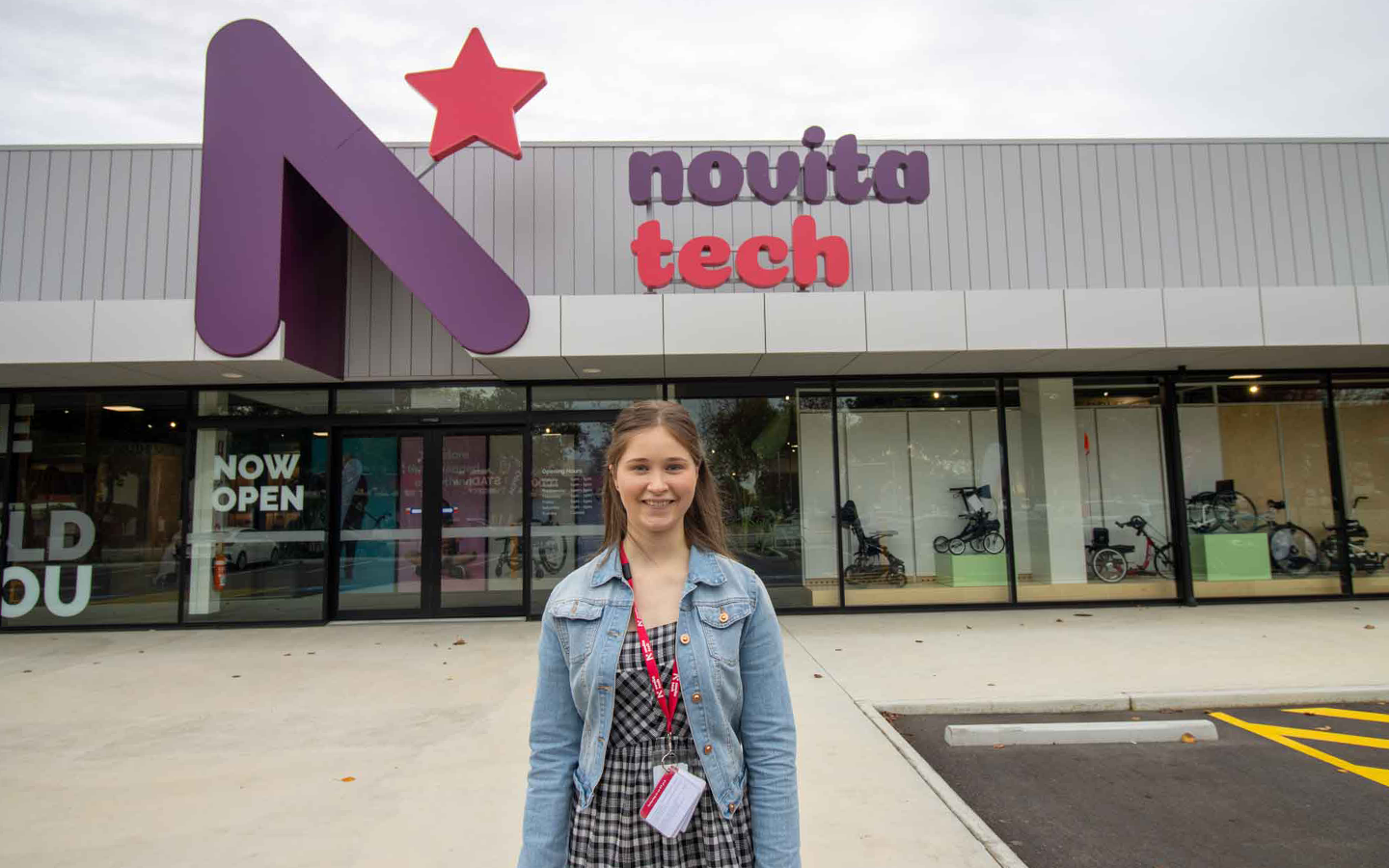 18-year-old Novita client and newest recruit at NovitaTech, Brooke has been a long-time client at Novita, since she was just one.  
Brooke lives with Cerebral Palsy, which affects the right side of her body. Brooke has accessed a range of services in her time at Novita including physiotherapy, occupational therapy, hydrotherapy as well as orthotics that enhance her mobility. 
After being home schooled throughout her primary and middle years, Brooke embraced a transition to a mainstream school in year 10, where she successfully completed her final school years. While the shift proved to be a significant leap, Brooke embraced the opportunity to connect with peers her age, form friendships and expand her social circle.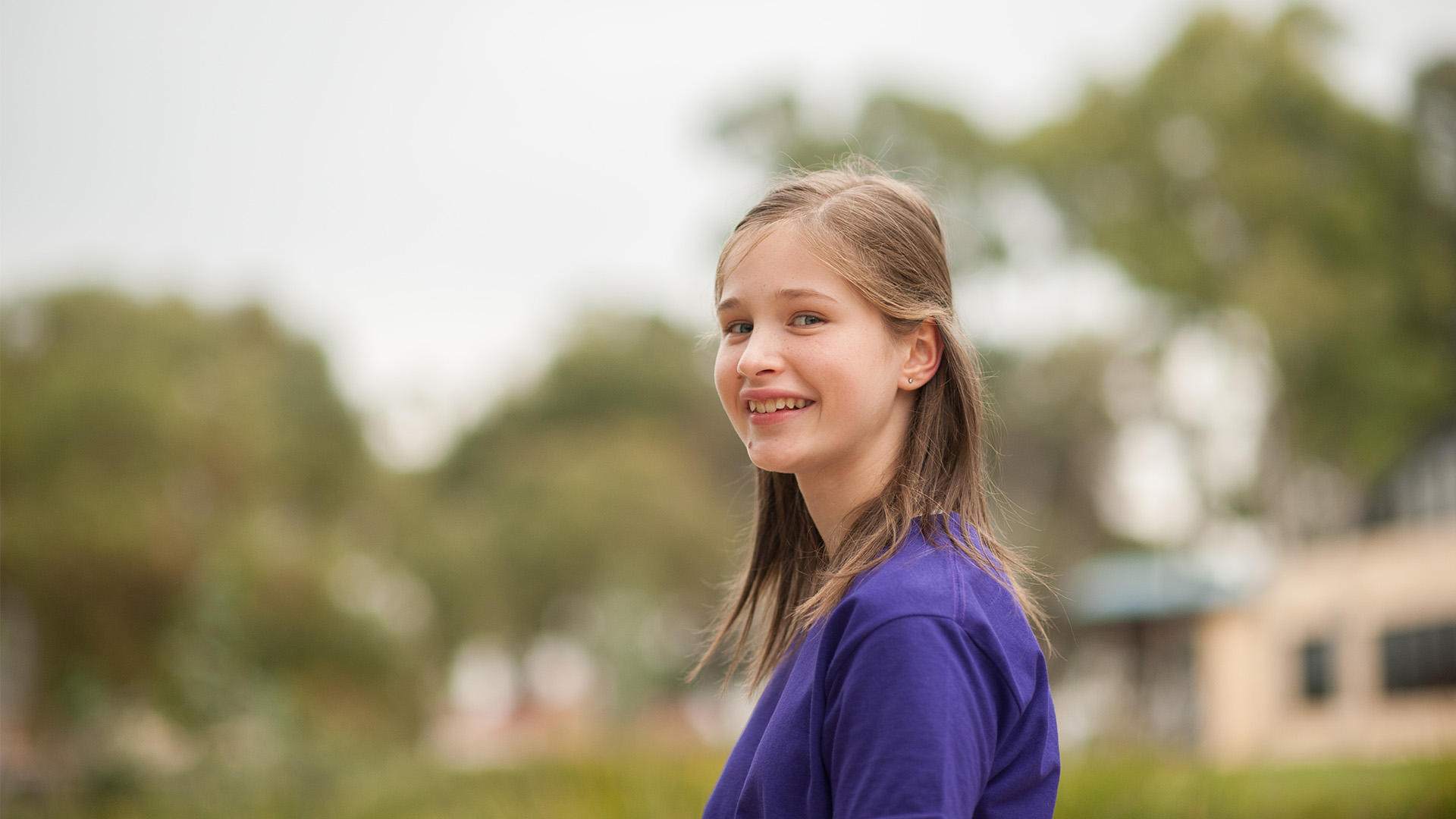 Brooke has achieved many milestones in her life, most recently being accepted into speech pathology at Adelaide University. Brooke served as school captain during her final year in Year 12, which is a testament to her leadership skills and influence within the school community. Brooke's passion and talent for music were recognised when she was awarded a music scholarship at school. This granted her the opportunity to showcase her vocal abilities by performing alongside the legendary Hugh Jackman as a member of the Australian Girls Choir.  
While Brooke was performing in the Australian Girls Choir, she was challenged by the choreography and the dance routines. Brooke was determined to succeed and sought support from her therapist at Novita, Daniel, in their occupational therapy sessions.  Through their collaborative efforts, Daniel addressed Brooke's needs, focusing on enhancing her balance, agility, and mastering the dance steps. This supported her to fully participate in the group, being able to sing, dance and act at once.   
Brooke's passion for music is evident through her singing and also playing the trombone, an instrument that she adapts to suit her. Brooke is able to do this by performing slide movements with her capable left hand. 
Following her passion for language and public speaking, Brooke had a goal to create a presentation about her disability to share with others, which she did together with Daniel.  
Daniel conducted some research and contacted different schools for an opportunity for Brooke to deliver her presentation. In year 11, Brooke seized the opportunity to participate in The Lions Youth of the year competition. Brooke presented her 5-minute presentation around her personal journey with her disability, where she excelled in the competition and became a state finalist.  
Brooke says, "My occupational therapist Daniel is an incredible encourager and instigator from helping me begin my public speaking journey to landing a job at NovitaTech, he vouches for me in all my goals; big or small."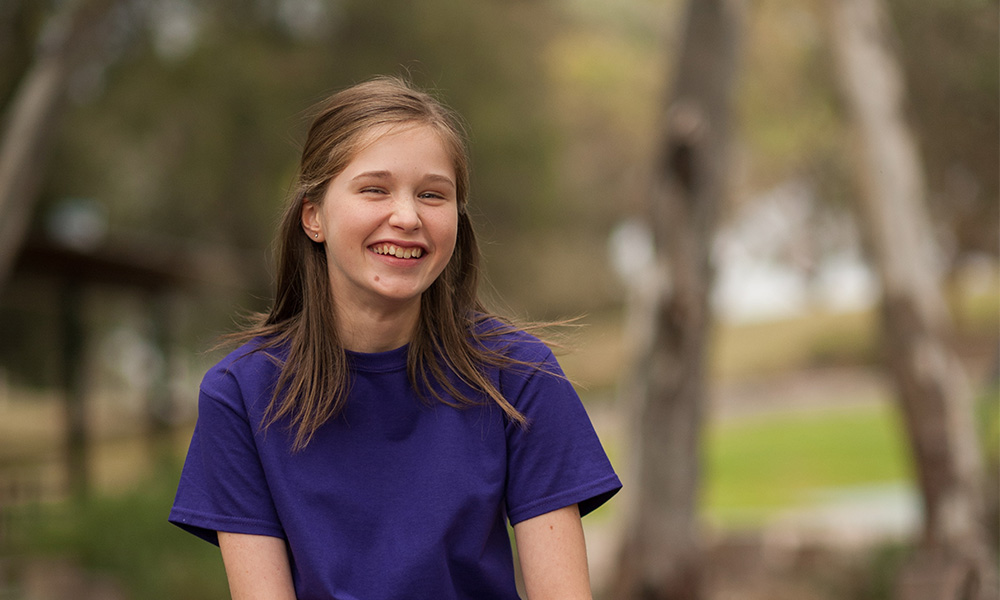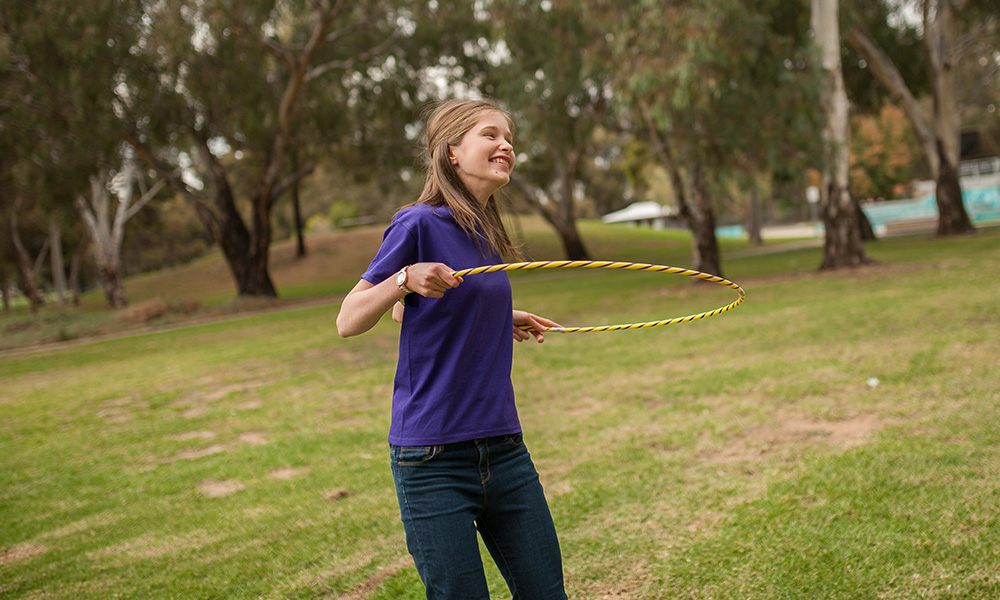 Starting work at NovitaTech
After completing her final year of school, Brooke was looking for a job during her gap year. She was talking to Daniel about different job opportunities, and he encouraged her to apply at Novita. Brooke thought Novita would be a good fit, having been a client for most of her life. So, she applied online and started working at NovitaTech as a retail team member in February this year.  
In her role, Brooke is responsible for a variety of different tasks including assisting customers with different assistive technology products, restocking shelves, completing admin tasks such as preparing invoices and quotes, as well as taking customer calls and responding to email enquiries.  
 "Since working at NovitaTech, I feel really included and a part of the team, everyone's really understanding towards my physical needs, and I feel like I can easily go about day-to-day tasks and feel really supported and included by the other team members" – says Brooke.  
Brooke finds her job rewarding, especially when she is able to assist clients with assistive technology products that she uses or has used and is very familiar with. Brooke uses an ankle foot orthosis (AFO) to walk and finds it fulfilling, being able to provide customers with stylish shoes that support them to walk. 
Brooke's manager Anthea says "Since starting, Brooke has seamlessly slotted into our team and is a fantastic addition to NovitaTech. It's great watching her interact with clients and customers with her warm demeanour and her beautiful smile". 
Brooke believes that working at NovitaTech during her gap year will provide her with skills and valuable experience in the disability sector before she commences study next year.  
Speech Pathologist in the making
After one of Brooke's therapists suggested speech pathology, Brooke completed work experience for her old speech pathologist in year 11 of school and loved it. She decided that she wanted to study speech pathology, and pursue her passion for language, public speaking and music. Brooke says, "I would love to give back to people who are in my boat and give the gift of language and pass on that passion to young people and kids when I get into that field".   
Brooke is looking forward to studying Speech Pathology next year and has plans to travel to Spain and complete an exchange to become more confident in Spanish and gain more experience.  
Occupational therapy services are available at Novita.  
At Novita, our skilled occupational therapists are committed to understanding your unique needs and aspirations. With personalised care and support, we empower individuals of all ages and abilities to overcome barriers, enhance independence, and embrace a life of fulfillment and achievement. Novita occupational therapists can support with a range of the latest methods and advice to suit your particular situation.  
If you would like information or free advice, speak to someone in our friendly team on 1300 668 482 or visit our Contact Us page for more ways to get in touch. Appointments are available one-on-one at our hubs, in the home with a therapist, or via Telehealth.