Stories
Graduate therapists establishing their careers in Port Lincoln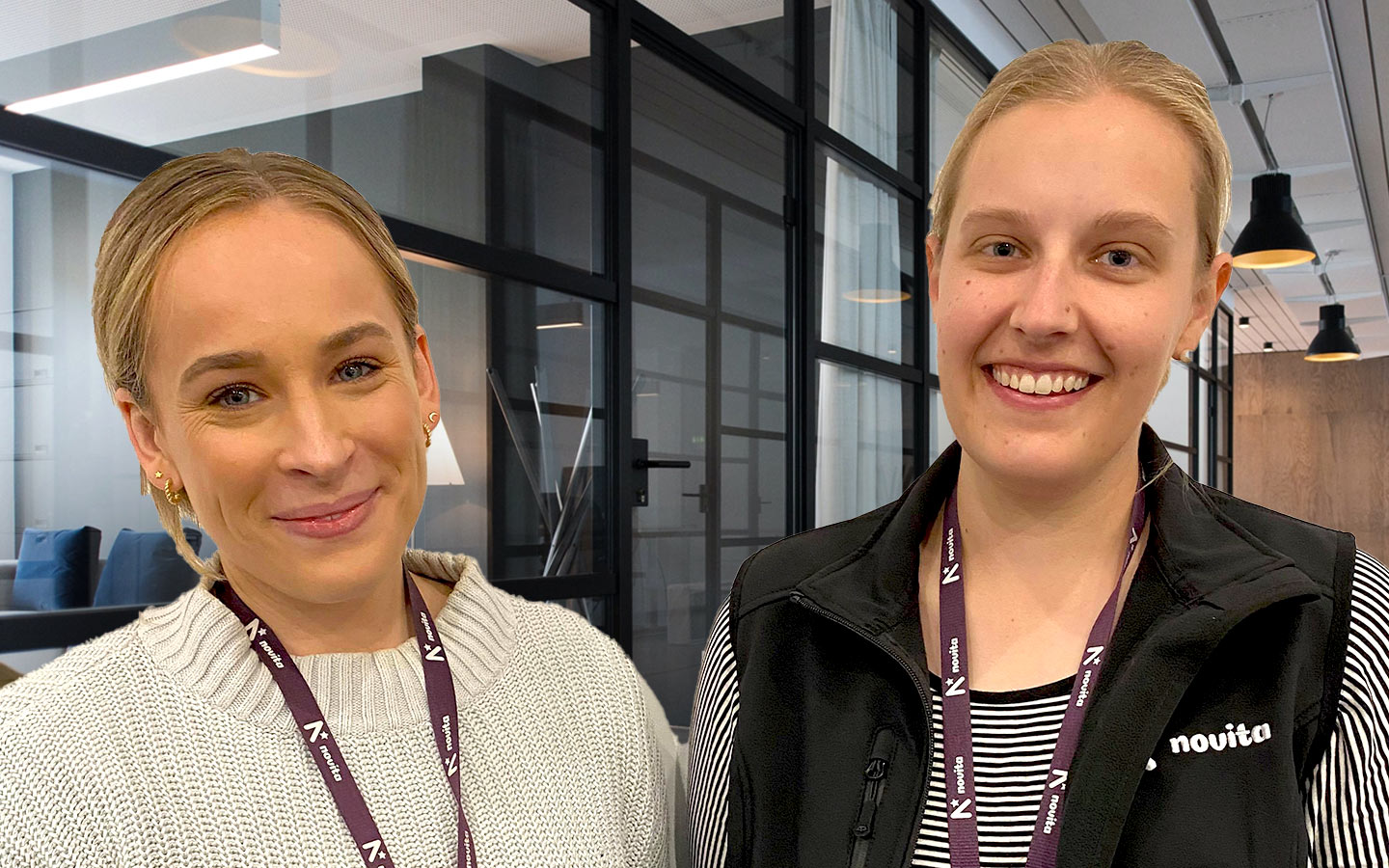 While occupational therapist Emma Ziegler and speech pathologist Georgia Renwick may have followed different paths to begin their allied health careers, both are enjoying supporting a range of clients and the lifestyle delivered by working at a Novita regional hub.
Emma and Georgia were among almost 50 graduate therapists who joined Novita at the start of 2021, and are now settling into their new professional, social and sporting lives in Port Lincoln.
"I'm originally from the Riverland, and was at the Port Lincoln hub last year for my final university placement, so when I applied for the job I knew I wanted to go to the Port Lincoln office," says Emma.
"I wanted to go into nursing, but I started thinking that an allied health job would be more desirable for me. In high school we researched different jobs, so I started looking at the allied health disciplines and especially occupational therapy."
Georgia says she also spent time in Port Lincoln last year on a university placement.
"I'm from Adelaide, and I spent some time last year at the local hospital. I really wanted to do some regional work, and I knew a few people already working for Novita, so I applied for a job and was successful," says Georgia.
"I originally studied exercise and sports science at university. Exercise is a passion of mine, but I didn't think it was what I wanted to do professionally. So I took a few years off and travelled, and then decided to apply for speech pathology. I'm lucky that I found something that I really like."
Both are building therapy caseloads that span a range of ages and disabilities.
"My age range is quite varied at the moment – paediatric clients, school-aged kids, some high school-aged clients and a few adults that I have been working with, across a mix of different interventions," says Emma.
"I enjoy my caseload because all of my clients present something a little different, and I also enjoy getting to know them."
Georgia says her caseload is much the same.
"My youngest client is around three years of age, and I also work with some people in their 70s who have suffered strokes or who live with disability, she says.
"Emma and I have also started running some social skills groups for kids aged from seven to 13. They have started really well, so we're going to continue them for the next two terms, and we're hoping to run some more groups during the holidays."
As well as becoming vital members of Novita's Port Lincoln team, Emma and Georgia have also become active members of the local community – although in Emma's case, a torn ACL during a netball trial game has limited her activities.
"I'm recovering from surgery and have just come back to work. I missed seeing everyone," says Emma.
"I'm part of a netball club here in Port Lincoln, and have made a lot of new friends. We've also been attending local football games and social events."
"I had a few friends already living in Port Lincoln, so that has made things easy for me. I'm also a qualified Pilates instructor, so my Pilates classes have also been a great way to meet new people," says Georgia.
"I'm actually thinking about organising an after-work Port Lincoln team Pilates session, once Emma is fully recovered from her ACL surgery."