Stories
It's Henry's world and he's only just beginning!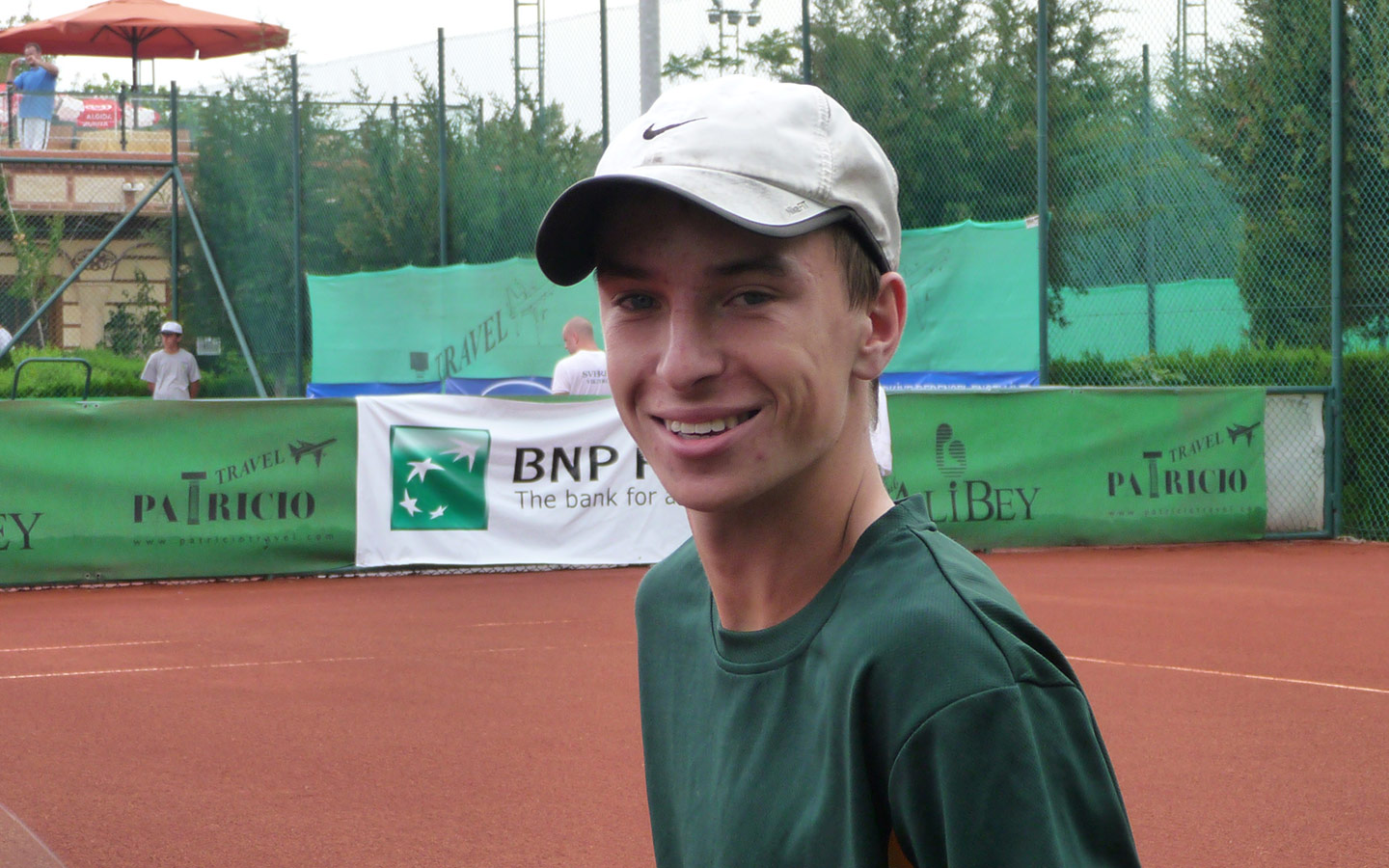 Novita has been a very big part of Henry de Cure's life.
Born with cerebal palsy and hypoplastic lungs, Henry began utilising Novita's services in 1994 at just one year of age, where he enjoyed Novita's wide range of services on a continued basis for the next 18 years.
"Novita was great for me, they helped me with physiotherapy and a number of pieces of equipment through 'till I was 18," says Henry.
"This enabled me to progress through life a little easier and I made heaps of friends along the way."
Growing up, Henry fostered a love of sport and developed a keen interest in wheelchair tennis, which like a duck to water, he excelled in and was soon reaching some fabulous milestones.
"Tennis has been amazing for me – I started on the world circuit when I was 12 years of age and competed for Australia for the first time at 15 at The World Team Cup in Italy, as part of the Australian Junior Team" says Henry.
"I played at four World Team Cups as a junior, and one as a senior in 2018 in the Netherlands – wearing the green and gold in 2018 was an incredible and humbling experience!"
Henry is under no illusion as to how beneficial his experiences through tennis have been for him both on and off the court having visited 20 countries, making lifelong friends and learning about new cultures.
After such a large portion of his life was spent competing, training and remaining solely focused on his tennis goals, Henry was ready to see what other experiences life had to offer.
Being a big sports fan, Henry took the opportunity to begin a Bachelor of Journalism with a specific focus on sports journalism, and while he hasn't ended up in the media, Henry appreciates the benefits his degree has brought to his life.
"I feel that I learnt a lot and it enabled me to secure my internship at Amnesty International and my subsequent role as Product Officer at Suncorp, where I work in the product delivery team within CTP insurance, dealing with campaigns, incentive scheme and events," says Henry.
Henry acknowledges that while there are challenges within his role, the new friendships that he has made through his employment and the financial freedom he has been afforded (including purchasing his own home and his two cheeky cats) makes it all worth it.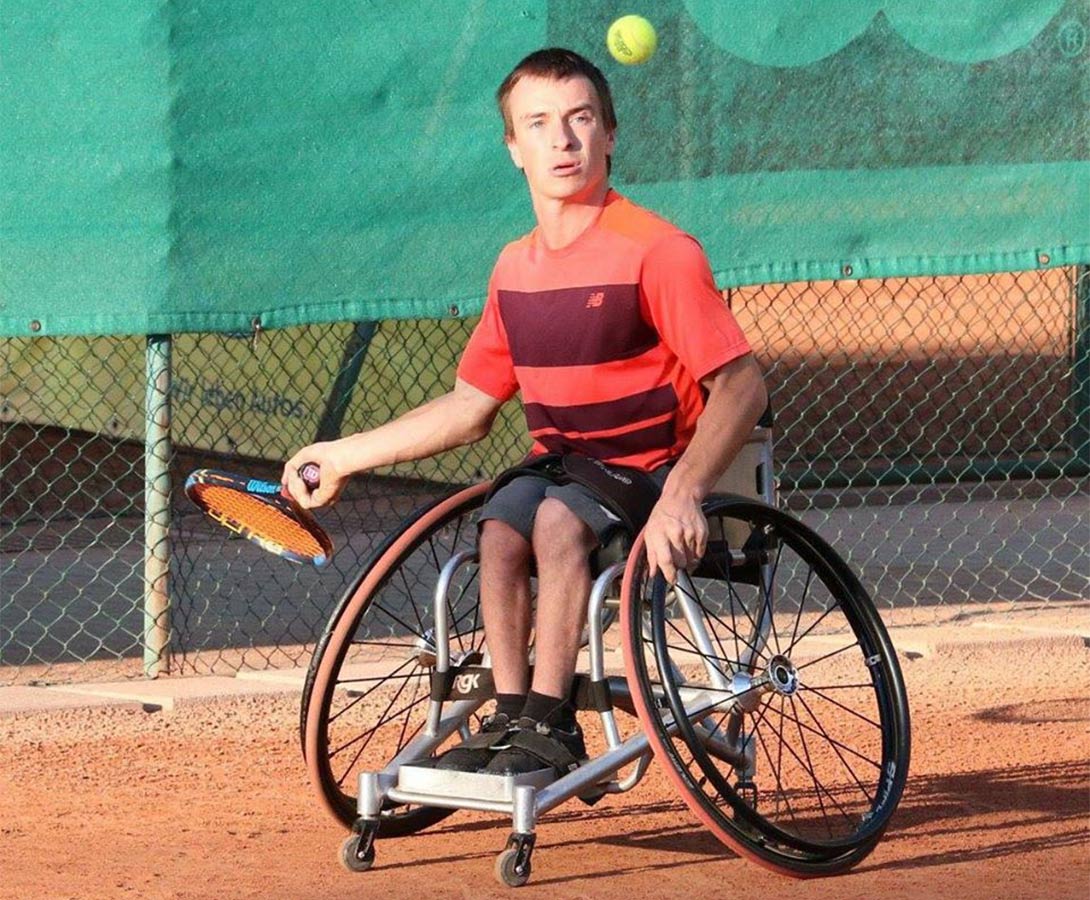 Given the current challenges related to COVID-19, Henry is taking each day in his stride, whilst prioritising his health and well-being and taking advantage of being able to work from home.
"This period is an adjustment for everyone; I have a compromised immune system and hypoplastic lungs, so I'm considered in the high-risk bracket for COVID-19," says Henry.
"I have appreciated the sleep ins, but the lack of human interaction has been challenging during the day – I do feel safe at home though and have been watching more ABC news than I can ever remember.
"My neighbours have also been amazing, they've offered to help with groceries, and invited me over for a social distancing dinner, which was incredibly tasty!"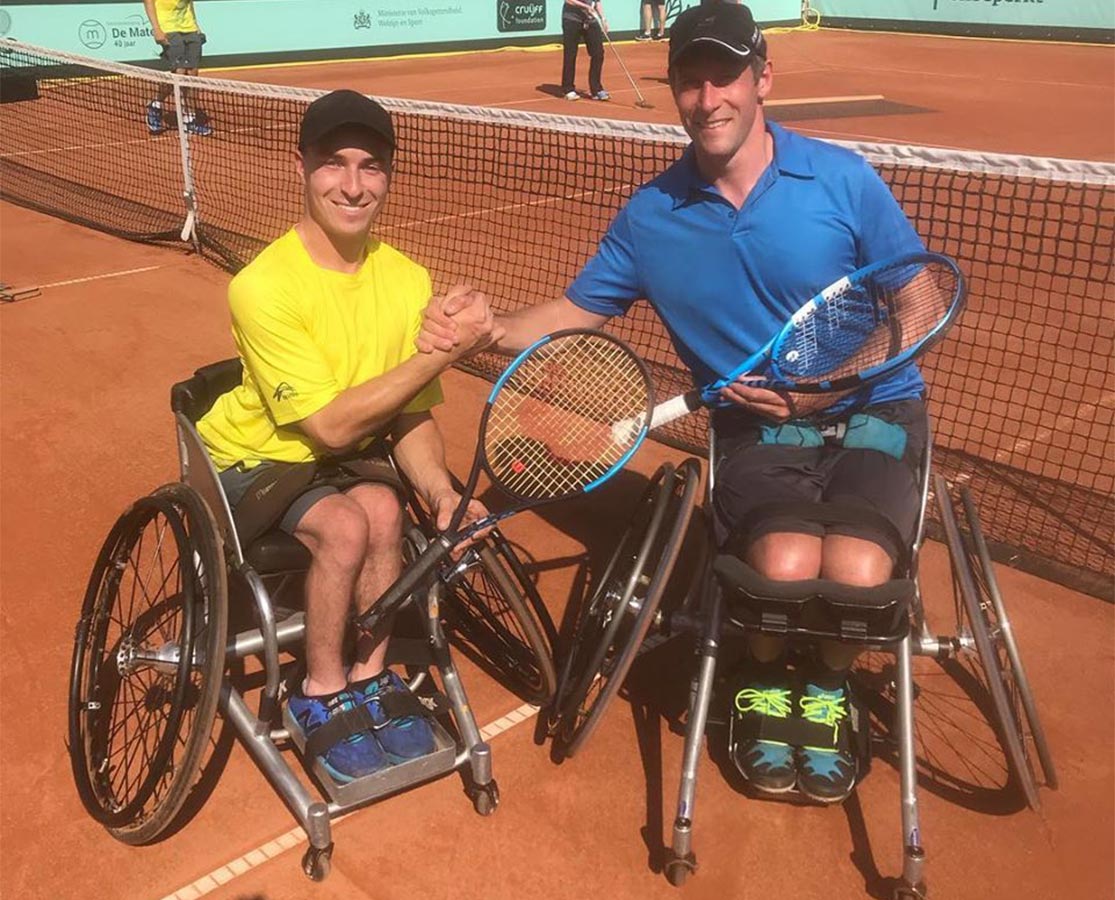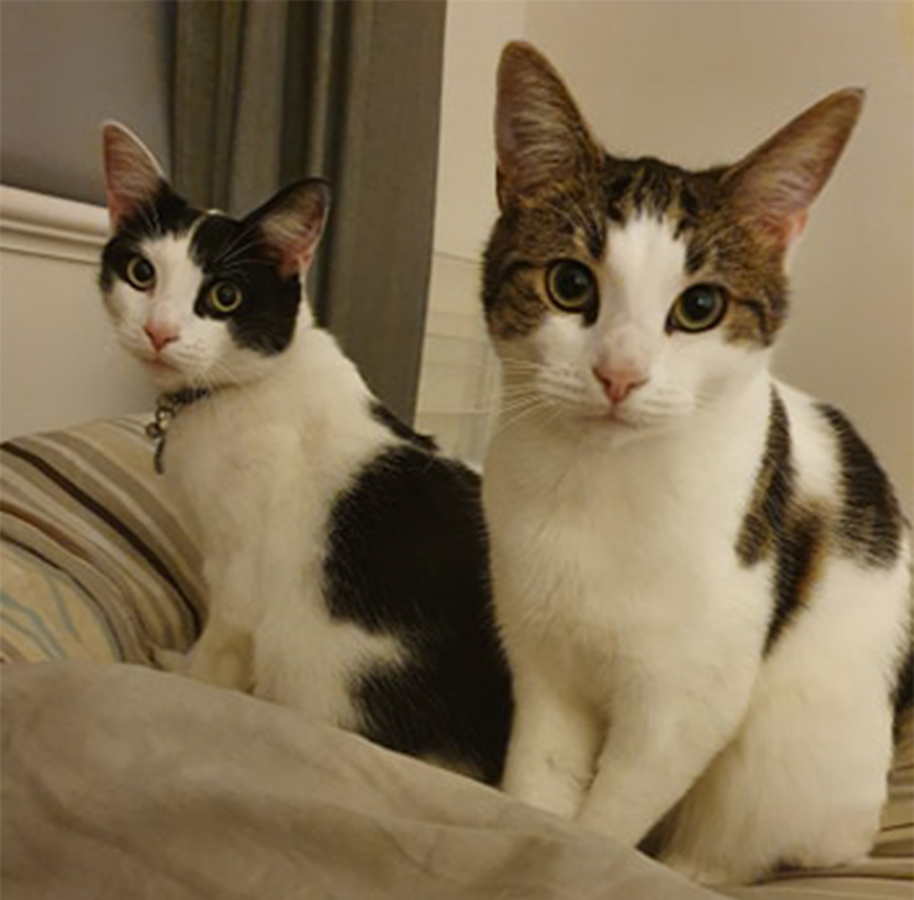 With his positive attitude, physical abilities on the tennis court and a Bachelor of Journalism from The University of South Australia, the world really is Henry's oyster and he's taking full advantage of it.
If you would like to learn more about how Novita's therapies can help you to achieve your goals like Henry is doing, please click here. If you would like to know more about how we are still delivering the same great services safely during the COVID-19 pandemic, please click here. Alternatively, you can give us a call on 1300 668 482.