Stories
Jacob is smashing his goals at Novita's Whyalla hub!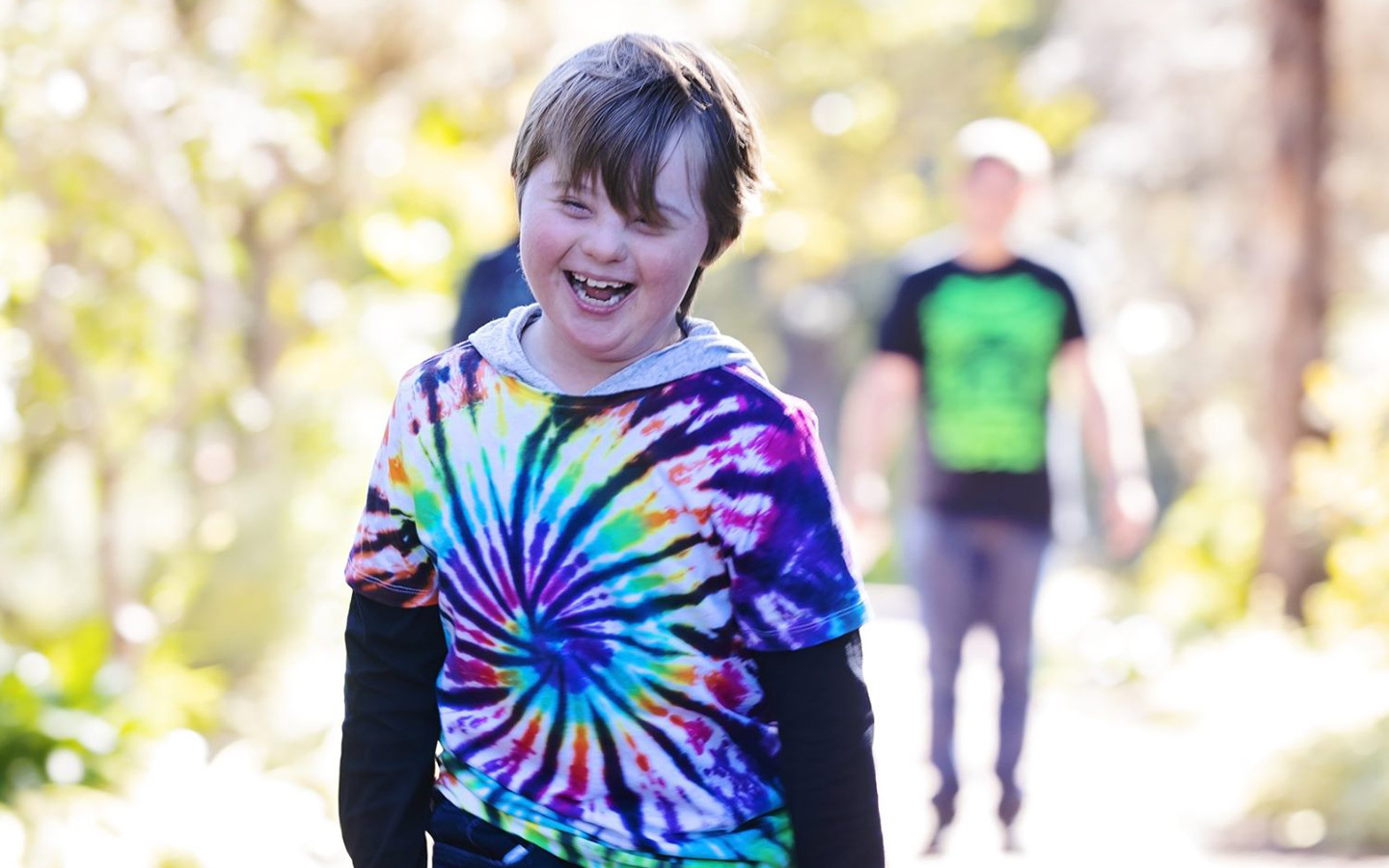 For the last eight years, Jacob Barlow has experienced many benefits from attending Novita's Whyalla hub, having utilised a broad range of services including speech pathology, occupational therapy, individualised support, positive behavior support and psychology. From first steps to first words, reading books, improving his communication abilities and developing throughout his young life, Jacob's mum Rachel credits his success to the ongoing support he's received from Novita.
"Jacob has probably had one of the longest journeys of any Novita client in Whyalla because he's been with Novita ever since the NDIS came in – about eight years ago now," says Rachel.
"Jacob learned to walk and talk with Novita. We originally had hospital help, but it was too inconsistent – just as we got to know therapists, we would have someone new again."
"Novita therapists had a really sound knowledge of Down syndrome and that has been great – Jacob has actually had one of his therapists since birth," she says.
Rachel attributes the success that Jacob has experienced to the family-centred approach that Novita's therapists have taken to make long-term behavioural changes in Jacob's life. These changes have ultimately impacted positively not only on Jacob, but his whole family including Rachel's husband and daughter.
"Novita has been really good at providing the whole family with support and different tactics. It's not just relative to Jacob, but it's also about us and how we approach him and his sister. As an example we all have the opportunity to speak with Novita's psychologists because it's a family thing," says Rachel.
Novita has always provided Jacob's family with the support they've needed at a variety of different stages in Jacob's life.
From supporting toilet training early on, to instilling bedtime routines, Rachel says that without the support of the Novita team at Whyalla, she "wouldn't have been able to do it."
More recently Jacob has developed his reading skills, making significant progress in his ability to communicate what he's reading with others, jumping from level 7 to a level 17 in the space of two weeks.
"Although Jacob could probably read for a long time, we've noticed great development thanks to speech pathology support, which has enabled him to reach a point where we can understand what he's reading," says Rachel.
During the onset of the COVID-19 pandemic back in March, Rachel says that Jacob and the family benefitted greatly from service delivery via telehealth.
"During COVID, we isolated a bit earlier than others because with Down syndrome there are a lot of associated issues with illness, so the occupational therapist and physio came up with a plan of what to do. We sent the physio through what resources we had at home and then Novita worked with us on a plan of what we could do over Zoom," says Rachel.
"We Zoomed weekly and got to involve Jacob's sister, which was great while also putting our minds at ease as we didn't need to have direct personal contact. In the past we would have had to miss appointments due to sickness, so being able to keep them because we can do the sessions at home has been great."
If you live in Whyalla or surrounding areas and are interested in receiving Novita's services, you can contact us directly on 1300 668 482 or email us: services@novita.org.au