Stories
Murray Bridge Staff Profile – Shaidan Philp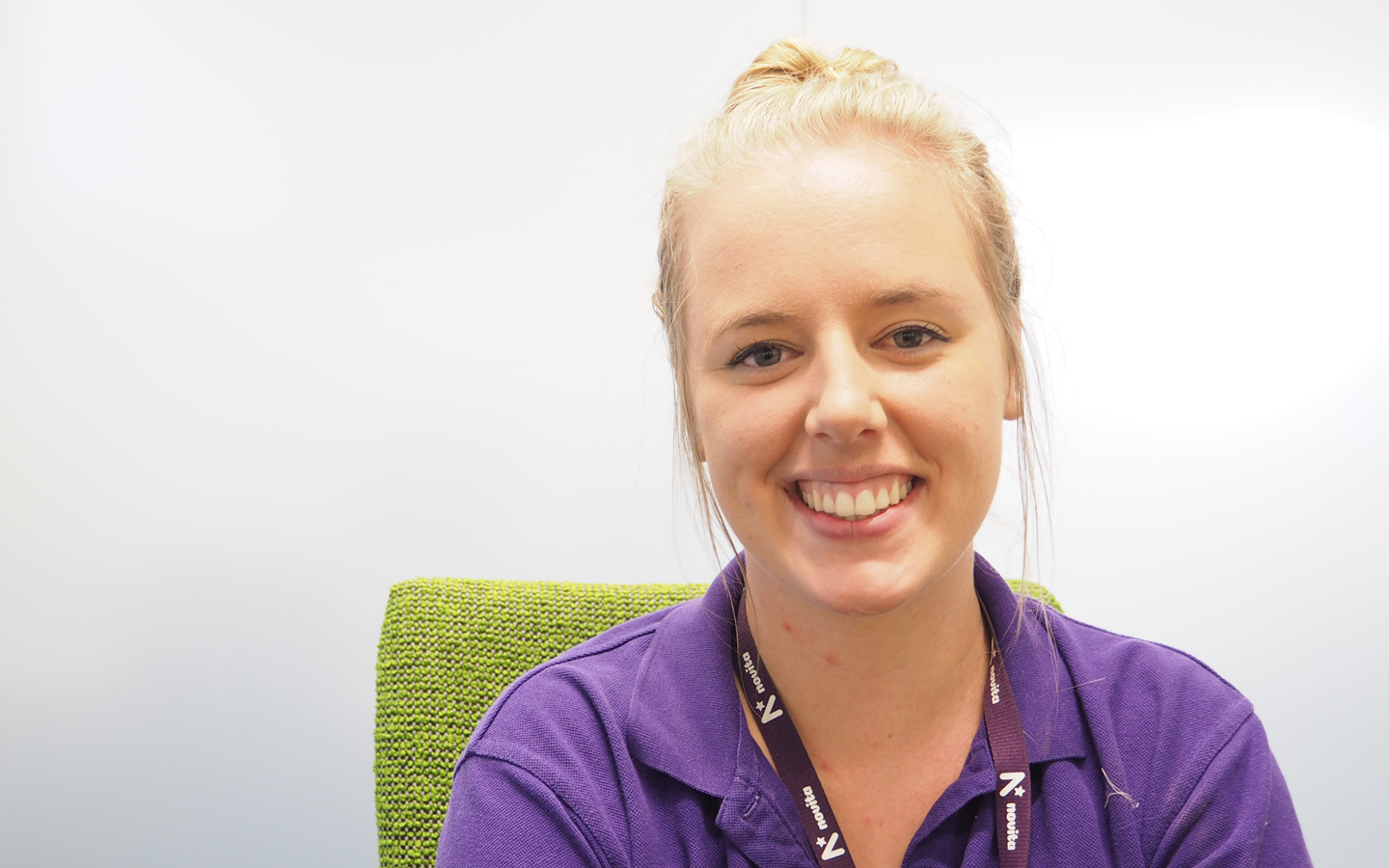 Shaidan aims to do the best for her community
Speech Pathologist Shaidan Philp is a member of the therapy team at Novita's Murray Bridge hub, and as a local wants to provide the best services possible for her community.
"Everybody knows everyone, and as a local I do my best to support the families in my community to reach their goals."
Shaidan was the first staff member appointed to the new Murray Bridge hub when it opened in May 2018.
"Being the first on board when we opened last May certainly helped me to become very organised," she said.
"The Murray Bridge team has been supporting kids and young people since we opened this hub, and now we're starting to see more adults, especially as they gain access to NDIS Plans. More and more adults and young people are being referred to us every day."
Shaidan says her role as a Speech Pathologist covers much more than supporting people with their language and communication skills.
"Speechies like myself provide support around not only communication, but also social skills, feeding and mealtimes, literacy, and behaviour."
"Novita takes a multi-disciplinary approach to supporting kids, young people and adults living with disability, so I am able to recommend additional supports and options to families when needed.
"The therapy team here at Murray Bridge works closely together to make sure people living with disability in this region get the services they need to achieve their goals.
"It's a real team environment here, which is one of the great things about Novita."