Stories
Parafield Gardens Staff Profile – Daniel Francis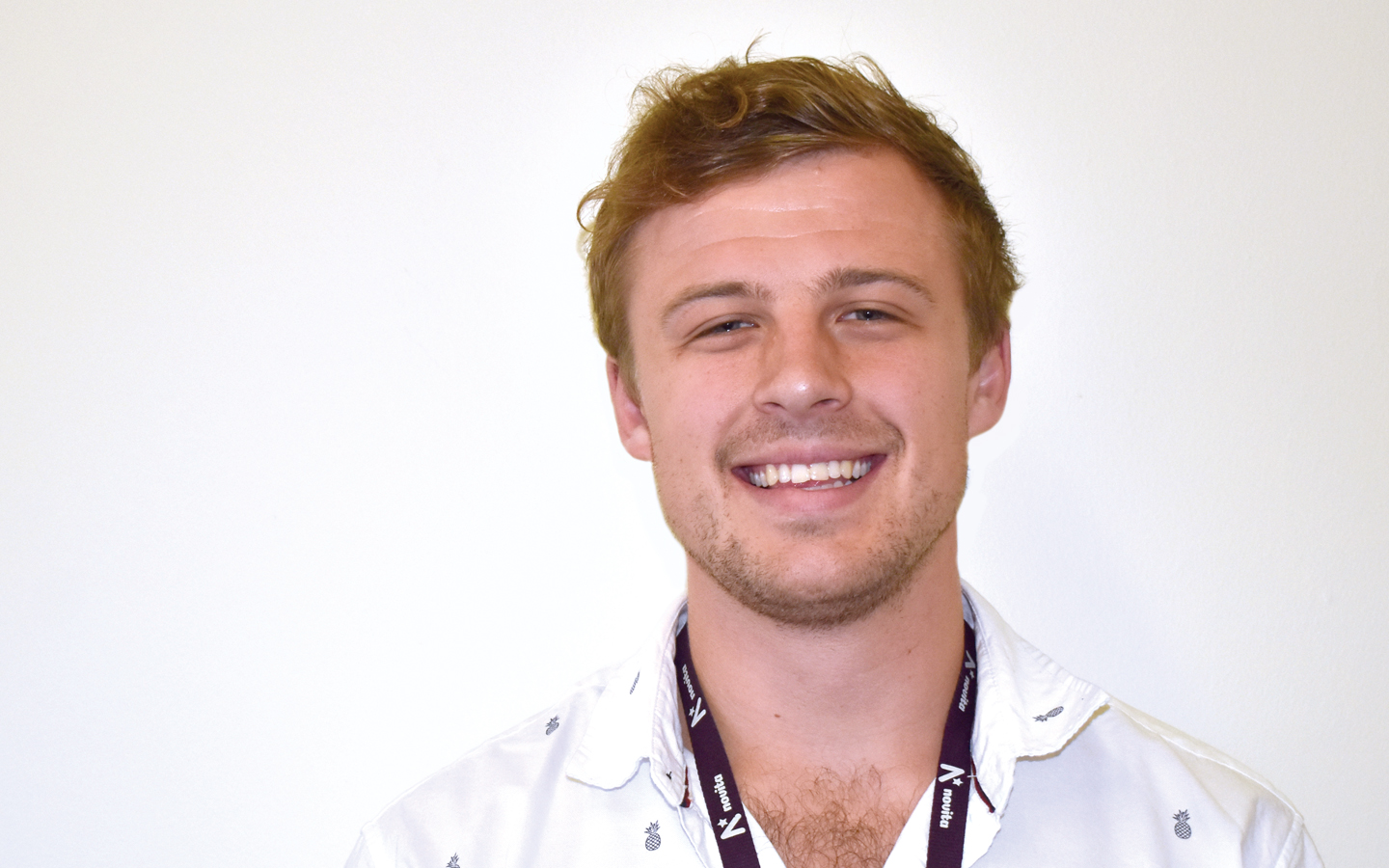 Supporting people with everyday life skills is a passion for Daniel
Occupational therapist Daniel Francis works with people living with disability to support their everyday life skills.
Based at Novita's Parafield Gardens hub for more than two years, Daniel has a particular passion for working with kids to develop their gross motor skills so that they can enjoy activities that need large body movements.
"Occupational therapy focusses on the things that people do in their everyday lives, whether it's supporting kids with dressing and eating, to developing important skills like catching a bus or learning how to go shopping," said Daniel.
"I personally love supporting kids with their gross motor skills through fun activities such as animal walks, using a scooter board, and even going outside and playing basketball."
Daniel said seeing the change in the kids he was working with could be rewarding and surprising.
"There are kids who develop from not being able to recognise their own name to not only writing their own name, but also writing words like 'mum' and 'dad', and there are kids who learn how to tie their own shoelaces and get up in the morning and get ready without any help from their parents," he said.
"Seeing kids who start off with no friends in the playground learning how to interact with others is really rewarding.
"There have been times when I've caught buses with children to help them learn how to use public transport, so being able to work with kids in that natural environment is amazing.
"We also work closely with schools and teachers, especially for kids who need support to attend school or kindy, and we talk to principals and parents to make sure everyone who interacts with a particular child is using the same approach."
Daniel said collaboration between the team at Parafield Gardens helped to get the best outcomes for Novita's clients and their families.
"All the therapists work together and we integrate everyone's roles to make sure we take a multi-disciplinary approach to developing therapy programs for our clients," he said.
"I've been at Parafield Gardens for just over two years now, and I just love it. You learn so much having the other therapists across the different disciplines around the office, and being able to visit home and school environments is just amazing."