Stories
Port Lincoln Staff Profile – Guy MacGillivray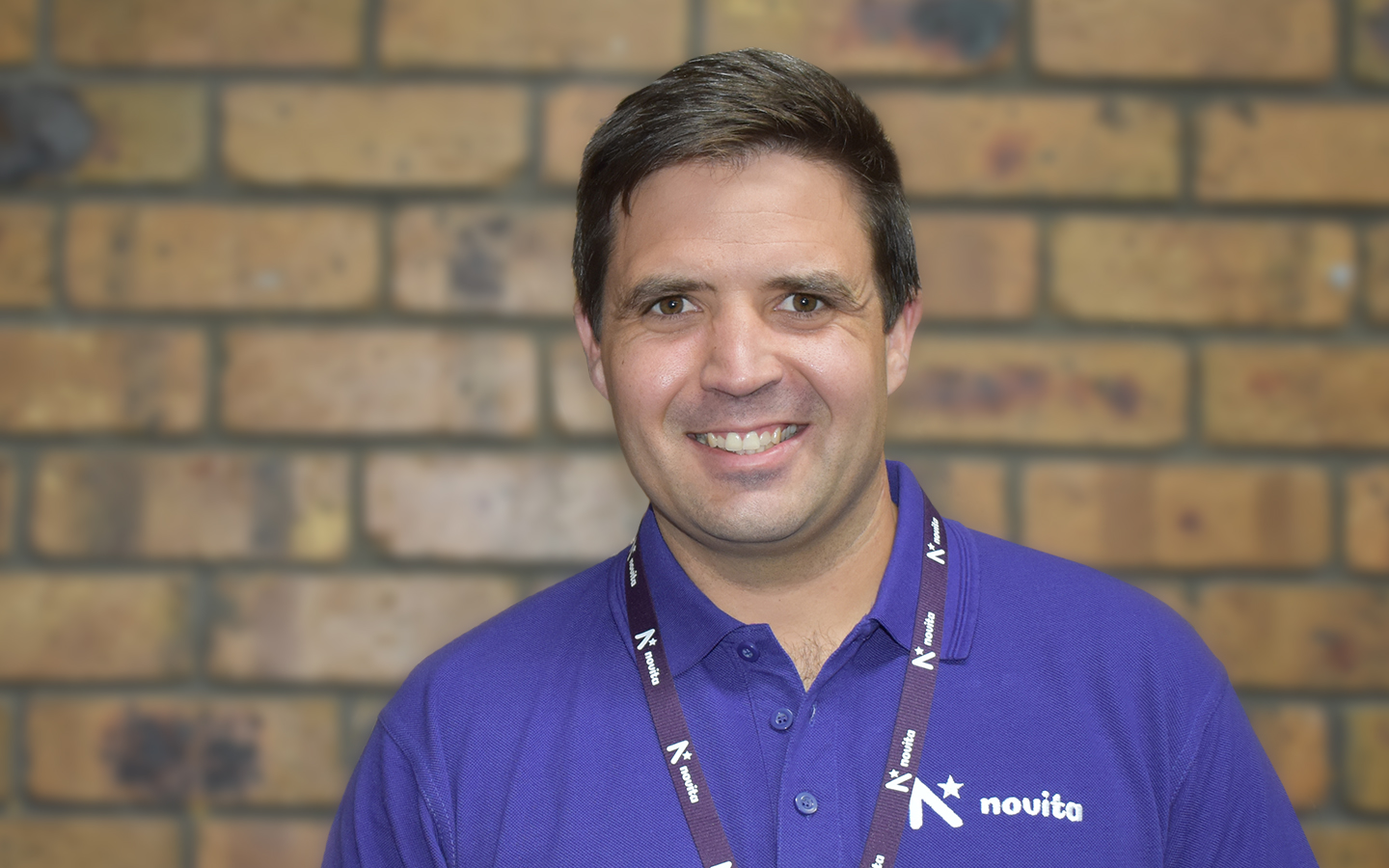 Social worker Guy supports families to overcome barriers and challenges
Supporting people living with disability and their families in the Port Lincoln region to overcome barriers and the daily challenges of life is a major focus for Novita social worker Guy MacGillivray.
Guy – a member of Novita's Port Lincoln team for four years – said his role was quite broad, and included supporting local families to navigate the National Disability Insurance Scheme (NDIS).
"The main aim is to work with kids, young people and adults living with disability, along with their families and carers, to overcome some of the barriers and challenges they have, including transition to school, or finding housing, or employment issues," said Guy.
"I also support families to work their way through the NDIS and remove some of the barriers that make it difficult for people living with disability to achieve the best possible outcome through their NDIS plan."
"Navigating the NDIS is constantly a challenge. The Scheme is always developing – it's very different today from what it was when it started. It requires me to stay on top of it so I can support clients and families to navigate the Scheme."
Guy said he had been working with some of his clients for a long time.
"One father and son have been clients of Novita since the child was very young. Now he's a young man, and we've been with them their whole journey – from the days when the State Government funded disability services, to today under the NDIS.
"We've supported them through school, and into employment, and through Novita's Day Options program after school. Every year has been a different experience for them, and we continue to work with them to make sure we get the best outcomes."
Guy said Novita's group therapy for kids and young people was among the services provided through the Port Lincoln office.
"The main benefit of therapy groups is that the kids interact with each other – the groups deliver a very important social aspect of bringing kids together that wouldn't normally interact," he said.
"They may not be from the same school, or they may be in different age groups, but the groups bring them together to do the same activity, and they all benefit from doing that same activity.
"I run a group and we play board games, so the kids learn how to take turns and they learn how to manage winning and losing. The dynamics of the group are very different than one-on-one therapy."