Stories
Summer achieving her goals with Novita's support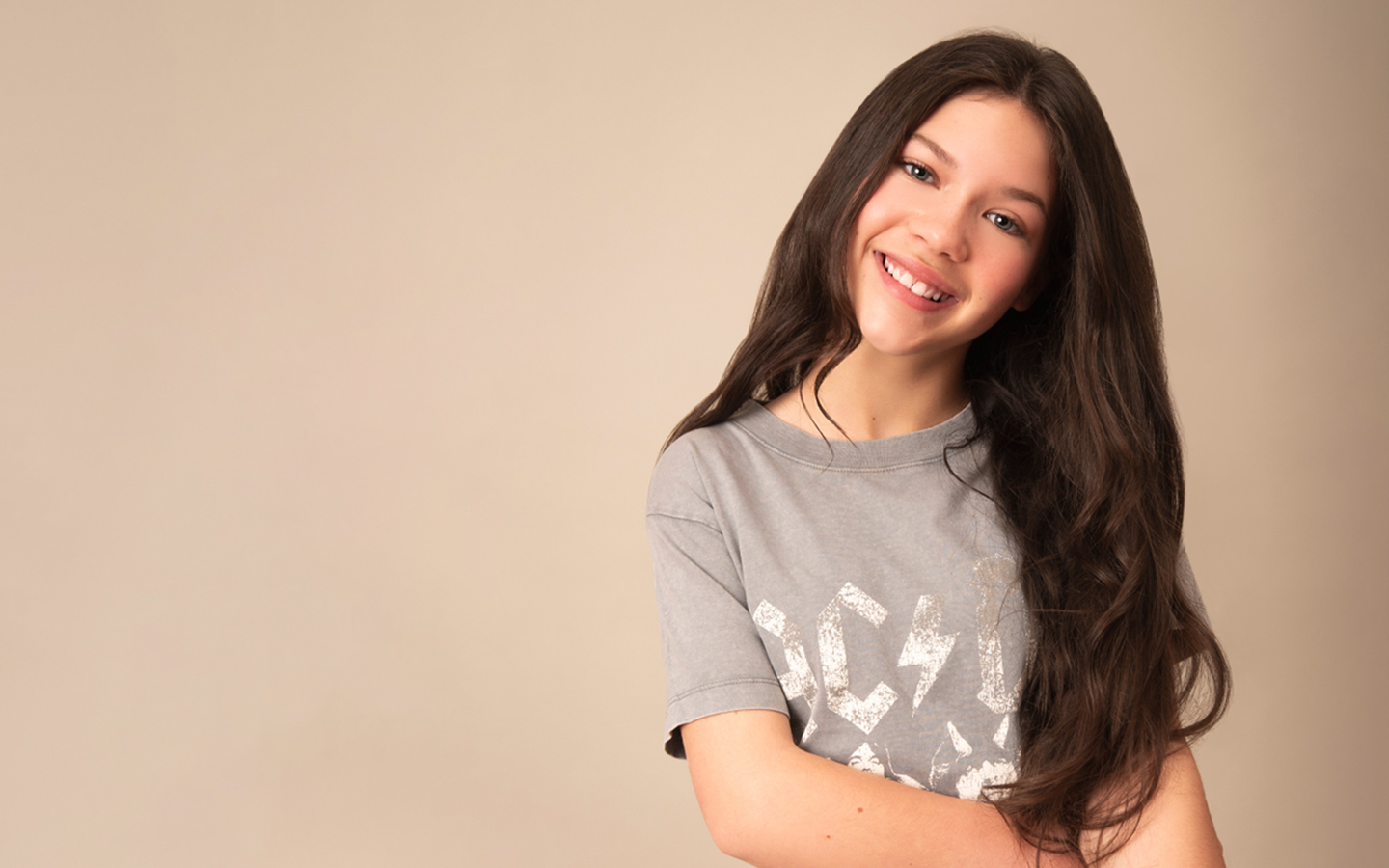 Athlete, musician, school captain and model – there's very little 12-year-old Novita kid Summer Probert can't achieve when she puts her mind to it.
However, despite everything she has achieved across all of the activities in her life, Summer instead has her sight set on a career in health care.
"I want to be a midwife when I grow up. I want to be able to give the gift of life to other people," she says.
Summer lives with cerebral palsy (right side hemiplegia), and has been supported with physiotherapy, occupational therapy, orthotics and other Novita and NovitaTech services and supports for the past seven years.
She's the youngest of five children – her brothers and sisters are all adults – and her mother Angela Probert says Summer has grown up in an environment of mature conversations.
"She is a very confident, level-headed and sensible kid, and she holds her own in our family conversations at home," says Angela.
"She can achieve almost anything when she puts her mind to it, and we have never put anything outside of her scope. If she says she wants to try something, we try it, and we adapt it if we need to."
During the past year Summer has been the school captain, as well as being a house captain for her school sports team. She has competed in SAPSASA athletics, and won her events within her disability category.
Australian Paralympian Katrina Webb OAM – who lives with cerebral palsy and won Gold, Silver and Bronze medals in athletics at three Paralympic Games – is a family friend and has been a mentor to Summer since she was very young.
"That has been amazing for Summer, as she gets to look at herself through the eyes of someone she admires and is able to see the endless possibilities that she is able to achieve in her future" says Angela.
Angela says Summer also seems to have a natural ability and flair for music.
"She started to learn the guitar, and after only two lessons she was upgraded to Grade 4 because she picked it up so quickly. She's now dabbling with the drums, but hasn't had any lessons yet," Angela says.
Summer says a family visit to their home-town of Mildura sparked her interest in the drums.
"We were staying at a friend's house and I was sleeping in a room with a drum kit, so that's when I really started liking the drums. I don't think I'll play in a band, but I can see myself playing the drums if I have a kit at home."
Summer also sang in the school choir, was in the school play, and has been a member of the Rock Crew, which is a group of around 50 primary school students that visit other schools to put on music and dance performances.
She also has interesting taste in the music that she likes listening to. "I like listening to old bands like AC/DC and Queen – that is definitely my dad's influence," she says.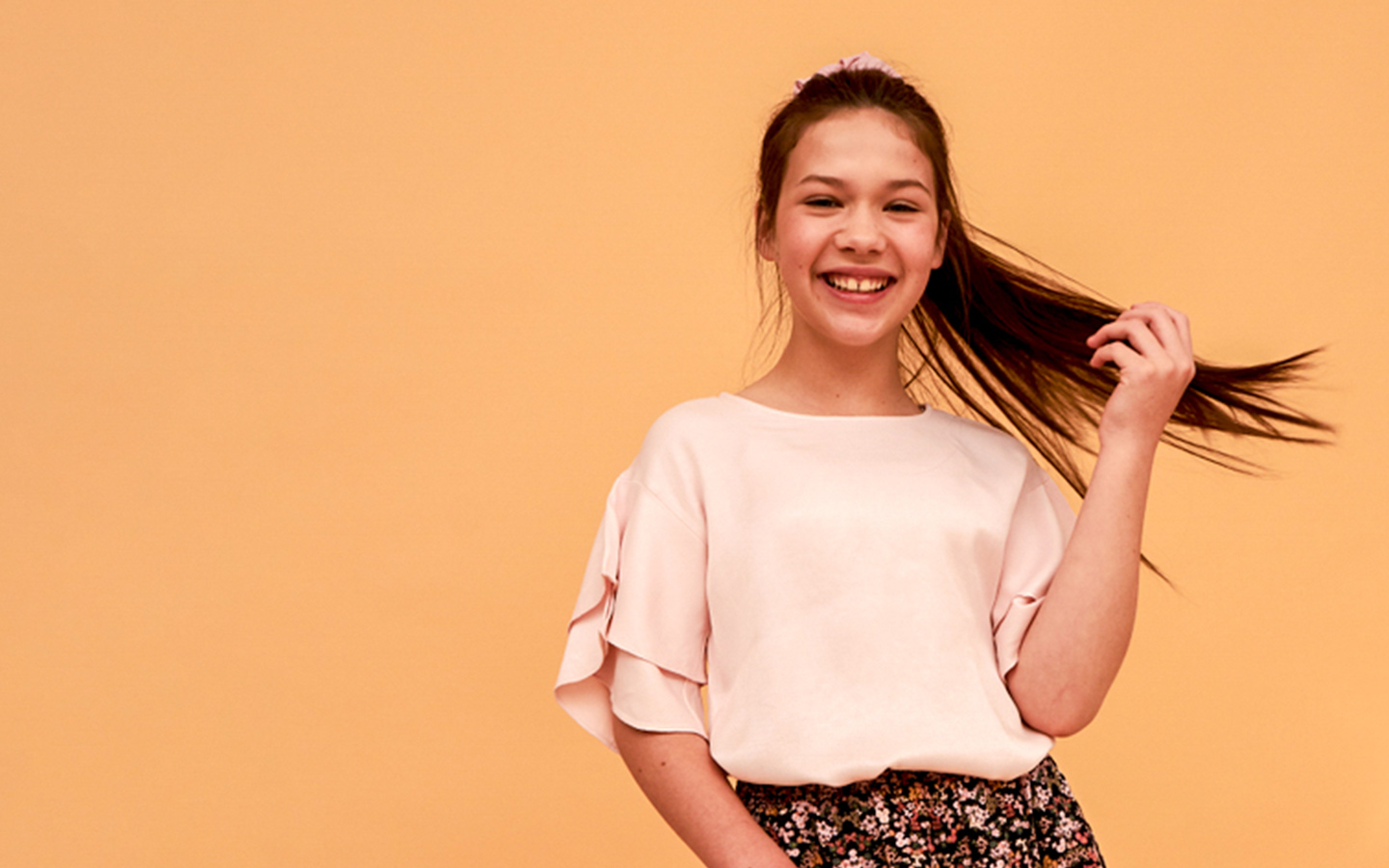 If Summer's athletics, school and music achievements aren't enough, she has also won a modelling contract.
"Summer won a modelling contract with the Adelaide and Melbourne-based agency Pride Models last September, and they have really embraced her for who she is, for her abilities, looking past her disability. They've even completed photoshoots in which she is wearing her Ankle-Foot Orthotics (AFOs) – it has given her so much confidence," says Angela.
"But Summer also understands that the modelling is only a small part of who she is, and it doesn't define her. The agency has been a wonderful avenue for her to learn the importance of a balanced life, championing confidence, self-care and providing a platform in learning how to navigate public appearances.
"As her parents we are grateful to Pride Models, they have been very supportive of her."
Summer says she enjoys the modelling.
"I definitely enjoy doing modelling. The agency is so nice and they really just let me do what I want when it comes to the photos. They let me freestyle a bit, and if they want a specific photo they ask me really nicely – and they're super fun," says Summer.
"It gives me a lot more confidence because I think sometimes I compare myself to other people and being able to say 'yes, I'm a model' gives me a bit more confidence."
But it's a career as a midwife that Summer is determined to achieve.
"She's been saying that for a few years now, and it continues to ring true," says Angela, who along with being Summer's mum, has a background as a social worker and manages the team at Novita's Elizabeth therapy hub.
"All of the great support Summer has received through the years drew me to want to work with Novita, starting with the organisation two years ago as a social worker in the Parafield Gardens team," she says.
"I would love to take this opportunity to thank Summer's therapy team and for constantly supporting her in meeting her goals and to become the young lady she is today!"
Summer, who turns 13 in February, is looking forward to her first year of high school in 2022 – and her dad won't be far away.
"I'll be in Year 7 next year so it's my first year of high school, and I'm especially looking forward to it because my dad will be moving to high school with me. He's a teacher at my primary school and he's moving to my high school next year," she says.
"It's really fun having my dad at school, especially if I've forgotten something or if I need help with anything. He's a great help with my homework because he knows the school curriculum."