Stories
Unique laboratory delivers confidence for people living with disability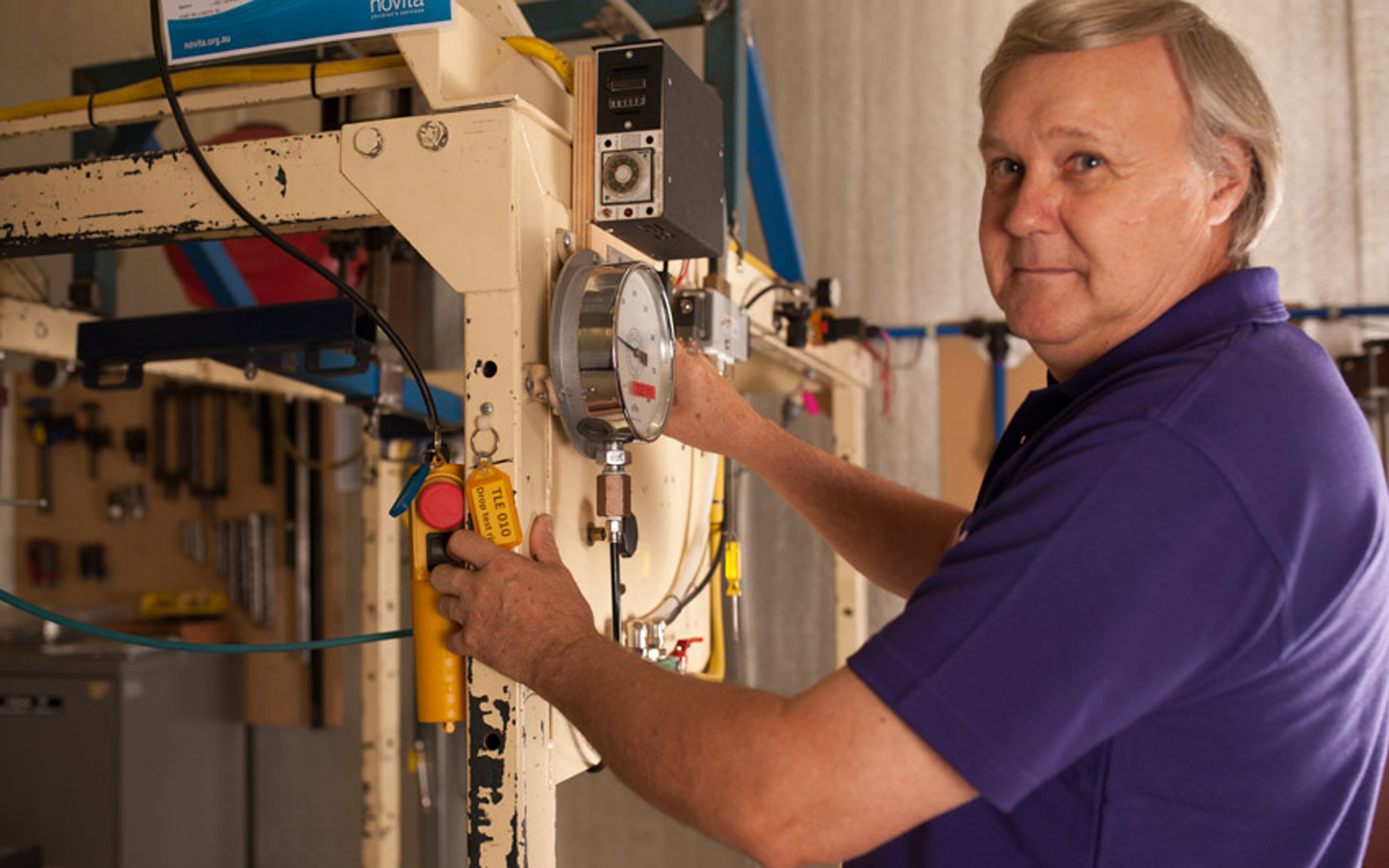 Behind the scenes at Novita's Regency Park headquarters is a unique laboratory that tests the vital equipment that people living with disability rely on to support their independence.
The Novitatech Test Lab – the only lab of its kind in Australia accredited by the National Association of Testing Authorities (NATA) – has been testing medical and disability products for local and international manufacturers and suppliers since 1989.
Many of the products that have been carefully analysed and given the tick of approval by the Test Lab are used by Novita clients, so our kids, young people and adults and their families can have a high level of confidence that they're using top quality and reliable equipment.
Senior Test Technician Wayne Wurfel said the Test Lab grew out of a need to ensure the wheelchairs and other equipment that Novita prescribed for clients were fit for purpose.
"We didn't really know whether the equipment met any particular standards or requirements, so Novita staff started conducting in-house testing to make sure the products were suitable for our clients," he said.
"The Test Lab pioneers developed their own testing methods, and eventually it led to a formalised process which gained accreditation through NATA. As a result, the scope of our accreditation and the number of products we could test increased.
"Over the years we've maintained the NATA accreditation and further increased our scope to cover not just wheelchairs but nearly all medical disability products – particularly the type of equipment we prescribe ourselves – but also other things that meet the requirements for the disability sector.
"We test a fairly wide range of products including manual and powered wheelchairs, scooters, hospital and nursing home beds, walking aids and frames, and prosthetic devices such as artificial knee joints."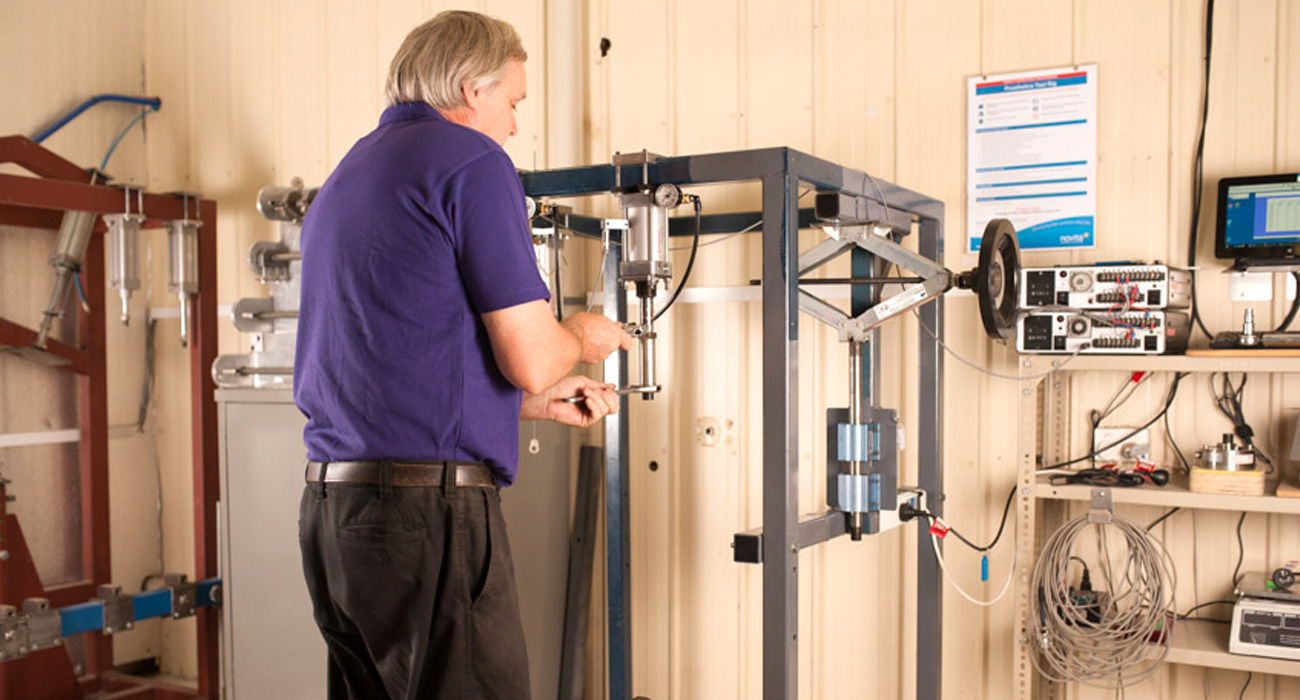 Wayne said manufacturers and suppliers from around the world now came to Novita's Test lab for accredited testing.
"We work directly with the manufacturers after they've produced a piece of equipment and test it to give it certification to an Australian or international standard, or we work with suppliers who import and on-sell disability products here in Australia," said Wayne.
"What we do is a test to recognise Australian or international standards. We have the authority to give compliance based on those standards. There are very few test labs that can do this sort of work, so it's a unique part of Novita's operations.
"Predominantly the Test Lab focusses on mechanical testing for strength and durability. A lot of our testing involves extended durability testing where we try to simulate five to seven years of normal use. This gives us a lot of knowledge about how a product is going to perform long-term.
"We can also work with manufacturers to assist with product development. If a manufacturer comes to us and wants to do some pre-production testing to see whether their design is going to meet strength and durability requirements, we'll work with them to confirm their design before they go into production.
Novitatech General Manager Mark Stewart said the Test Lab staff could also visit clients to verify the condition of their current equipment.
"For example, we get invited to rehabilitation centres to look at their beds, so we can give them a report on the safety of the beds and other equipment. We don't perform tests as such, but we can inspect and provide a report and advice about safety," said Mark.
He said the NATA accreditation gives the Novitatech Test Lab significant credibility.
"We're accredited with NATA for specific items of disability and rehabilitation equipment, but we can also test anything out of our accreditation scope, with the only condition being that we can't put the NATA stamp on our report," he said.
"Manufacturers and suppliers will ask us to test products that are outside of our scope because they know our lab will deliver credible and reliable testing and reports.
"Our customers – and our clients – can have confidence that our expertise as an accredited testing facility and the methods that we use will deliver satisfactory outcomes for them."