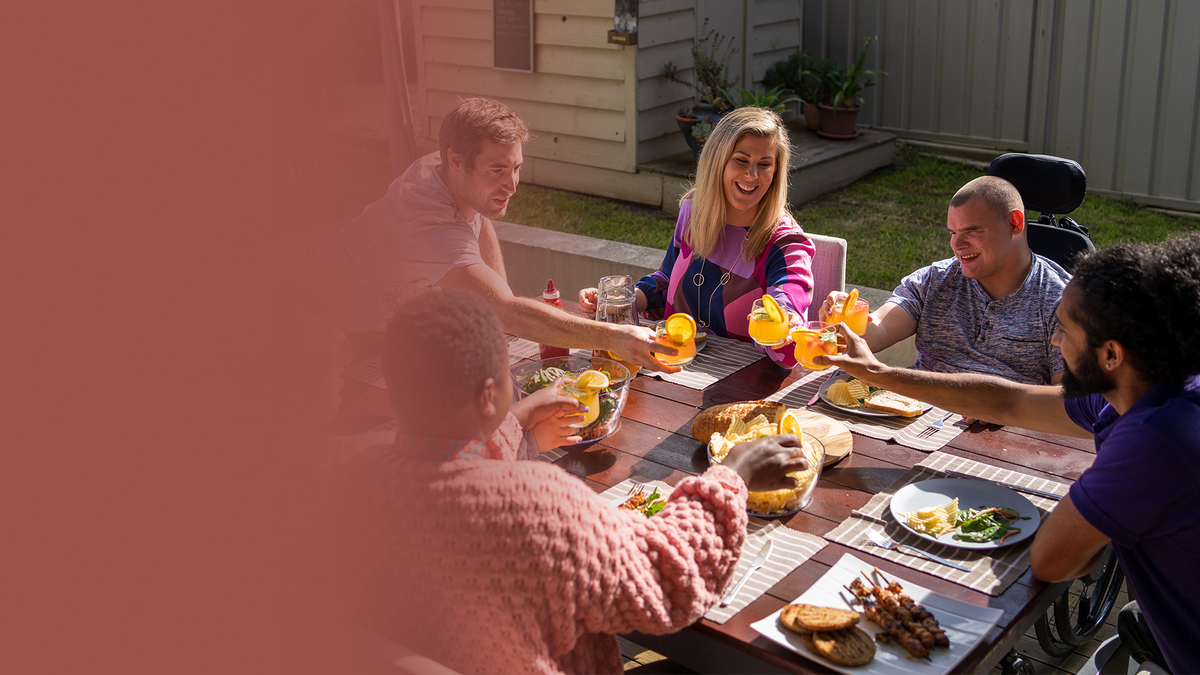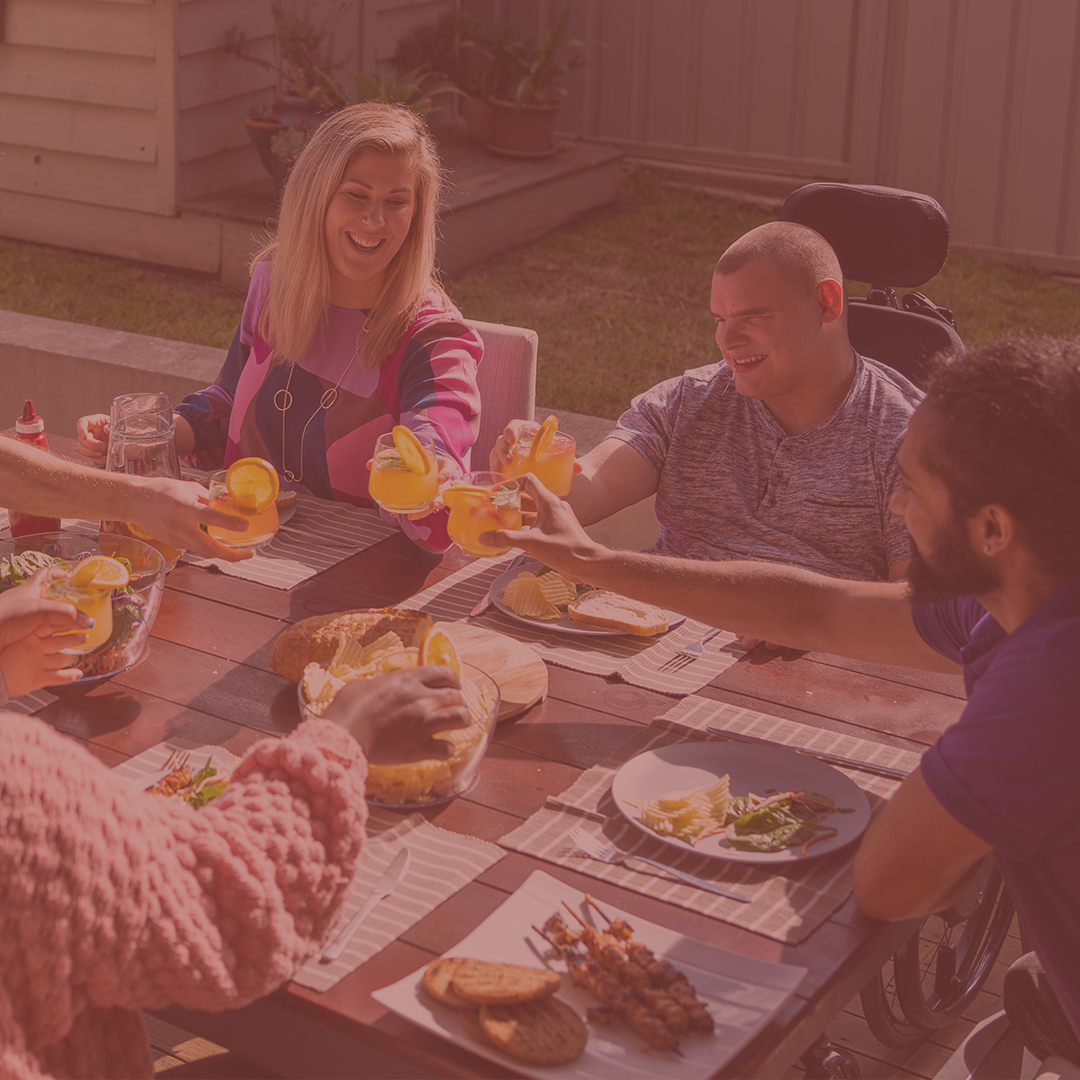 Book your FREE
one-on-one consultation
Supported Independent Living
Secure now
Your trusted provider of
supported independent living.
Our mission is to empower individuals living with disability, promoting their autonomy and independence.
For a limited time, we're offering a free one-on-one consultation where you and your loved ones can discuss your unique needs and explore the services we offer within Supported Independent Living (SIL.)
Booking a Free One-on-One Consultation
During the consultation, our team will conduct a comprehensive assessment of your current situation, taking into account your living environment, daily routines, and support requirements. This holistic approach allows us to provide targeted recommendations and solutions that enhance your independence.
We understand that personalised attention is crucial, as everyone's needs are different. From the moment you book a consultation, our dedicated team works diligently to prepare for the meeting. We gather relevant information and take the time to understand your individual circumstances and goals. This preparation enables our professionals to provide tailored advice and solutions during the consultation, ensuring you receive the utmost attention and support.
Open the door to a collaborative partnership
Our professionals are highly experienced in the field of supported independent living. By booking a consultation, you gain access to their expertise, receiving valuable advice and insights to help you make informed decisions about your independence and well-being.
During the consultation, you'll have the opportunity to explore the wide range of services we offer. Whether you require assistance with personal care, household tasks, mobility aids, or community engagement, the consultation allows you to discover the breadth of support available and determine which services align best with your goals and preferences.
Booking a consultation with Novita opens the door to a collaborative partnership. We will support you throughout your journey, offering ongoing assistance, guidance, and resources to help you overcome challenges and thrive in your chosen living arrangement. It also provides a clear understanding of supported independent living services and their benefits. Our team will explain the various options and address any questions you may have, ensuring you have all the information you need to make informed decisions about your independence and support.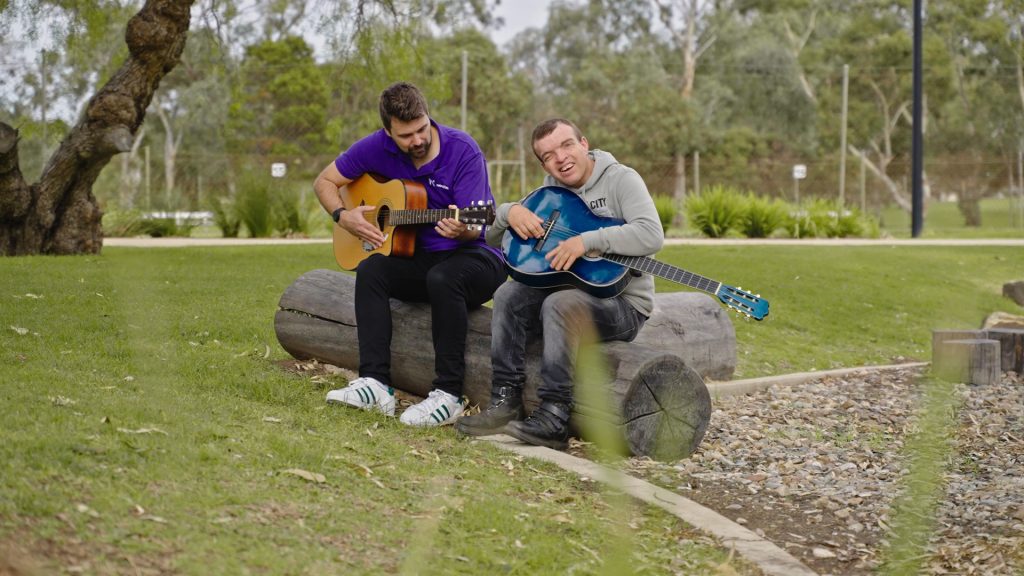 Book now
To book your consultation with Novita's supported independent living services, simply complete the quick and convenient online form below.
This significant step unlocks a world of possibilities, securing your appointment at your convenience.
Don't miss out on this valuable opportunity to discuss your specific needs and explore the comprehensive range of services available to support your independence.
We eagerly await your request and look forward to providing you with personalized attention and tailored solutions.