News
Navigating the pitfalls of too much screen time to support your kids development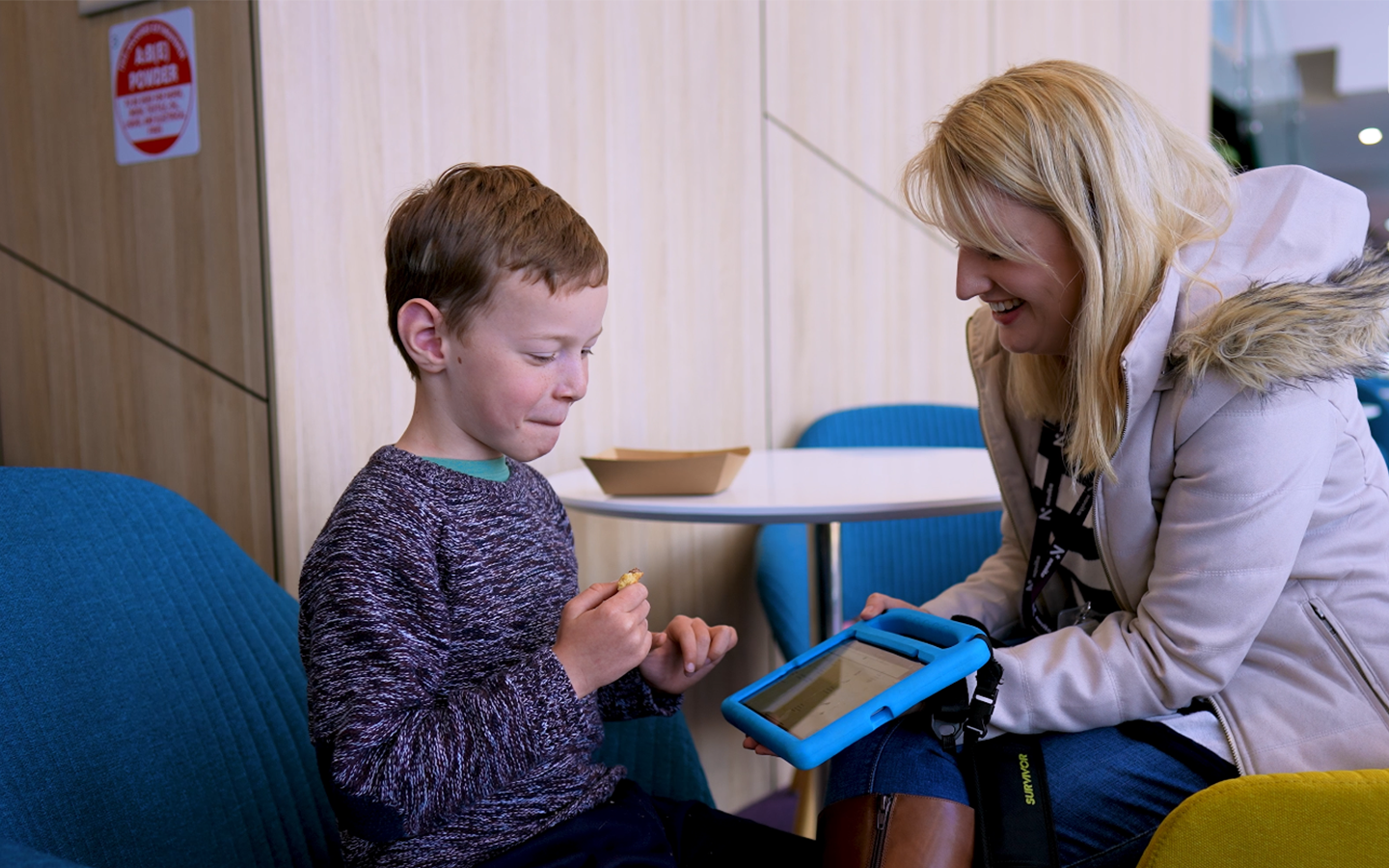 In Australia, the use of digital devices is growing, and many of us turn to screens to keep our kids entertained or distracted. It does the job – screens capture our kids attention quite easily, particularly those living with disability. And there is no doubt that kids living with disability rely on screens more than others. But how can this impact our kids?
Kids use digital devices for a variety of different purposes. Passive screen time refers to content that is consumed "passively" with little thought, engagement or interaction. An example of this may include your kids watching a TV show on Netflix or playing a game on a smartphone. Whilst these activities can be great for your kids learning, it's important to note that when consumed excessively, this can have consequences. Some of which may include; impacting kids cognitive, physical, psychological, emotional and social development. 
Concentration and focus are important cognitive skills that assist in the development of all kids. However, this can be significantly impacted by the constant absorption of screen content, affecting kids' already short attention spans.  
Excessive screen time has been linked to lower levels of physical health, with kids who spend more time in front of screens having higher obesity rates. It can also be associated with unhealthy eating habits, due to distraction and lack of focus on eating, where kids aren't always able to recognise when they are full.   
Too much screen time can affect the psychological wellbeing of kids and young people, with recent research indicating that kids who have 7 hours or more of screen time per day are twice as likely to show negative mental health effects. It is important for your kids to have regular breaks, connect with others and their surroundings to maintain a peaceful and calm mind.  
Some research suggests that excessive screen time can reduce kids' ability to read body language and learn social skills. These skills are important for their growth and development, so they know how to use and interpret both verbal and non-verbal cues.  
Prolonged use of devices can also impact the social development of kids and young people. When kids are locked into devices for extended periods of time, it leaves less room for activities such as play, or interaction with parents, caregivers and other kids. It's important to find a balance between screen time and real-life social interactions to promote socialization and interpersonal relationships. We recommend avoiding excessive screen time, particularly before bed, as this can disrupt sleep patterns.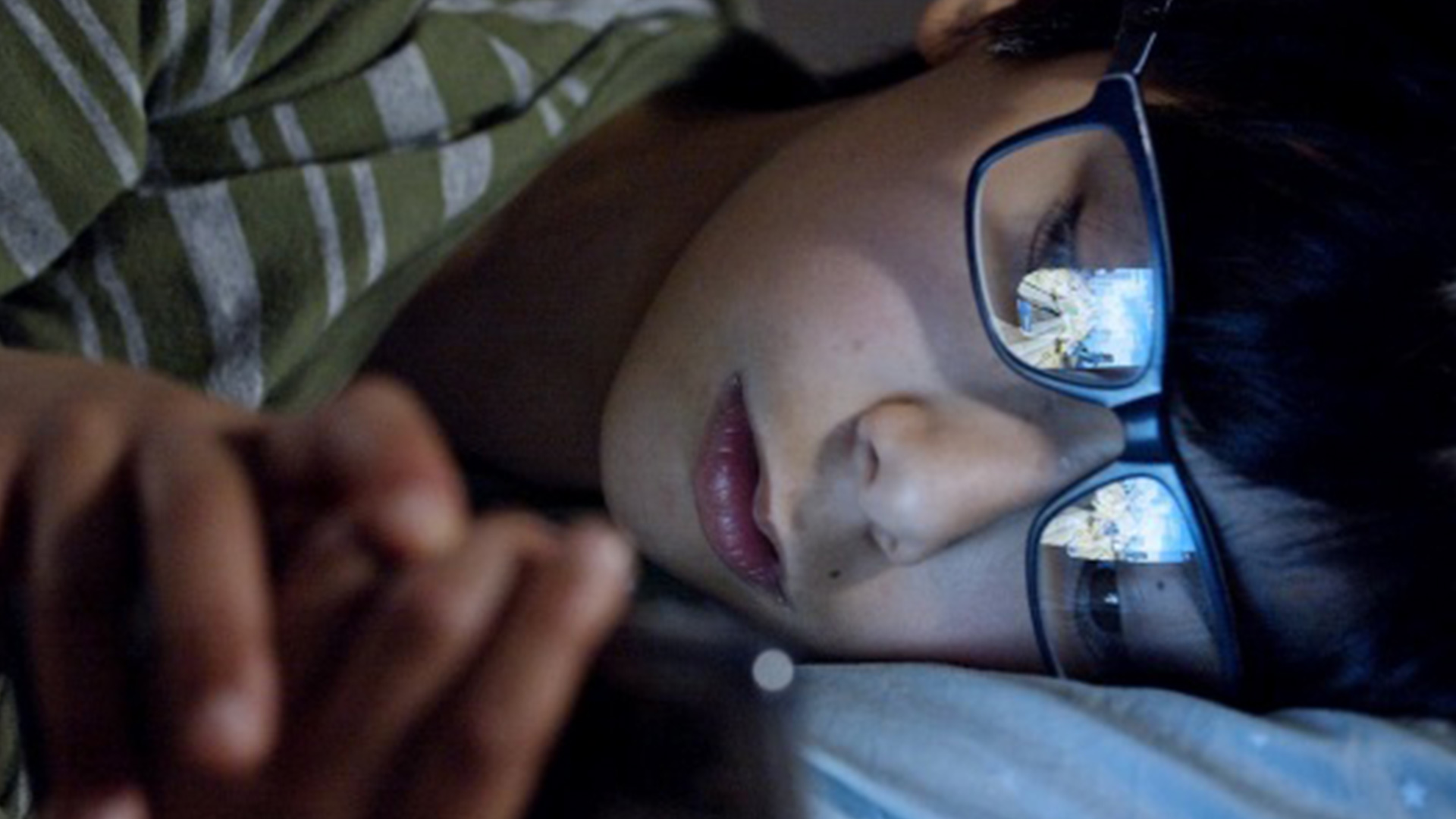 How to tell if your kid has had too much screen time
Digital devices aren't all bad news, but it's important to understand how they are being used, and to be aware that the over consumption of passive content that can lead to an unhealthy reliance on screen time.  
It is suggested that excessive use of screen time in kids, especially of a young age, is likely to lead to unhealthy outcomes in the future. However, there are some things you can look out for and prevent from developing in your kids. It's important to remember that these signs may not necessarily be solely caused by screen time but can be indicative of other factors. 
We recommend looking out for any of the following which may be warning signs of excessive screen time in your kids:   
Trying to use a device first thing in the morn­ing, right after they wake up

 

Com­plains or has a tantrum when you tell them it's time to turn off the device.

 

Sneak­ing a device or lying about how long they have been on the device.

 

Only laugh, smile or show signs of hap­pi­ness when using a screen or seems frus­trat­ed or anx­ious when not using a device.

 

Not inter­est­ed in oth­er things, espe­cial­ly things they used to enjoy.

 

Con­stant­ly ask­ing to use a device and keeps want­i­ng more and more screen time. 

 

Tired through­out the day or isn't get­ting enough sleep.

 

Physical symptoms such as com­plaining of headaches, eye or neck pain.

 
Improving online habits
The Royal Children's Hospital 2021 child health poll found too much screen time was parents' top health concern about their kids.  
In Australia, The Australian 24-hour movement set the National guidelines for screen time and recommends no more than one hour of screen time per day for two- to five-year-olds. For five- to 17-year-olds it is no more than two hours of inactive screen time per day (not including schoolwork).
*This is to be used as a guide only and screen time will come down to the individual.  
We recommend establishing a balance when it comes to screen time. This may require cutting down some screen time, which can be hard for some kids with screens being such a large part of their daily routines. But you can support your kids by educating them on how too many inactive activities such as sitting down on a phone, can affect their overall health. We recommend encouraging them to participate in other more active activities to support their health and wellbeing.  
Novita Speech Pathology Clinical Lead, Amelia Edwards takes an individualised approach to supporting clients to transition away from screen time if necessary. "I think we need to understand that there's not a one-size fits all approach to guidelines around screen time. We need to work to find the right balance for the individual." – says Amelia.  
Our top 5 tips for addressing excessive screen time with your kids:
1. Monitor use of digital devices
By monitoring the use of digital devices, you can better understand how your kids are using screens and implement guidelines to follow as necessary.  
2. Set routines and clear boundaries  
Establishing routines early on can assist with managing the use of passive screen time. For example, a kid might get to watch one episode of Play School a day, or 30 mins of TV after dinner.  
If required, you might like to have two iPads or devices; one that is for passive screen time such as TV and games, and one that is set up as an education device for active screen time. This draws a clear line – where you can put restrictions, as appropriate, on the 'play iPad', while ensuring your kid always has access to their communication device, if necessary.  
3. Encourage diverse activities with screen free zones 
We recommend encouraging your kids to keep busy with a range of outdoor and indoor activities free from screens. This may include playing board games, playtime, sports, going for a walk / getting out in nature. This will allow less time for the use of devices and encourage your kids to start a new hobby.  
4. Encourage co-engaging 
By co-engaging in activities with your kids, this provides an opportunity to utilise your kids engagement with television and games as a chance to talk, building their language and comprehension skills.  
5. Encourage independence 
Encouraging your kids to take control over their thoughts, emotions and actions plays a crucial role in their personal growth and self-development. This allows them to have a sense of control over their choices, by learning to use their own initiative and becoming involved in decision making. 
The pros of kids using digital devices
Despite the pitfalls digital devices can have on our kids, it's not all gloom and doom. Did you know that active screen time can encourage your kids to cognitively interact with screen-based activities? 
Kids can use active screen time, which is stimulating and creatively driven, supporting them to learn, think, problem solve and communicate. We recommend and encourage active screen time such as video chatting with friends and family, educational games or doing homework on the computer. 
If your kids show signs of inattentiveness or hyperactivity, you may find screen time helpful to settle and engage them for a while to balance out their activities.  
There are many benefits associated with using digital devices, such as smartphones and tablets that can act as a mode of therapy, producing calming effects for kids.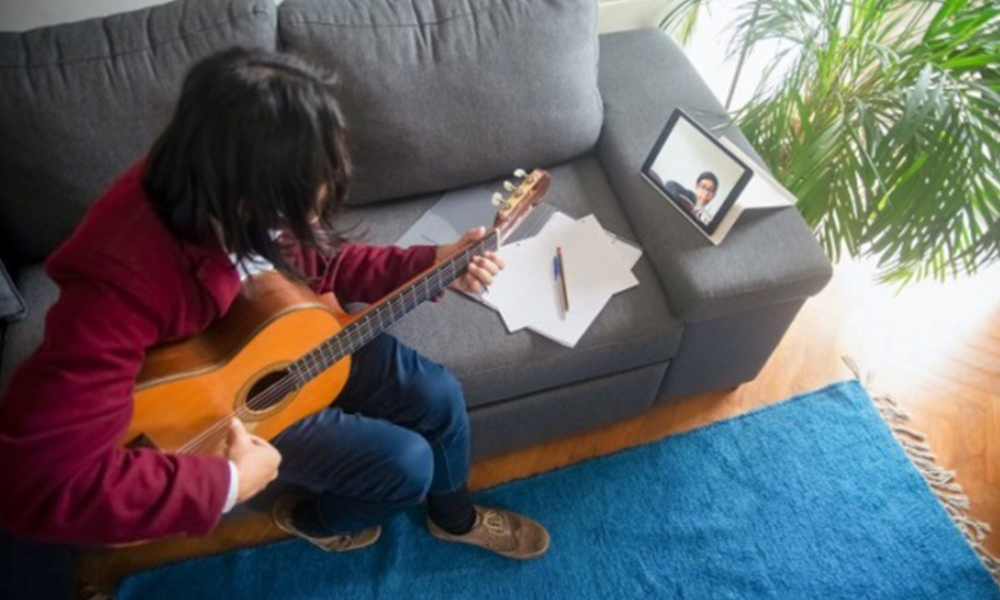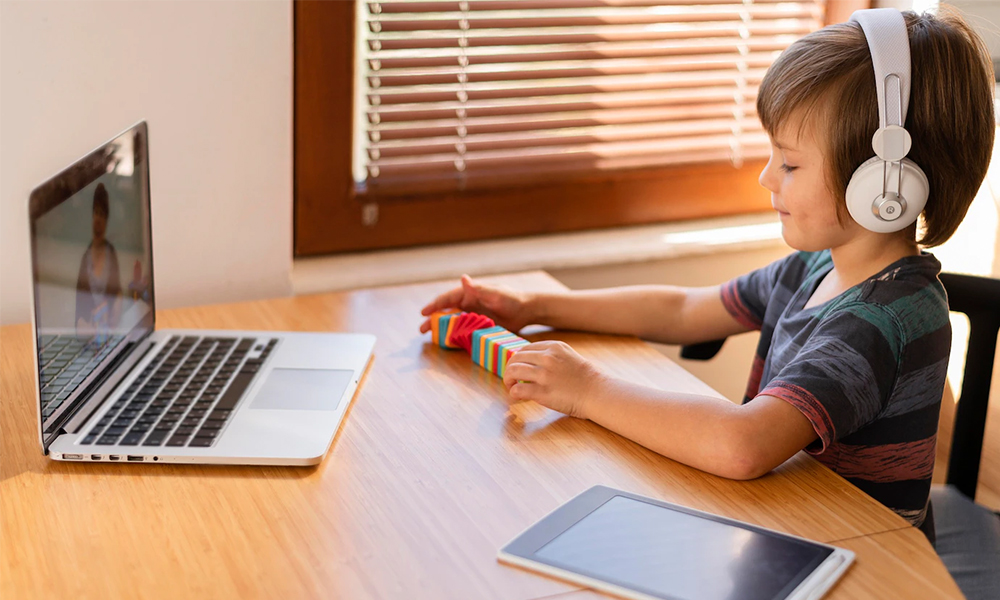 Some kids with disability may struggle with distractions in the classroom and a typical learning environment. When used appropriately, screen time can support the learning of kids, allowing them to work independently in a safe and comfortable environment with reduced auditory and visual cues. This can then also support them in real life social interactions.   
The use of devices provides opportunities for interaction for you to start open conversations with your kids – such as asking them to explain what they watched. Amelia has experienced this with some of her clients and found it a great way to support their communication skills. 
"Some clients love to chat about what they're watching on YouTube or look at photos that they've taken on their iPad – so we can view screen time as an opportunity to connect. Sometimes considering what someone is interested in watching may also guide us to other activities that they may be interested in – for example, if they love to watch Sesame Street, maybe they would be interested in reading a Sesame Street book or playing with some Sesame Street characters." – says Amelia.   
AAC – communication devices
While extended screen time can be a concern to some, there are exceptions to every rule. Take for example kids with communication challenges.  
Some kids rely on communication devices as their primary way of communicating day-to-day. Augmentative and alternative communication (AAC) apps and software can facilitate communication by offering visual supports, symbols, and text-to-speech functionality. These tools can support kids to express themselves, engage in conversations, as well as connect and interact with others at their own pace. 
Amelia works with many clients who require permanent use of AAC to solve their everyday communication challenges. Technology is essential for these clients as it enables them to communicate throughout the day.  
Amelia says, "access to a communication device should never be limited. Taking a kid's communication system away is like gagging a child who communicates using spoken language – we would never take a kids communication device away."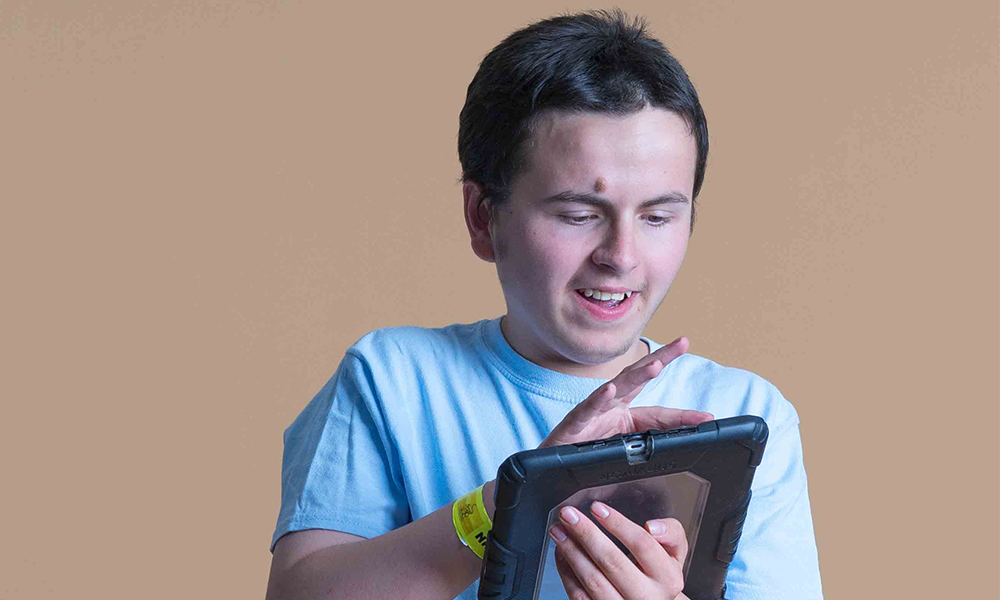 Digital devices are used by our kids for a range of different purposes. We recommend establishing a balance between quality active and passive screen time to create healthy habits to support your kid's growth and development. Screen time should be used in moderation and complemented with other activities, such as physical exercise, or social interactions. By understanding the signs to look for in your kids, you can implement appropriate rules and boundaries. It is important to consider the unique situation of your child, and whether they require a device for communication purposes. We recommend working with their therapists, teachers and healthcare professionals to ensure that screen time is used appropriately and aligns to their needs and goals.  
Our Assistive Technology provider, NovitaTech supports individuals to access assistive technology (AT) to assist them to move, play, learn and work. If you or your kids have difficulty with independently or safely doing everyday tasks, there is a strong chance that the right AT will make an important difference in your life. We have a range of assistive technology available to support people to achieve their goals. Head to the NovitaTech website to explore the range of  assstive technology products and how we can support you and your kids.  
Find out more about the range of AAC products at NovitaTech
If you would like information or free advice, or to book into a no-waitlist consultation, speak to someone in our friendly team on 1300 668 482 or visit our Contact Us page for more ways to get in touch.