News
Transition to Work team gets into the Easter spirit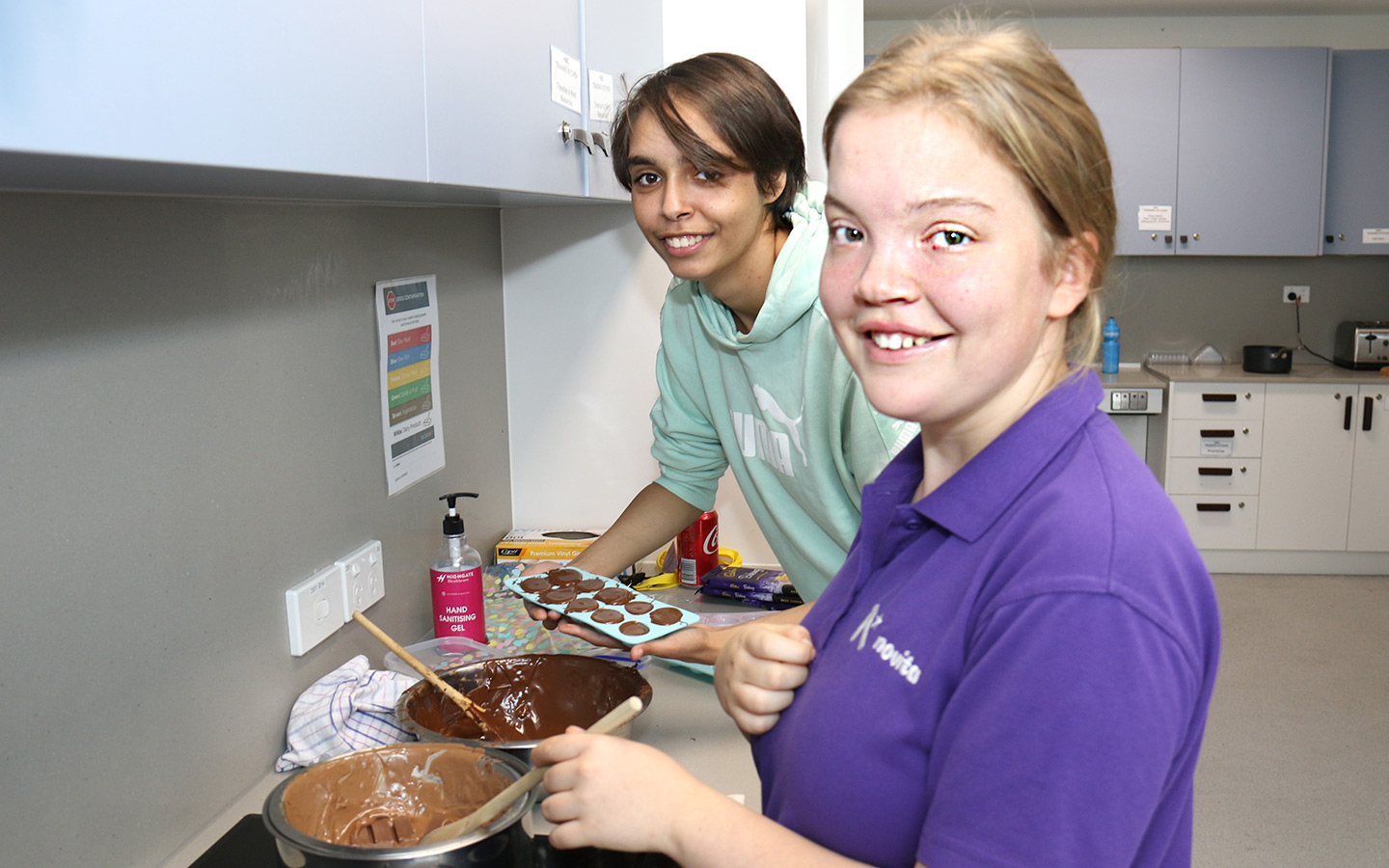 The spirit of Willy Wonka is alive and well at Novita, with the Transition to Work (TTW) team making and distributing Easter treats.
Novita's donors and supporters are among the lucky recipients of the Easter chocolates, with the project giving the TTW participants an opportunity to learn some important work-related skills.
The Transition to Work program supports young adults living with disability to learn workplace skills such as communication, customer service, personal grooming, and money handling so they can find and maintain a job.
Novita's Community Programs Service Co-ordinator Jessica Zakelj says the Easter chocolates project is providing excellent work experience for the TTW participants, some of whom are interested in hospitality careers.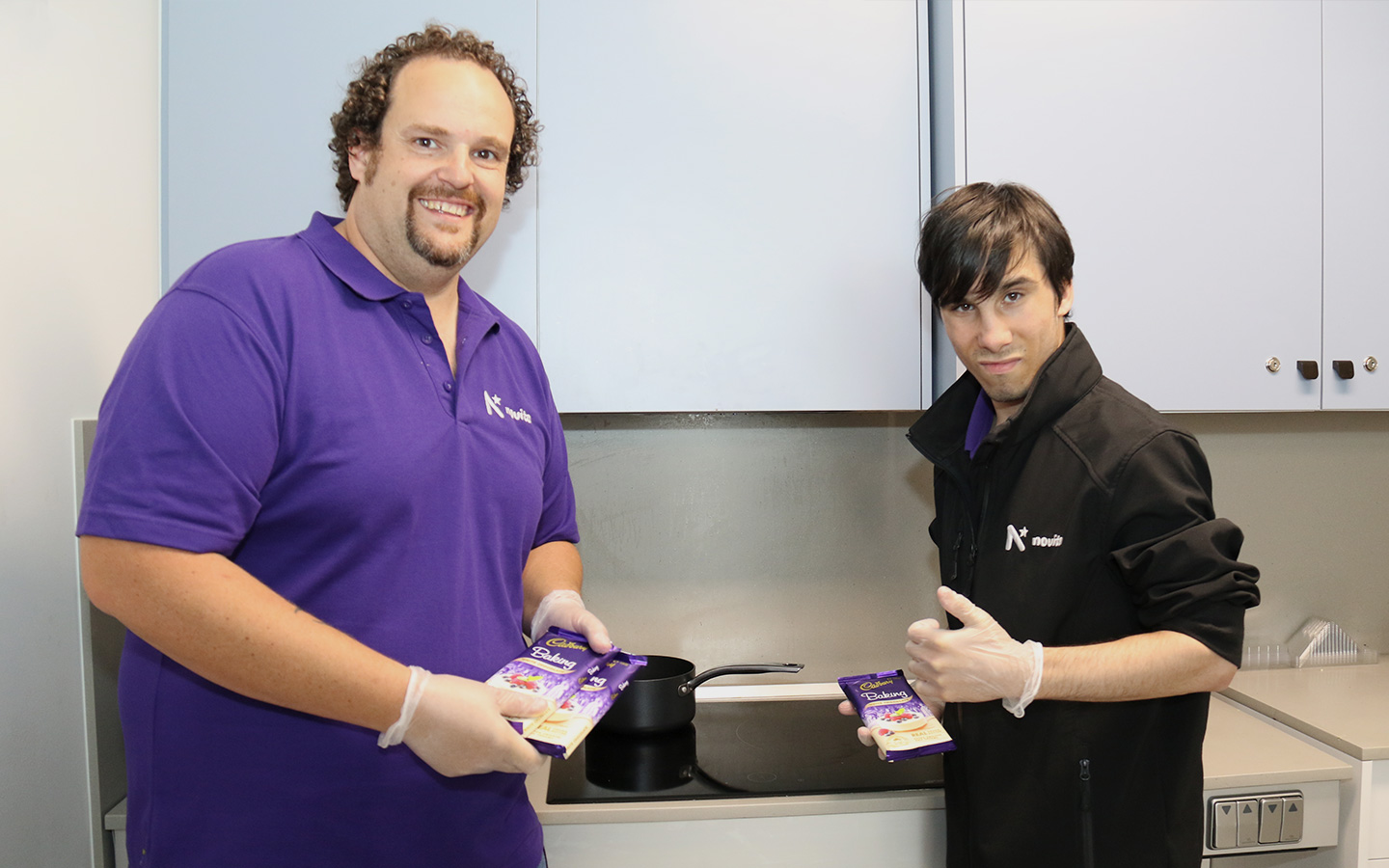 "The team are making the chocolates, but they're also doing things like looking at the budget for the project, checking the packaging required, buying the materials they need, and working with the TTW staff," says Jessica.
"They've been given a brief for this project, so they have to work within the parameters of the brief – including the timelines, which is also an important skill to learn.
"It's a great example of the TTW team being involved in some major Novita projects – including their involvement in preparing food for our Star Café at Hindmarsh  – and it makes the program participants feel valued.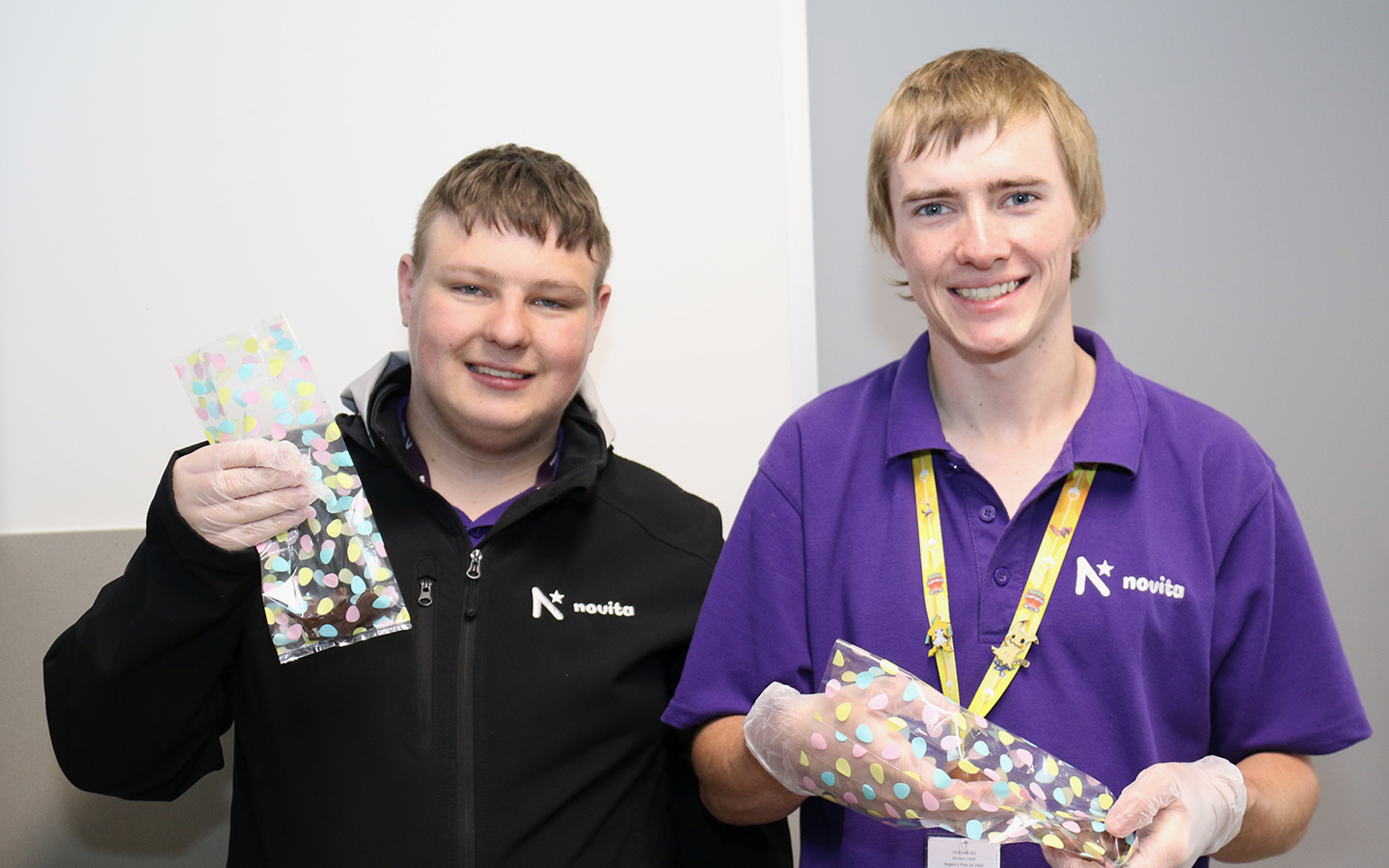 "They can also see the results of their hard work. For instance, they trialled making and selling the Easter chocolates at our Elizabeth hub, and they quickly sold out. Any money they raise gets invested back into the TTW program.
"They're also learning the valuable lesson that if they work hard, the results can often lead to more opportunities for them.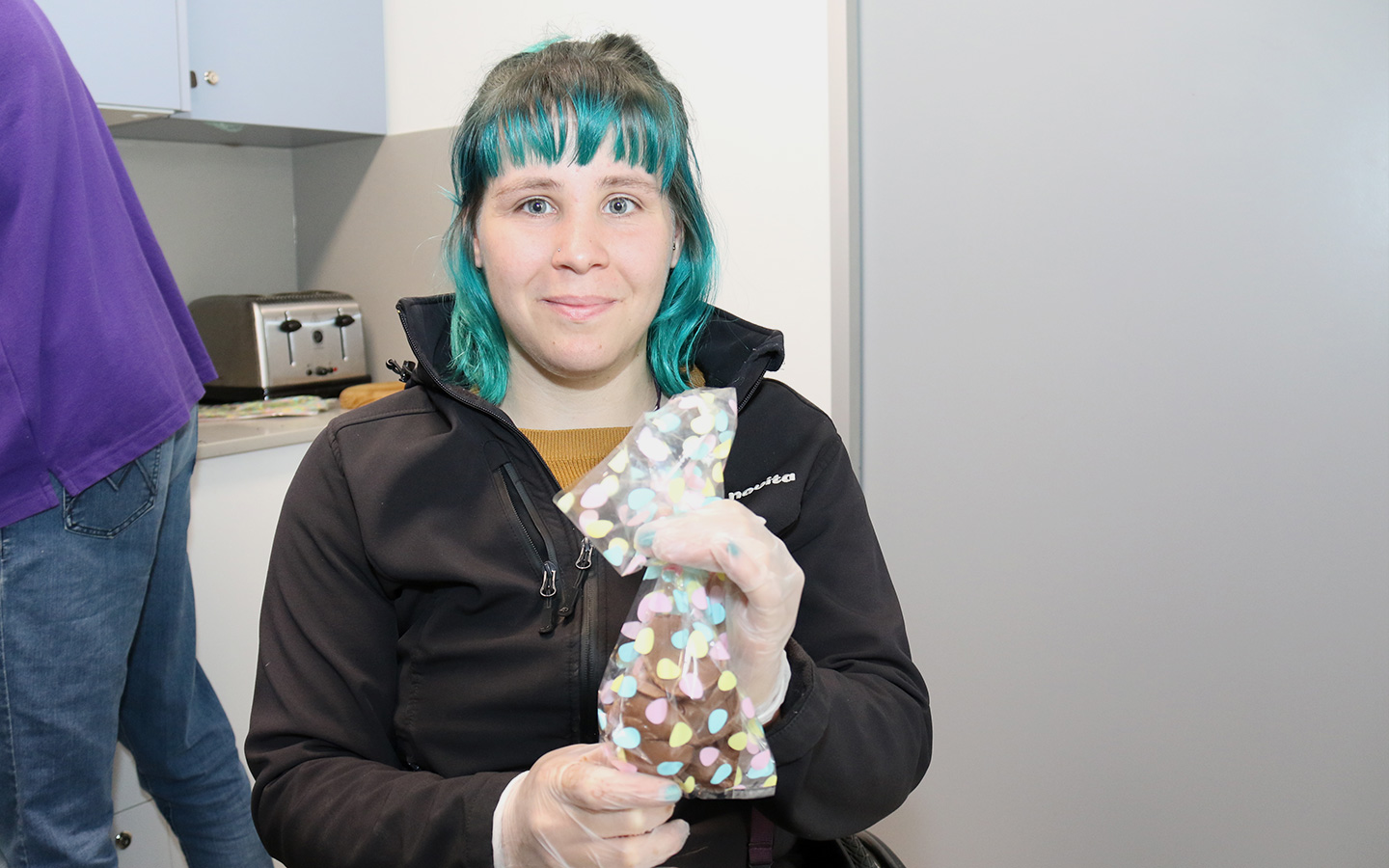 "The TTW participants are providing some real value back into Novita," she says.