News
Wheelchair basketball legend turns his hand to wheelchair football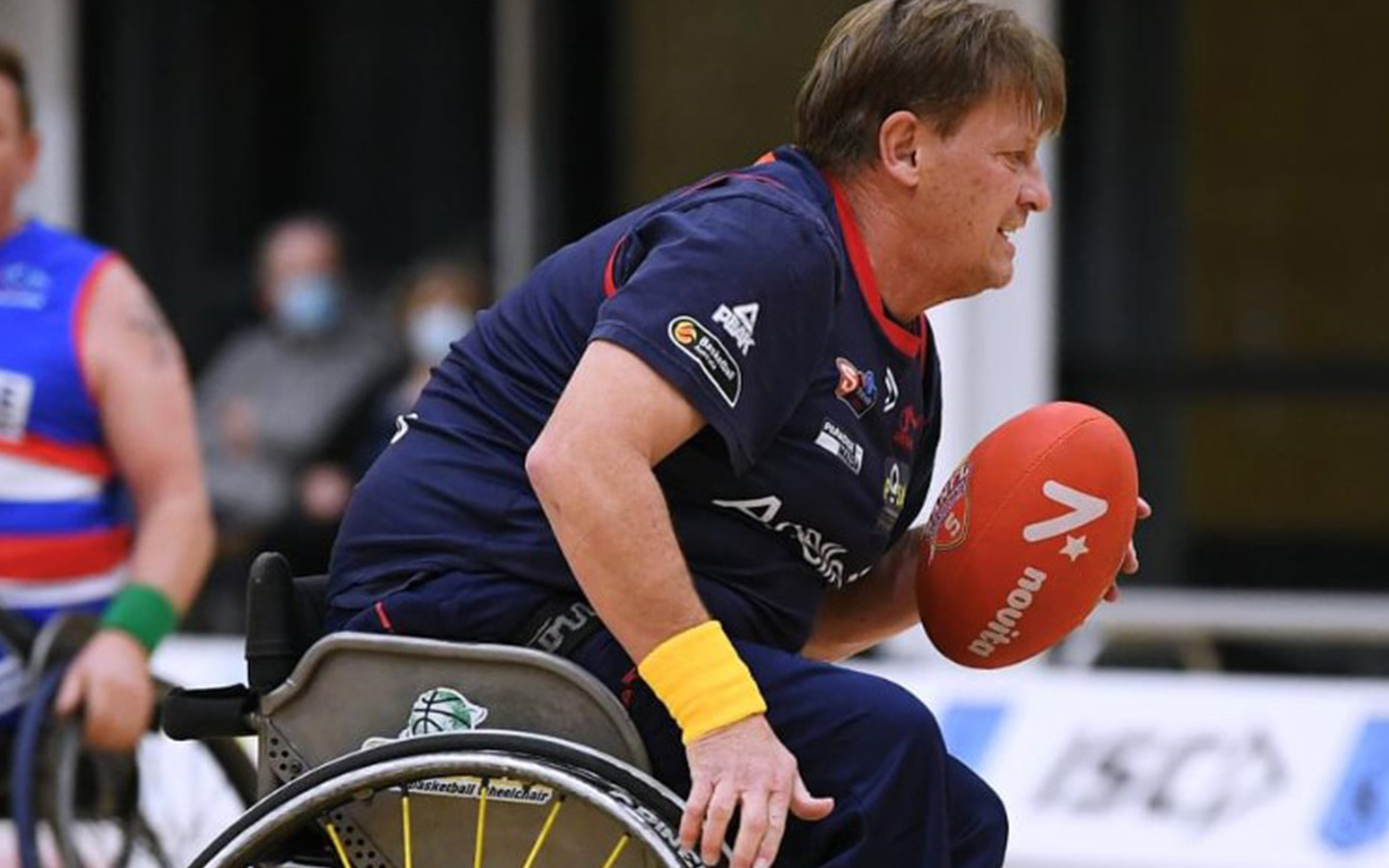 David Gould OAM has many incredible sporting achievements to his name, including co–captaining the 1996 Atlanta Paralympics Australian Rollers wheelchair basketball team, which won Australia's first ever gold medal at Olympic or Paralympic level.
David was on track for long-term basketball success when he represented South Australia in a series of games against Victoria (and another basketball legend, Andrew Gaze, for that matter) in under 12s in 1976.
After an accident in which he lost the use of his legs, David diverted his talents to Wheelchair Basketball and represented South Australia in 1982 at the age of 16. In 1984, at 19 years of age, David was selected in the Australian team and he went on to play in five Paralympics and five World Championships before he retired.
David's exceptional talent was recognised with his selection in the World All Star Five at the 1994 World Championship and, two years later, he was selected in the World team to play against USA in a pre-Atlanta Games tournament.
Revered and respected worldwide, David has represented Australia more than 550 times as a player or coach. Now David has steered his on-court talents to the Novita SANFL Wheelchair Football League and is part of the Norwood team that will play off in the Grand Final against Sturt on Friday, 10 September 2021. We spoke to David about this latest phase in his sporting career.
How did you become involved in the Novita SANFL Wheelchair Football League?
I heard about a come and try day, which I attended and really enjoyed. I was then drafted by Norwood Football Club. I thought it'd be a good game to be able to play with both my daughters, especially as the eldest, Ashlee, already played SANFLW for Norwood.
In your opinion, what's great about the League – from a player's perspective and also a spectator's perspective?
One of the best things about the league is that it is inclusive for disabled and able-bodied people, which means I'm able to play with my two daughters, Ashlee and Holly, which I'm not able to do in any other sport. It is also fantastic that we have great support from the four SANFL Clubs, being Norwood, Eagles, Centrals, and Sturt, as well as fantastic support from Novita. Norwood Football Club has welcomed us and made us feel part of the club from day one.
From a spectator's perspective, my wife says it's a new, fast game, similar but different to wheelchair basketball, she loves watching me being able to play together with our daughters and enjoys watching the joy that the players living with disability have being involved with SANFL teams.
What do you love most about playing in the League?
Playing with and against other athletes living with disability who are challenging themselves. I also love being able to play the game with my family members and making good friends with my team and some opposition players.
Who do you predict will win the Grand Final?
As much as I would like Norwood to win it, I feel that Sturt has been the best team all year and is stacked with talent and experience. We will certainly come out physical, hard and strong and will give it a red-hot crack.