Stories
Paris Paralympics the target for Jack and Angus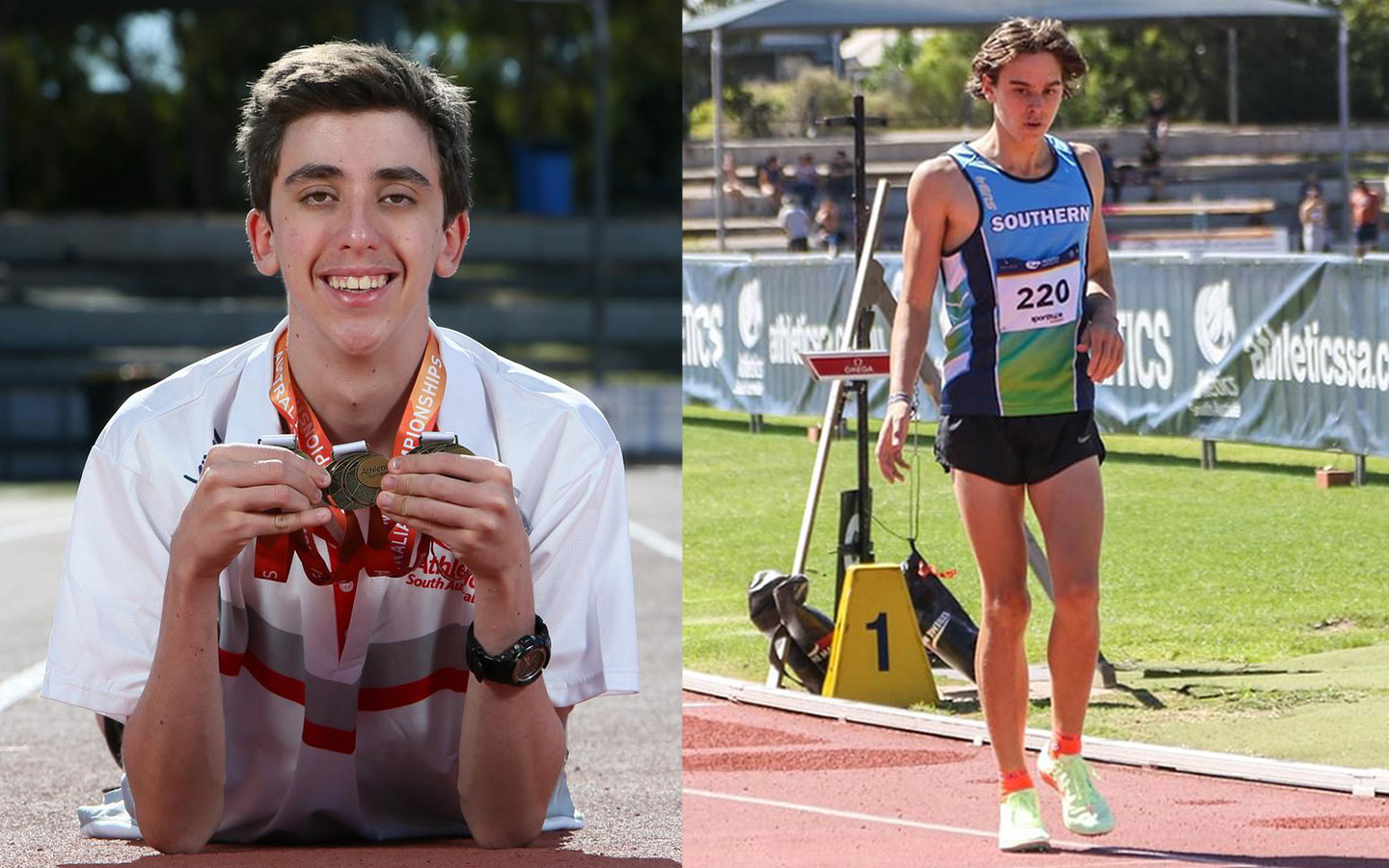 Competing for Australia at the Paralympic Games in Paris in 2024 is the goal of aspiring South Australian track and field athletes Jack Netting and Angus Hincksman.
Jack (20) and Angus (16) both live with cerebral palsy and are both well and truly on track to achieve their goal after performing brilliantly and setting new national records at the State Track and Field Championships in February.
Jack achieved personal best results and beat his own national records in the 100-metres, 200-metres, and long jump, while Angus set a new national under-20 record in the 1500-metres as well as a new open national record for his age group in the 800-metres.
Both Jack and Angus have been supported by Novita through their lives, and Jack says it helped him discover athletics.
"I used to get a lot of leg therapy which enabled me to walk and to be able to get out there and experience different things and push my limits," he says.
"I would never have thought of being an athlete, but one day during primary school there was a 'come and try' athletics program supported by Novita, and I was encouraged to give it a try – and I have never looked back.
"I'm looking forward to Paris. I haven't been in the selection trials, and I haven't been looked at yet, but that's my main goal. Even if I go to Paris in 2024 and I don't win a medal or get the times I want, it's something I definitely want to experience. That's the way my coach and I look at it.
"People ask me why I didn't go to the Paralympics in Tokyo last year. I would only have been 19, and I wouldn't have been ready for it. If you jump to early or run too fast, it can get into your head. You must get your timing right."
Jack says he trains for around 10 to 12 hours a week.
"I go to the gym twice a week for about an hour, I train on Tuesdays and Thursdays for around one-and-a-half to two hours, and then there is competition on Saturdays during summer. On Sundays I have strength and agility training for about two to three hours as well," he says.
"I love the Para Athletics community. It's a great environment and everyone is friendly – everyone gets each other. The nationals are in Sydney soon and it will be the same there – athletes from around Australia and New Zealand catching up with each other and talking to each other while we're waiting for events. There are no massive rivalries.
"The 100-metres is an amazing race – it's both the best and worst of times. It's only 100 metres, but you must use every drop of fuel in the tank. You don't have to worry so much about technique – like going around the bend in the 200-metres – but you must let every single bit count. You can't waste anything. If I cross the finish line and pass out, I won't care because I know I would have done my best.
"Athletics has been very good for me. Although I don't do it for the times or the medals, it is something that I enjoy. It has been a great learning experience so far – it has helped me to grow up," says Jack.
Angus says he was 10 years old when he first got into athletics.
"I was playing football at the time, and I got into a cross-country team to help with my running. I was playing a lot of sport at that time. It wasn't just track, but because I was able to compete at the nationals and there will be opportunities to get to the Paris Paralympics in 2024, I thought it was a good sport to do," he says.
"I have three main training sessions every week, and I try to go for a run every other day, as well as doing some gym work when I can. I'm looking to get my running up to 50 kilometres a week.
"I definitely have goals for my athletics – the ultimate goal is to go the Paralympics. I currently compete in the 800-metres and 1500-metres, but I will only do the 1500-metres if I get to the Paralympics in Paris."
As well as setting national records in their pet events and training hard for the Paralympics, Angus and Jack are both supporting kids living with disability who are just getting into athletics.
"I've met some kids with cerebral palsy and their parents at the track. It's great fun helping the kids – it reminds me of myself when I was that age," says Angus.
You can find a full wrap-up of the recent State Track and Field Championships on the Athletics South Australia website.
More information about Novita's ConnectABILITY program – which provides a specialised and supportive link-up service between people living with disability and community sporting groups – can be found here.