Stories
Ruth is reaching her employment and small business goals, one stitch at time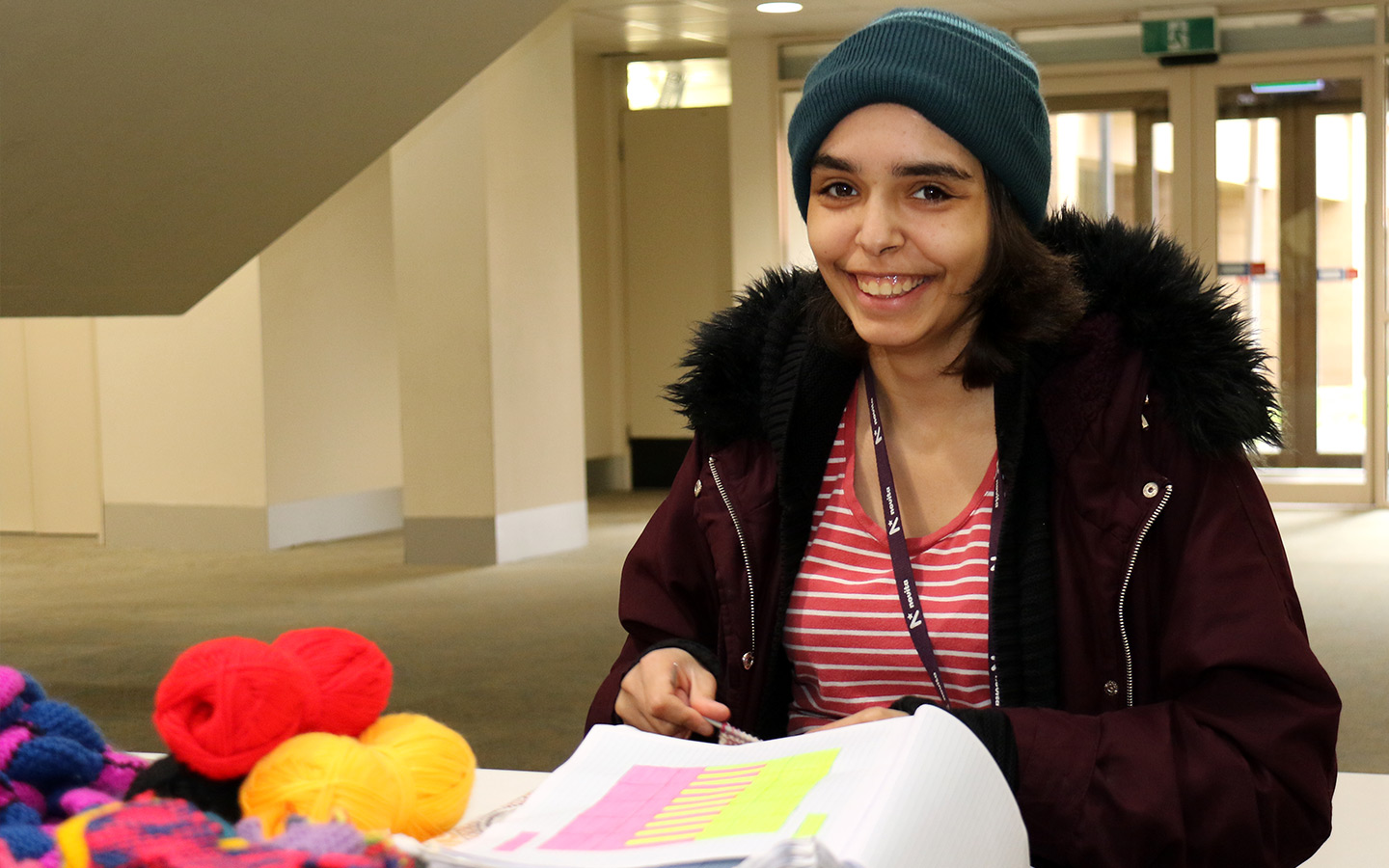 Novita client, Ruth, is making her small business dreams and financial goals a reality, one stitch at a time, with the support of Novita's Transition to Work (TTW) program.
19 year old Ruth lives with Autism Spectrum Disorder (ASD) and has been supported by Novita's Transition to Work program since completing year 13 at the conclusion of 2019, and has also accessed Novita's psychology services after engaging with TTW initially.
The Transition to Work program at Novita aims to support young people living with disability to gain employment through work experience opportunities, learning a skillset that can be applied to a wide range of jobs and industries, and improving communication skills in order to reach employment goals.
"My aunty taught me to knit when I was young and then my music teacher at high school helped me to remember how to do it after I realised that I'd forgotten," says Ruth.
"I started by knitting a purse and then I pulled that apart to make my very first scarf."
Ruth started selling the scarves she knitted to her peers when she was still at school for $15 each, taking orders for different colours and patterns as requested, jotting down each design in an exercise book, which she uses as a reference point for knitting each of her creations.
"It takes me about 1-2 weeks to finish each scarf and I have a few orders at the moment, including a blanket, which is likely to take me 2 to 3 weeks to finish," says Ruth.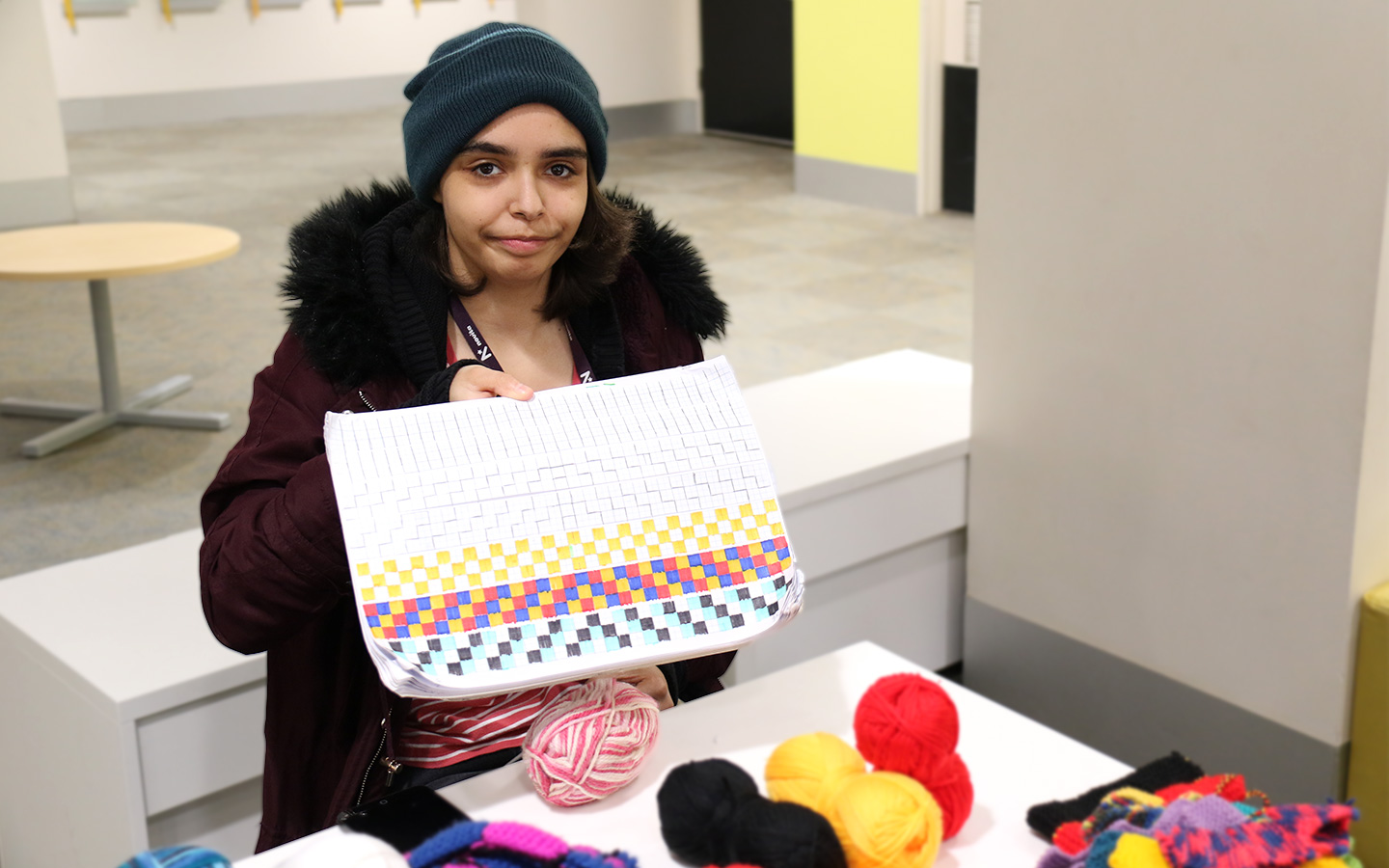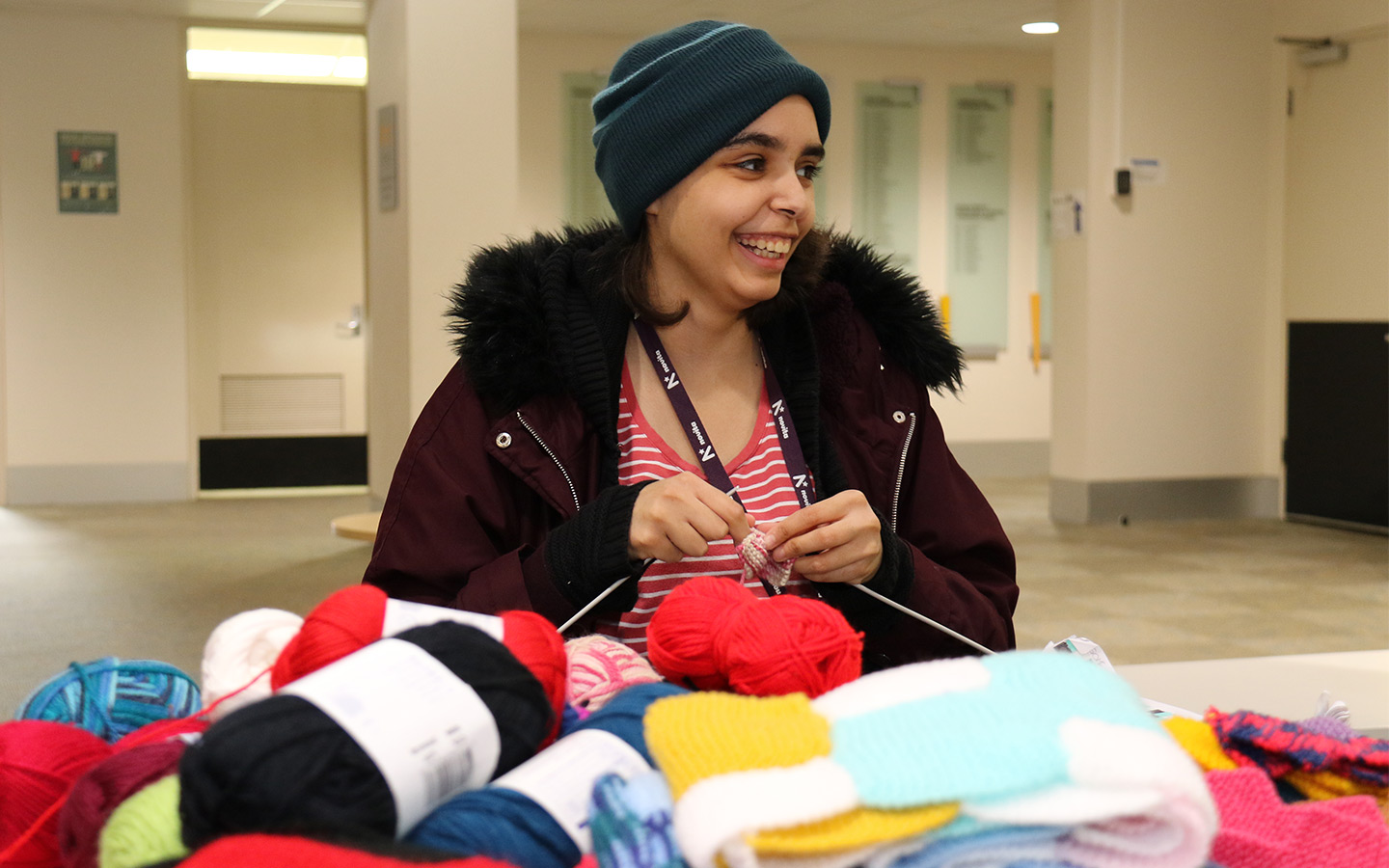 As part of the Transition to Work program, Ruth will be able to gain support from Rapid Enterprise Development (RED) Strategy group, which will provide education in areas such as business growth from the ground up, business concept development and how to correctly price products.
Ruth also gains valuable work experience skills working with the Novita Bingo team as part of her TTW program. Setting up and packing down the Bingo equipment, selling tickets and handing out prize money are all part of Ruth's responsibilities, therefore ensuring that each session runs smoothly and successfully.
"Ruth is incredibly punctual and dislikes being late, she is always on time and never forgets where she needs to be," says Novita Community Programs Service Coordinator, Jessica Zakelj.
"She's so good at what she does, that our Team Leader of Enterprises here at Novita, Travis, has started to rely on her to ensure that the session runs like clockwork."
As part of the Transition to Work program, Ruth has learnt how to catch public transport, including both the train and bus services, has learnt how to identify the right route, spot her bus/train and pay her fare – ensuring that she can travel independently, safely and on time.
"I catch the 8.00 am train from Elizabeth to the Adelaide City Central Station and then I hop on a bus that gets me to Walkerville by 9.30am, meaning I'm on time for work. On the way home, I worry less about being on time because it doesn't matter what time I arrive home."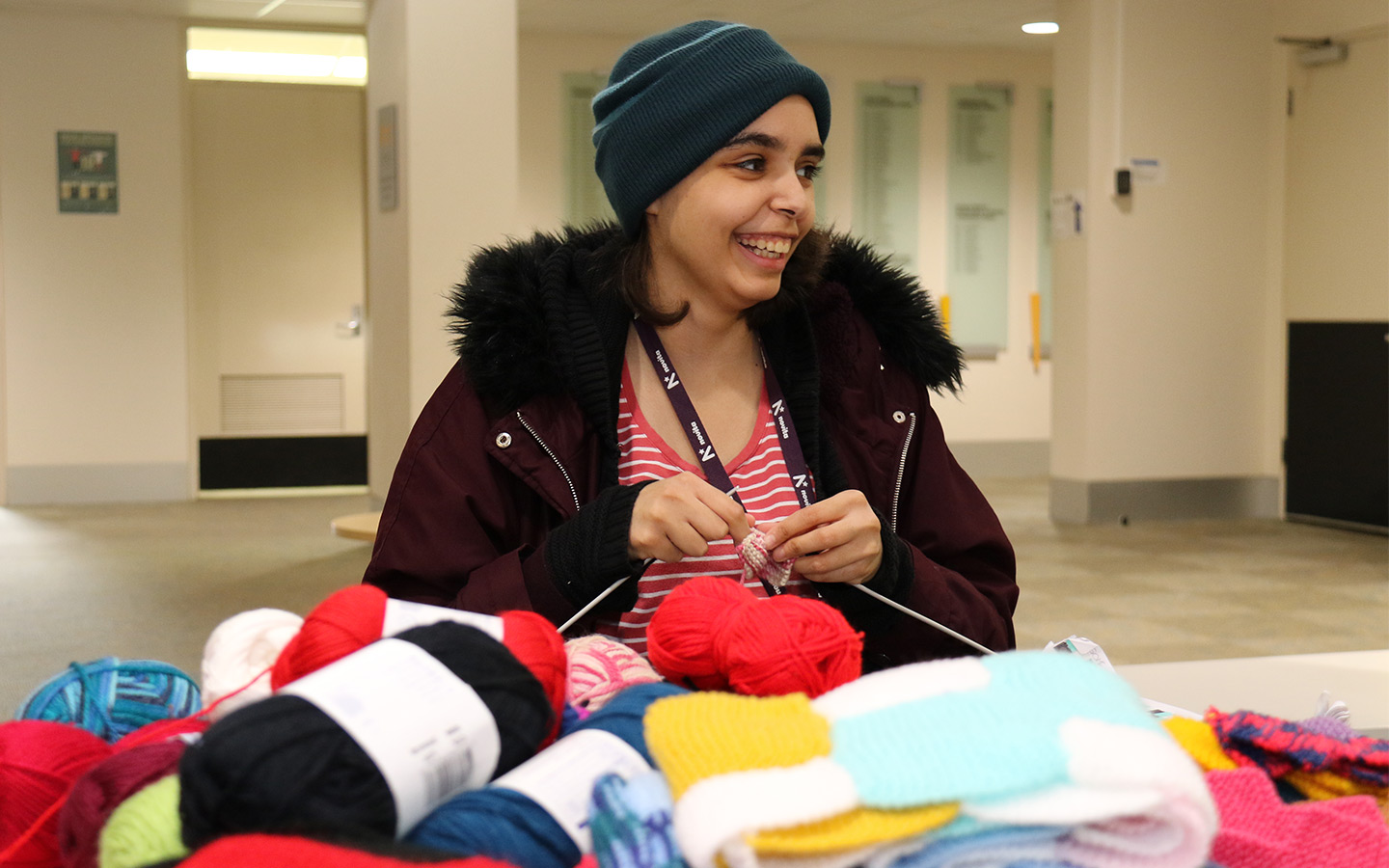 Ruth's creativity and ambition to succeed in the Transition to Work program has seen her branch out from making scarves to headbands, phone covers and glasses cases, along with a range of beaded jewellery including bracelets, earrings and individually designed 'little people' that can be used as decorations.
"One of my goals is to buy a house from the money that I make with my business," says Ruth.
"I also want to be able to pay for everything I need – my bills, food and all the shopping, that is my biggest goal."