On Monday 19 June, Novita opened its brand new hub at Elizabeth, in Adelaide's northern suburbs.
The opening coincided with the launch of our refreshed brand, our new website, and the announcement that we are now offering supports and services to young adults living with disability. You can read more about these exciting changes on our Blog.
Our new office is perfectly located at 28 Phillip Highway – close to local shops, schools and childcare centres – which will give more people living with disability in the north access to Novita supports and services closer to home.
The new hub was officially opened by our Novita Patron, His Excellency the Honourable Hieu Van Le AC, Governor of South Australia, who cut the ribbon, accompanied by one of our Novita kids, Alonso Nevares.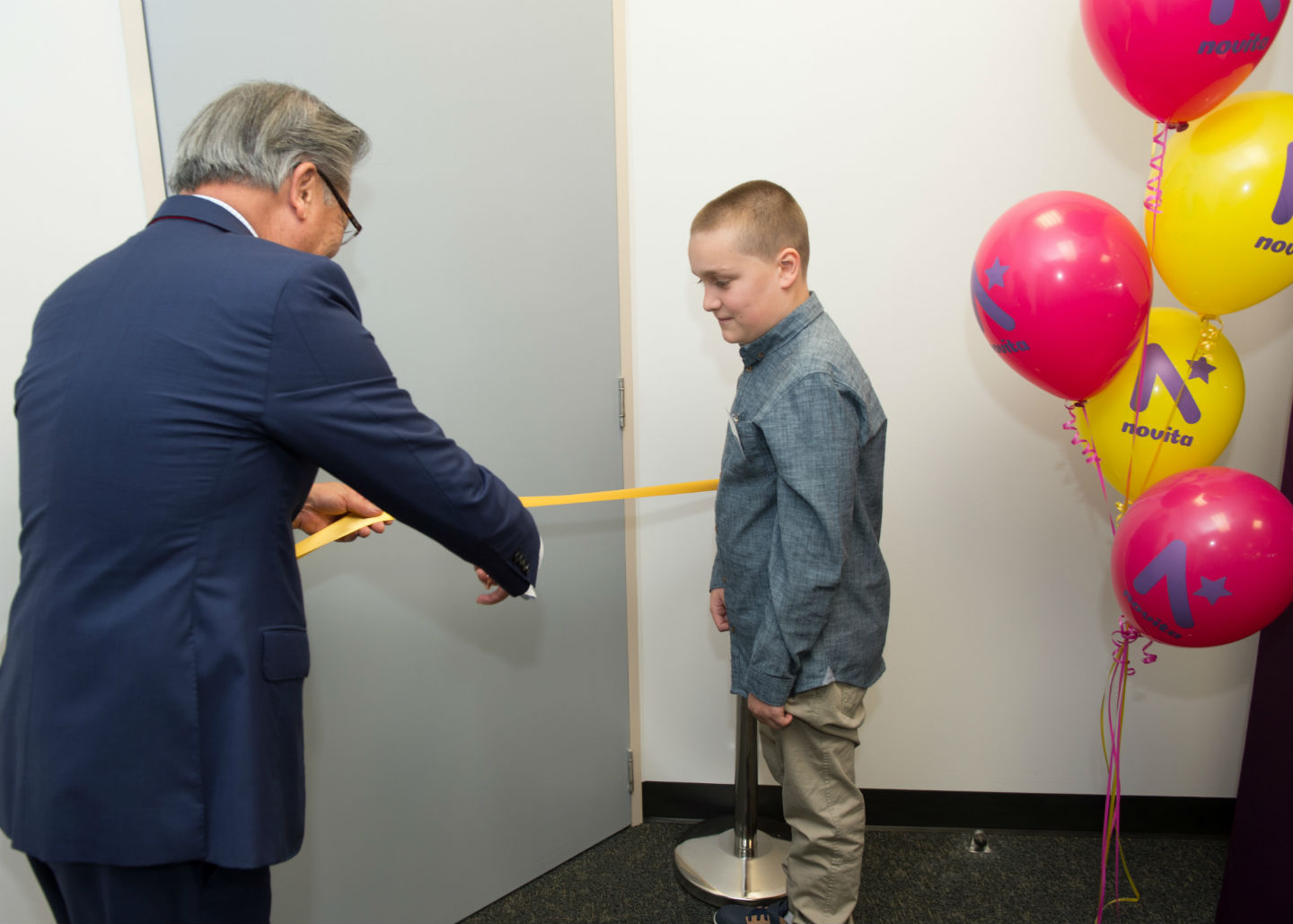 Alonso also greeted Mrs Lan Le at the opening, who was joined by other distinguished guests, including Premier of South Australia the Honourable Jay Weatherill MP, Minister for Disabilities the Honourable Leesa Vlahos MP, Shadow Minister for Human Services the Honourable Michelle Lensink MLC, and Lee Odenwalder MP, State Member for Little Para, among others.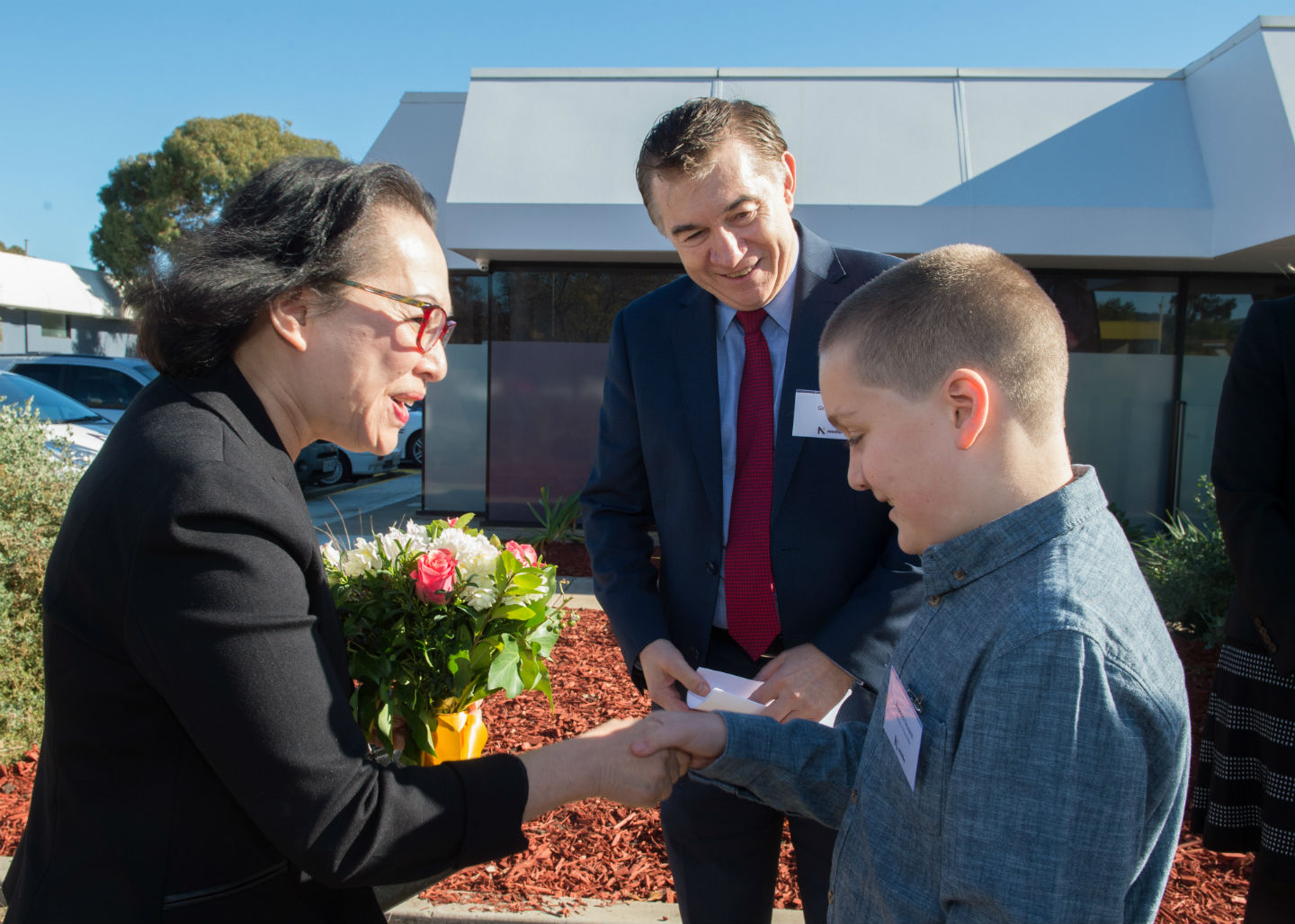 Before the ceremony commenced, guests acknowledged the traditional custodians of the land we met on, the Kaurna people, and paid respects to their spiritual relationship to the country.
The ceremony was then opened by His Excellency, who shared his excitement for the new hub.
"My wife and I always enjoy spending time with the Novita community, and since taking on the vice-regal role it has been my pleasure to attend many Novita events, including the Children's Achievement Awards, anniversary celebrations, and the opening of new facilities.
"It's wonderful to see the Elizabeth hub has many features that will support children in their comfort and their learning, such as lighting for sensory sensitivities, a kitchen for living skills development, and much more," he said.
"I was pleased to learn that, in addition to the opening of this new hub, Novita has announced another new initiative – it will now offer support and services for young adults.
This means that young South Australians with a disability can now be part of the Novita family for longer, and Novita can support them well into their young adulthood. When they turn 18, instead of saying goodbye to the Novita team that has been a big part of their life so far, they can choose to remain with Novita."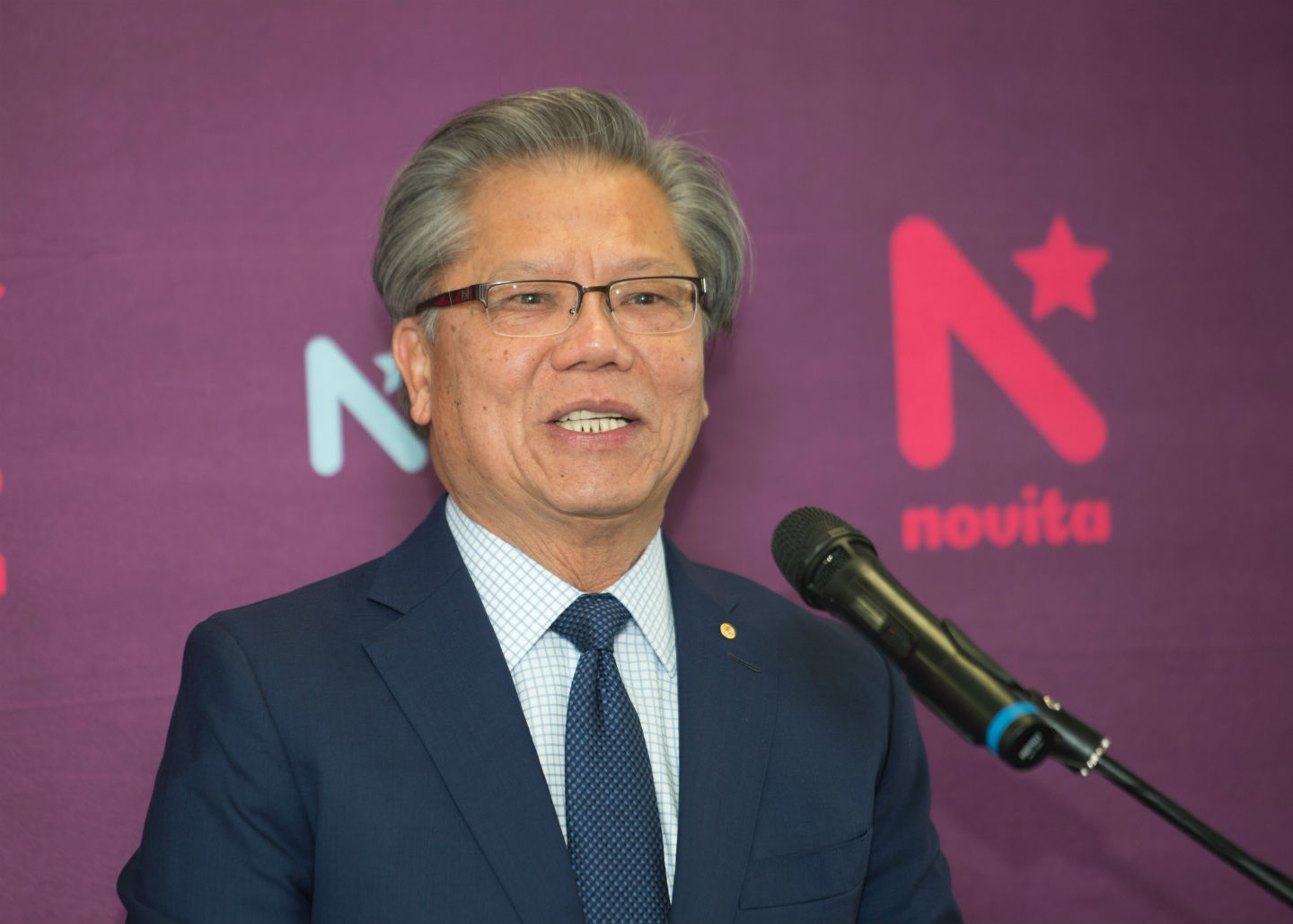 Premier Jay Weatherill also spoke during the ceremony, about the rollout of the National Disability Insurance Scheme (NDIS) to adults living with disability in South Australia, and how he hoped this would lead to better access and inclusion, for people living with disability.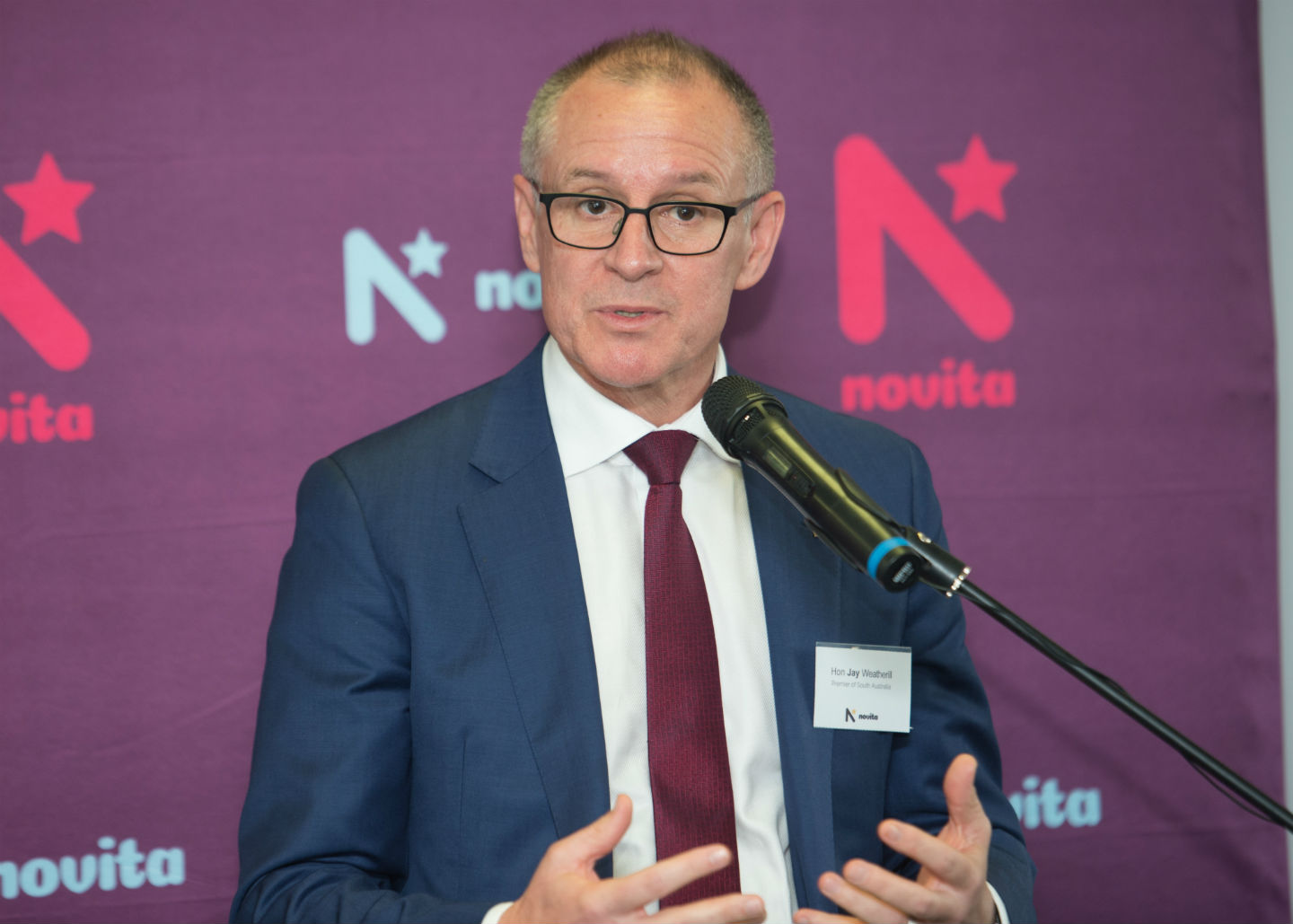 Novita Chief Executive Officer, Greg Ward, briefly addressed guests, and said the organisation's expansion throughout metropolitan Adelaide, along with the expansion of our supports and services to young adults, would give more NDIS participants the opportunity to become part of the Novita family.
He also made note of Novita's bright, refreshed brand, which was unveiled at the opening.
"Our new look logo and website celebrates our growing Novita family and the amazing things our kids, teens – and now young adults – achieve every day. The kids and teens featured in these images are all part of our Novita family and it's great to have them represented here today," he said.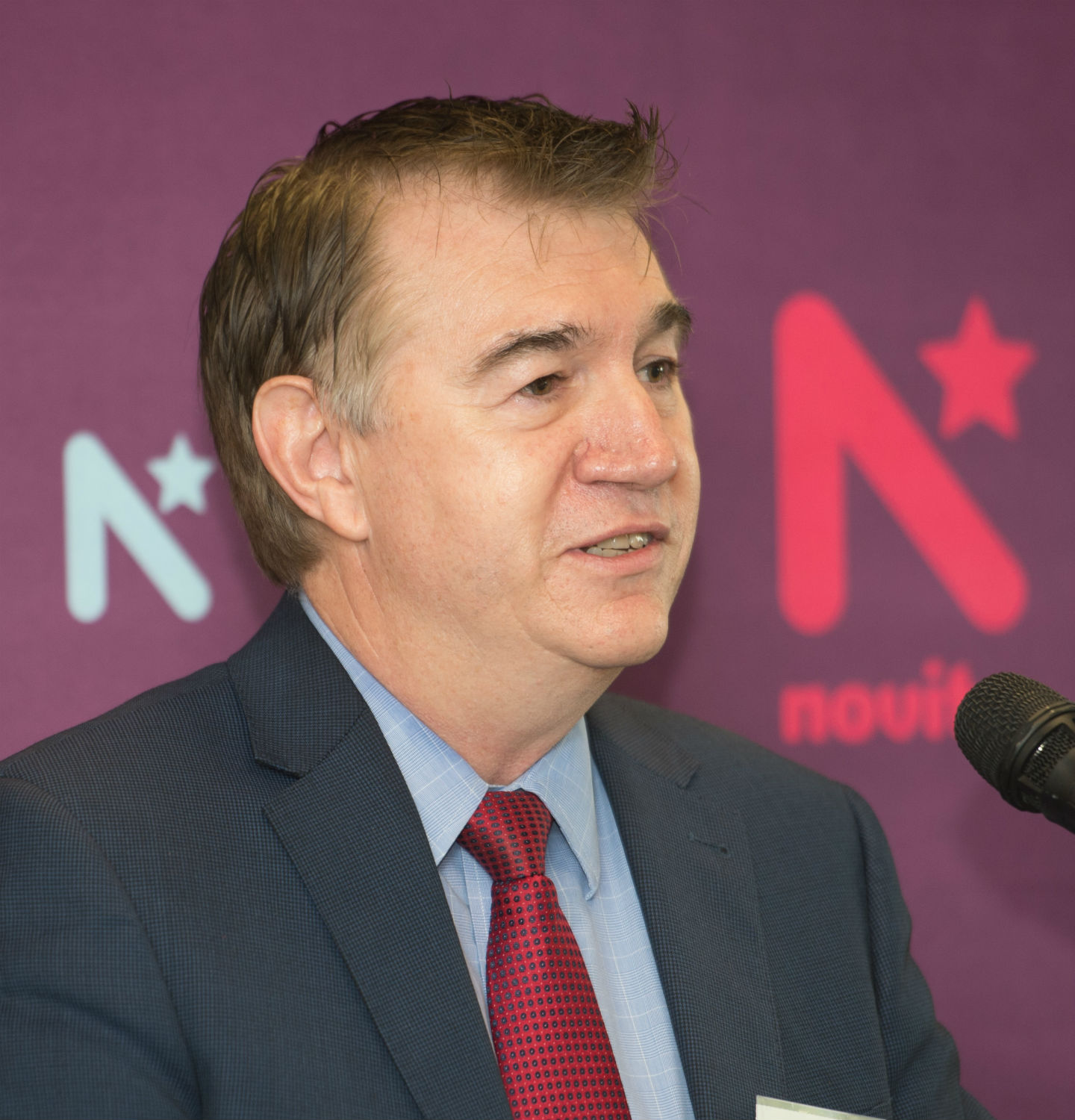 During the launch, we also had the opportunity to celebrate some of our current, and former, Novita kids, including Dominic Brain who undertook work experience with Novita's Marketing Department to help launch the new website.
Dominic was interviewed by our MC, Novita Chief People Officer Ian Thompson, about the opportunity to return to Novita under the NDIS – you can watch their chat below.
After the ceremony, guests enjoyed morning tea, toured our new hub and met with some Novita kids and families who took part in fun activities with their Novita therapists.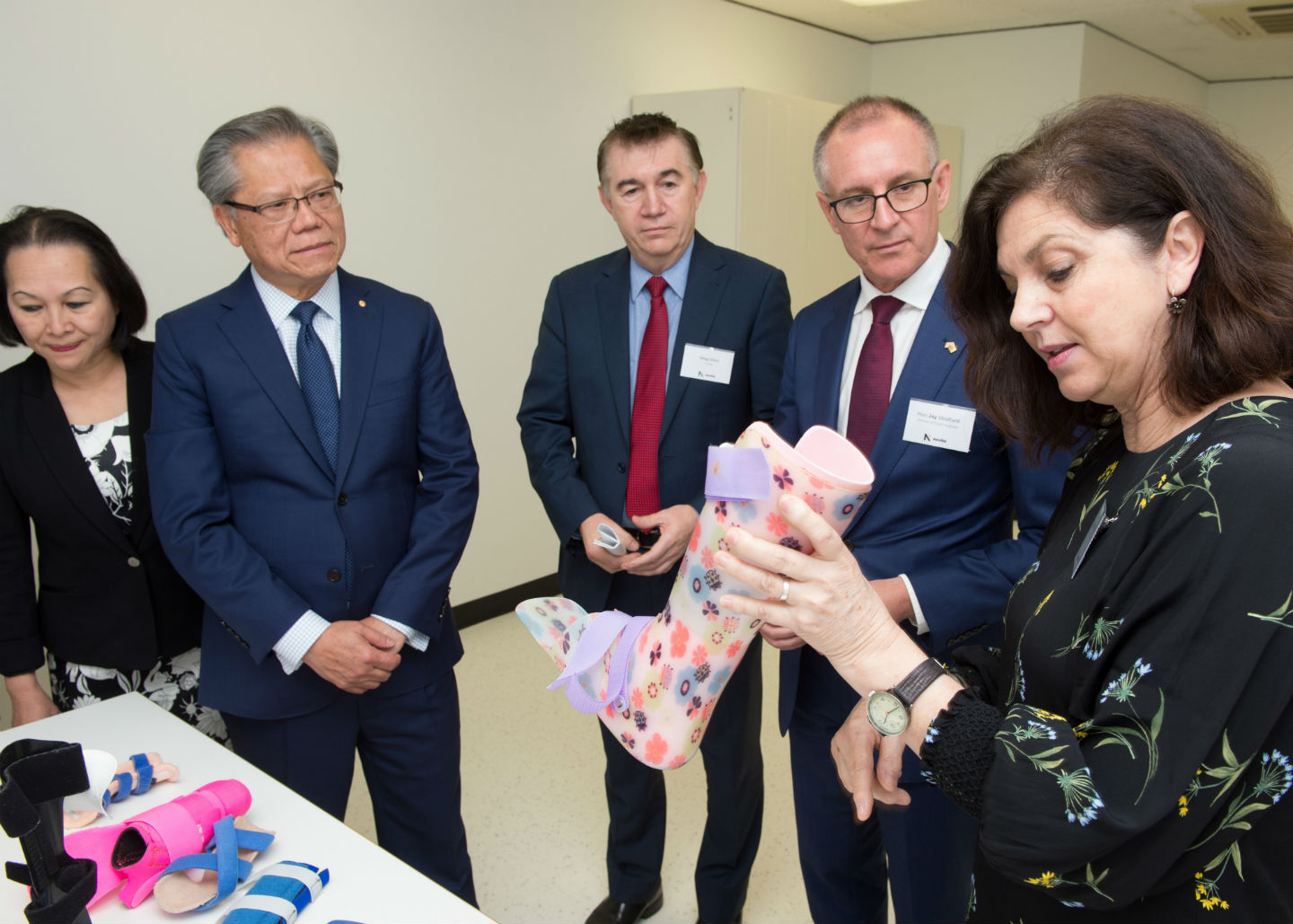 Our Elizabeth hub is now open to our Novita families. If you'd like to swing by for a tour, or chat about supports and services for yourself or your child, please contact our friendly Customer Support Team on 1300 NOVITA.
If you'd like to see more photos from the launch, go to Novita's Facebook page to view the full album – and don't forget to give us a Like while you're there!
Novita's Parafield Gardens office will continue to operate as usual.