Two members of Novita Auxiliaries have been recognised for their outstanding commitment to people living with disability. Lorraine Fauser and Julie Parsons have been presented with prestigious "Years of Service" badges at the annual Novita Achievement Awards presentation ceremony.
Lorraine, the President of the Port Lincoln Auxiliary, was honoured for her 35 years of service to Novita as an Auxiliary member, while Julie, who is the Treasurer of the West Lakes Auxiliary, was honoured for her 25 years of service.
Both received their badges from His Excellency the Honourable Hieu van Le AC, Governor of South Australia and Novita's Patron, along with Novita's President, Rear Admiral the Honourable Kevin Scarce AC CSC RAN (Rtd), during the ceremony.
Lorraine says she originally joined the Port Neill Auxiliary in 1985.
"The next year I was asked if I would like to be an entrant in the Mrs South Australia Quest, on behalf of the Auxiliary. After much deliberation I decided to do it, and went on to raise $76,000 while looking after five young children aged from two to 10," says Lorraine.
"I travelled across the state to raise the money, and was supported by my family and the Eyre Peninsula community.
"In 2005 we moved to Port Lincoln and I joined the Port Lincoln Auxiliary. I've been president of the Auxiliary since 2014."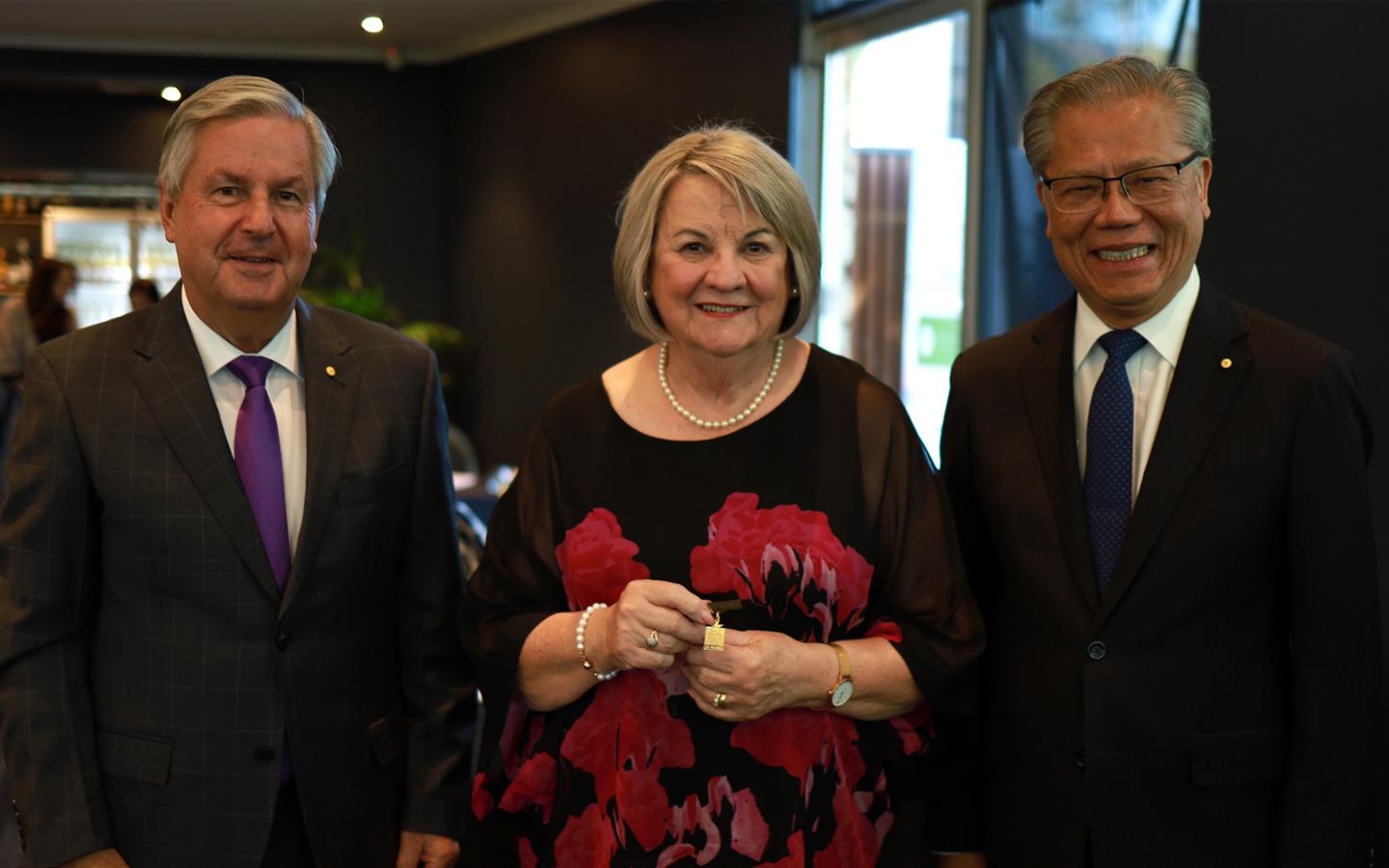 Julie says she joined the Auxiliary because she wanted to help out and make a difference to the lives of kids living with disability.
"I have really enjoyed the friendships that I have formed while on the Auxiliary. I always enjoyed it when we were given the chance to tour Regency Park to see the facilities and equipment that was able to be purchased because of our fundraising," says Julie.
"My favourite fundraising event that the Auxiliary organised was a High Tea Vintage Fashion Parade held at the Findon Community Centre."
The Years of Service badges are presented annually to acknowledge and commemorate the outstanding contribution made by Novita Auxiliary members throughout South Australia.
Novita Chief Executive Officer Greg Ward says despite the recent challenges presented by the global pandemic – including the impact on fundraising activities – Novita continues to receive wonderful support from the Auxiliaries.
"The work of our Auxiliaries makes a difference to the lives of people living with disability, as well as their families, and it helps us to continue expanding our services for our clients," he says.